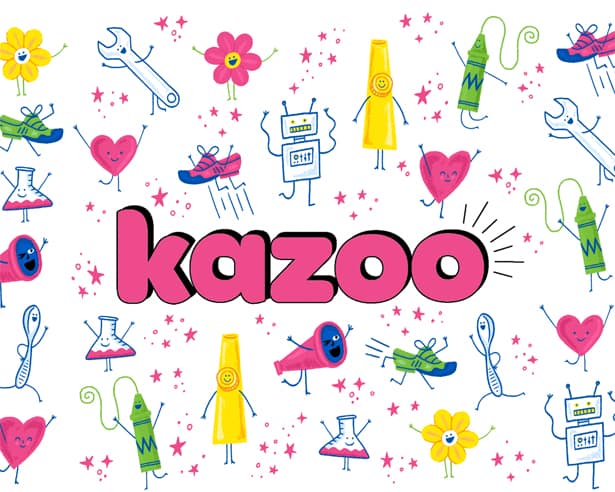 I have a 7 year old daughter and like many parents, want to raise my girl to be as fiercely independent as possible. With the outward pressures there are today in society, especially with females, it's important for me to impart her worth in society as a young girl who will grow up with valuable opinions and the belief that there is no glass ceiling to personal and professional development.
So I was excited to stumble upon an innovative new magazine geared towards girls age 5 to 10 called Kazoo. The brainchild of mom Erin Bried who founded the magazine after her and her 5 year old daughter couldn't find a suitable magazine for young girls, Kazoo is a quarterly print magazine that celebrates young girls and inspires them to be "strong, smart, fierce, and above all true to themselves."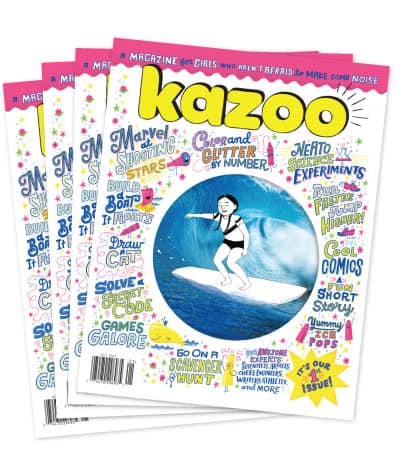 The magazine gained attention having raised the most amount on Kickstarter in 30 days for a journalism campaign. This speaks to the need and desires for modern society to put effort into the generation of young girls today to nurture their development into the future leaders we know they can become.
According to Kazoo, the magazine features stories from "top female artists, explorers, scientists, chefs, athletes, activists, writers and others."
The first issue is sold out but you can place an order for the second issue slated to come this October.
Learn more about Kazoo magazine.
P.S. Want to inspire your kids to be good citizens? Check out our Rainbow Rock Project.
(h/t Real Simple)
(All images via Kazoo Magazine)