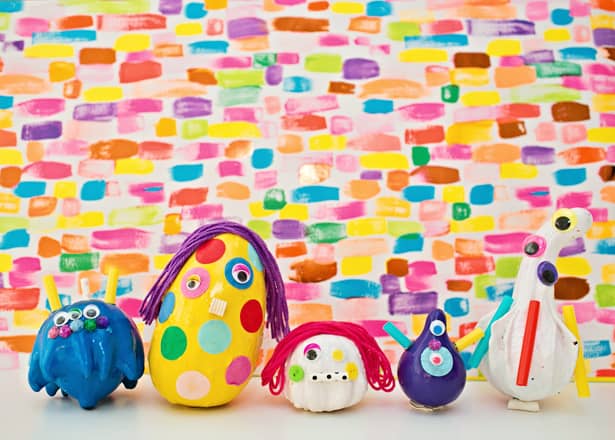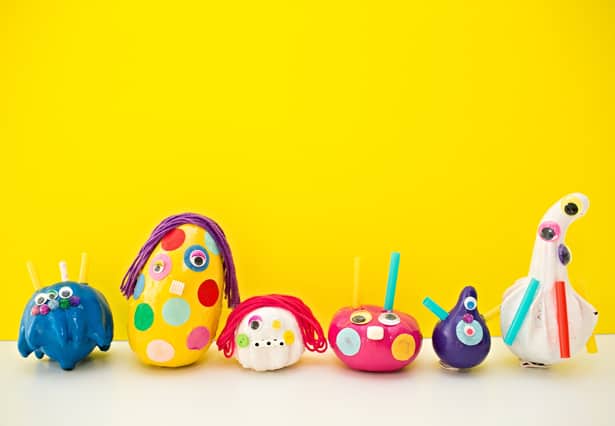 I know Halloween is all about pumpkins, but I think gourds are much more fun to decorate. Their wonky and unique bodies make the perfect canvas for kids to explore making monsters! Find out how easy it is to set up this adorable invitation to create monster gourds with just a few crafty supplies.
These also make cute no-carve pumpkins/gourds for your Halloween decorating. We have ours up by our windows to spookily greet any strolling visitors.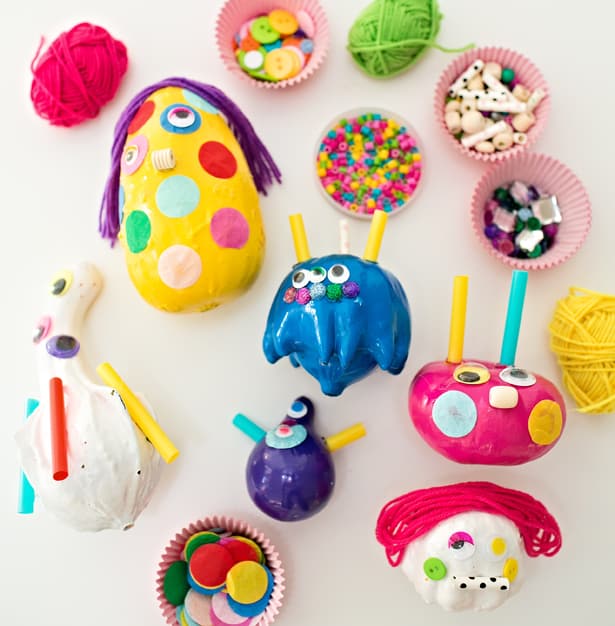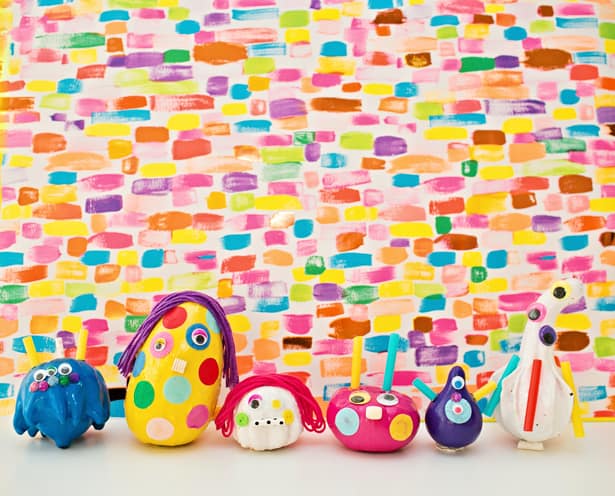 Monster Gourds – Materials:
– Gourds in various shapes
– Spray paint in various colors (these mini cans have great colors)
– Craft supplies like yarn, tissue paper, googley eyes, straws, beads, etc (use whatever is in your craft cupboard!)
– Hot glue gun (this low-temp one is great for kids)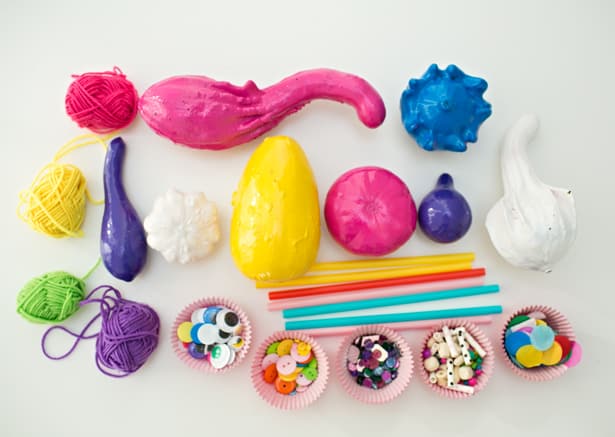 Instructions:
Step 1. Spray paint your gourds in various colors (do this outside or in a well-ventilated space. I like to use a drop cloth for this). Alternatively, you can have your kids paint the gourds and allow to dry. But I found spray painting gives the gourds a nice even finish so the kids can start on the decorating once dried.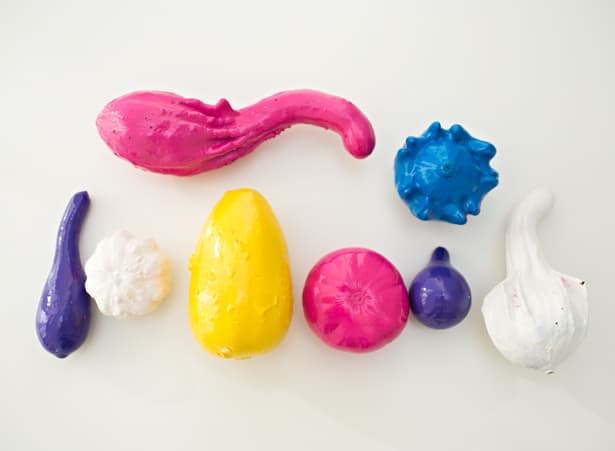 Step 2. Design your gourd monsters! Cut yarn for hair, add straws for horn, use confetti tissue paper for dots, etc. The possibilities are endless. Let your child determine what they want to do. Use hot glue gun to adhere any crafty bits.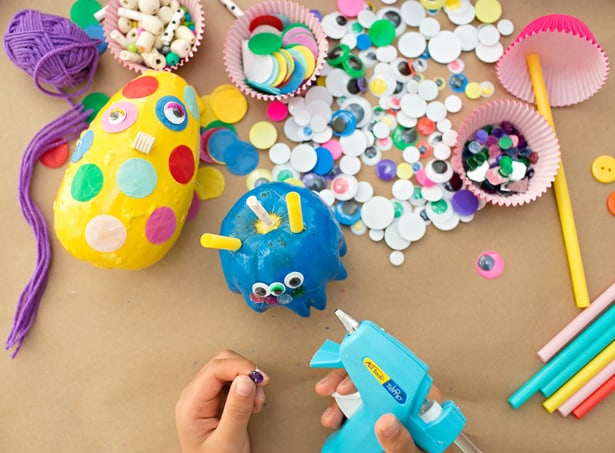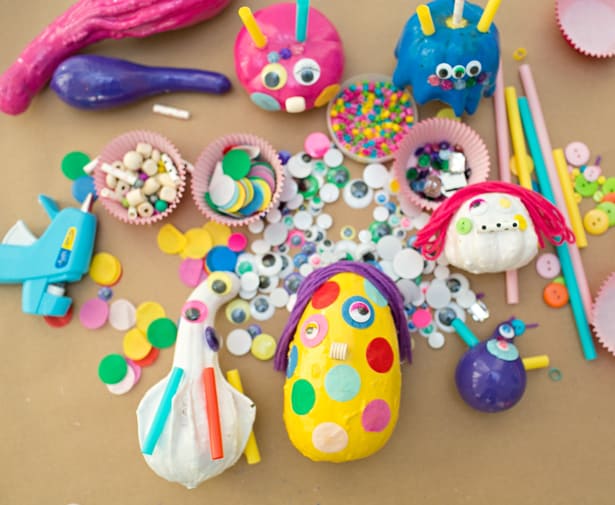 Now you can display your cute not scary monsters for an adorable Halloween decoration indoors or out.
To stand up some of our gourds, we used a bit of sticky tacky.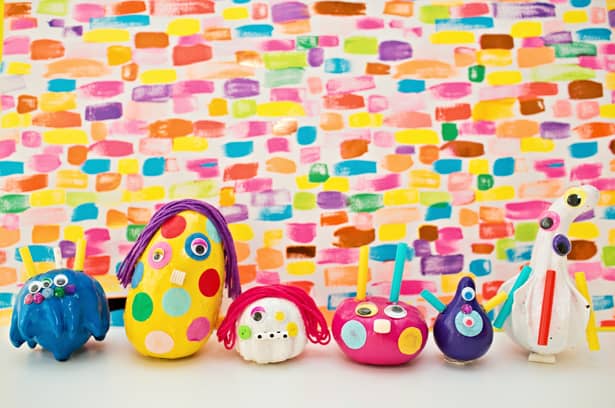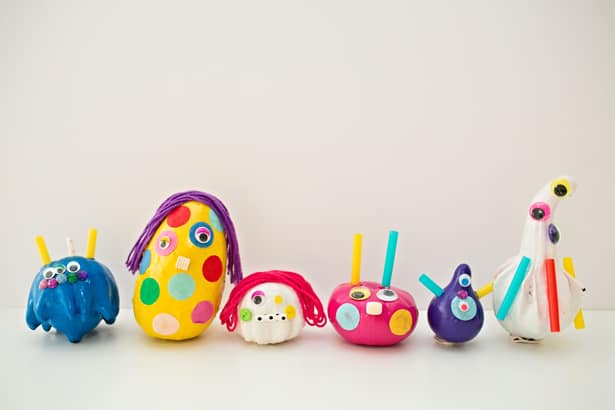 What are your favorite Halloween pumpkin/gourd ideas? Check out these no-carve pumpkins and lots more creative Halloween projects for kids!
______________________________________________________________________________________________________

Disclosure: Some of the links in the post above are "affiliate links." This means if you click on the link and purchase the item, we will receive a small affiliate commission. Regardless, we give our promise that we only recommend products or services we would use personally and believe will add values to our readers.