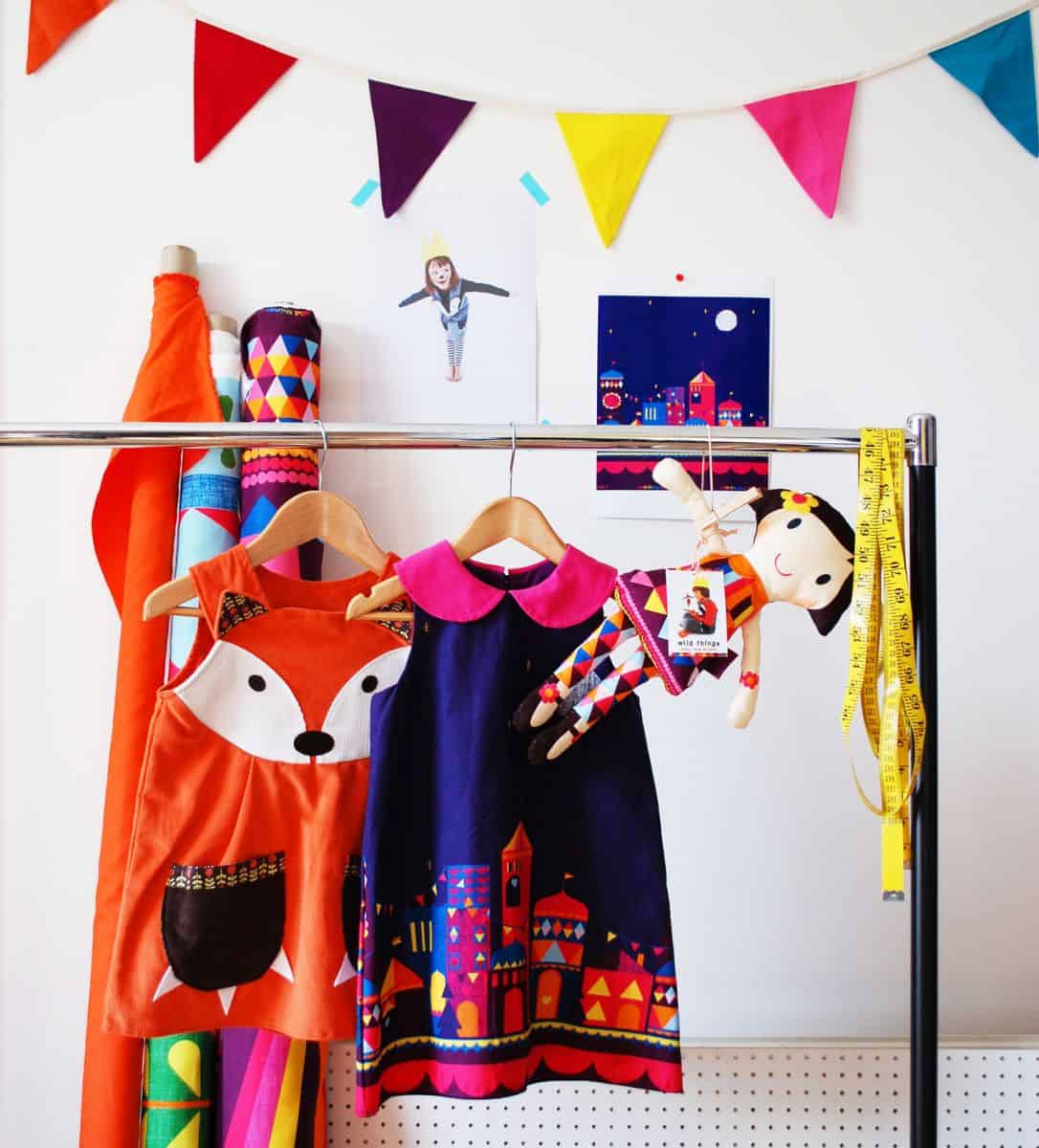 We've featured the vibrant and funky handmade dresses from British shop Wild Things before and equally love their handmade toys for kids. Founded by designer and mom Kirsty Hartley, the brand is well-known and loved for their contemporary, quirky and imaginative clothing.
You'll find the same bright and colorful fabrics used in their dresses, such as these handmade doll kits. My daughter received the Carousel doll as a gift and it was a fantastic sewing project for us to make together.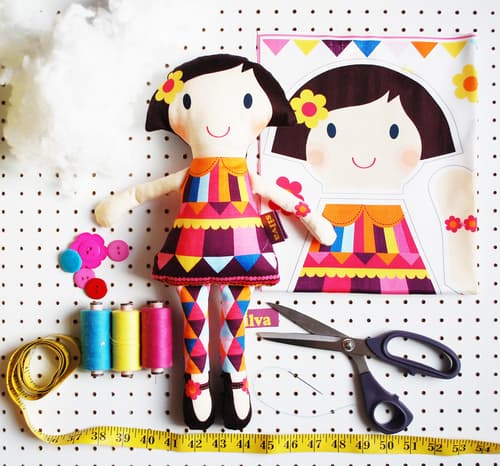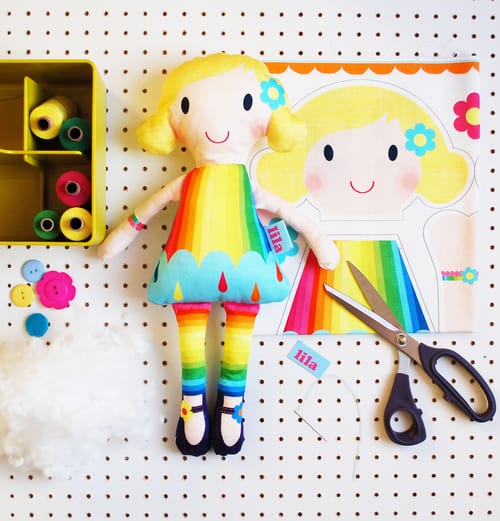 Wild Things also offers a small selection of other playful decor and toys for children such as rainbow and circus tents and puppet theaters.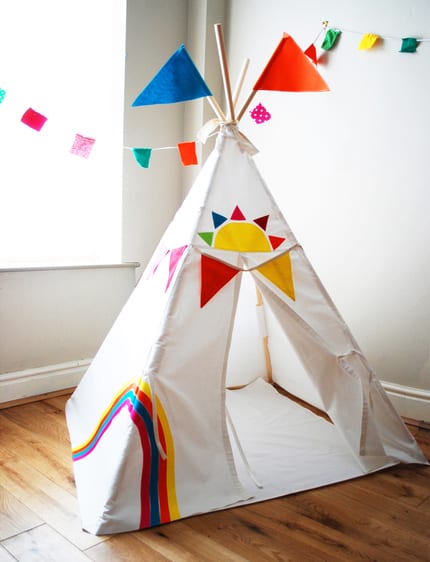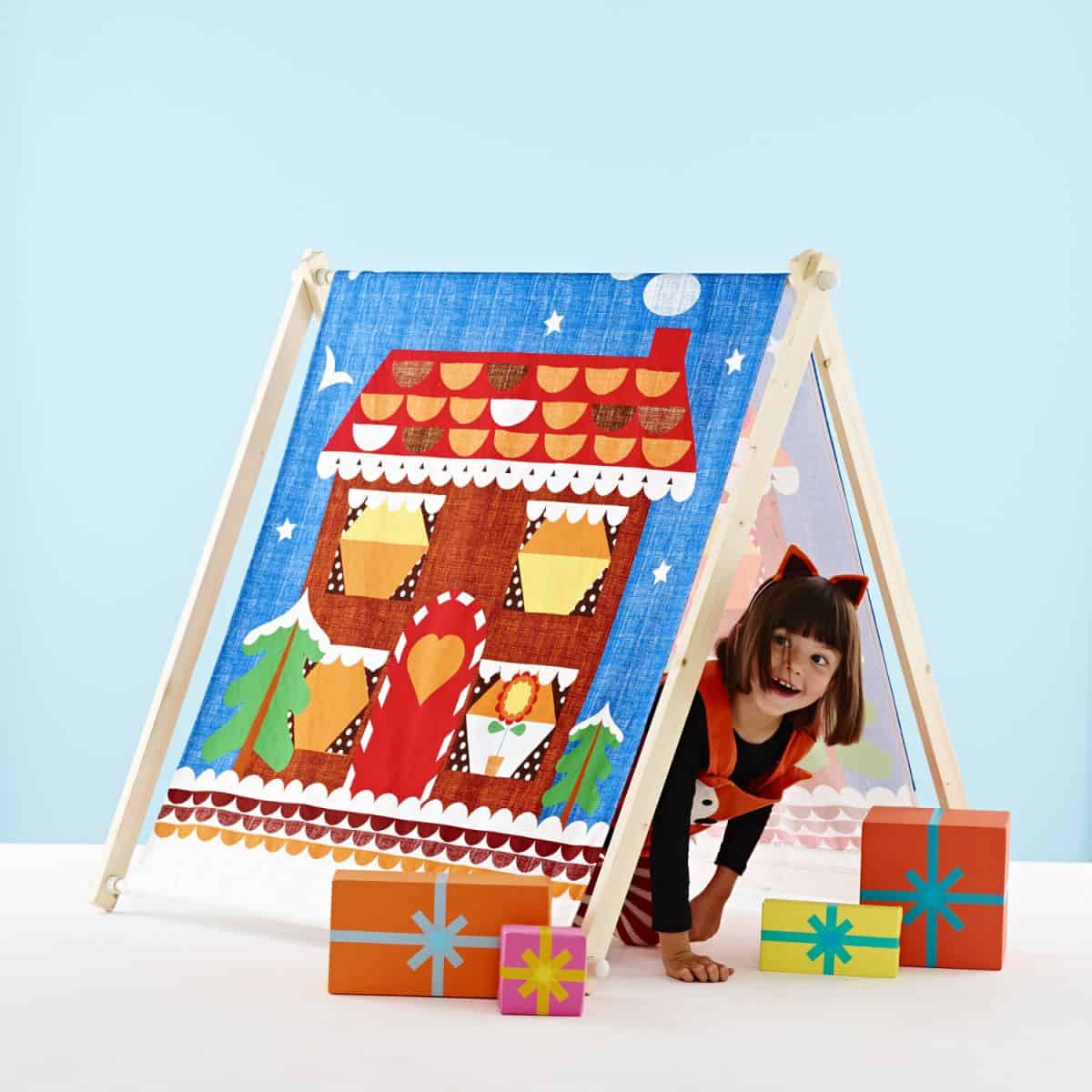 Check out Wild Thing's playful collection on their website and make sure to take a peek at their signature dresses that will bring a smile to your face.
(All images via Wild Things)