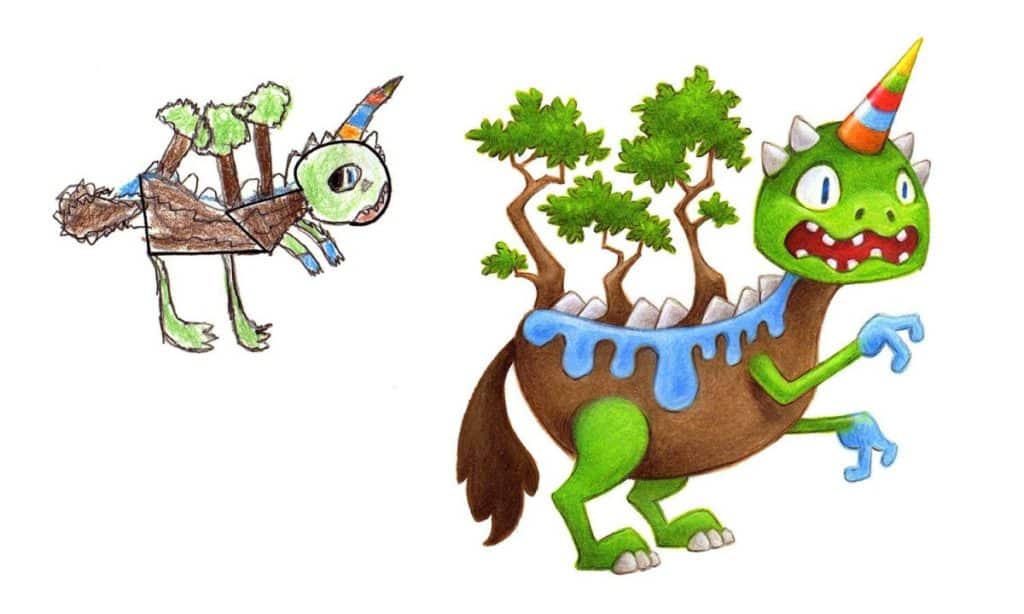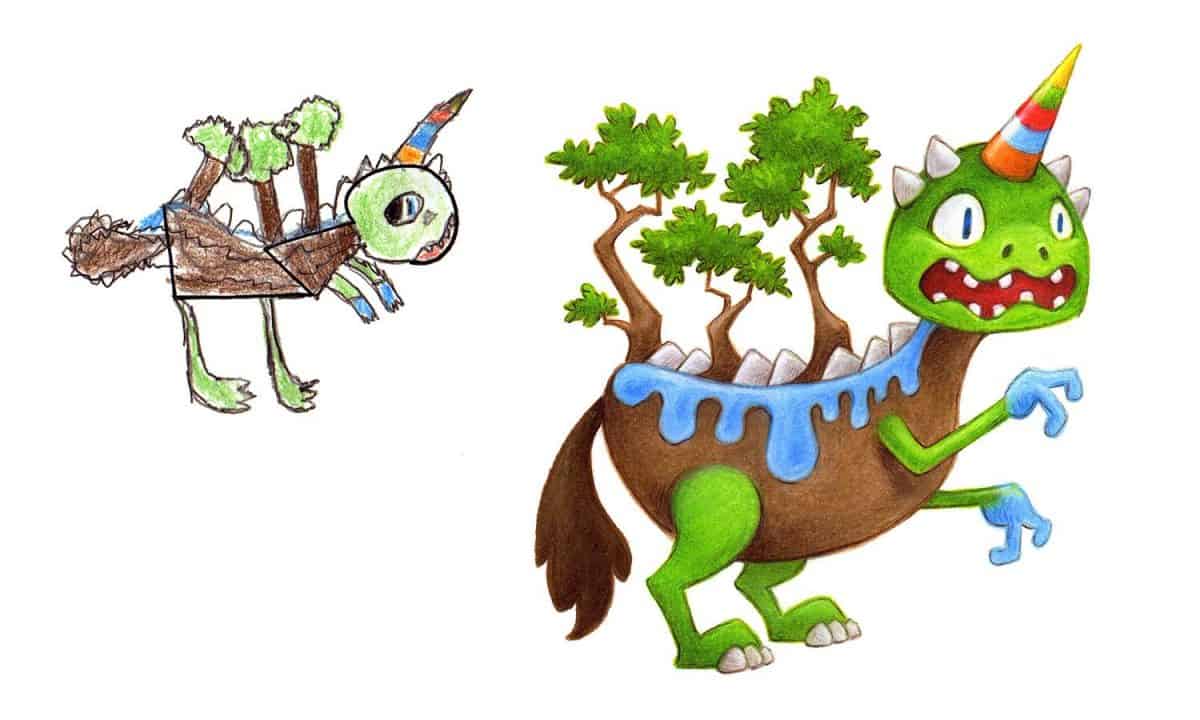 Photo: Aaron Kenz
Aaron Kenz, author and illustrator of Monsters Go Night-Night, is bringing children's monster drawings to life.
Kenz takes monster drawings by little artists and creates professionally-designed, keepsake worthy versions. Considered "fan art" of kids' drawings, Kenz started his business by recreating his own kids' drawings.
He was further inspired after speaking at schools and receiving monster drawings in thank you notes from the children he entertained.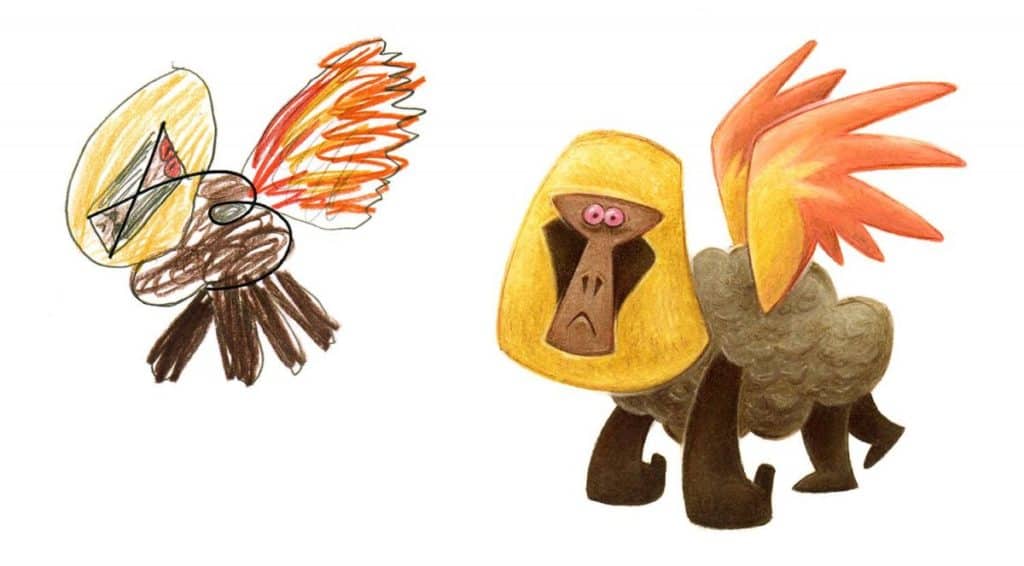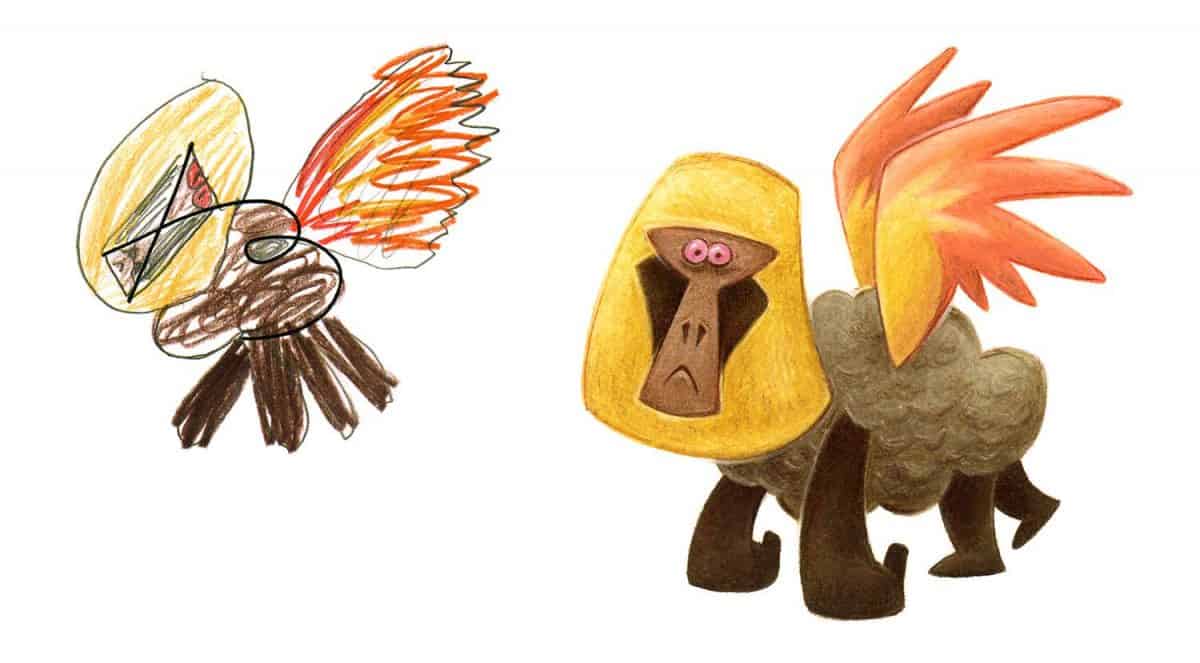 Photo: Aaron Kenz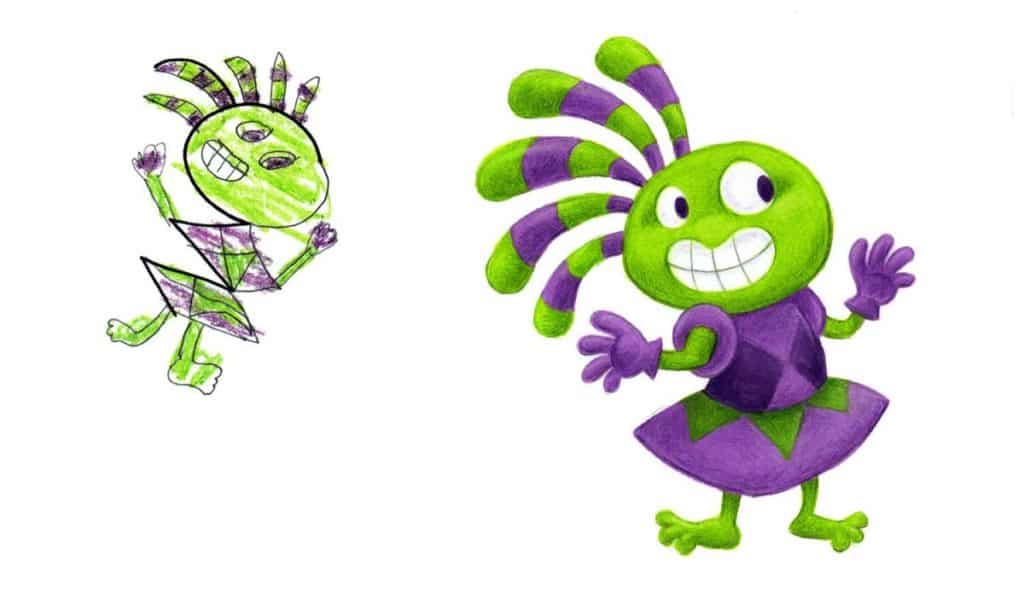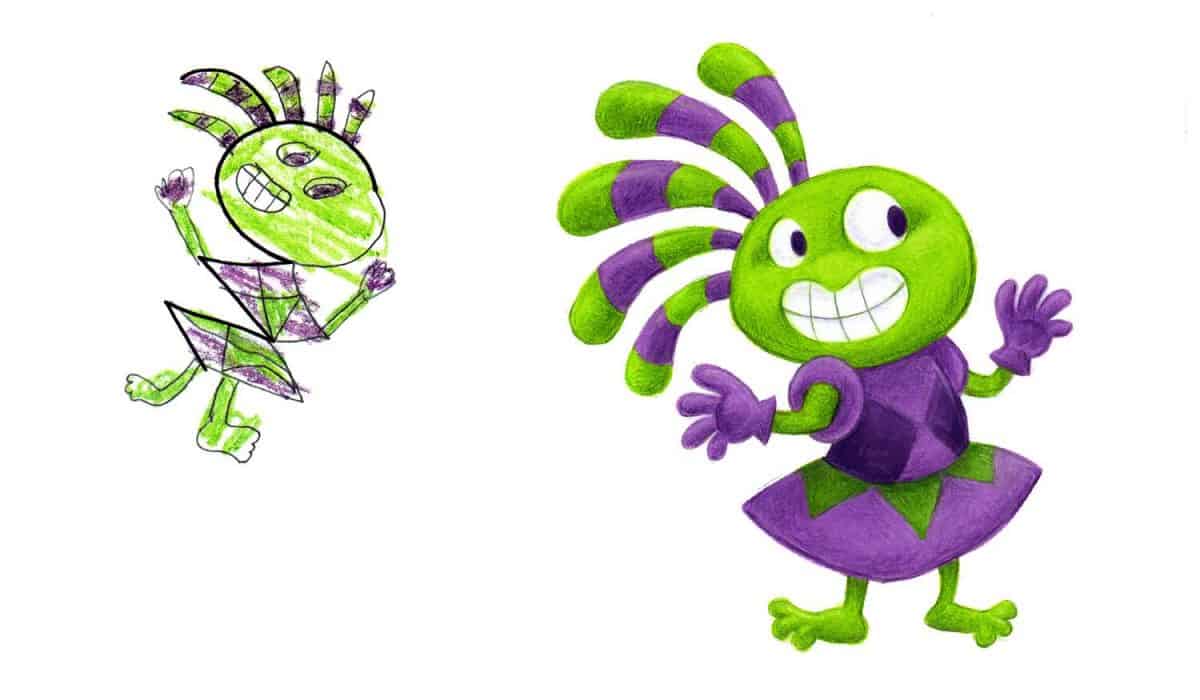 Photo: Aaron Kenz
The illustrator now reveals his incredible creations to children at special events.
Kids often present their drawings to him as he creates on-the-spot interpretations. Encouraging young artists is part of Kenz's process. When little creators see their monsters come to life, it inspires creativity.
Their monsters come in all shapes, sizes, and personalities, just like the original illustrators that have inspired Kenz's monstrous creations.
Who knows what Kenz will create next? Maybe his next monster fan art will be inspired by your child's own genius creation!
See all the monster drawings here.
h/t: Business Insider
Disclosure: Some of the links in the post above are "affiliate links." This means if you click on the link and purchase the item, we will receive a small affiliate commission. Regardless, we give our promise that we only recommend products or services we would use personally and believe will add values to our readers.