Make an easy moving car with a wooden spool! Kids will love winding it and watching it go! Watch the video above to see how we made it and see full instructions and tips below.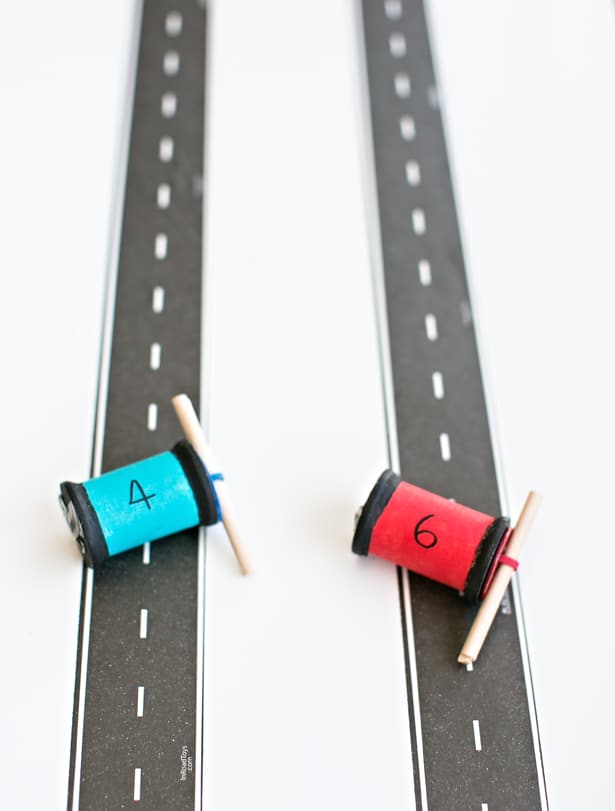 DIY Wooden Spool Race Car – Materials:
– Wooden spools (paint optional if you'd like to decorate them)
– Washers
– Rubber bands
– Tape
– Paper clips
– Wooden dowels (we cut 6″ ones in half, or you can use small pencils too)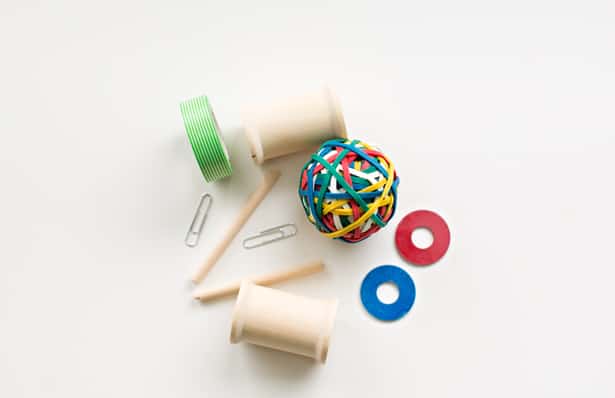 Instructions:
Step 1. If you'd like to decorate your spools, paint them and allow to dry.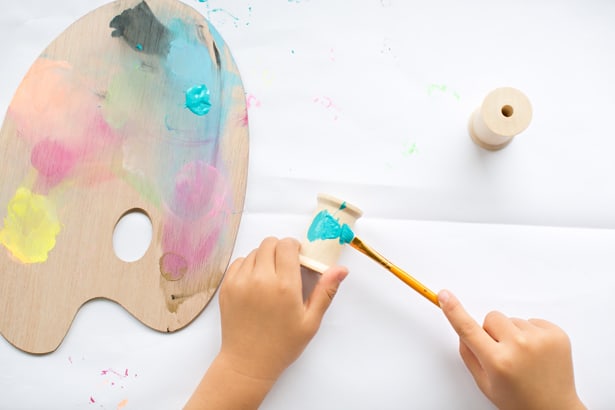 Step 2. Thread a rubber band through your paper clip, and run it through one end of the spool to the other side. Tape the paper clip down.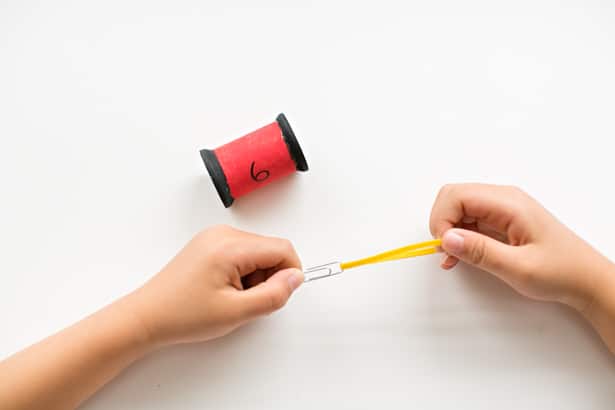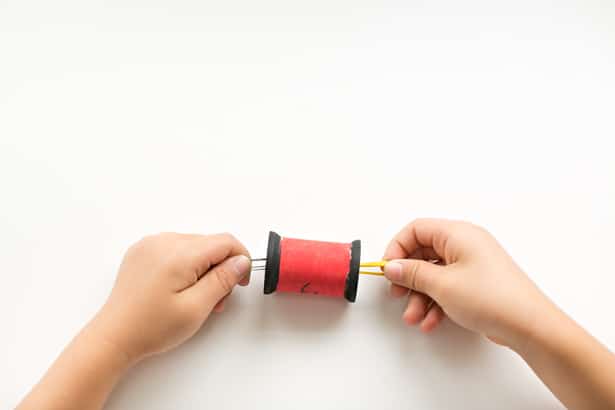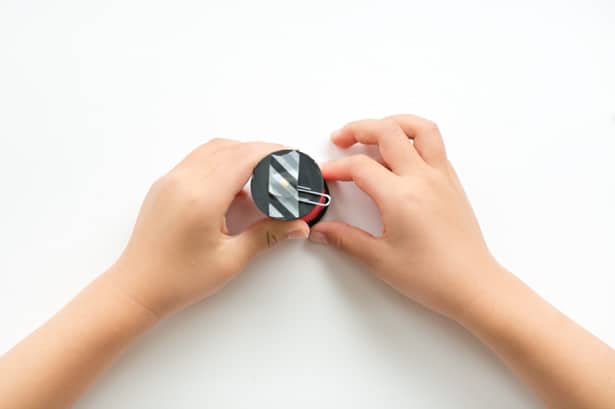 Step 3. Flip your taped part of the spool down and grab the rubber band on the other side. Thread a washer through (note we also painted our washers, this step is completely optional). Once your washer comes through the rubber band, insert your stick through the band.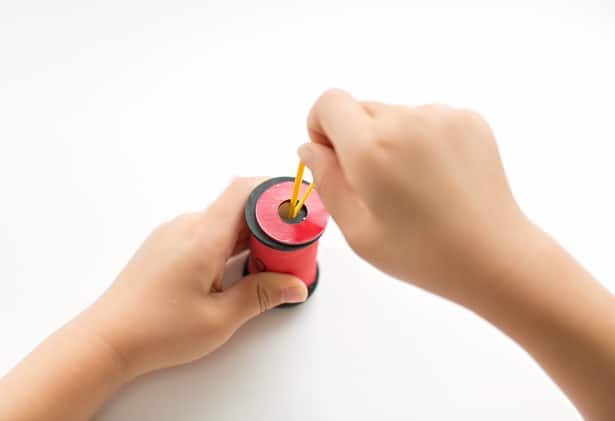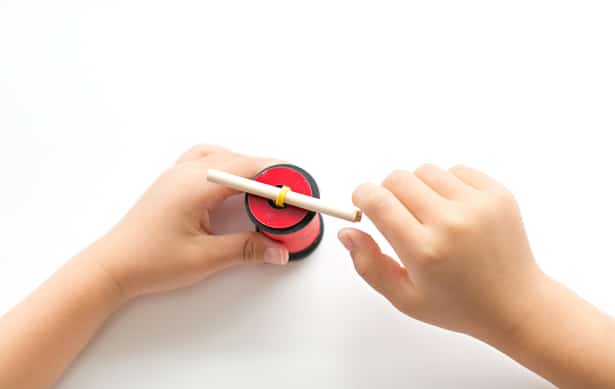 Step 4. To move your car, turn the stick in a clockwise motion, let it go and watch it move!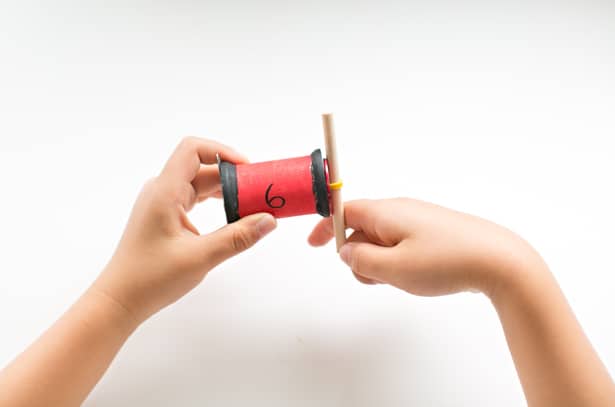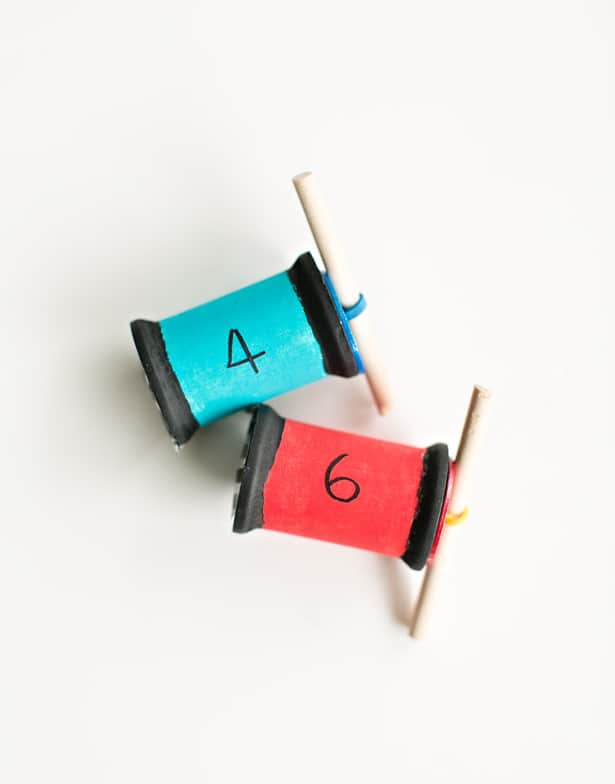 The kids were mesmerized by the action and had so much fun twirling the stick over and over again to make the car go!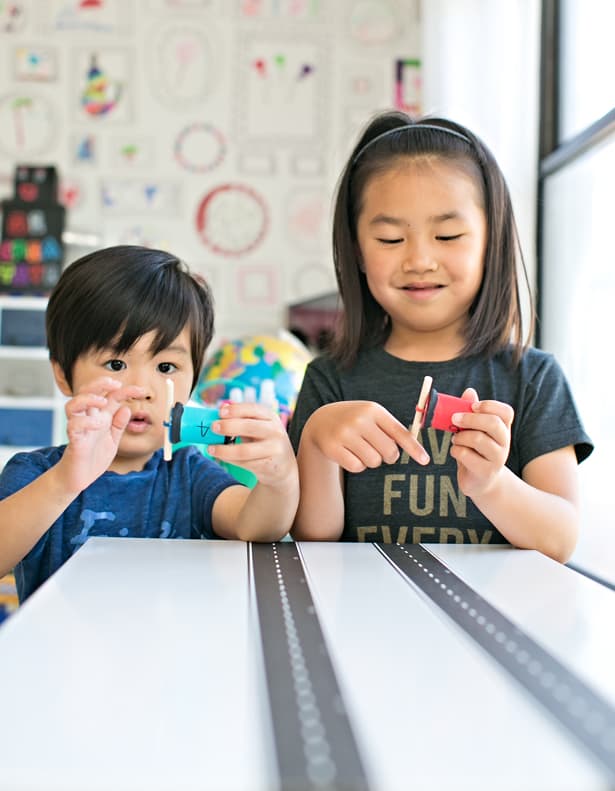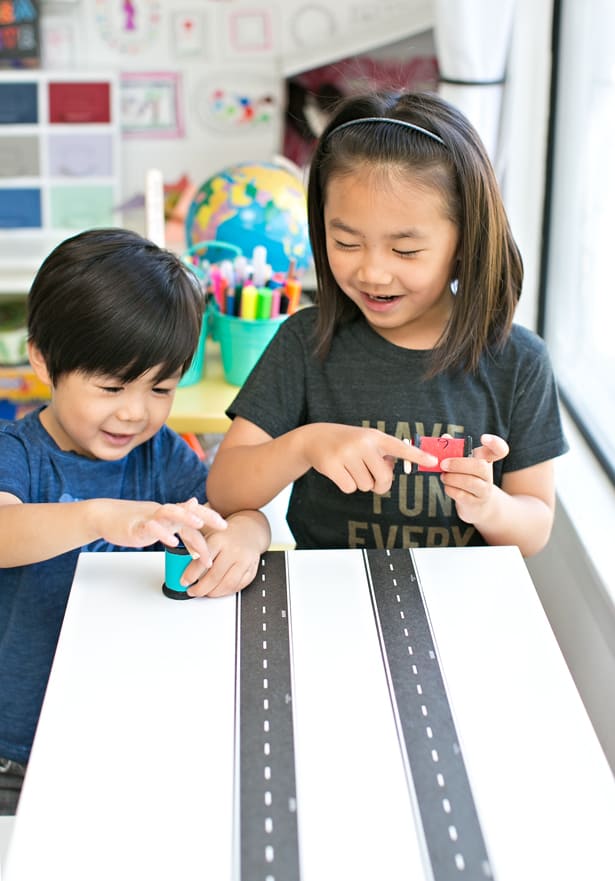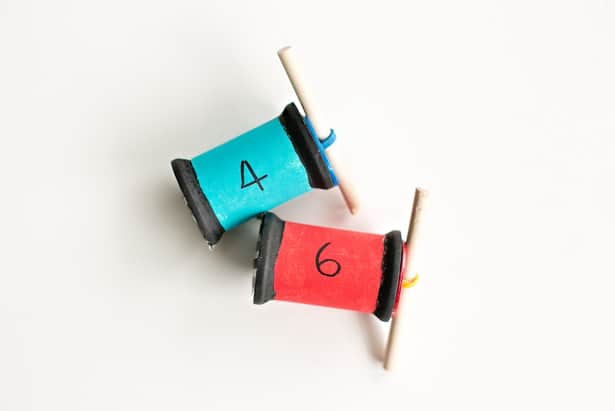 Have you ever tried making a spool car? Take a look at more fun car DIY's to make the kids here or STEM projects that move!
______________________________________________________________________________________________________
Disclosure: Some of the links in the post above are "affiliate links." This means if you click on the link and purchase the item, we will receive a small affiliate commission. Regardless, we give our promise that we only recommend products or services we would use personally and believe will add values to our readers.