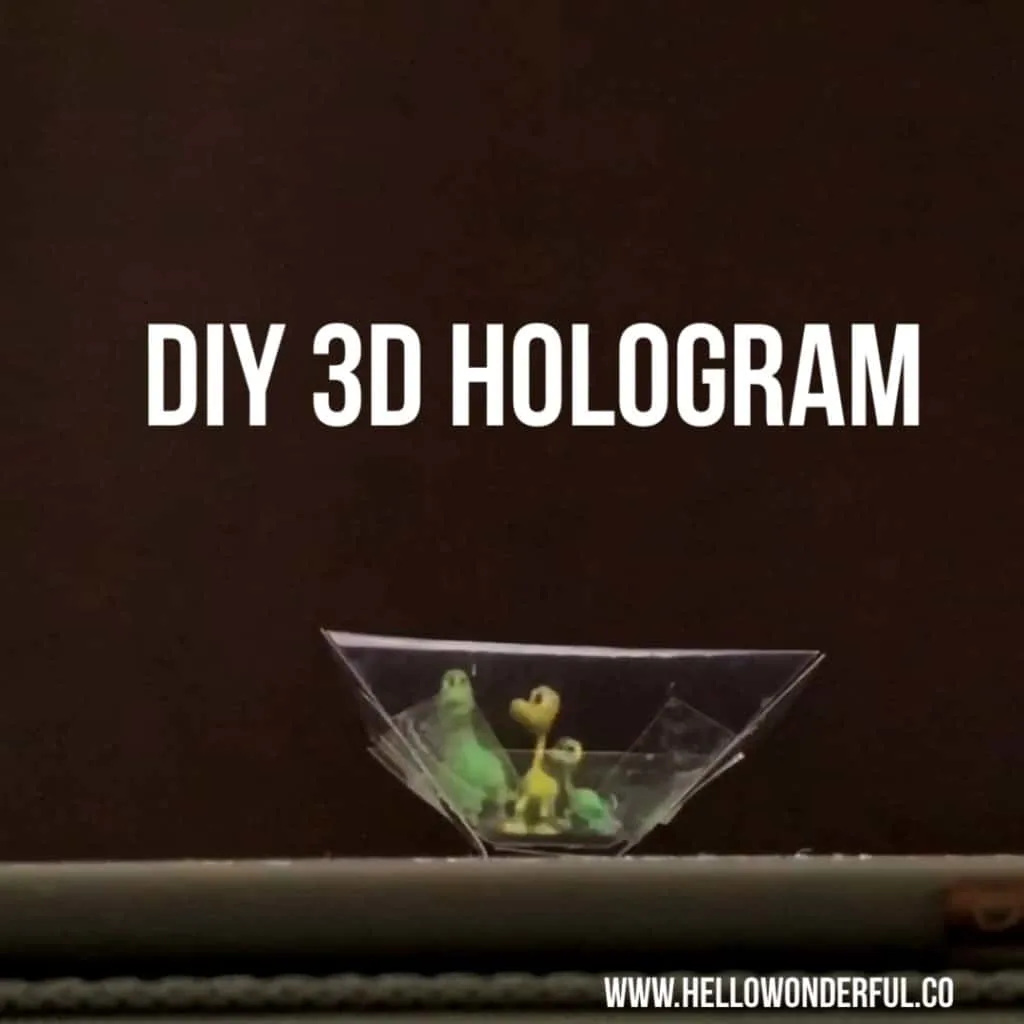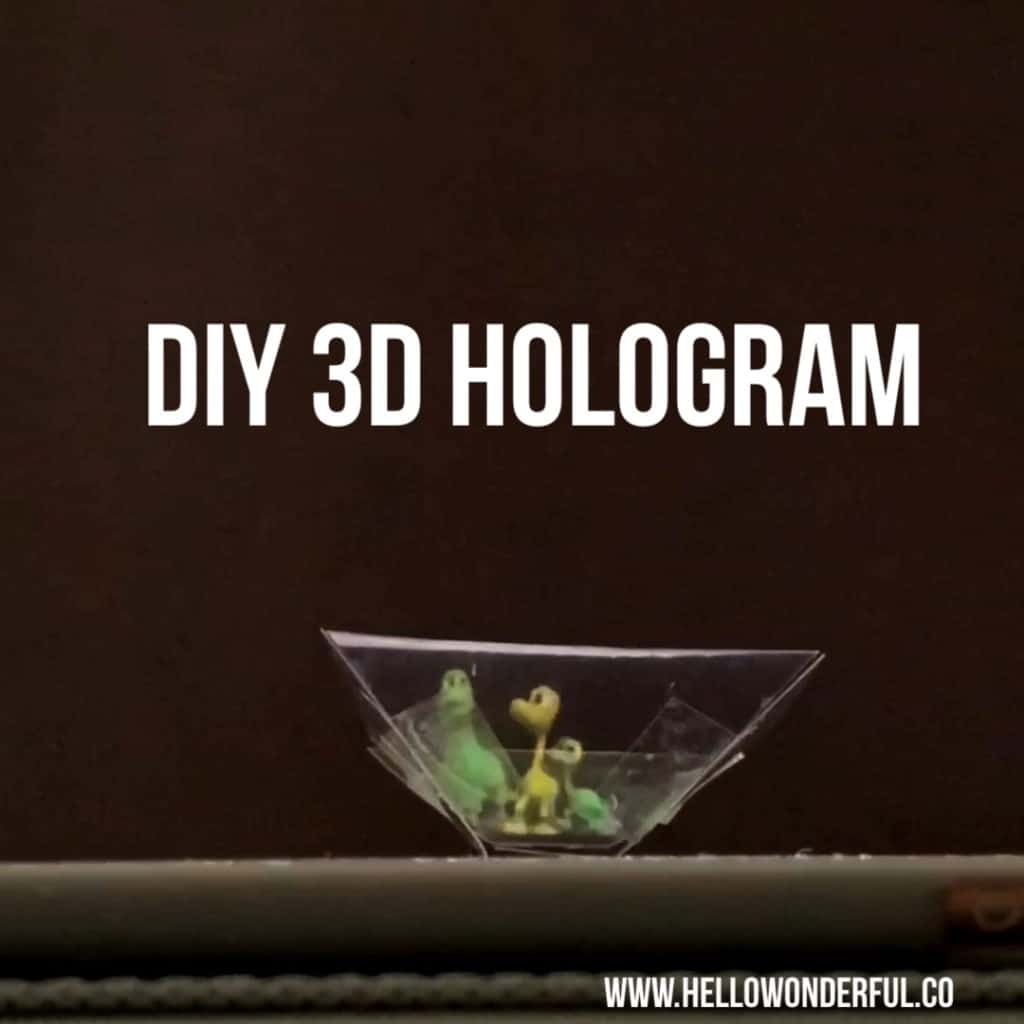 How to Make a 3D Hologram
Follow us on Instagram for more fun ideas for kids!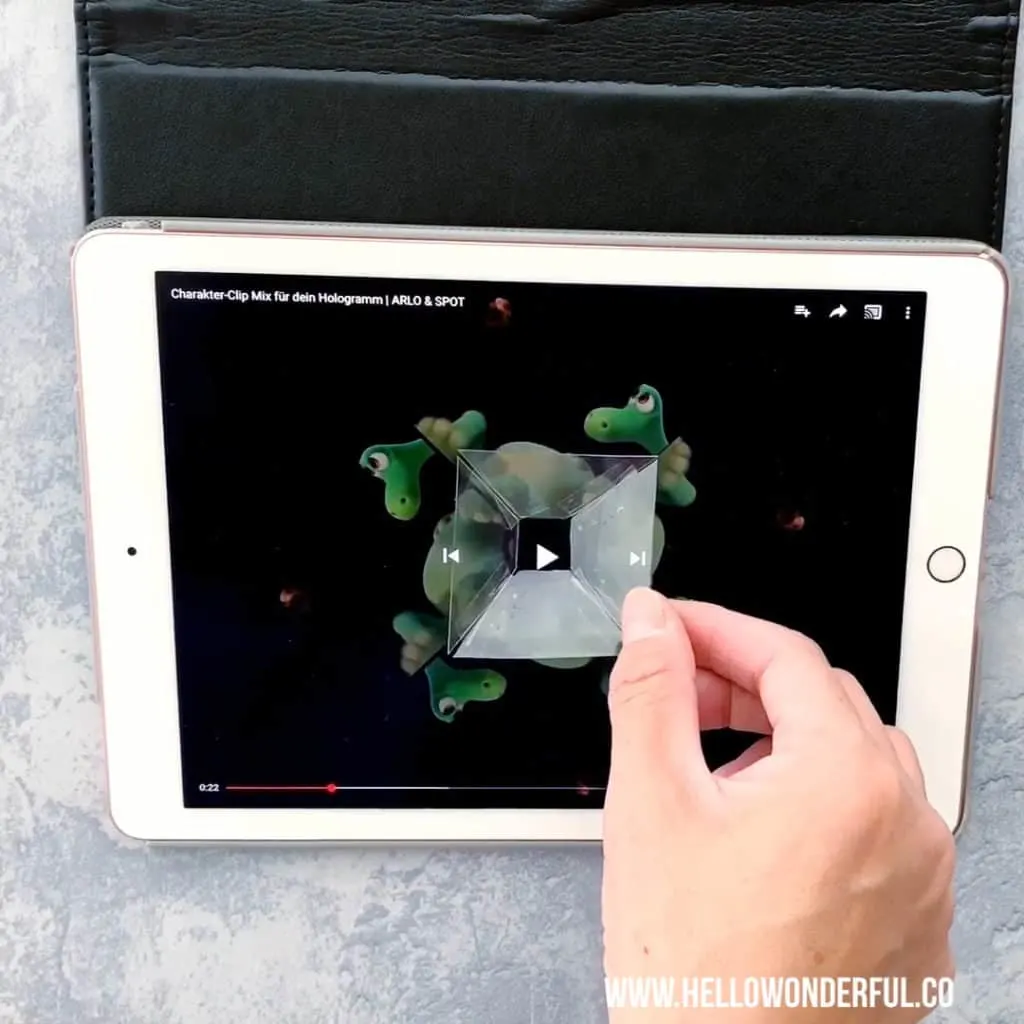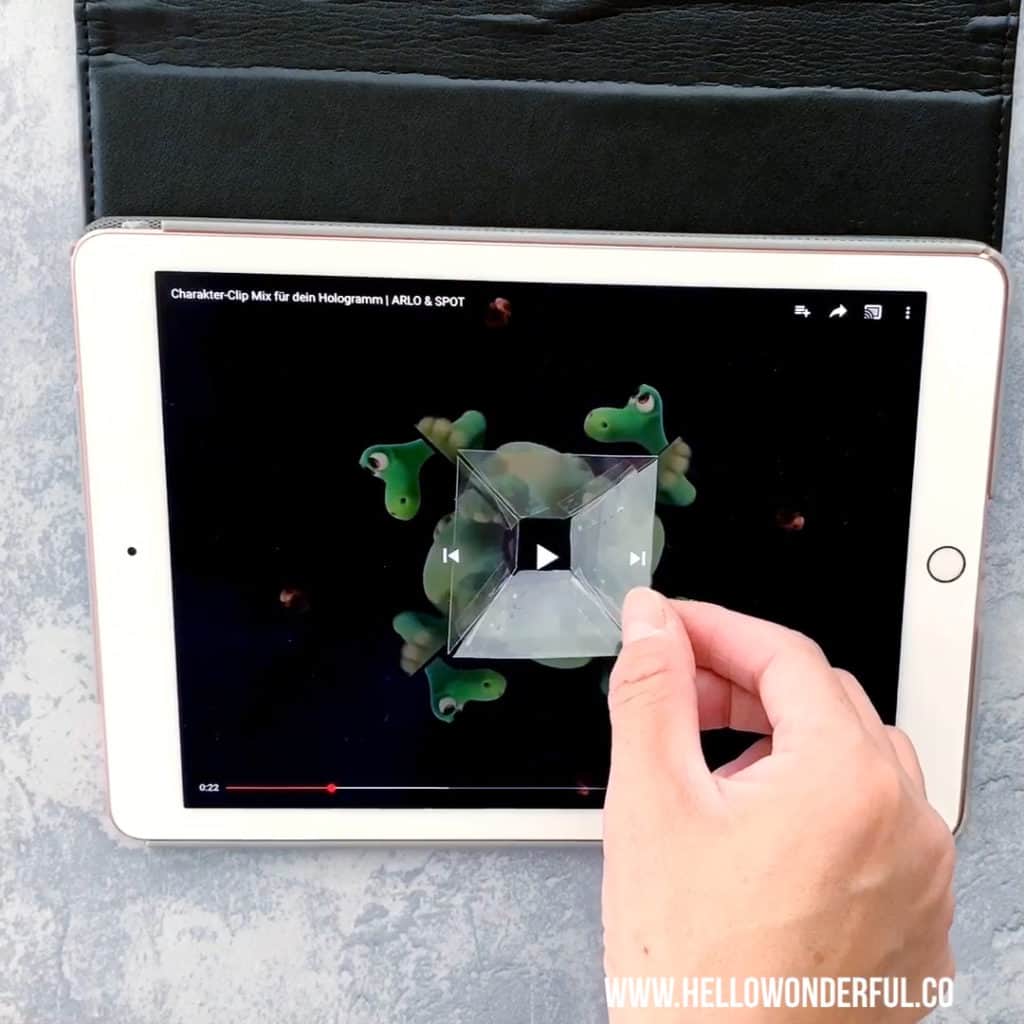 Scroll all the way down to watch the video below to see how easy it is to make this awesome 3D DIY Hologram. Make sure to subscribe to our YouTube channel for more fun videos!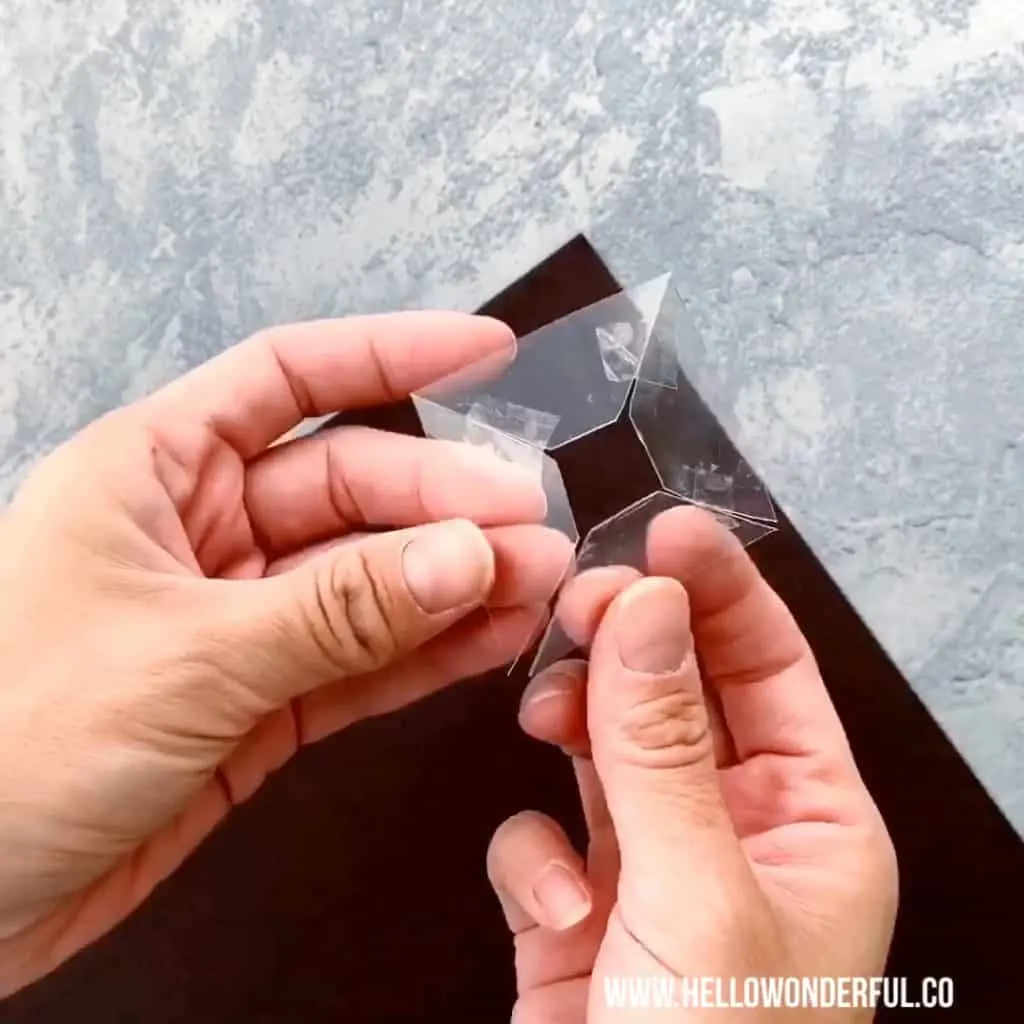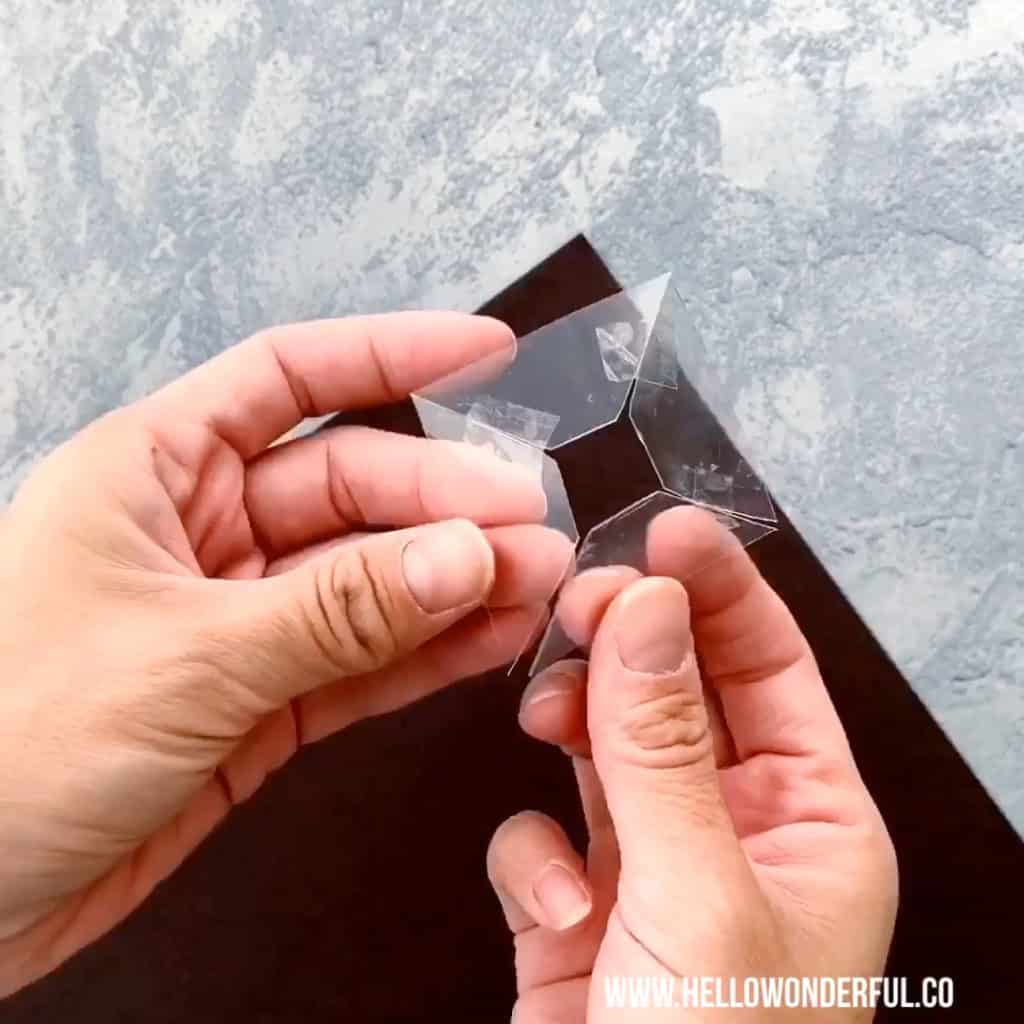 Are your kids wowed by cool science experiments? If so they will go nuts over this amazing 3D Hologram! The best part is you can set it up in 10 minutes or less and it requires only one piece of material to create. Usually awe-inspiring science experiments seem to require lots of moving parts and materials, but not this one.
According to Wikipedia, "a hologram is an image that appears to be three dimensional and which can be seen with the naked eye. Holography is the science and practice of making holograms." Usually laser is required to light up the object. For a more thorough analysis check out how holograms work.
I first saw how to make a 3D Hologram via this creative Instagram account MB's Activity Room. Creative mama Nurdan shared with me she found the idea on YouTube of piecing together 4 pieces of clear plastic-like material together. After doing some research we found a great tutorial there using clear CD case covers.
You are free to try that, but we found a plastic to-go food cover works just fine. We used one of those clamshell plastic covers for cookies typically found in bakery supermarkets.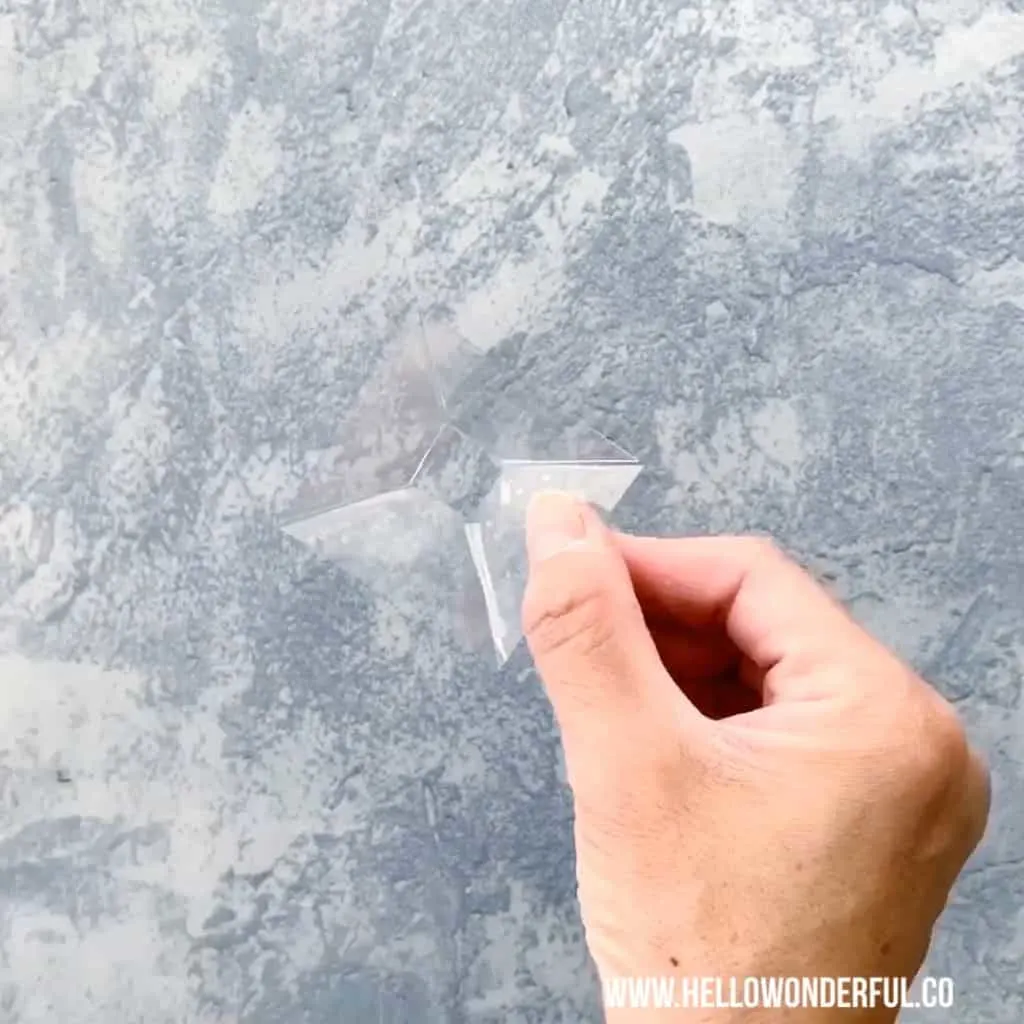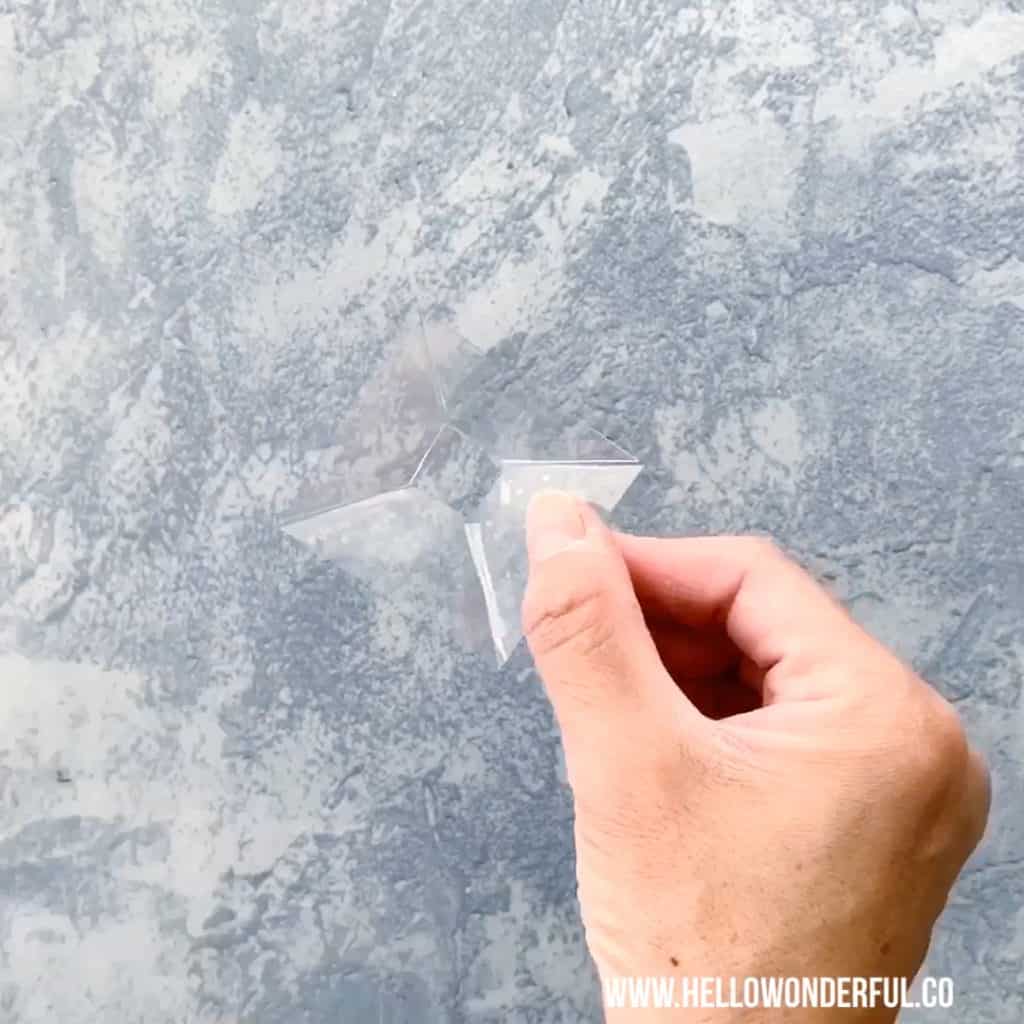 About the dimensions, the DIY's we referenced above all used a general dimension of 1 cm x 3.5 cm by 6 cm. We found that to be too wide for us. I am not sure why we couldn't get that basic shape to work.
So ours ended up being more like 1 cm x 3.5cm x 5 cm. Scroll below for a free printable of the shape we drew.
Feel free to print it out, cut it and use as a template to make 4 sides.
You'll then tape the 4 shapes together and you'll have a pyramid like shape with the top cut off.
The last step is searching on YouTube for some cool hologram videos. These are the two we liked best, this one shows many different hologram objects and this one from the movie The Good Dinosaur.
Once you have your video ready on your smartphone or tablet, dim the lights, and place your hologram device on top of the center of the objects, wide side up. And watch the fascinating 3D images pop and come to life!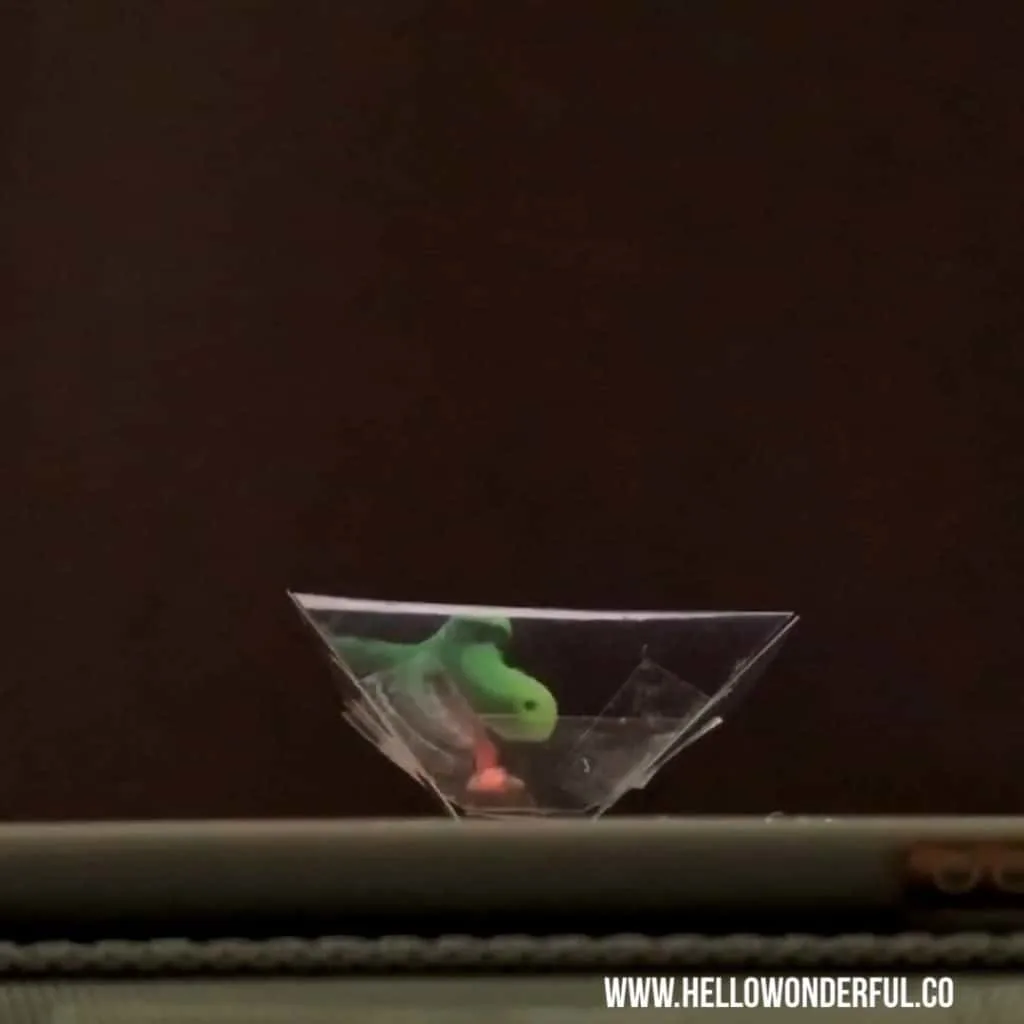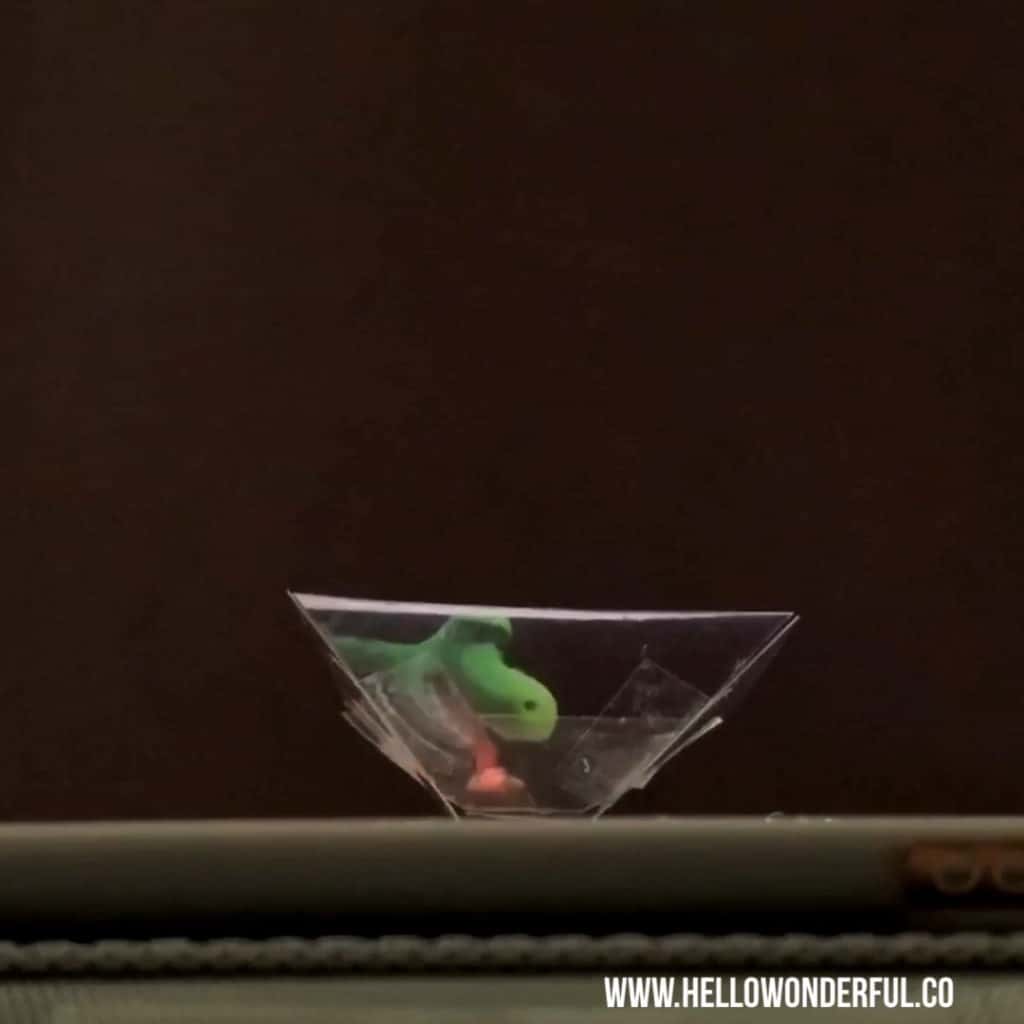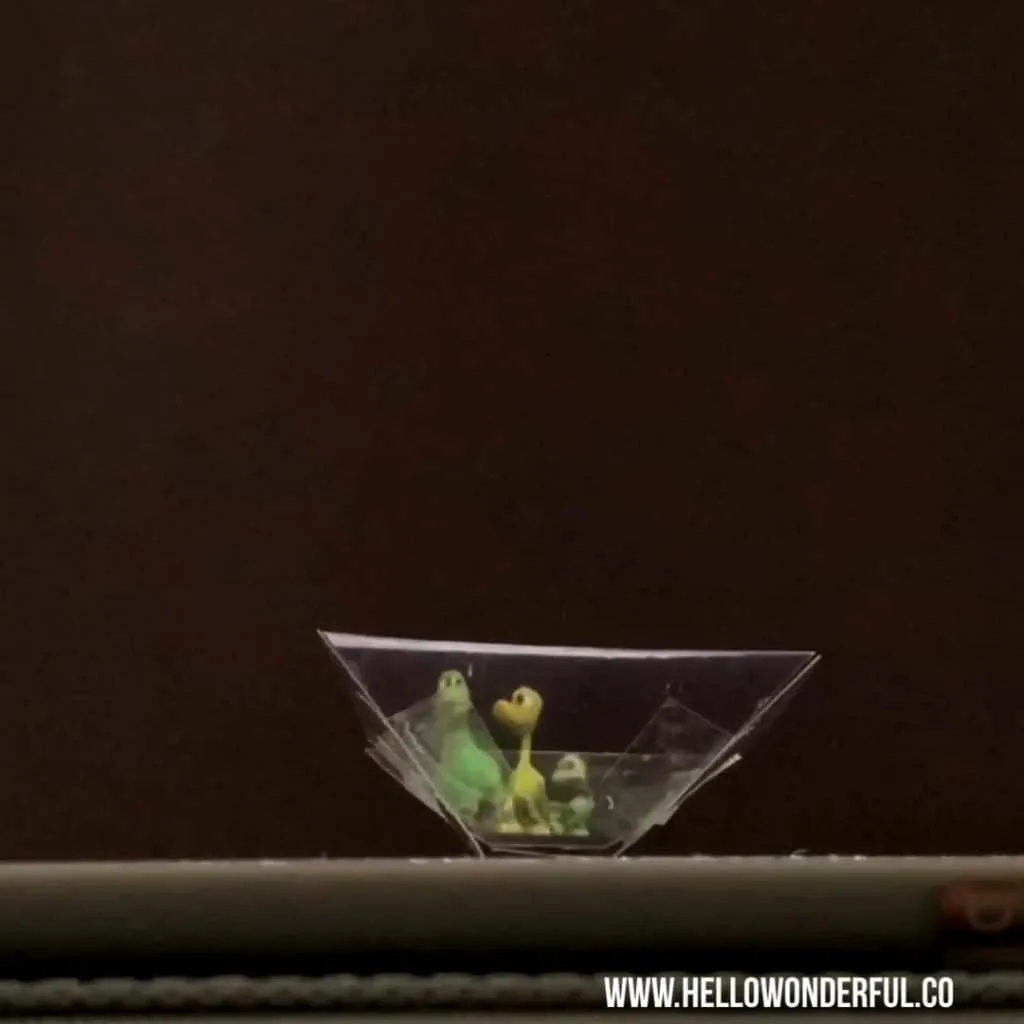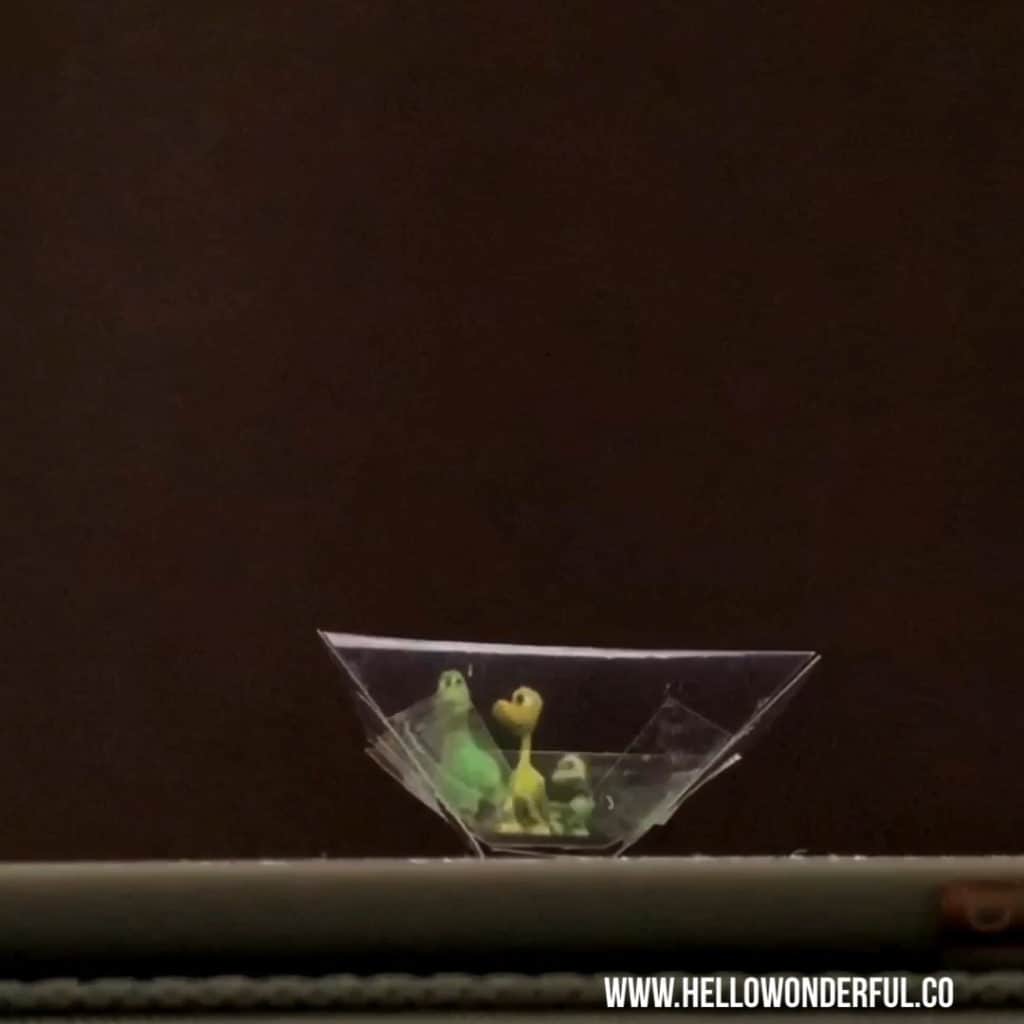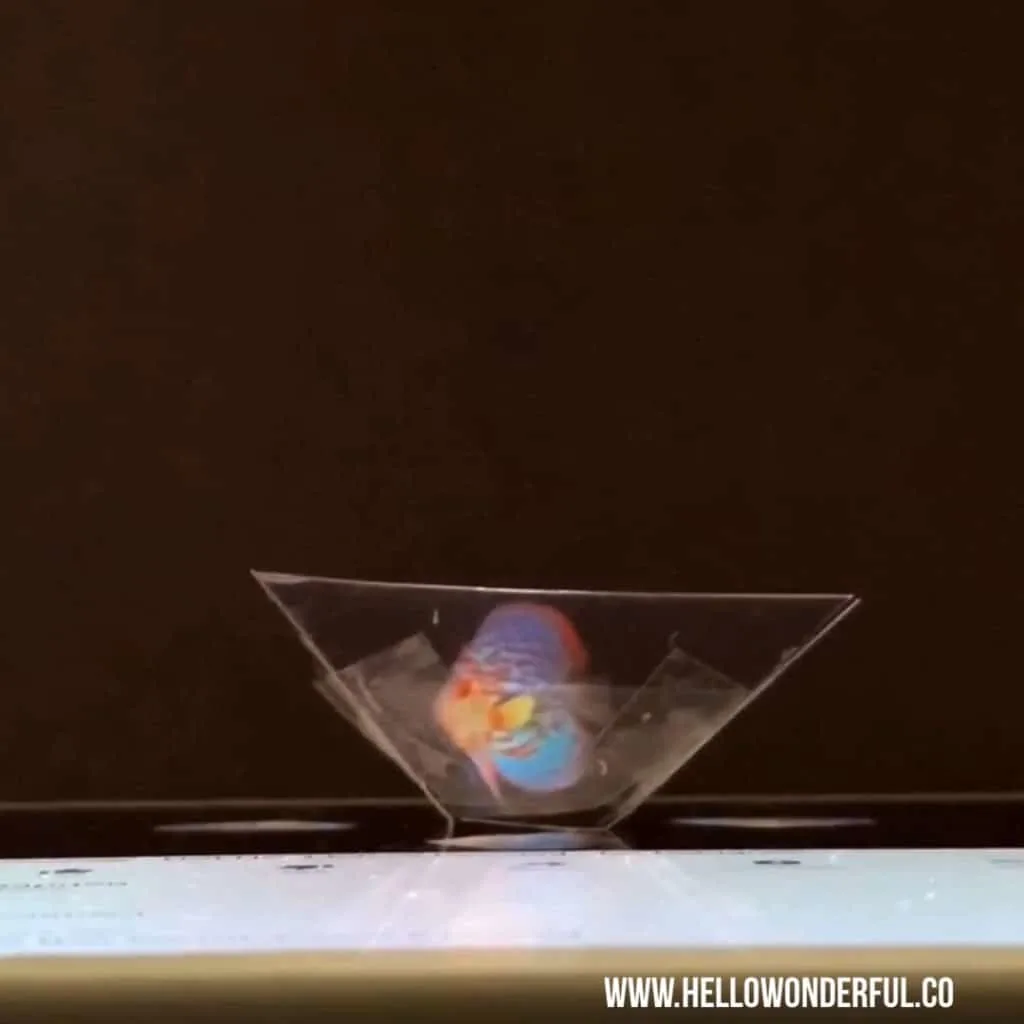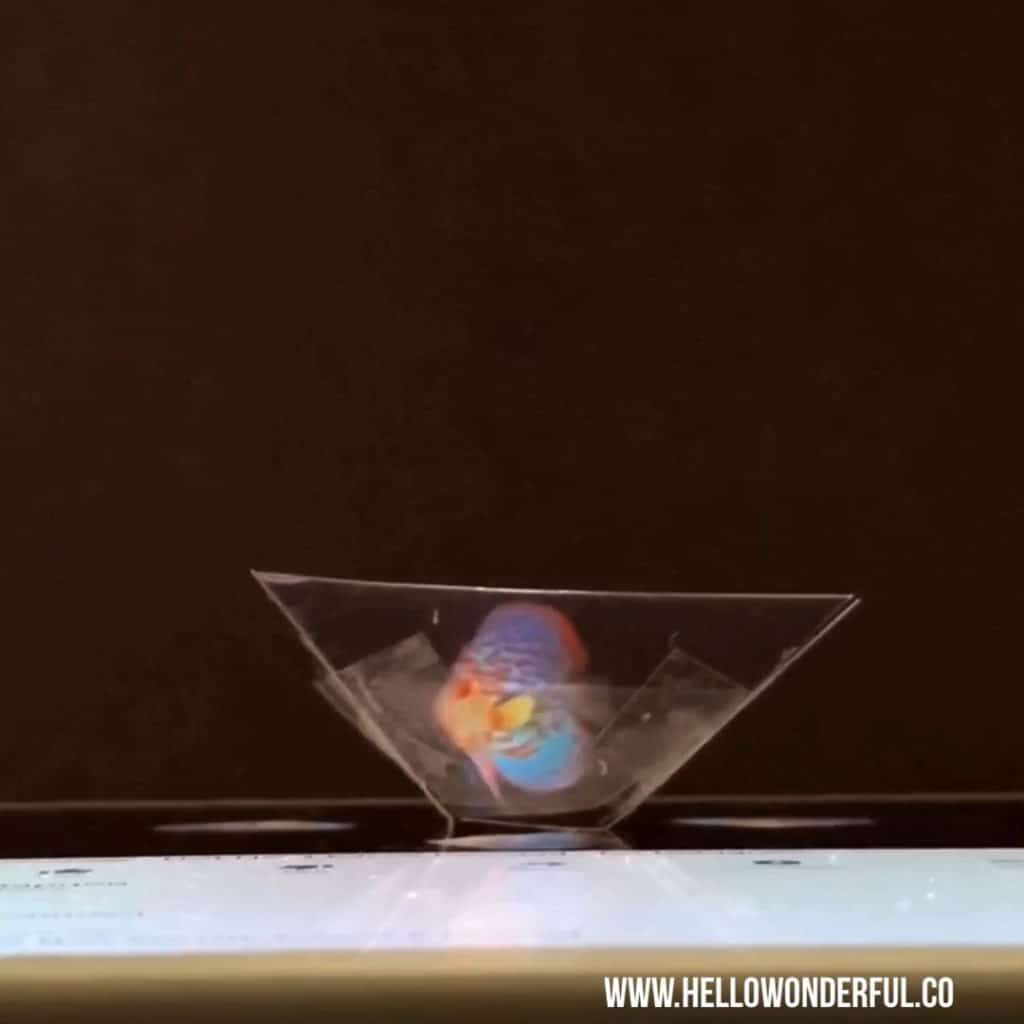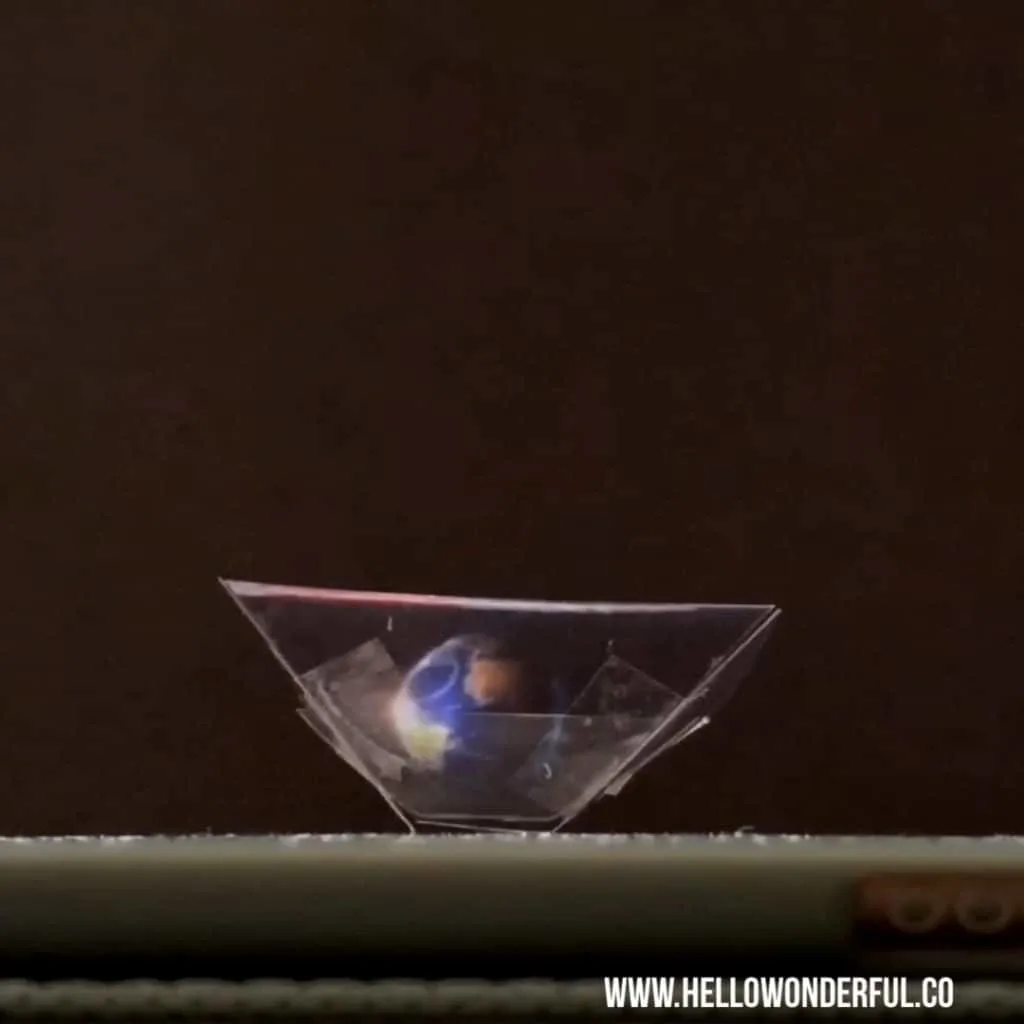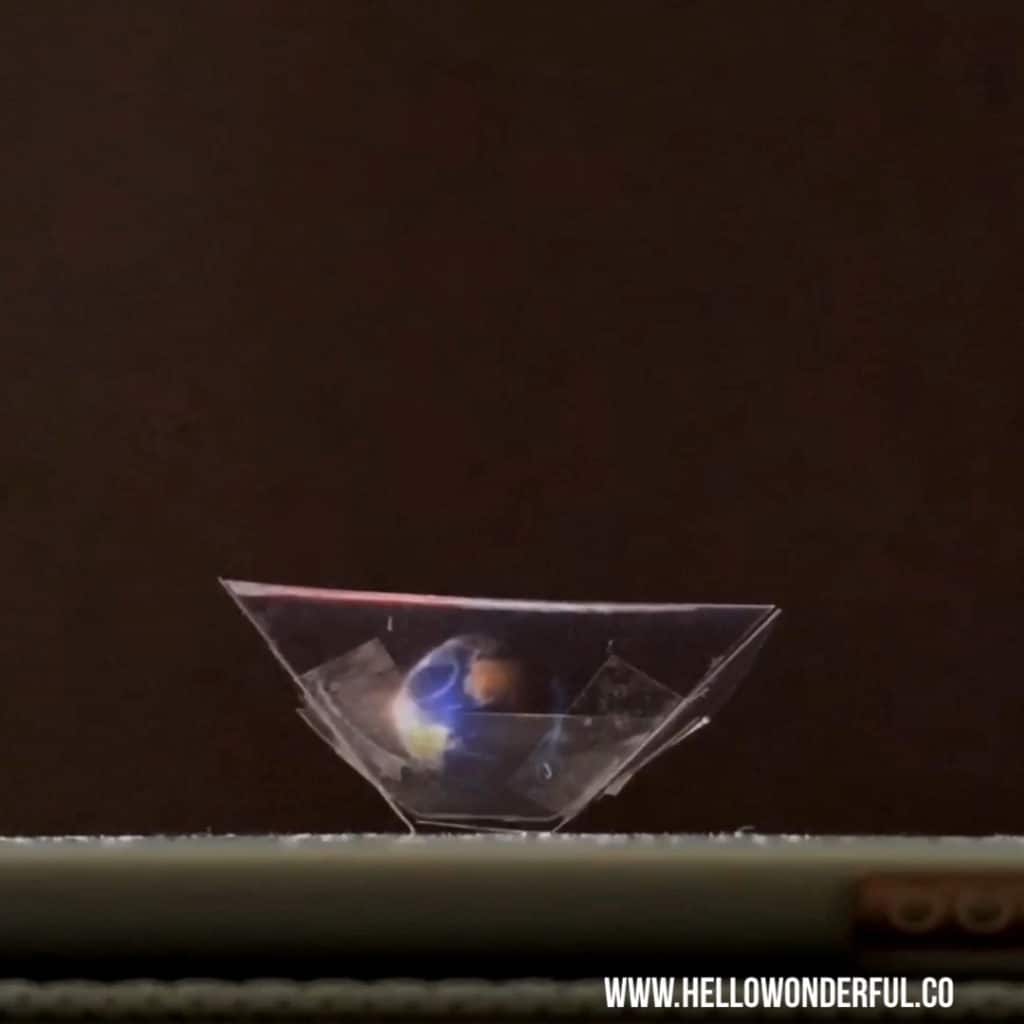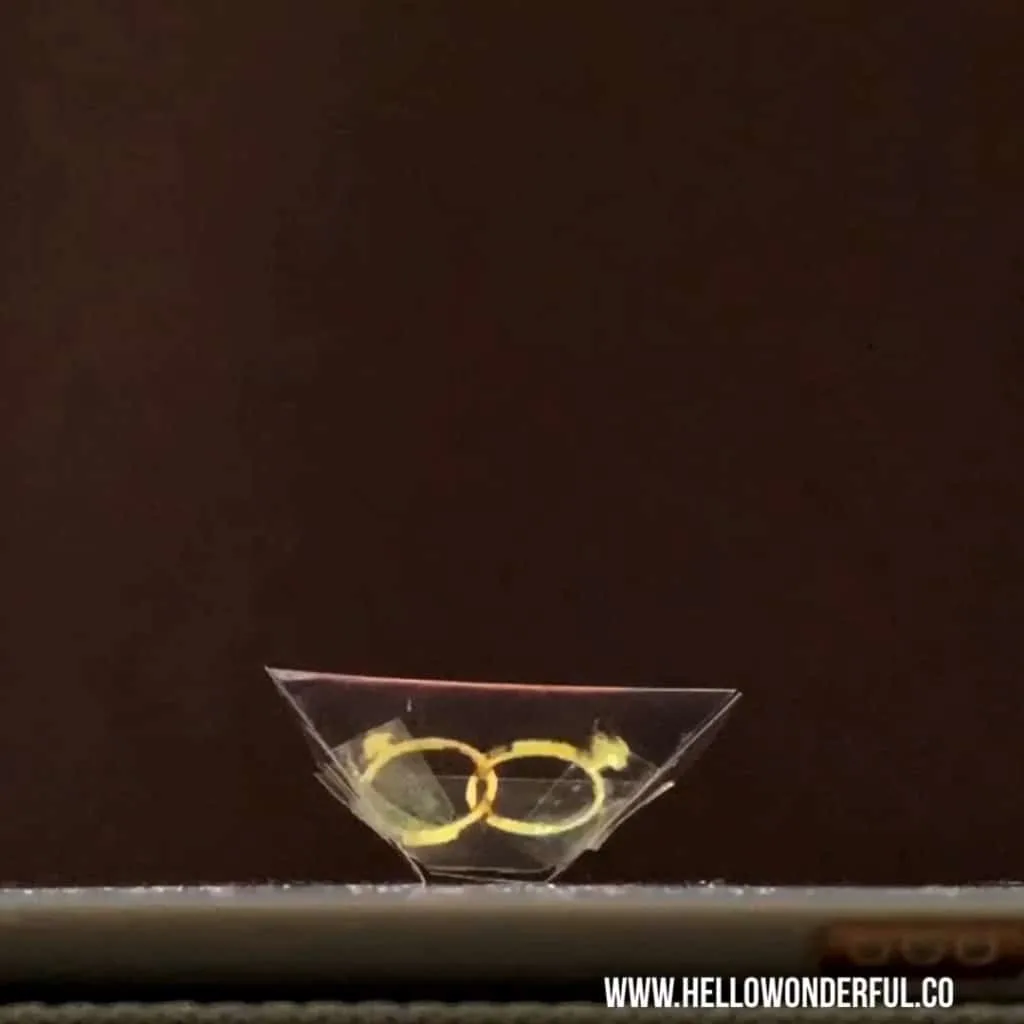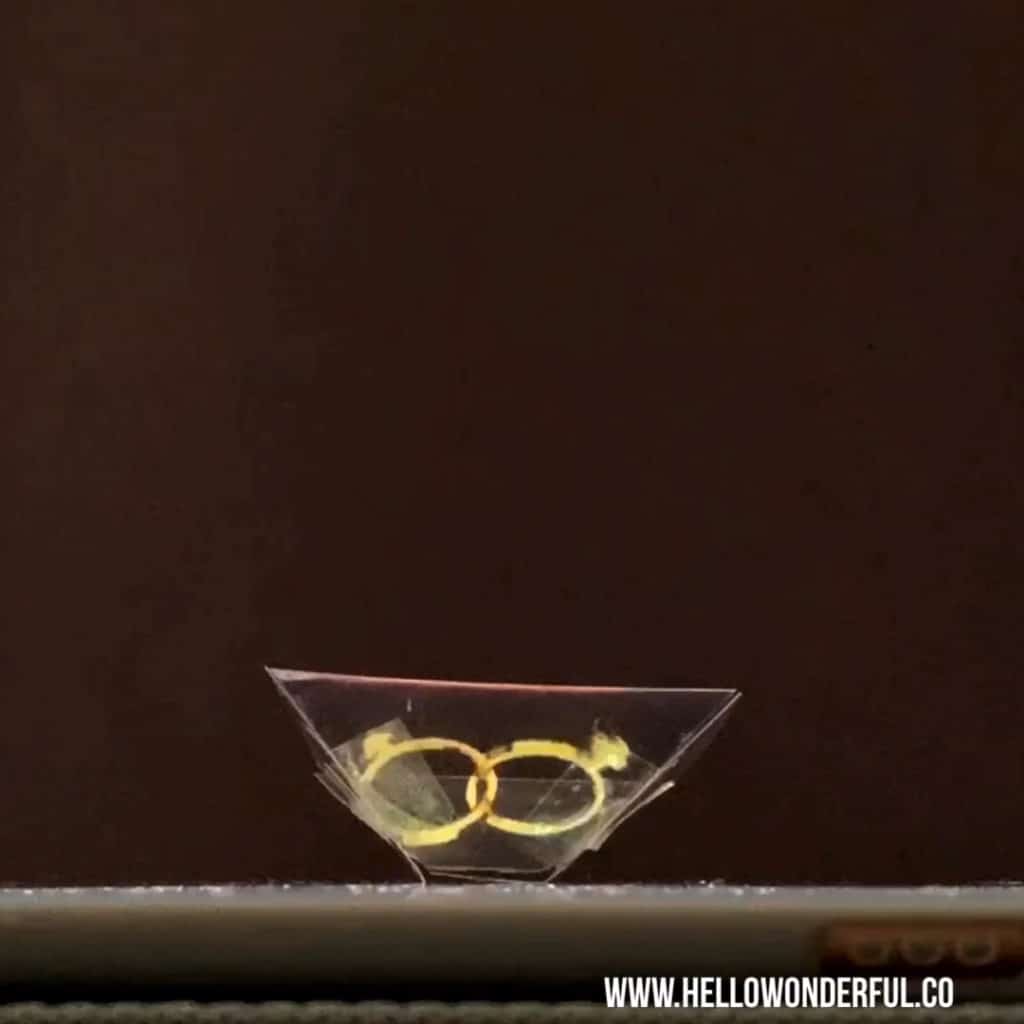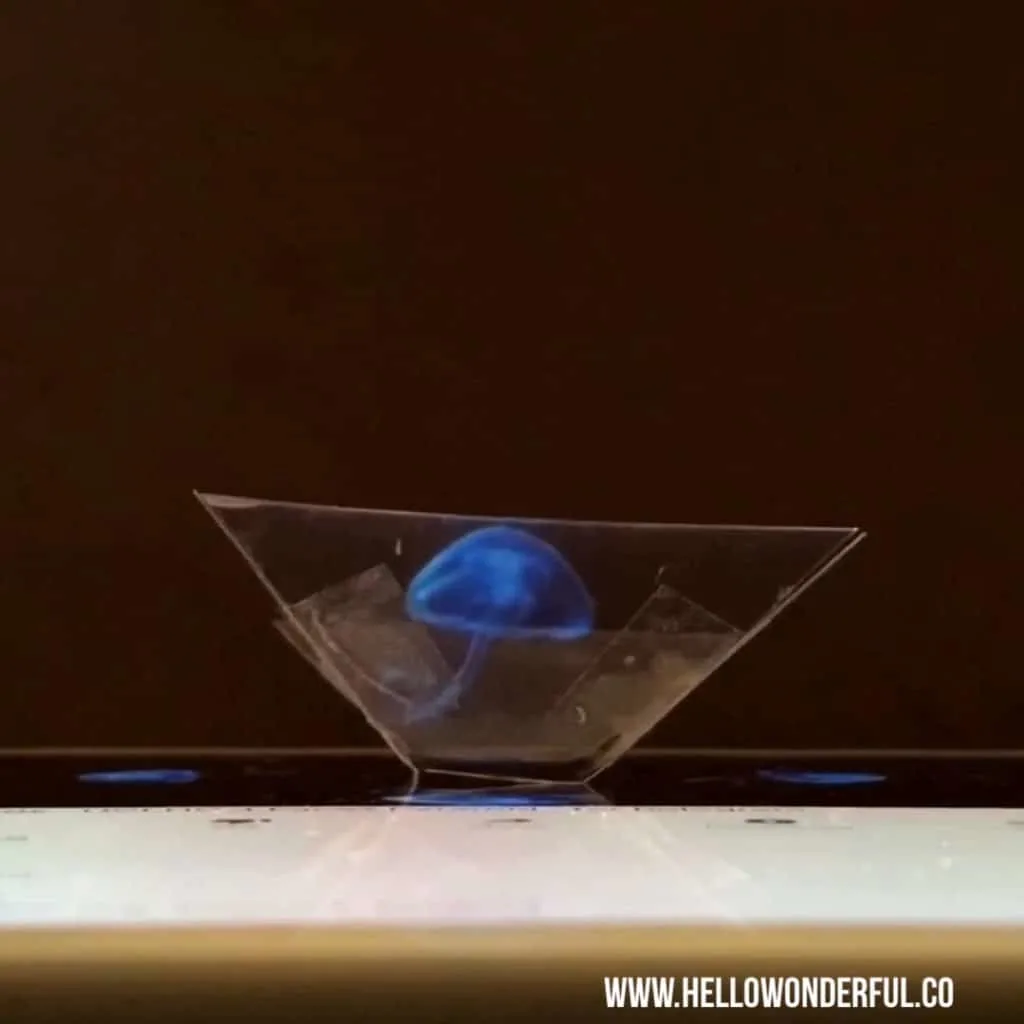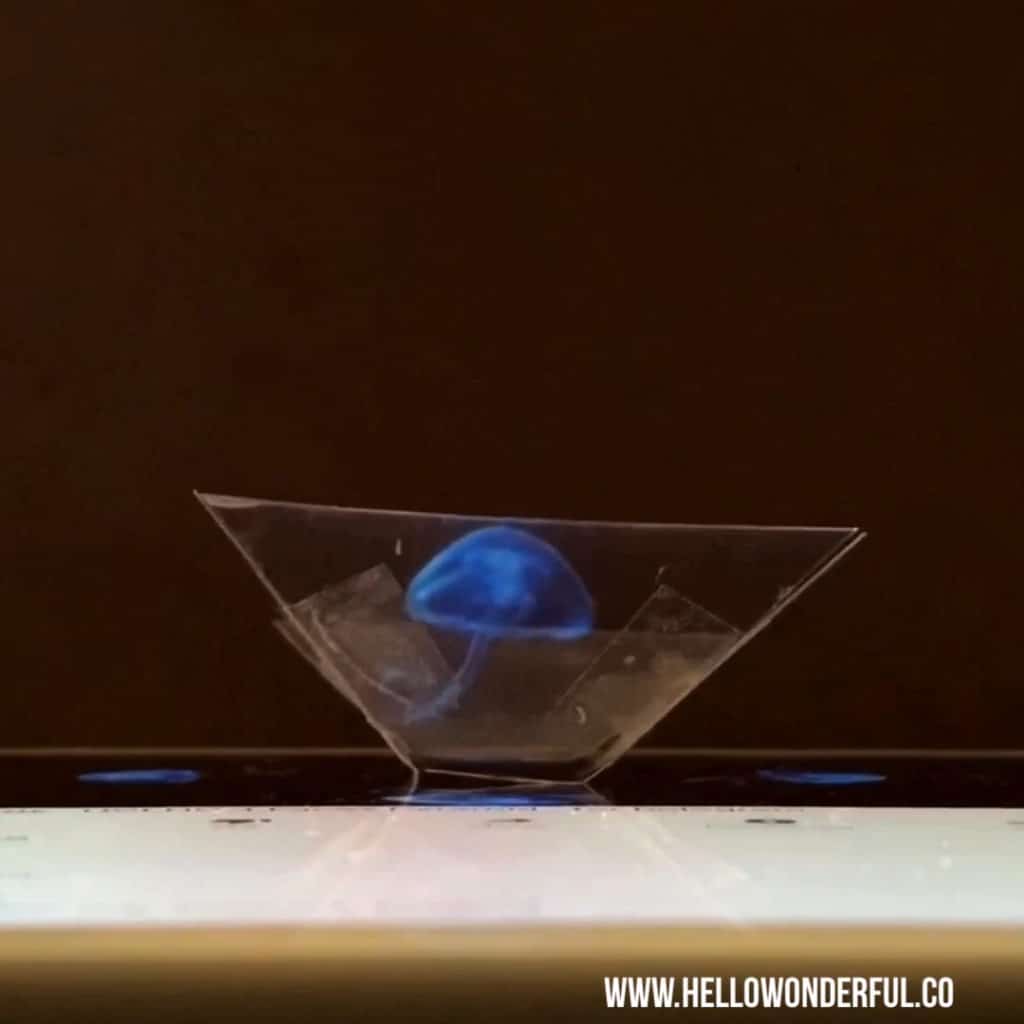 HOW TO MAKE A 3D HOLOGRAM – MATERIALS:
Clear plastic food cover
Clear tape (packing tape works well)
Scissors
Smartphone or tablet
Yield: 3D HOLOGRAM
HOW TO MAKE A 3D HOLOGRAM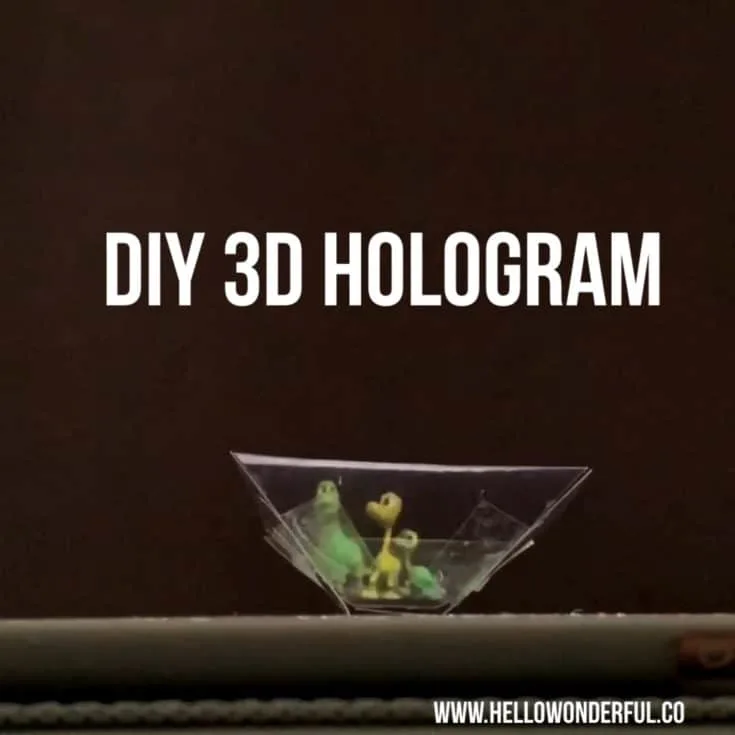 How to Make a 3D Hologram
Materials
Clear plastic food cover
Scissors
Clear Tape (packing tape works well)
Smartphone or Tablet
Instructions
Print template, cut out and use to trace 4 pieces from your plastic food cover. Cut out.
Tape the 4 sides together.
Open your smartphone and tablet to YouTube and search "hologram videos" we like this one and this one.
Dim the lights. place your hologram device wide side up in the center of the video. Watch the 3D objects project and come to life!
Watch the step by step video on this post to see how to make it.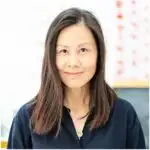 Agnes Hsu is a mom of three and has been inspiring parents and kids to get creative with easy activities and family friendly recipes for over 10 years. She shares her love for creative play and kids food to her 2MM+ followers online. Agnes' commitment to playful learning and kindness has not only raised funds for charity but also earned features in prestigious nationwide publications.