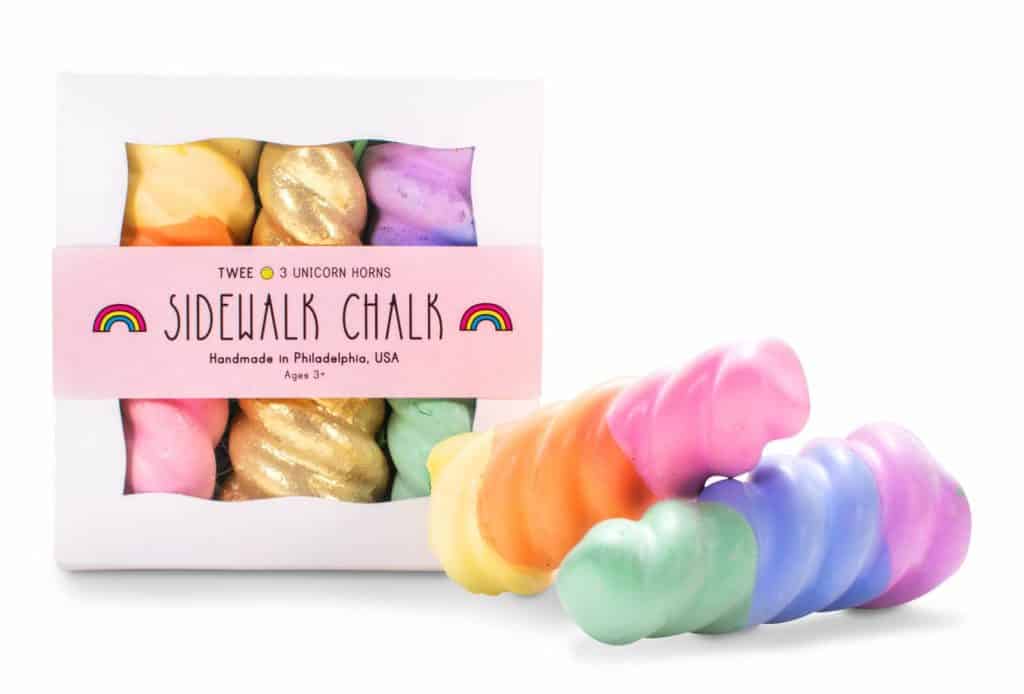 Image credit: Twee Made
Summer is almost here! That means warm weather, and lots of time to play outside in the sun. Whenever we can combine artwork and sunshine, my kids are happy.
Unicorn sidewalk chalk by Twee Made is the perfect, magical art supply for your kids to create incredible designs that will last until the next rain shower. Plus who doesn't love cute unicorns?
Inspired by the one horned mystical creature, the unicorn horn chalk set comes with three chalk horns for your kids to use to create magical drawings. One horn has cool, light colors (green, blue, purple). Another horn has warm tones (pink, orange, yellow).
Finally, my personal favorite is the gold-glitter coated horn (white chalk). Each unique piece of chalk gives your child a chance to express their artwork on a medium that families have been using for years.
Chalk art isn't just for kids either! Check out inspiration in your own city this summer. Chalk art festivals are becoming very popular. Showcase your own artistic talent on your driveway or neighborhood walks!
If you want to DIY your own, check out our sidewalk popsicle chalk that also pass for unicorn horns!
______________________________________________________________________________________________________
Disclosure: Some of the links in the post above are "affiliate links." This means if you click on the link and purchase the item, we will receive a small affiliate commission. Regardless, we give our promise that we only recommend products or services we would use personally and believe will add values to our readers.