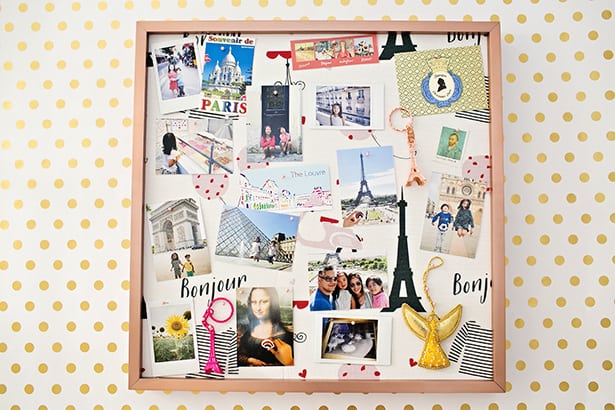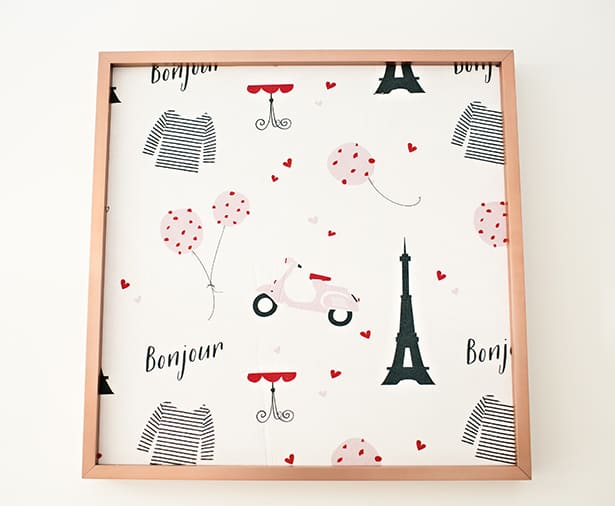 Thanks to Minted for sponsoring this post.
I grew up in Paris and have always wanted to take my kids to visit. This past summer we had the trip we've been waiting for and I was finally able to take them to visit all the old sites I remembered so well. Iconic, romantic places like the Eiffel Tower, Arc de Triomphe, and of course the amazing Louvre Museum. My daughter is 7 and she is at the age where she's curious about art, photography and travel. We haven't traveled far outside the country and given Paris had an extra special meaning to us, she was beyond excited to see where I grew up." To fuel her excitement I gave her an instant camera, French travel guide books for kids, and a kids passport to hold ticket stubs and receipts.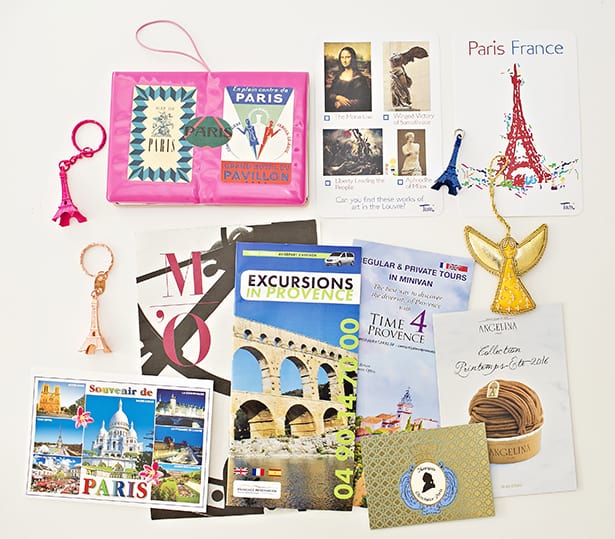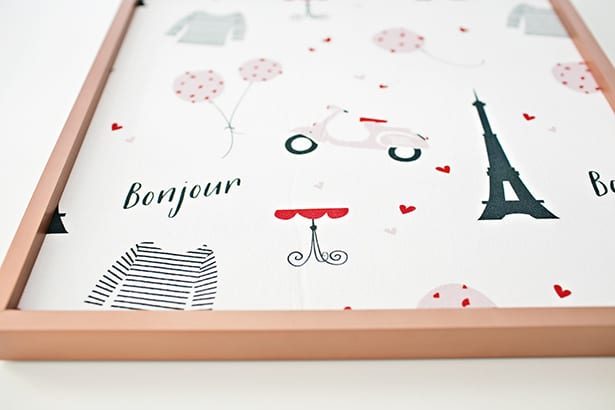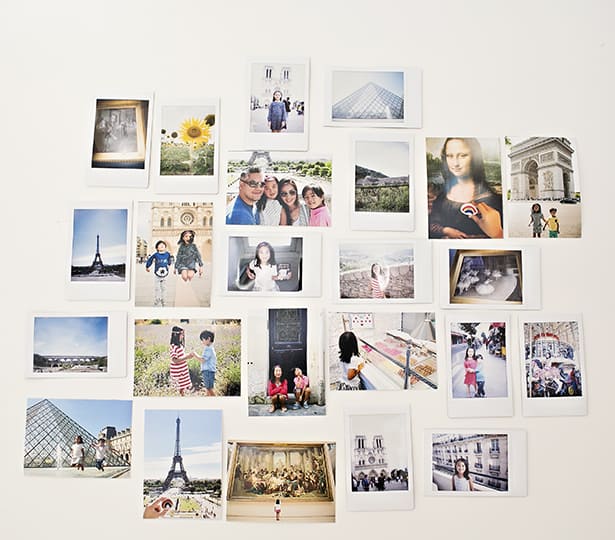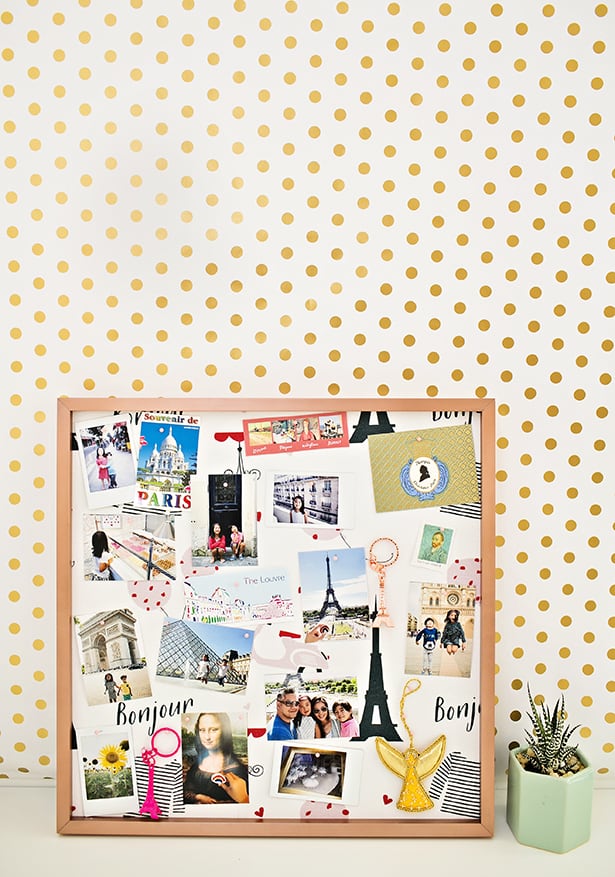 She collected cherished mementos during our Paris trip and had a fantastic time playing photographer with her instant camera. Once we returned, we gathered her travel mementos in a box and I promised her we'd do something special with them.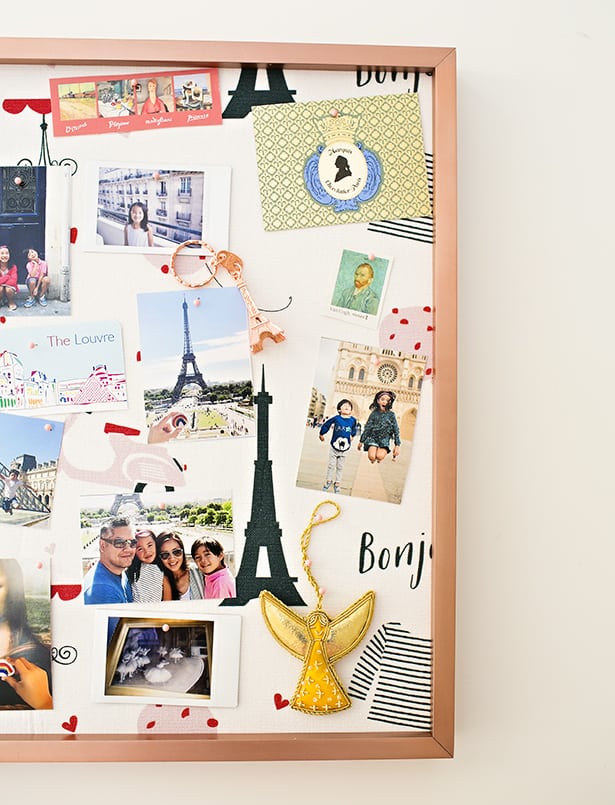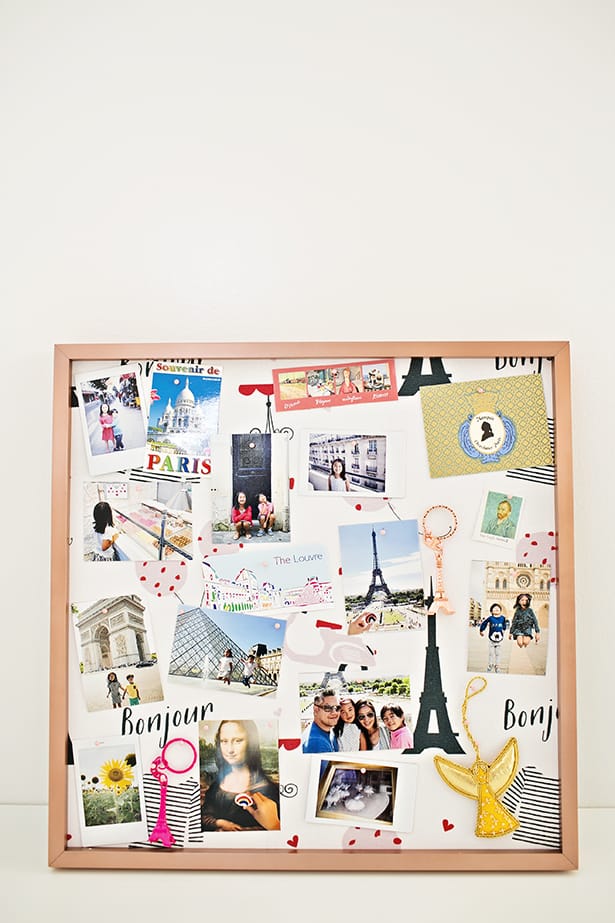 With the holidays coming up, I was thinking it'd be nice to surprise my daughter with a gift compiling her photos and keepsakes from Paris.
I decided on making her a pinboard from Minted and found the perfect one! The Oui Oui design with Bonjour Fabric from Kristie Kern was perfect. It's playful, pink (fit for a little girl) but also chic with a gorgeous copper metal frame.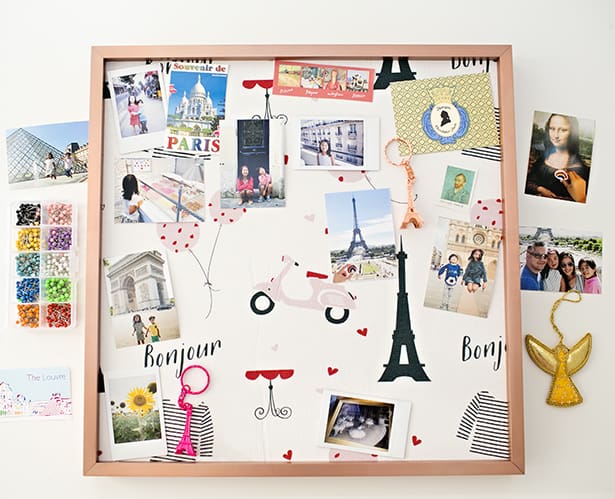 Of course not everyone will want a Paris theme, but if you're looking for the perfect pinboard for your memories, Minted's got 10 fabulous designs from modern, to bohemian, minimalist or classic elegant and more. You can even customize your own pinboard.
What's also cool is the many options for sizes which go from 5″ x 7″ to a large 40″ x 54″ pinboard. So whether you just have couple of photos or a trove of treasured mementos, chances are you will be able to show them off just fine.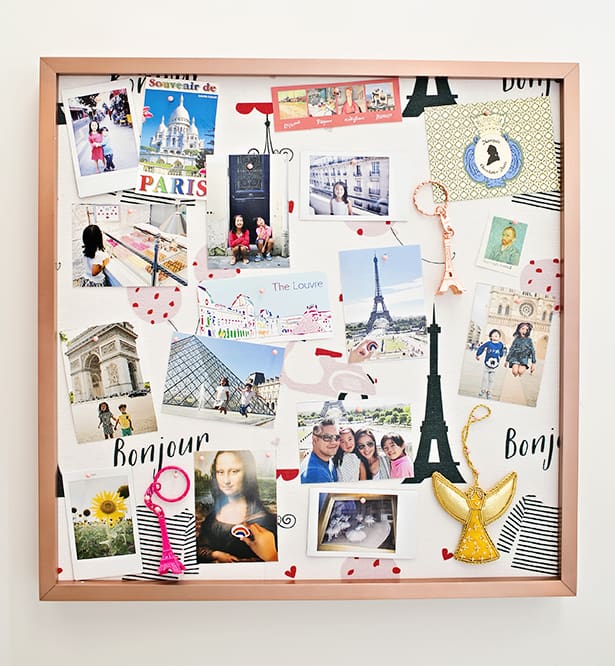 I chose a medium 16″ x 16″ pinboard in the Oui Oui design to show off all my daughter's Paris keepsakes and instant photos. I also had some of my camera photos printed in wallet size to surprise her.
In hindsight, I should have gotten a bigger pinboard as I realized she collected quite a few things!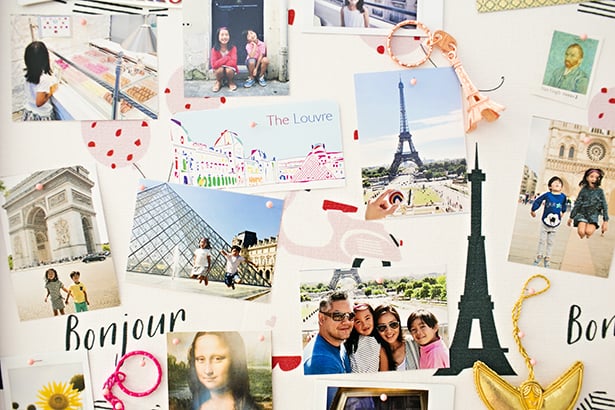 But I was able to fit what I knew would be her favorite memories. Such as family photo in front of the Eiffel Tower, her favorite Louvre painting, one of her and her little brother of course, her favorite key chains, and a special ornament we got at Notre Dame.
Putting the pinboard together was a breeze, it was choosing the photos and mementos that was the hard part! All you need are pins and you're good to go. The fabric pinboard is a showpiece already so you don't have to do much other than add your favorite memories!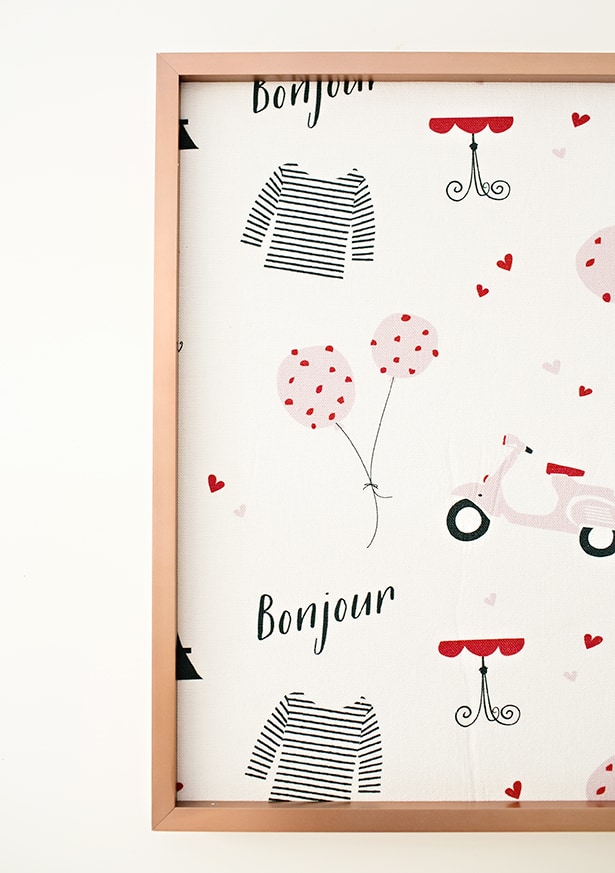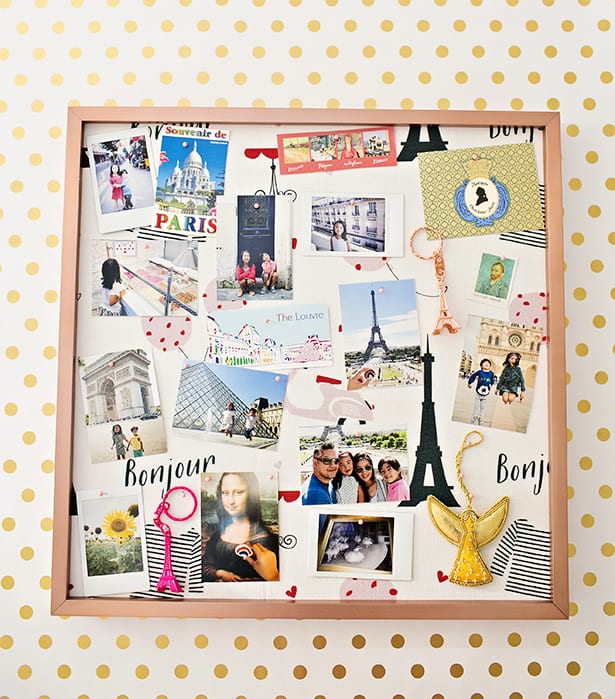 I can't wait to surprise my daughter on Christmas! These personalized pinboards would make wonderful gifts to show off a special memory, family trip or celebration.
Have you ever created a pinboard?
Check out Minted's full line of gorgeous pinboard designs or customize your own!
______________________________________________________________________________________________________

Disclosure: Some of the links in the post above are "affiliate links." This means if you click on the link and purchase the item, we will receive a small affiliate commission. Regardless, we give our promise that we only recommend products or services we would use personally and believe will add values to our readers.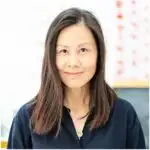 Agnes Hsu is a mom of three and has been inspiring parents and kids to get creative with easy activities and family friendly recipes for over 10 years. She shares her love for creative play and kids food to her 2MM+ followers online. Agnes' commitment to playful learning and kindness has not only raised funds for charity but also earned features in prestigious nationwide publications.