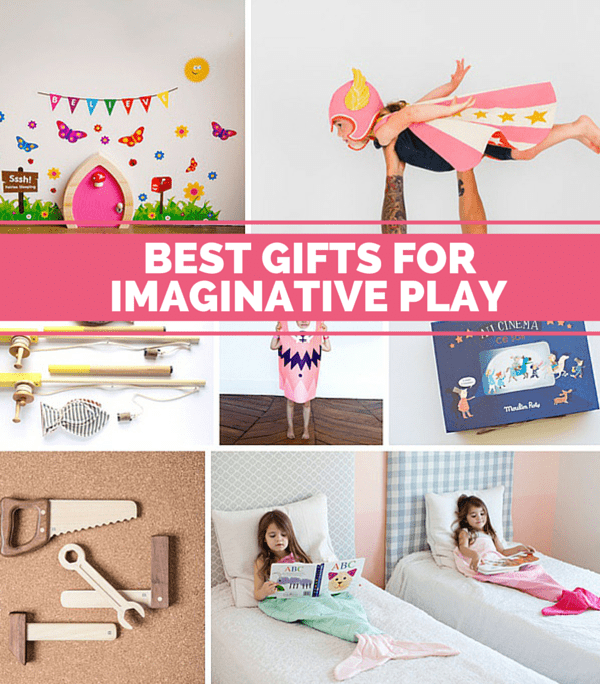 We search for cool, unique, creative toys that spark imagination and learning all year long to share with you. So for for the holidays, we'll be putting together some of our best featured ones (along with some new ones too) in handy holiday gift guides to help you choose the best, engaging gifts for your kids. Here are our top picks in 2015 for the best gifts for imaginative play.

(Note: In many cases, I've linked back to our original write-up for more details, but in some cases, have provided an updated link in the description to reflect the latest changes since we've last written about the product.)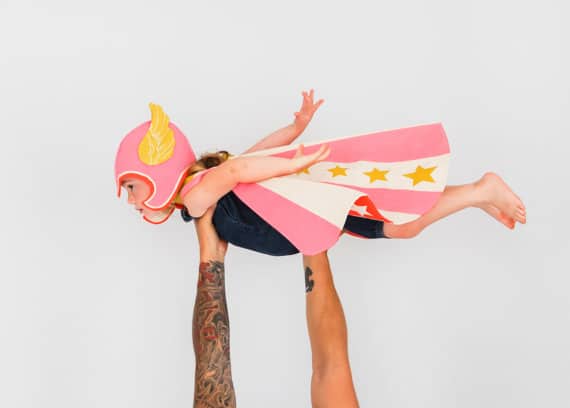 Handmade Superhero Costumes
Etsy shop Lovelane has become well-known for their modern take on superhero costumes including ones emblazoned with bright stripes and tigers. You can find a select couple on Land of Nod that are still available for holiday shipping.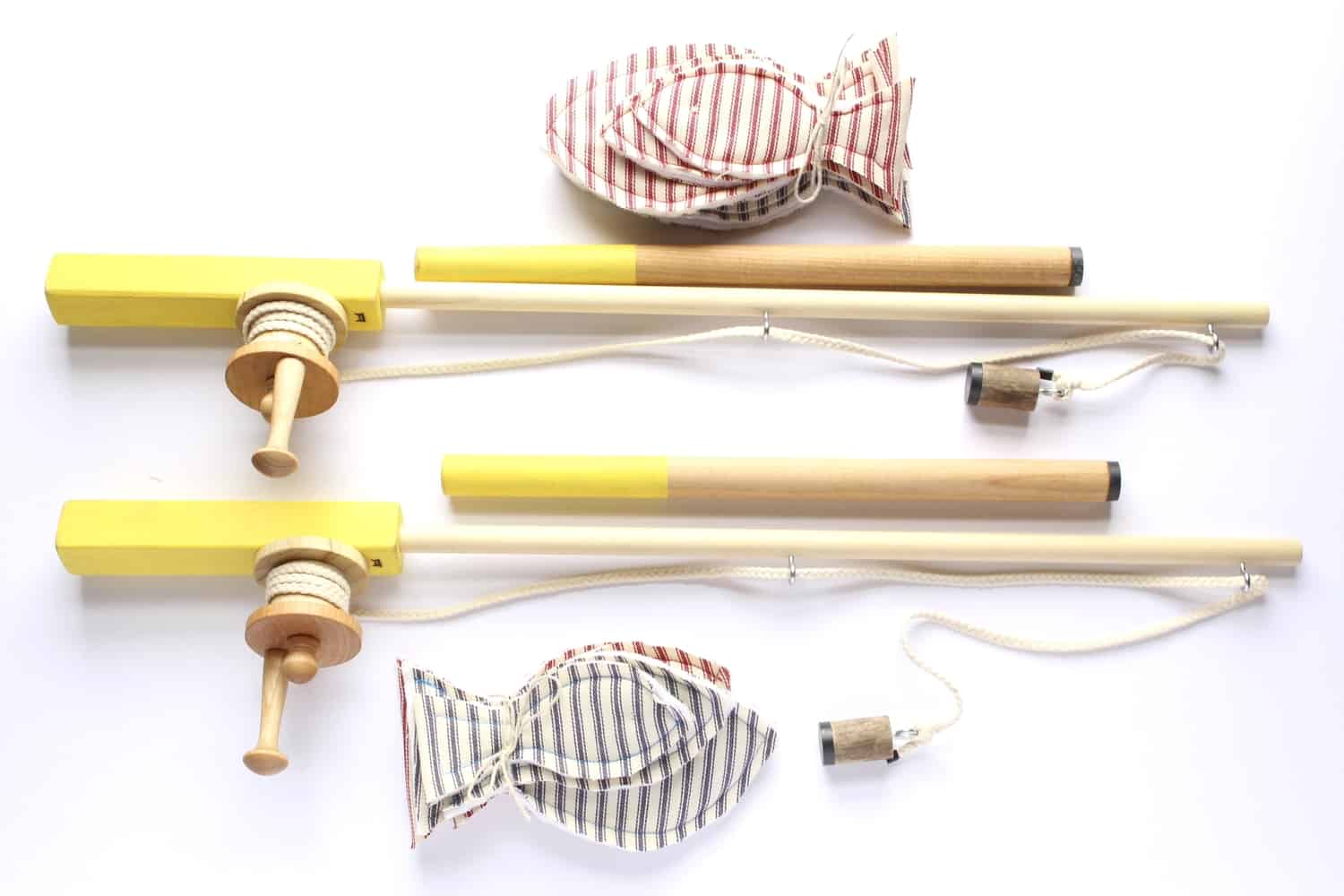 Magnetic Wooden Fishing Rod
We recently featured Little Miss Workbench's adorable handcrafted wooden toys and love this magnetic fishing rod that comes with 6 cotton fabric fish. I'm gifting my son this for Christmas and know he will love pulling the little fish up.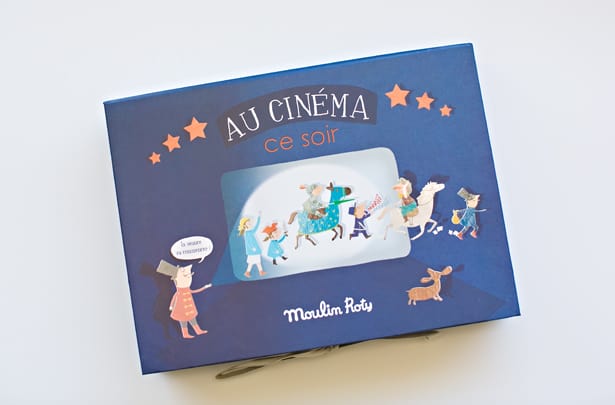 Moulin Roty Cinema Box
Our kids love this imaginative cinema box which comes with everything you need to set up movie night right in the comfort of your own bed. This portable theater kit comes with ticket stubs, a notepad to record movie showings/times, and a unique flashlight that shines 5 whimsically illustrated movies.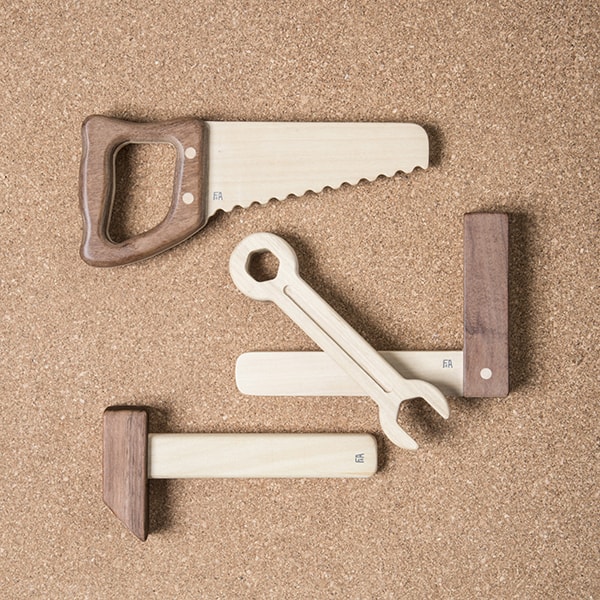 Wooden Toy Tool Set
These gorgeous wooden toys from Fanny & Alexander are created from sustainable Argentine wood, made by local woods crafters. These are durable toys that evoke childhood memories, meant to be passed down and enjoyed by the whole family.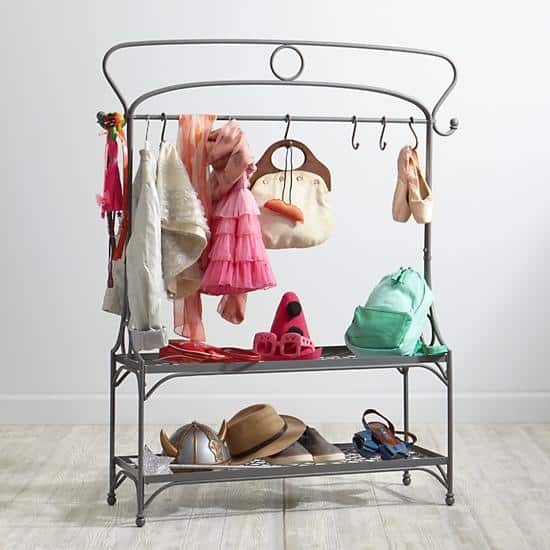 Dress Up Wardrobe Rack
Children who love to play dress up need a special place to lay their costumes right? This awesome wardrobe rack from Land of Nod shows off their favorites and makes it easy to pull out and grab the right costume when pretend play strikes.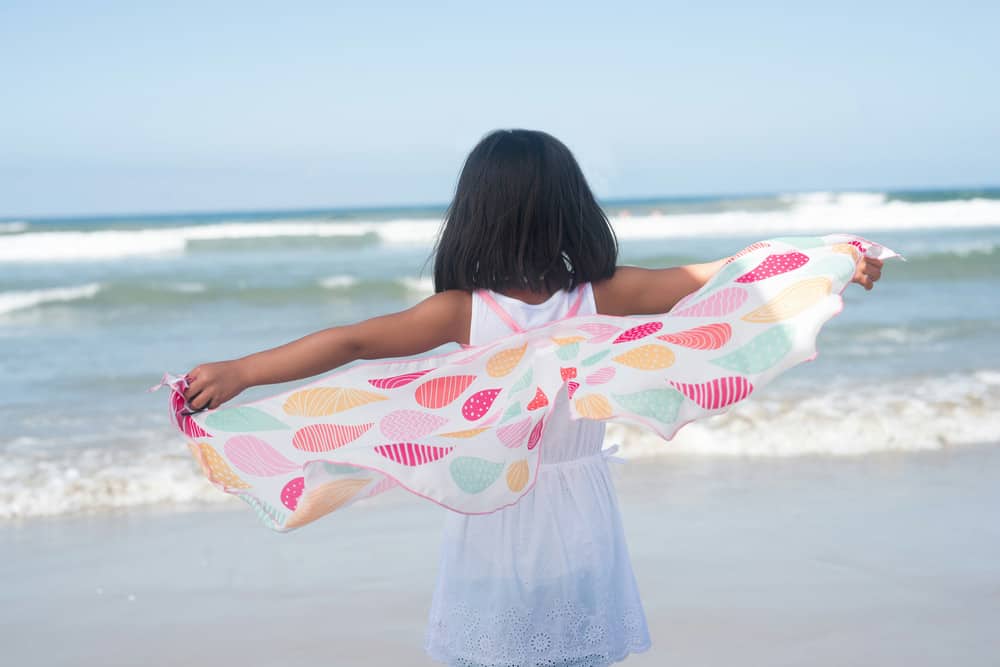 The Wonderie Wings
Soaring high shouldn't be restricted to special occasions. The Wonderie's soft and feathery fabric wings are meant for everyday play and wear.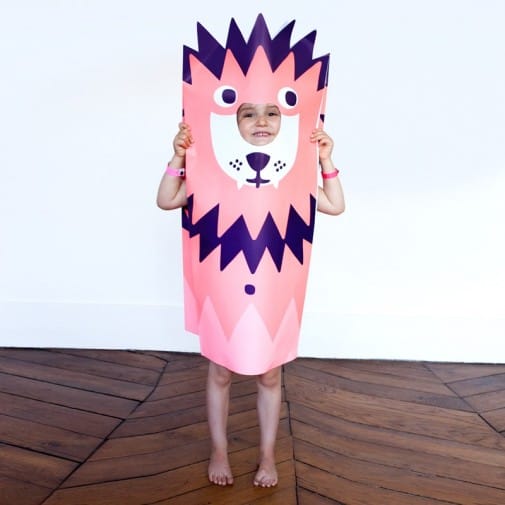 Lion Paper Costume
These adorable paper costumes are easy, fun and creative to put on a show at the spur of the moment. They come in two color design – blue/black or purple/coral.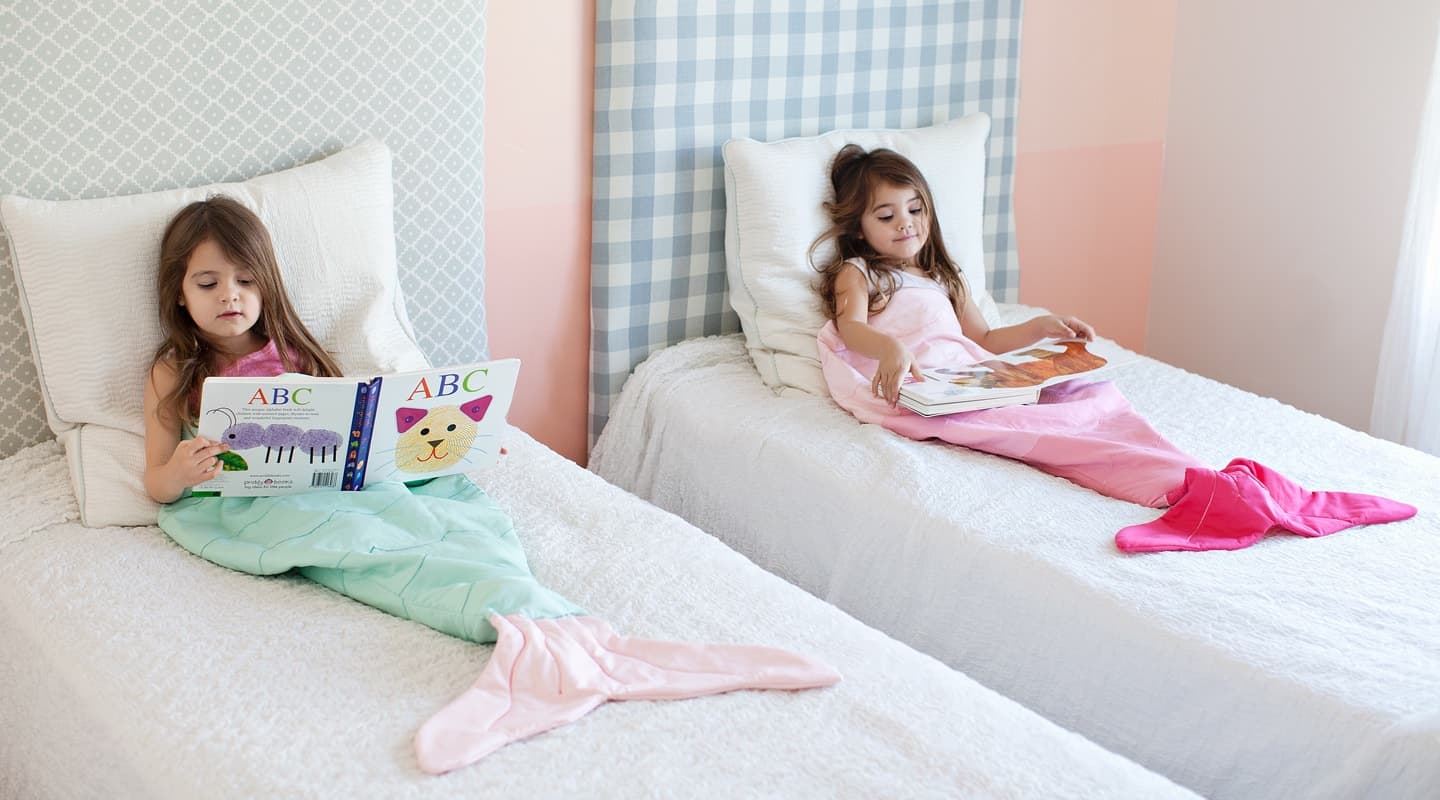 Mermaid Blankets
These whimsical blankets add a magical and cozy experience for kids to transform themselves into a mermaid from the comfort of their own bed or couch. I'm gifting one to my daughter this year and wish they came in my size!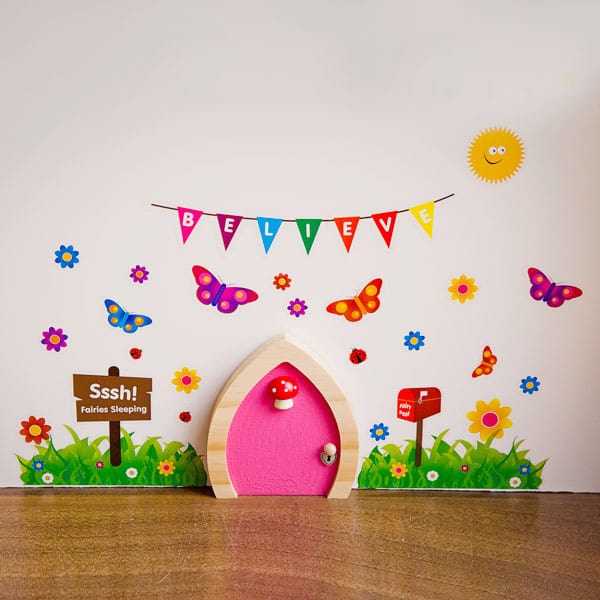 Wooden Fairy Door
Who goes through that door? Kids will wonder in awe with these magical wooden fairy doors that set up easily to inspire imagination on a whim.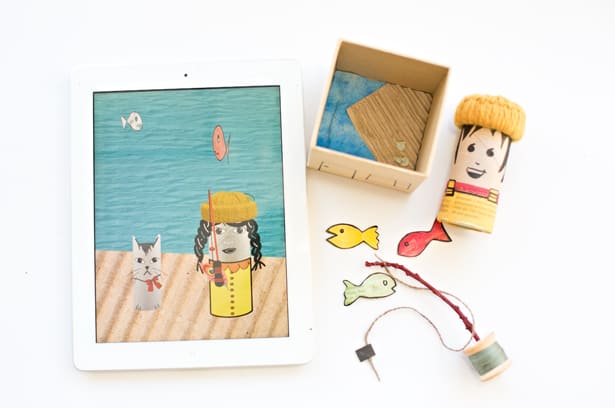 Coocoolo Paper Tube App
Combine digital + physical play with this fun app from Coocoolo that lets kids create their own paper tube characters and take them on fun adventures. As a bonus, you can visit their site for the DIY to make your own.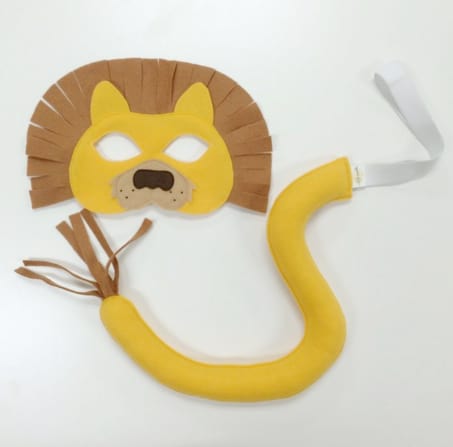 Felt Masks and Costumes
The handmade felt costumes and masks from Opposite of Far are some of the most creative and whimsical we've ever seen. Take a peek and get swept into a magical make-believe world of woodland creatures, winged creatures, unicorns, dragons and more.
What are your favorite imaginative toys for kids? Check out more fun holiday ideas here!