We had so much fun with our transportation vehicles fingerprint art that we came up with a Christmas themed one. Regardless of if you celebrate this holiday, this cute fingerprint art is a great way for little ones to try out a winter art project.
Download the free printable fingerprint guide HERE and get started!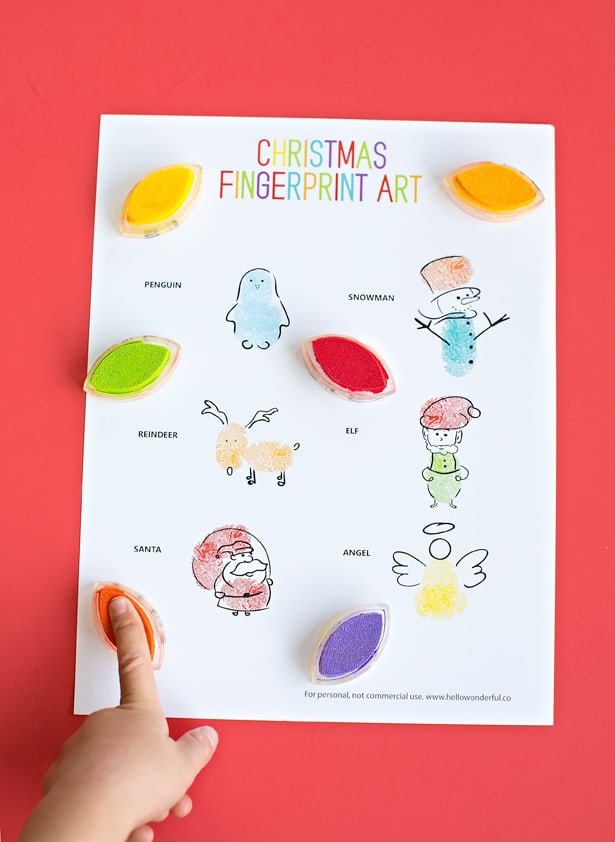 You'll need blank paper, black pens or markers, ink stamps, and the printable.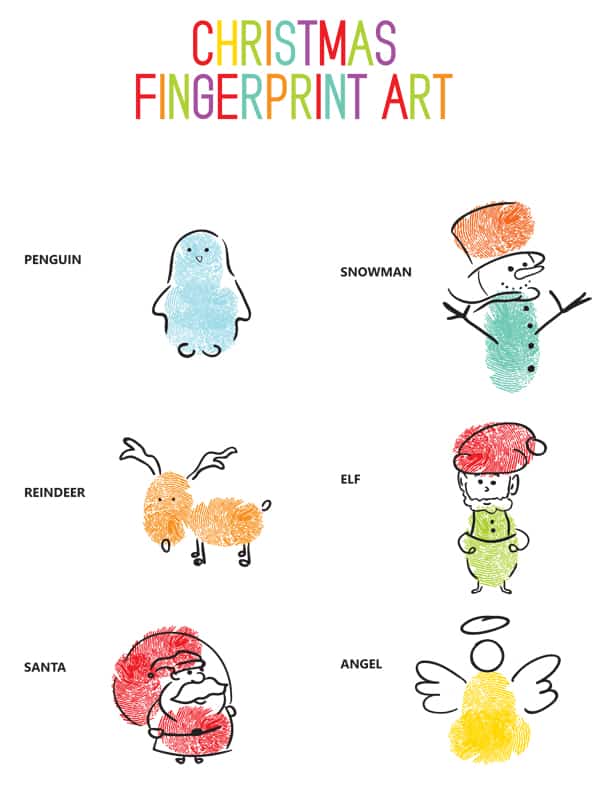 Simply have kids stamp their fingerprints following the guide. Help them fill in the black outlines to create the cute winter characters.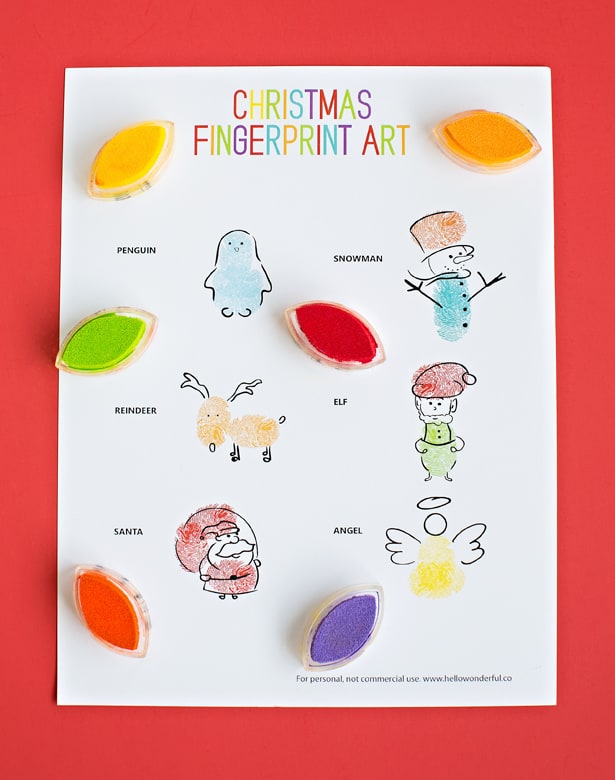 Do you enjoy fingerprint art with your kids? Check out more adorable holiday ideas!