We search for cool, unique, creative toys that spark imagination and learning all year long to share with you. So for for the holidays, we'll be putting together some of our best featured ones (along with some new ones too) in handy holiday gift guides to help you choose the best, engaging gifts for your kids. Here are our top picks in 2014 for the best DIY Craft Kits.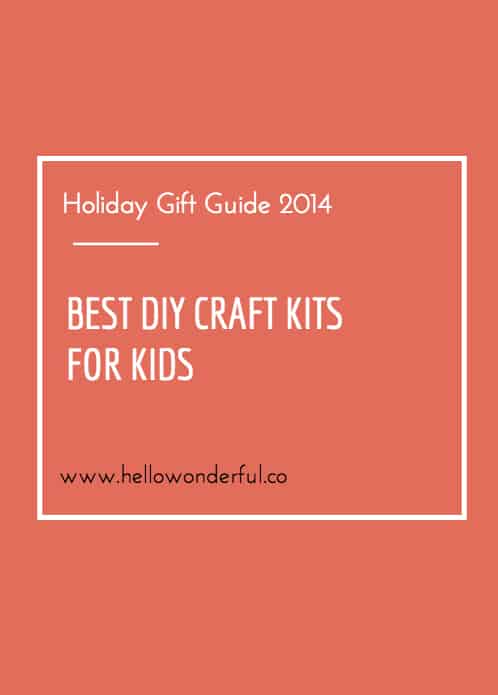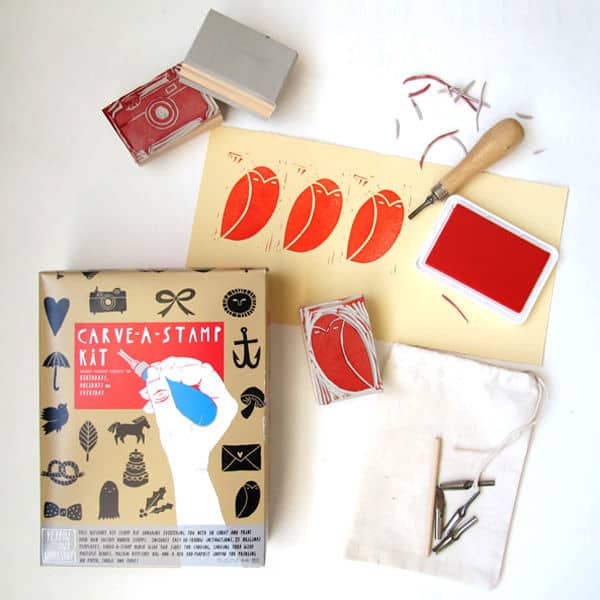 Stamp Kit from Yellow Owl Workshop ($30)
This stamp kit includes all the tools you need plus 25 templates to create your own stamps. Kids will have fun putting these on handmade cards, favors, gift wrap or tote bags.

Wooden Peg Doll Kit from Goose Grease Undone ($28)
Make your own miniature doll family with this adorable peg doll kit which comes with wooden dolls, paints and brushes to personalize the look.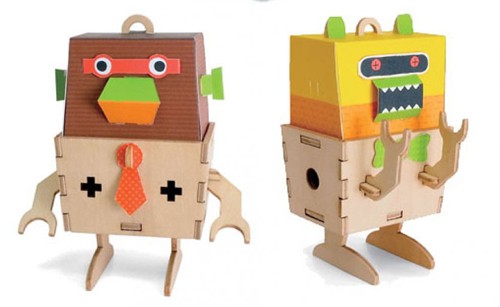 PLAY-DECO Wood and Paper Craft Kits (from $7.95)
These quirky wood and paper kits in all sorts of fun characters make great stocking stuffers. Perforated sheets make it easy to pop the pieces out without scissors or glue.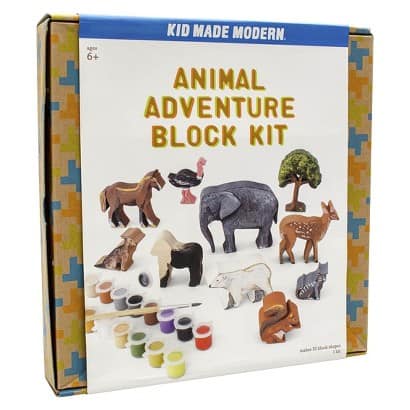 Kid Made Modern Craft Kits (from $12.99)
Made exclusively for Target, these creative kits have the same modern design aesthetics as the book they're based on by Todd Oldham, and are affordably priced.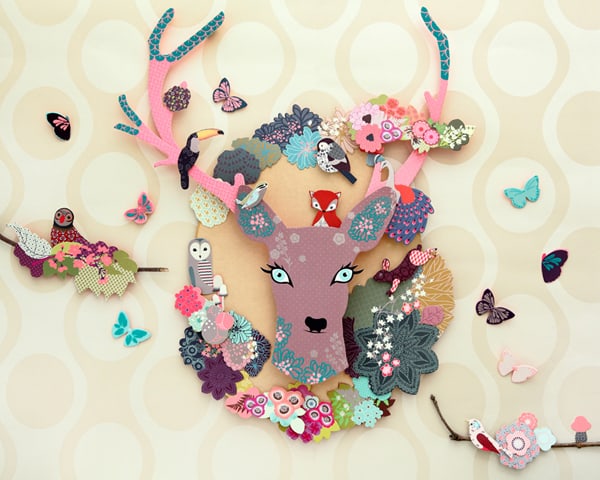 Artistic Craft Kits from Mon Petit Art (from 10 Euros)
A fantastic collection of artistic and imaginative paper crafts can be found from Mon Petit Art that let you build anything from wall art, to cities, and gardens.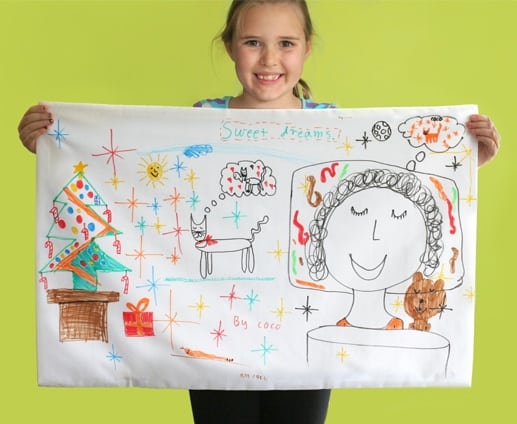 Draw Your Dreams Kit from Blank Goods ($30)
Blank Goods offers a large array of fun party and decorating kits, but I especially love their Draw Your Dream kit which includes pillowcase and markers for kids to express themselves.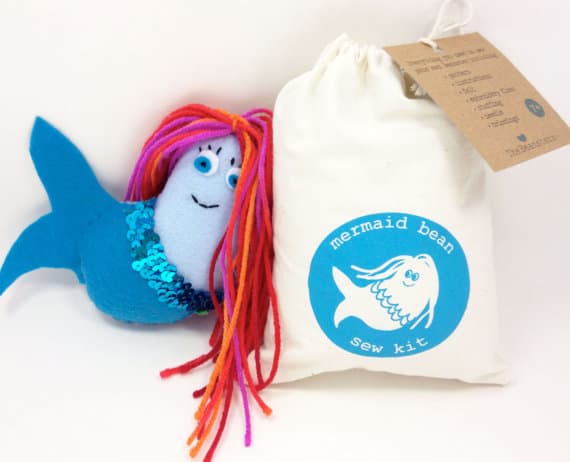 Mermaid Sewing Kit from Jessica's Loft ($10)
This cute sewing kit is perfect for the beginner seamstress and is affordably priced as a small gift or stocking stuffer.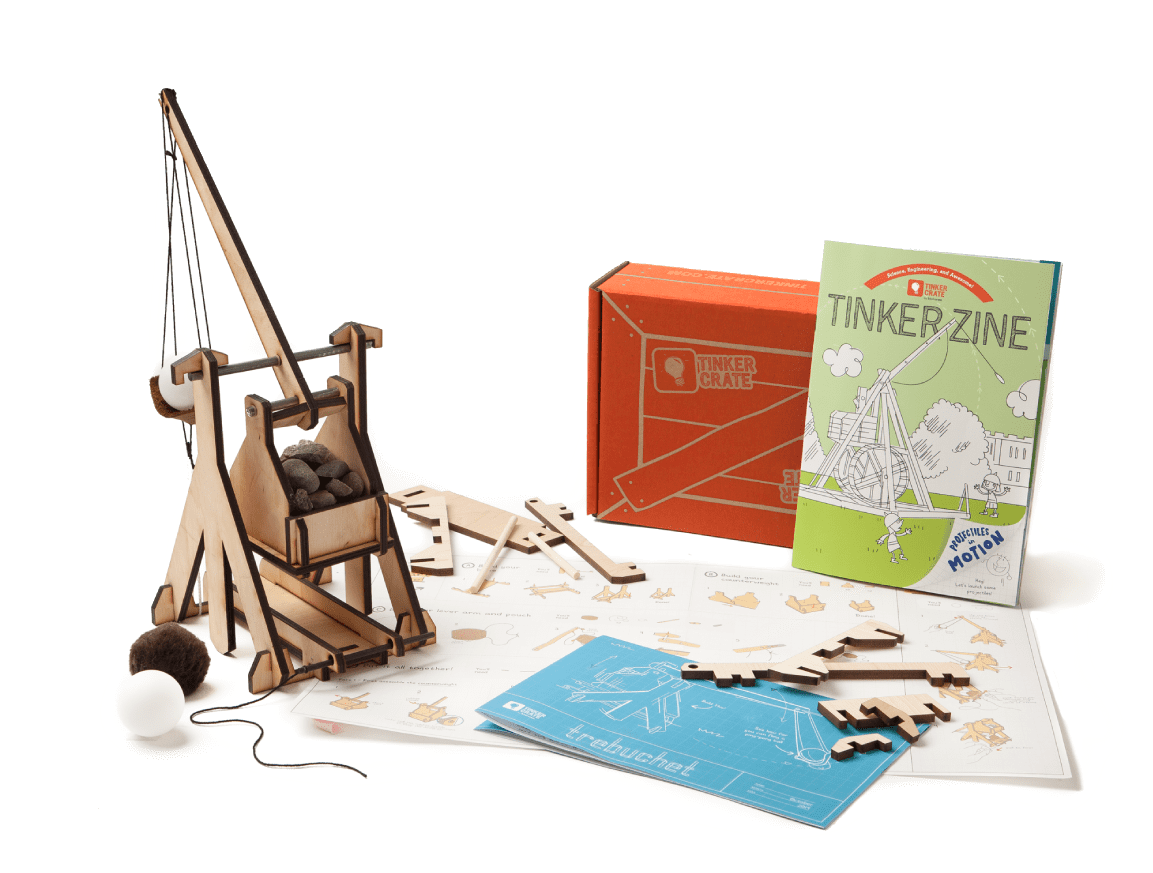 Tinker Crate (from $60 for 3 months subscription)
You're probably familiar with Kiwi Crate's craft kits for kids which come as a monthly subscription box. They've recently launched Tinker Crate which is focused on kids building and experimenting while learning all about engineering and technology. This is a great gift for the little tinkerer.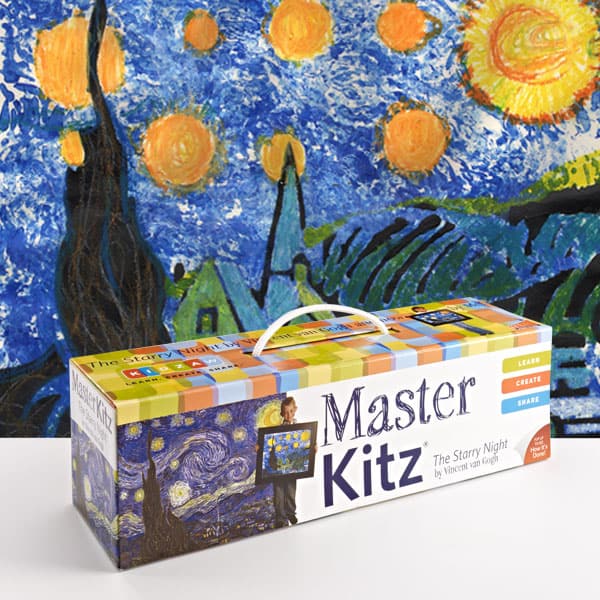 Kidzaw Art Kits ($29.99)
Perfect for little artists, engage them in practicing the art of masters such as Van Gogh, Klee, Monet and Matisse among others. Each set includes everything needed to replicates a masterpiece such as paints, papers, stencils, rollers, sticker sheets and learning materials about the artist.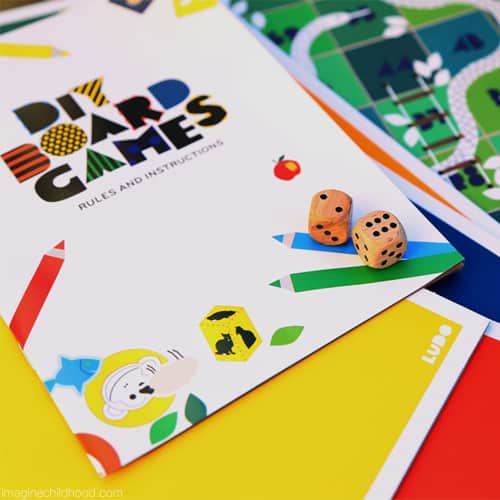 DIY Board Game from Imagine Childhood ($29.95)
If your child is just staring to get into playing board games, he or she will love creating their own with stickers, coloring pieces and wooden dice to get started.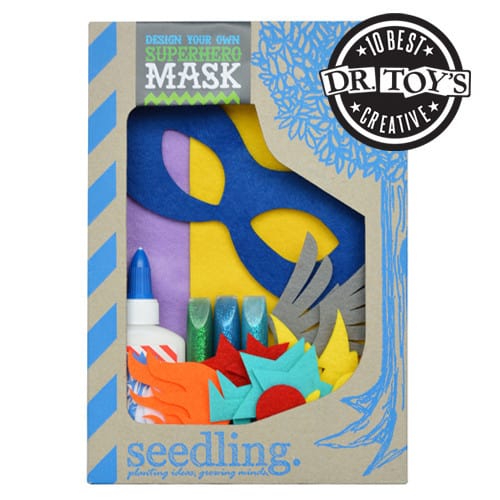 Seedling Craft Kits (from $23.99)
The ultimate craft kits, Seedling offers virtually any type of DIY project for both boys and girls ranging from making your own superhero masks, to dolls, bags, jewelry and more. I like how you can sort by age and category to narrow down just what your child may like.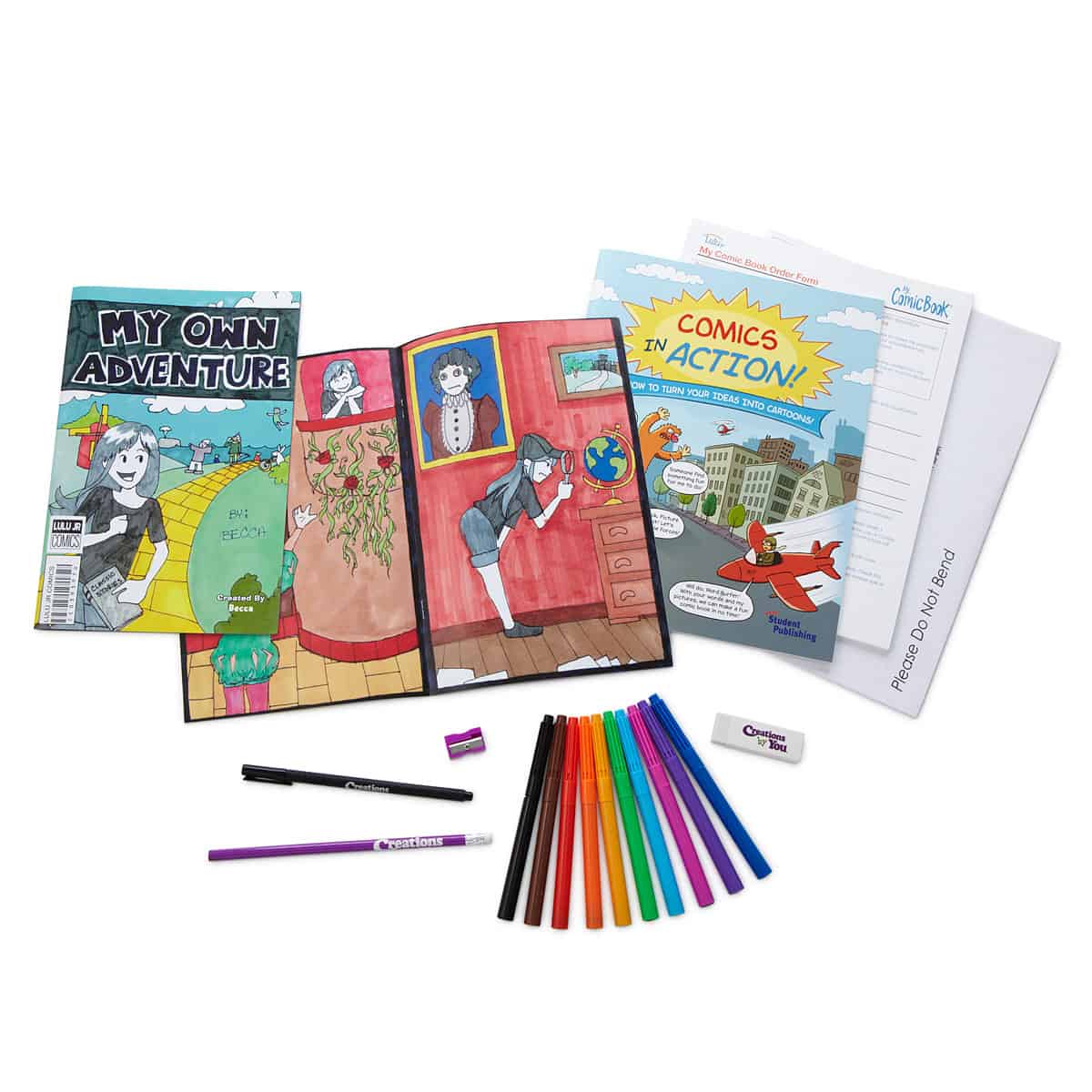 Comic Book Kit from Uncommon Goods ($30)
For the avid reader and artist, this unique kit lets you fill pages with your adventures. Once finished, send the pages out and you'll receive a professionally bound comic book back with your own drawings, featuring an "About the Author" page.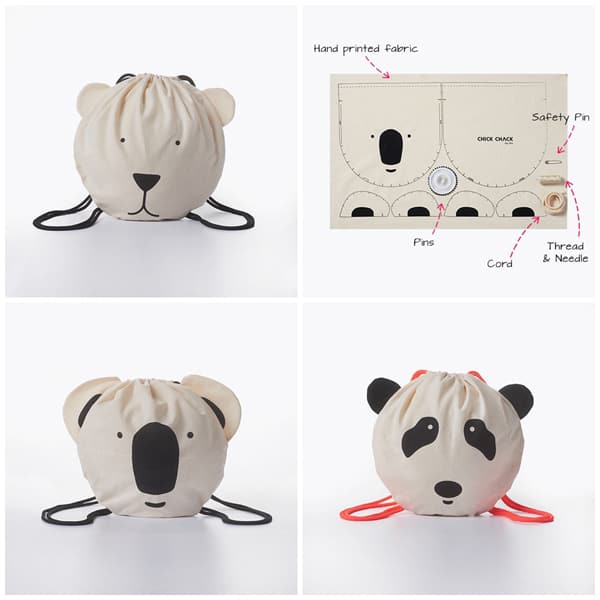 Drawstring Bag from Chick Chack ($18)
Everything you need is included here to make an adorable drawstring bag in the likeness of a cuddly koala, bear or panda design. They come out with a new design every other month so you can check back to see what other DIY kits are being offered.
What are some of your favorite craft kits for kids? For more holiday gift ideas, make sure to follow along our holiday section!