Here's a cute, easy and healthy Halloween treat that balances out all the candy your kids will likely ingest this October.
Dress these little guys up as funny monsters or leave them plain without any sprinkles for a healthy frozen treat and snack!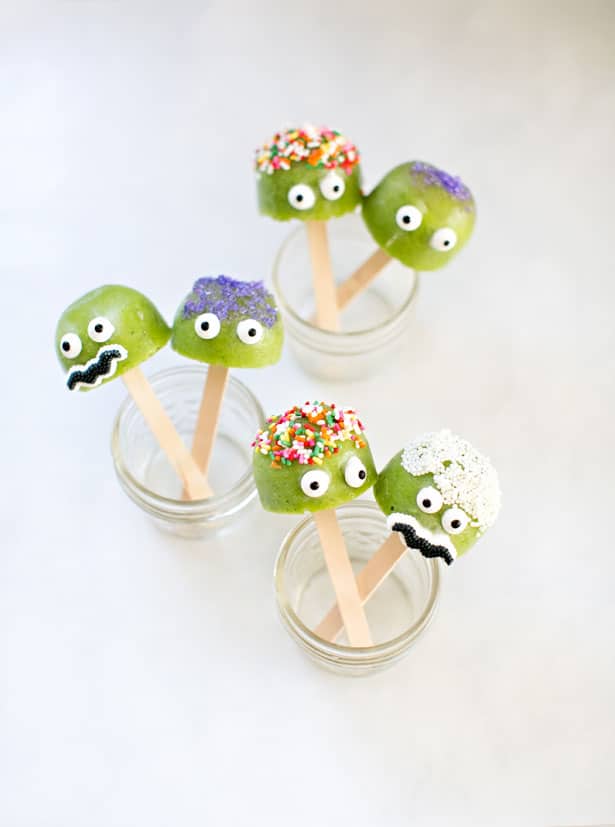 Green Smoothie Monster Popsicles – Ingredients:
(makes 6 popsicles in 2 ounce molds)
– 1 cup packed baby spinach
– 1 cup frozen pineapple
– 1/2 cup orange juice
– popsicle sticks
– mold (baby food molds work great like these)
Optional (if decorating)
– candy mustache
– assorted sprinkles
– icing gel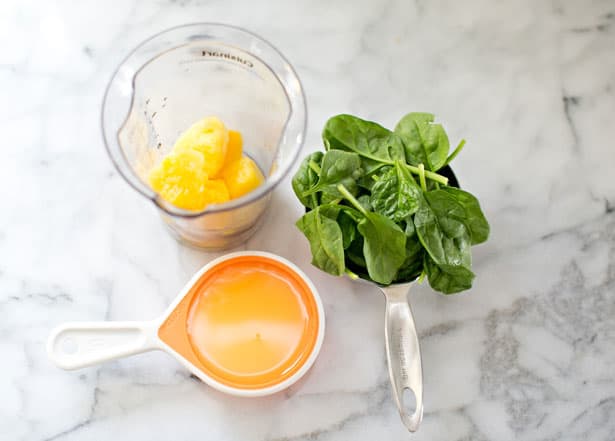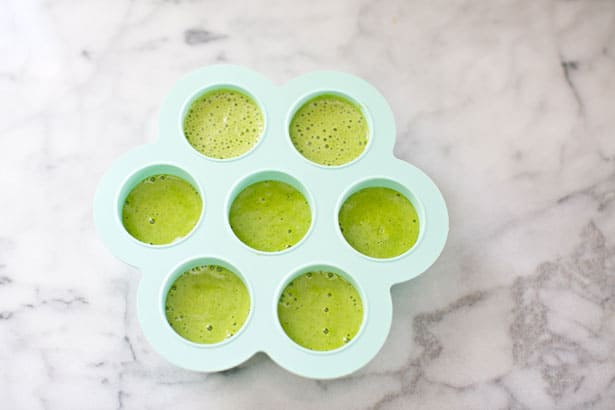 Steps:
1. Blend the orange juice, spinach and frozen pineapple in a blender or immersion blender. Pour into the molds and place in the freezer. After 10 minutes, insert the popsicle sticks so they stand upright. Freeze for at least 2-3 hours or until completely frozen.
2. Pop them out and add sprinkles on top for "hair" and pipe on some icing gel to attach googly eyes.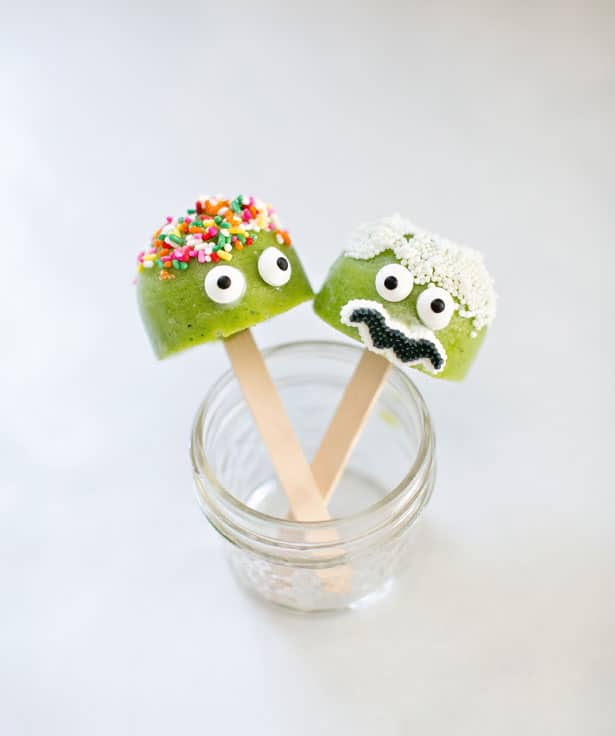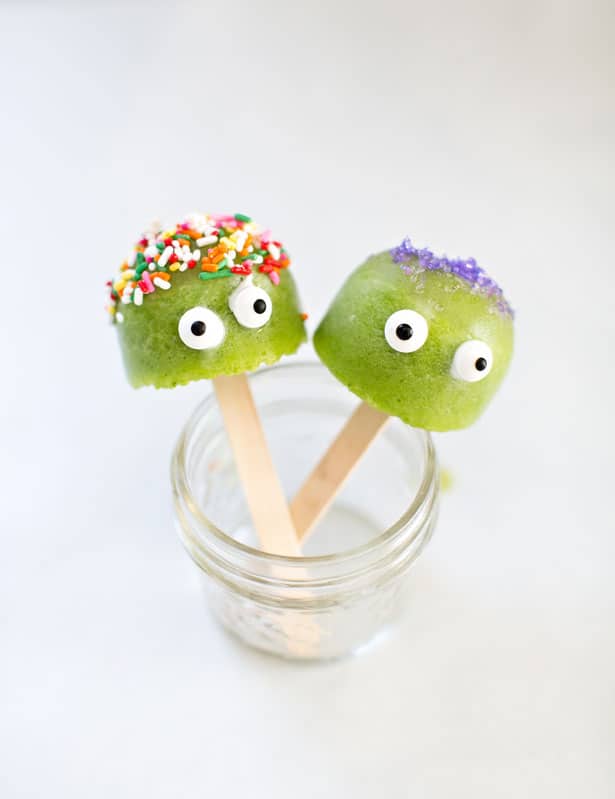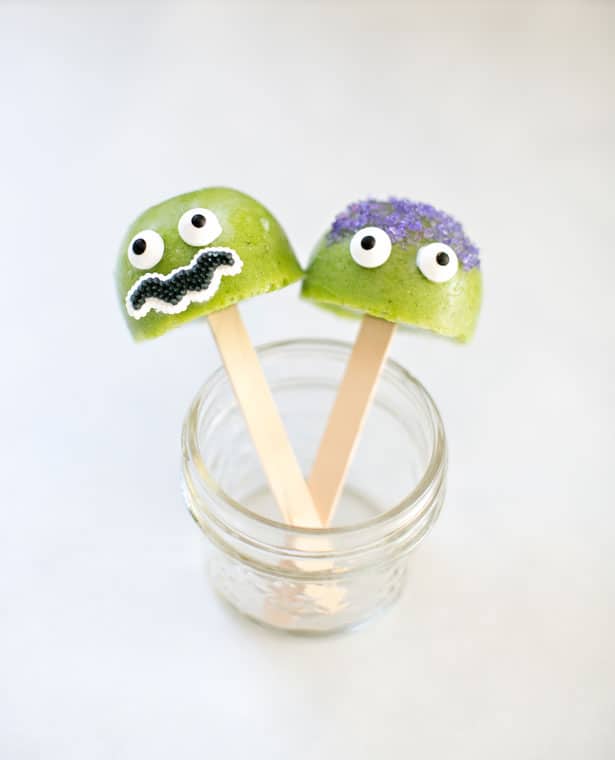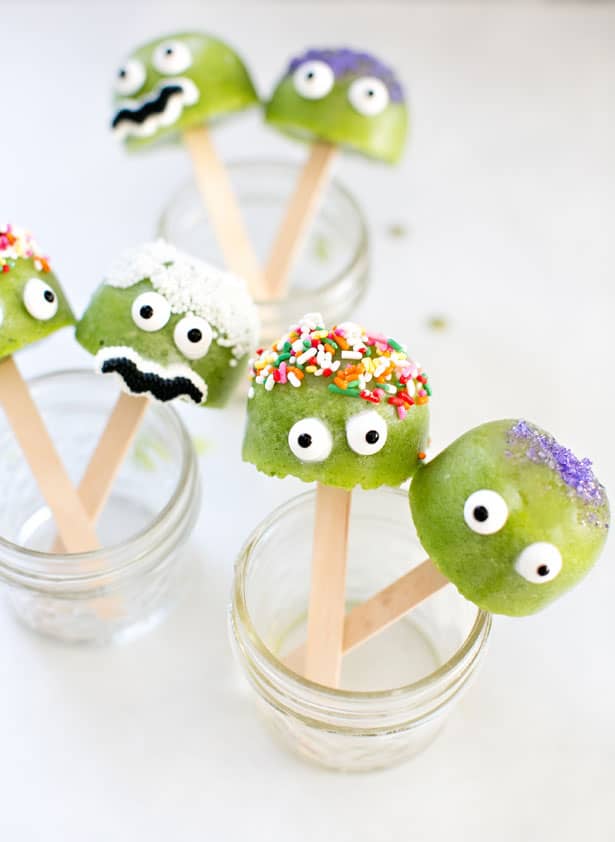 These monster popsicles are refreshing and have a tangy tropical sweetness from the orange and pineapple. Kids won't even taste the spinach!
Take a look here for lots more Halloween ideas for kids!
______________________________________________________________________________________________________

Disclosure: Some of the links in the post above are "affiliate links." This means if you click on the link and purchase the item, we will receive a small affiliate commission. Regardless, we give our promise that we only recommend products or services we would use personally and believe will add values to our readers.