Follow us on Instagram for more fun ideas for kids!
Watch the video below to see how to make these this fun Glitter Snowflake Sensory Bag.
This Glitter Snowflake Sensory Bag is a cute and easy Christmas holiday sensory play idea for kids.
I love a good sensory activity like this Glitter Snowflake Sensory Bag activity.
Lately, I've been incorporating our sensory activities with glitter in them and my children love it!
It's a great way to include glitter in a non-messy way!
How so, you may ask?
It's within the sensory bag and it's oh so awesome!
I'll be sharing how we made ours down below so you can try it out too!
To learn more about sensory play and over 101 sensory play ideas, check out this post right here.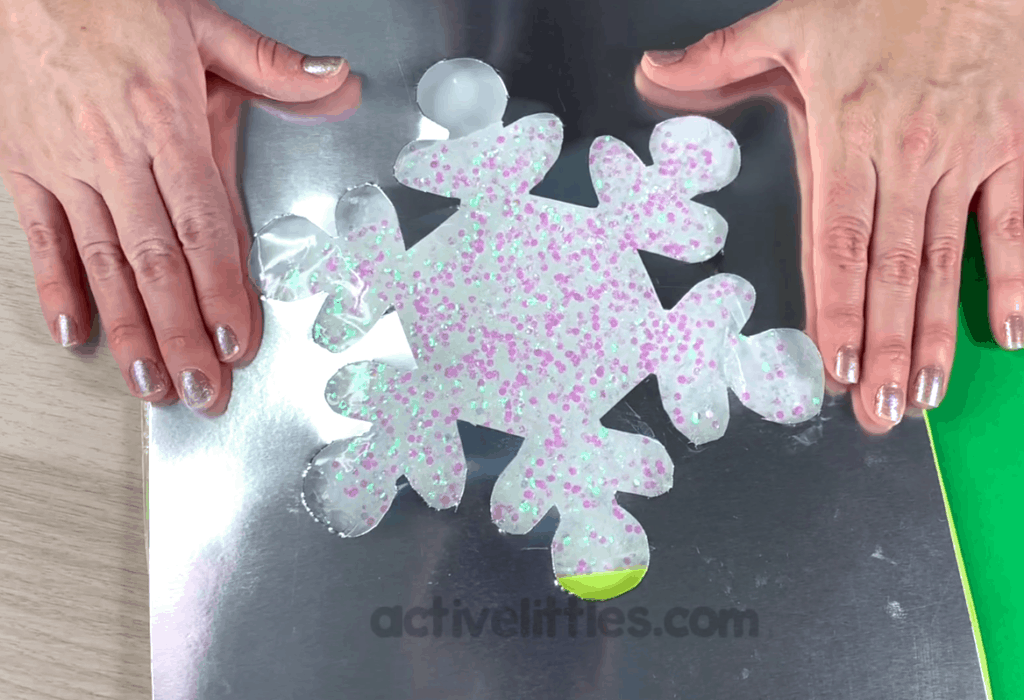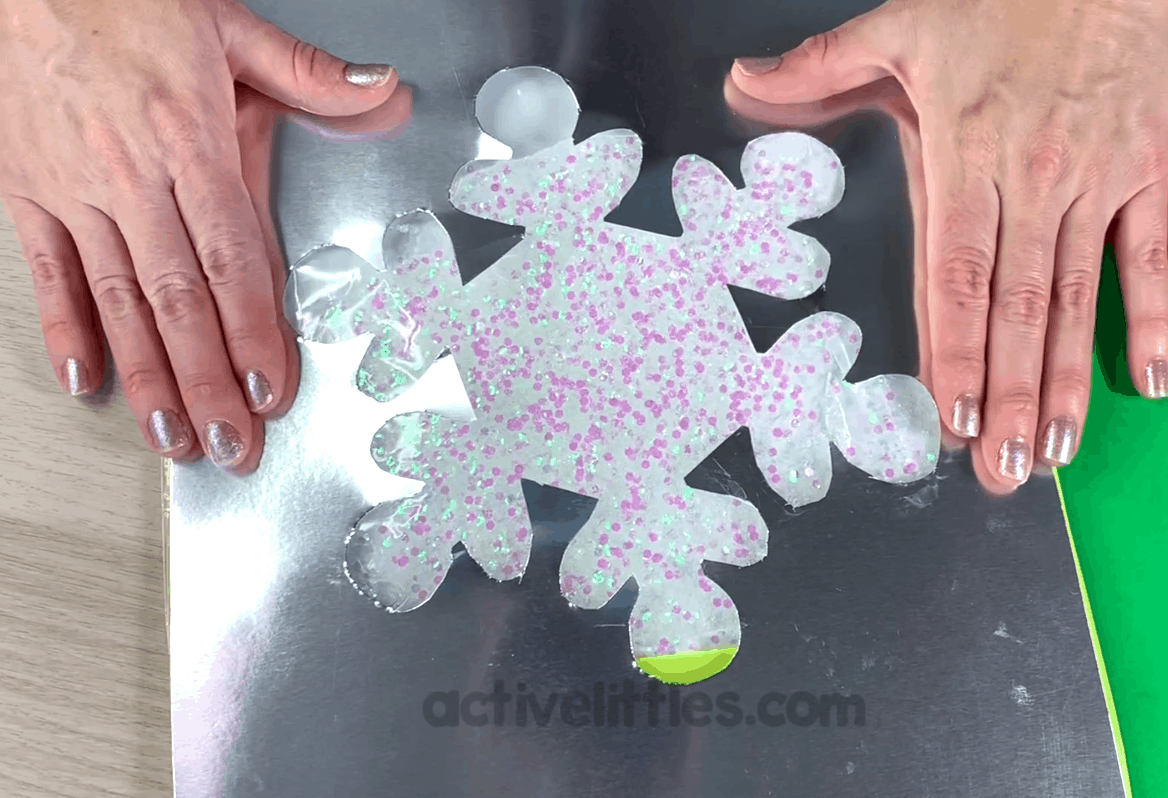 How to make a Glitter Snowflake Sensory Bag – Materials:
This post contains affiliate links.
Zip-lock bag

Hair gel (Preferably clear hair gel)

Food Coloring (optional)

Glitter

Duct Tape

Recycled Cardboard/ Craft board pieces

Double Sided Tape

Scissors

Sharpie Marker or pen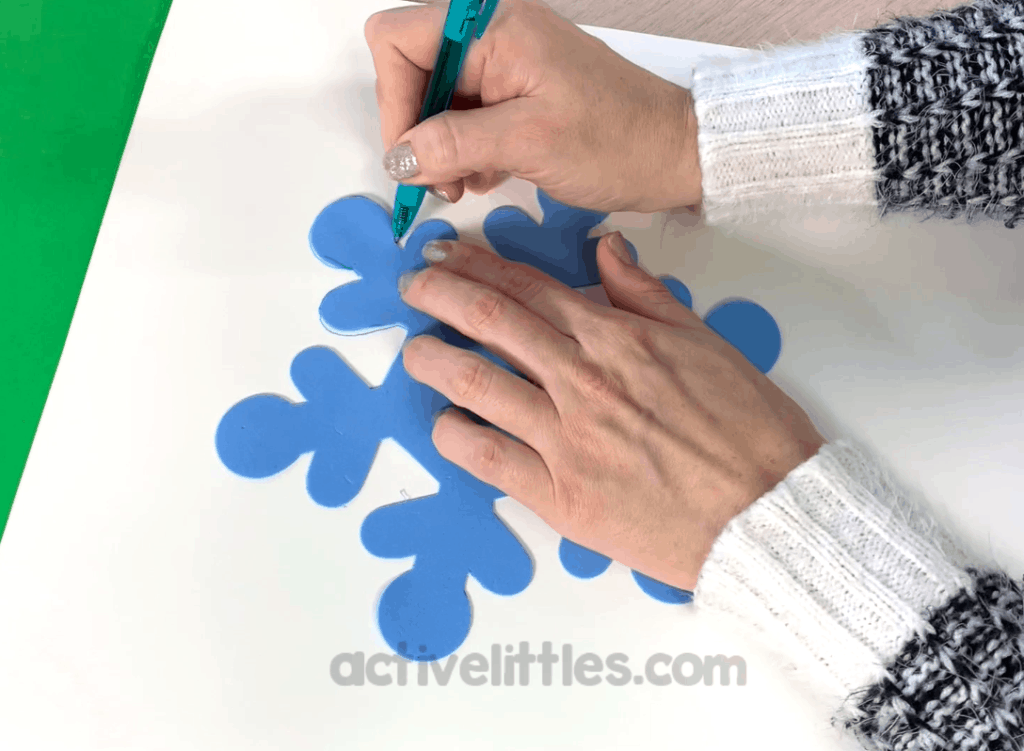 How do you make a sensory bag with hair gel?
You'll need hair gel and a zip lock bag.

Open your ziplock bag and set it on the table.

Add roughly around 1 cup of hair gel depending on the size of your ziplock bag (I like to use the medium ones.)

Zip up your ziplock bag.

Spread the hair gel within the bag so it covers all the corners.

You've made a DIY hair gel sensory bag!
It's as easy as 1-2-3. Well, maybe 1-2.
But you can always add in some glitter or food coloring to get in that number 3! 🙂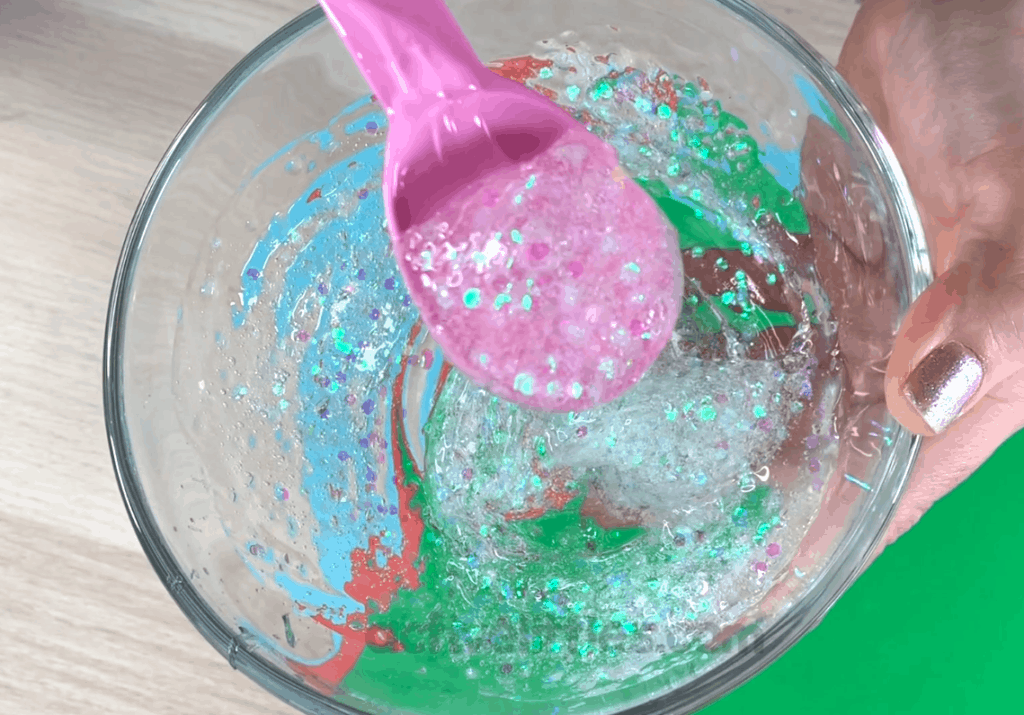 Here are the steps on how we made our sensory bag using glitter:
Open your zip lock bag and set it out on the table.

Set out a bowl for the glitter/hair gel mixture.

Add roughly around ½ cup to 1 cup depending on the size ziplock bag you use into the bowl. (I used a medium ziplock bag with around 1 cup of hair gel)

Now, the fun part! Add in around ¼ of glitter into the bowl with hair gel.

Mix it well.

Add the mixture into your ziplock bag.

Zip up and close your ziplock bag making sure it is airtight shut.

Voila! You have made a glitter sensory bag!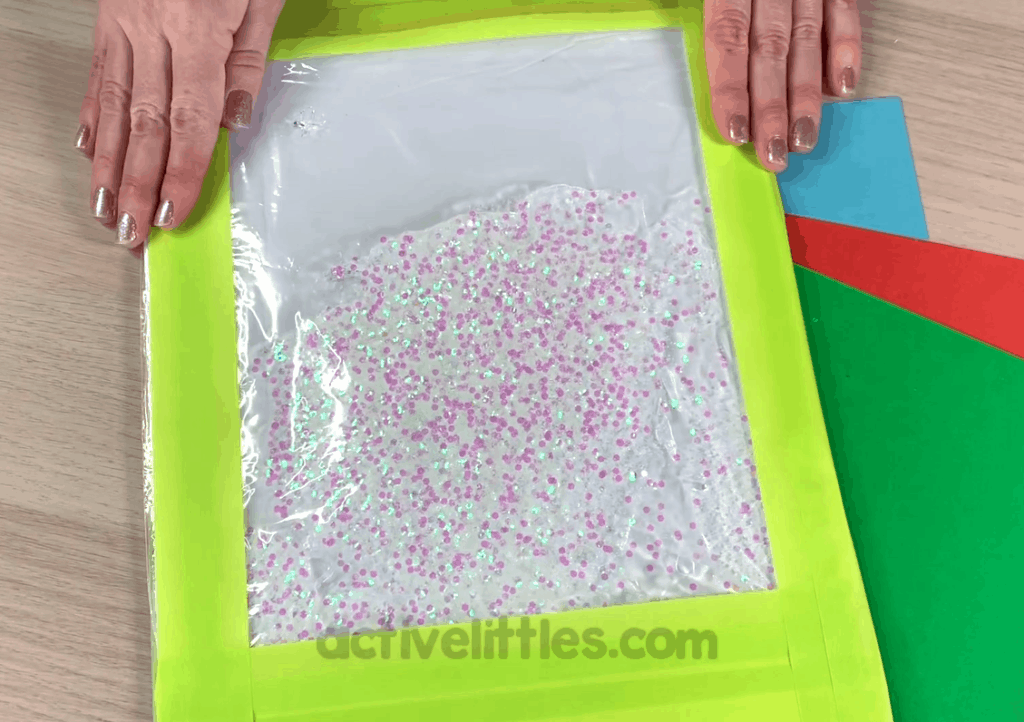 If you'd also like to create a fun sensory bag with a fun shaped cardboard shape that is amazing for on the go – (we made a snowflake shape), I'll share how I put ours together!
After you have completed the steps above in making your glitter sensory bag, cut 2 equal pieces of foam craft board and lay them out on the table.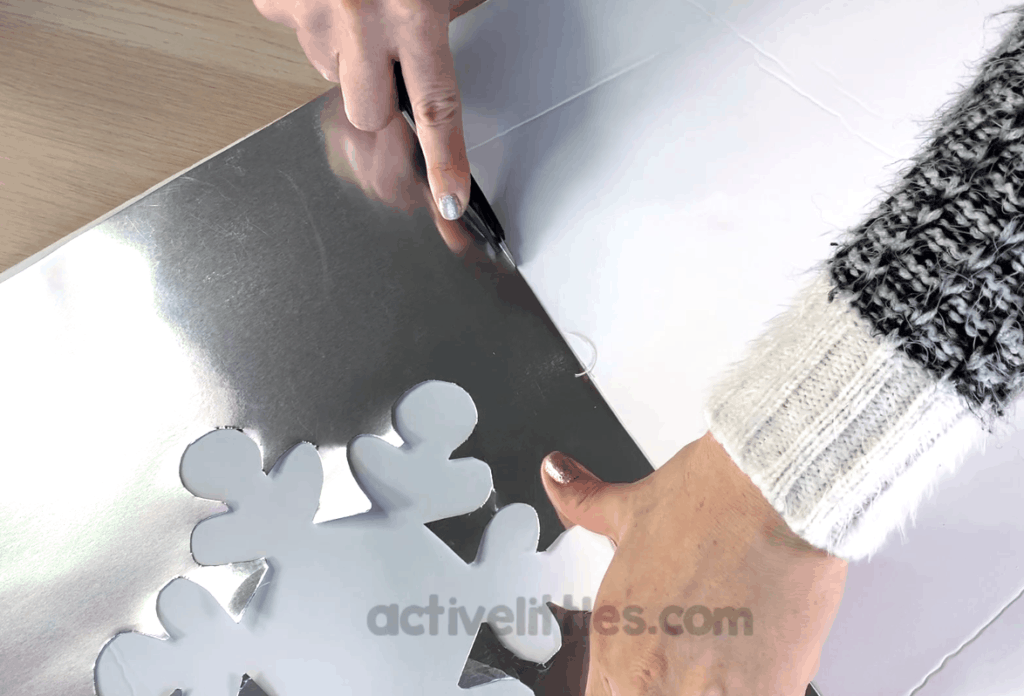 Use a stencil, create a fun shape or anything you'd like really to prepare for a cutout.
I chose a fun snowflake image so the iridescent glitter filled sensory bag would show through!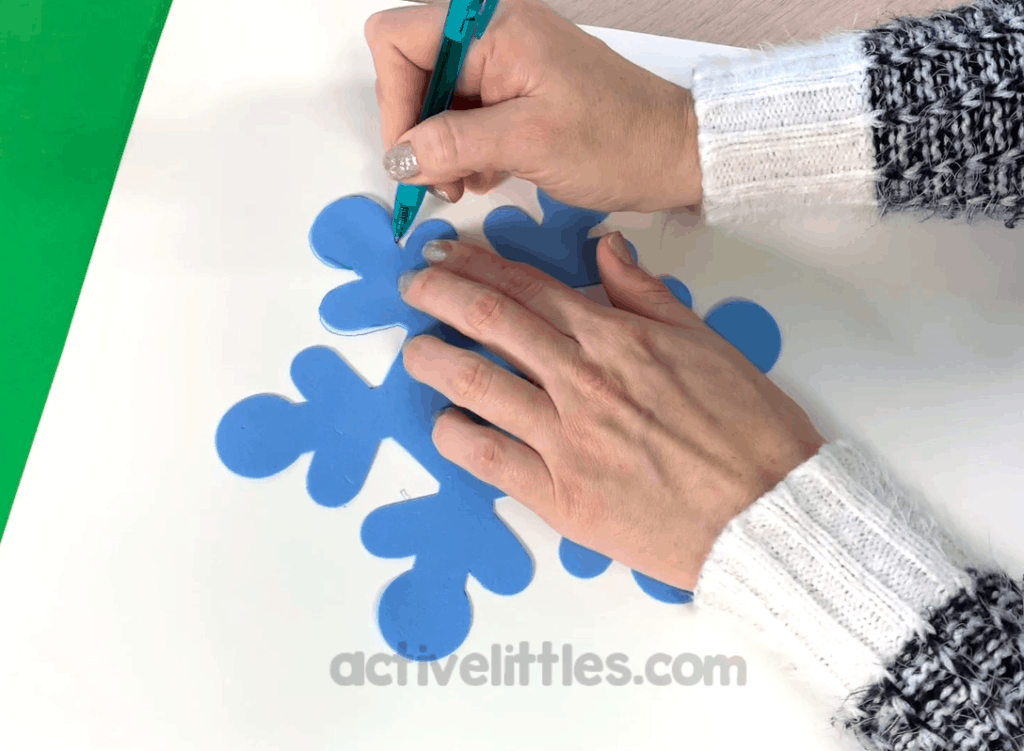 Add your stencil or draw out a fun object. Then cut it out to where you are able to peek through it.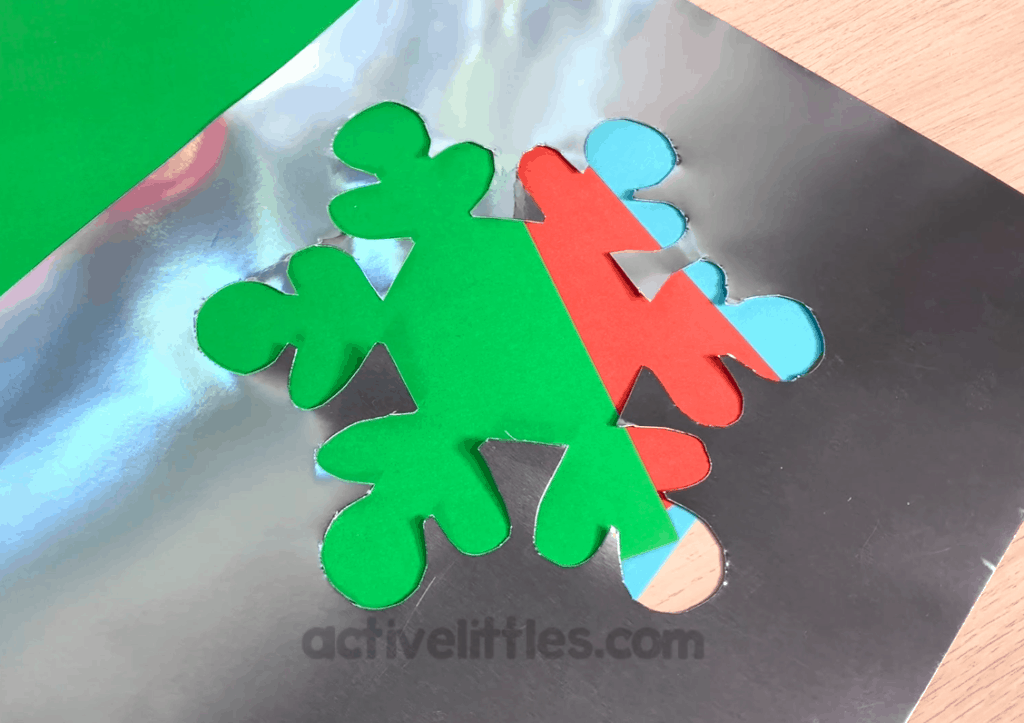 Set it aside.

Add your bag to the second craft board that has not been used. Tape your glitter filled sensory bag to it.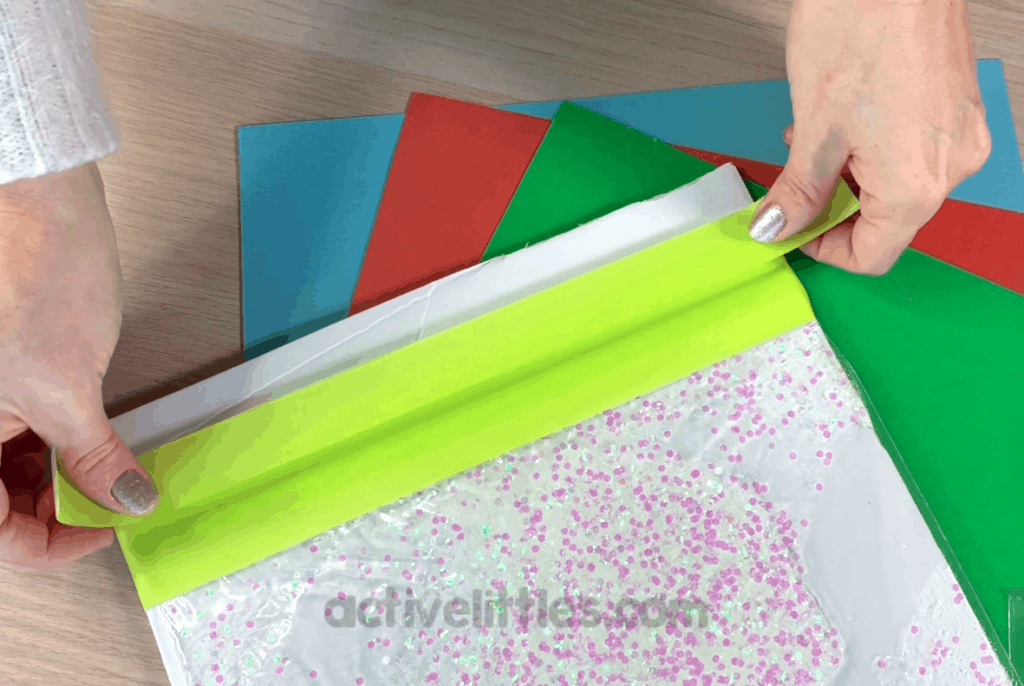 Once it is taped on all 4 sides onto the craft board, place the cardboard cutout right on top of it allowing for the glitter filled sensory bag to poke through the image cutout!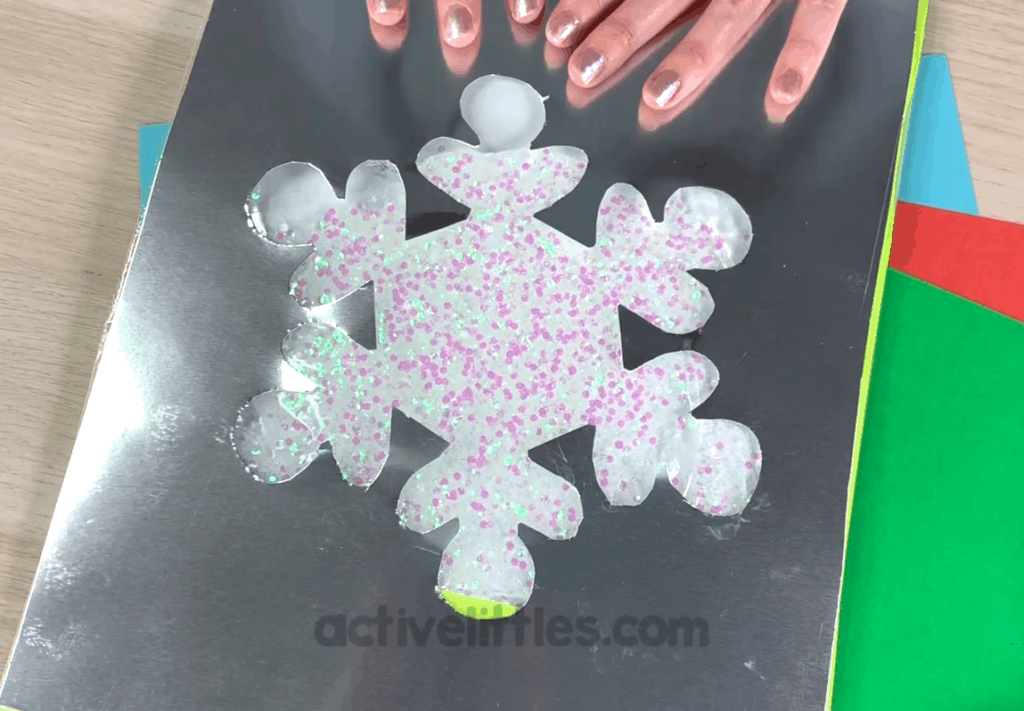 Measure and make sure everything is in place correctly.
Then, add double sided tape to the opposite side of the cardboard cutout so both pieces are paired together.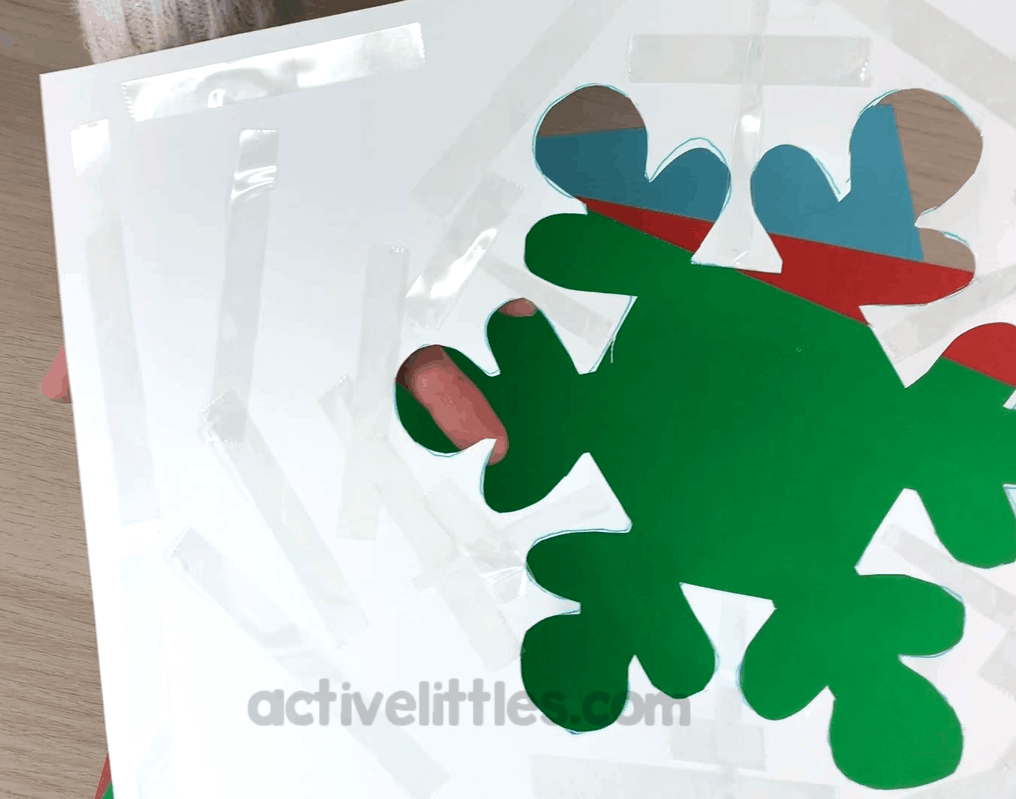 How fun!
You made a really neat and engaging DIY glitter sensory bag you can take on the go or use right at home!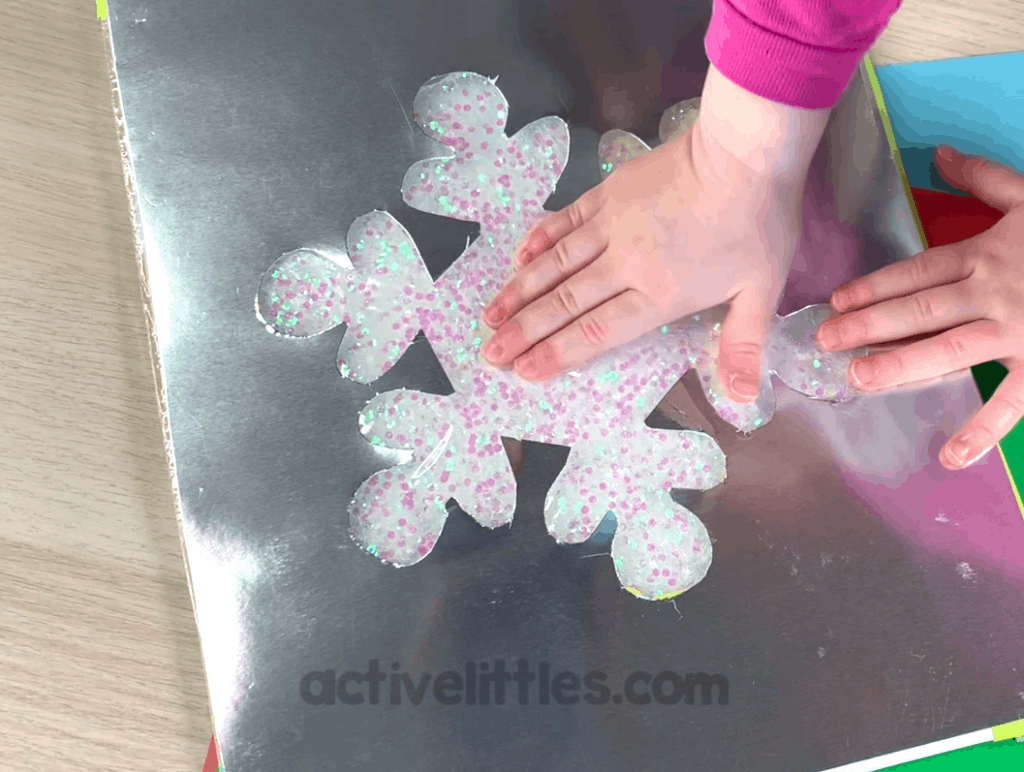 Looking for an early learning alphabet hair gel sensory bag, this one with sprinkles is really fun!
Make sure to watch the video in this post on how to make your own Christmas hair gel sensory snowflake bag:
I hope you enjoyed this glitter sensory bag for kids!
Will you give this sensory bag a try for some glitter sensory play fun?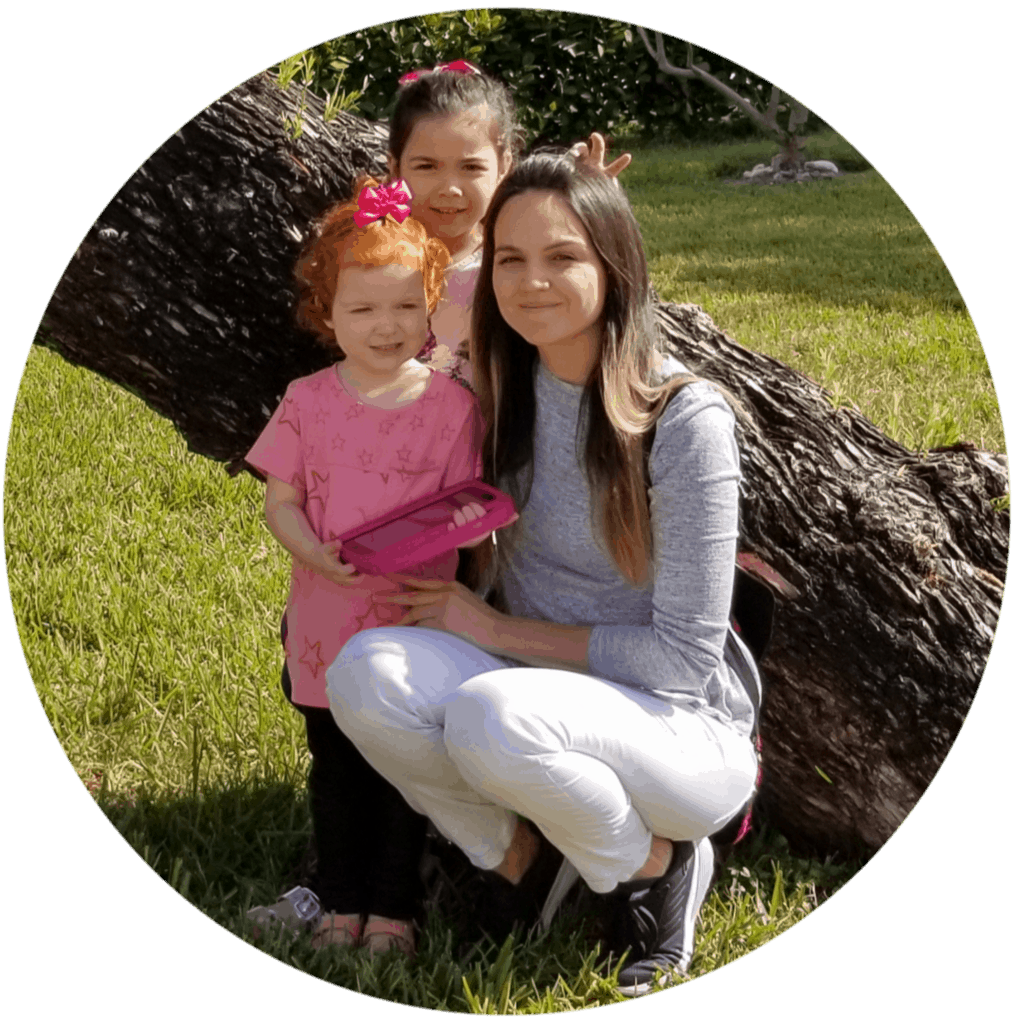 Hi, I'm Tam. I am the mother of two amazing little girls. I love creating fun, hands-on and engaging activities for my littles. Creating printable's is also something I am passionate about and love creating for my preschooler and for your littles! If you are interested in free printable's and play to learn activities, check out my website, Active Littles or follow me along on Instagram, Pinterest, and/or Facebook!
_______________________________________________________________________________Disclosure: Some of the links in the post above are "affiliate links." This means if you click on the link and purchase the item, we will receive a small affiliate commission. Regardless, we give our promise that we only recommend products or services we would use personally and believe will add values to our readers. As well, as an Amazon Associate I earn from qualifying purchases.