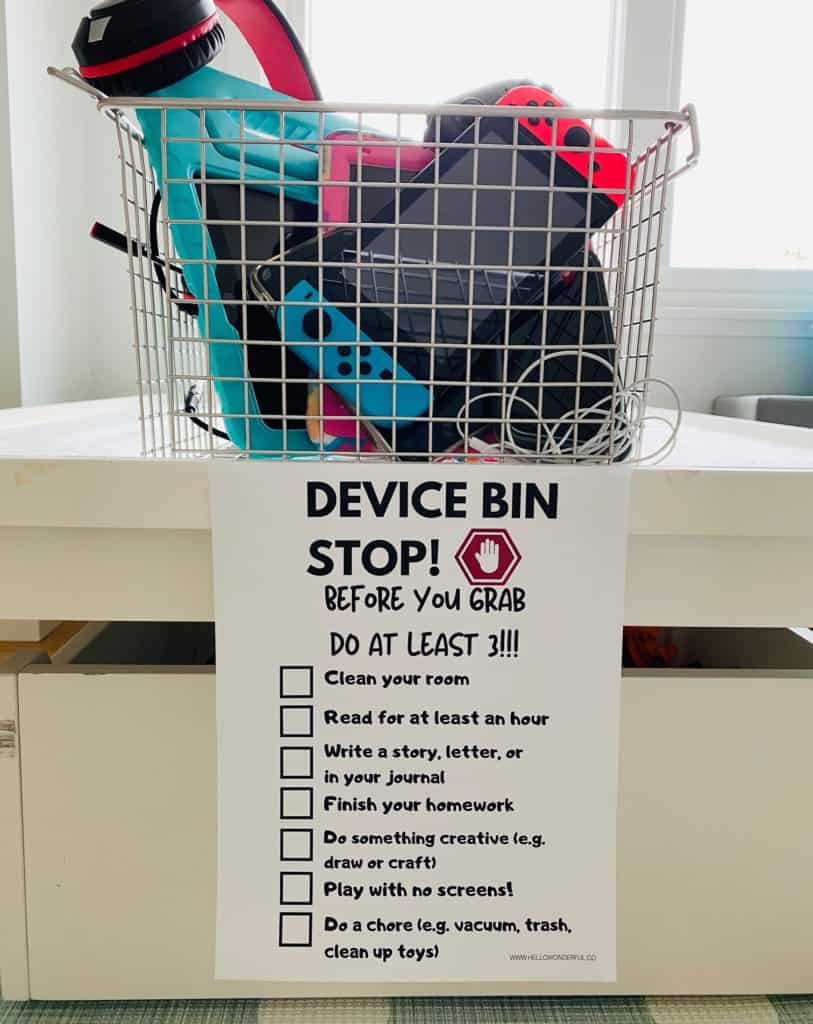 Use these Device Bin Printable Rules to manage screen time for kids.
With my kids getting older, screen time is something we have to manage daily.
Especially now when they are on winter break, or during summer vacation or off days from school.
That's why I came up with this neat Device Bin printable to manage screen time.
My kids need to understand that being on their devices is a privilege that needs to be earned!
They have to now do at least 3 things from the list in order to get screen time. And of course even so it's not unlimited screen time.
I've never seen them rush to clean their room so fast ha!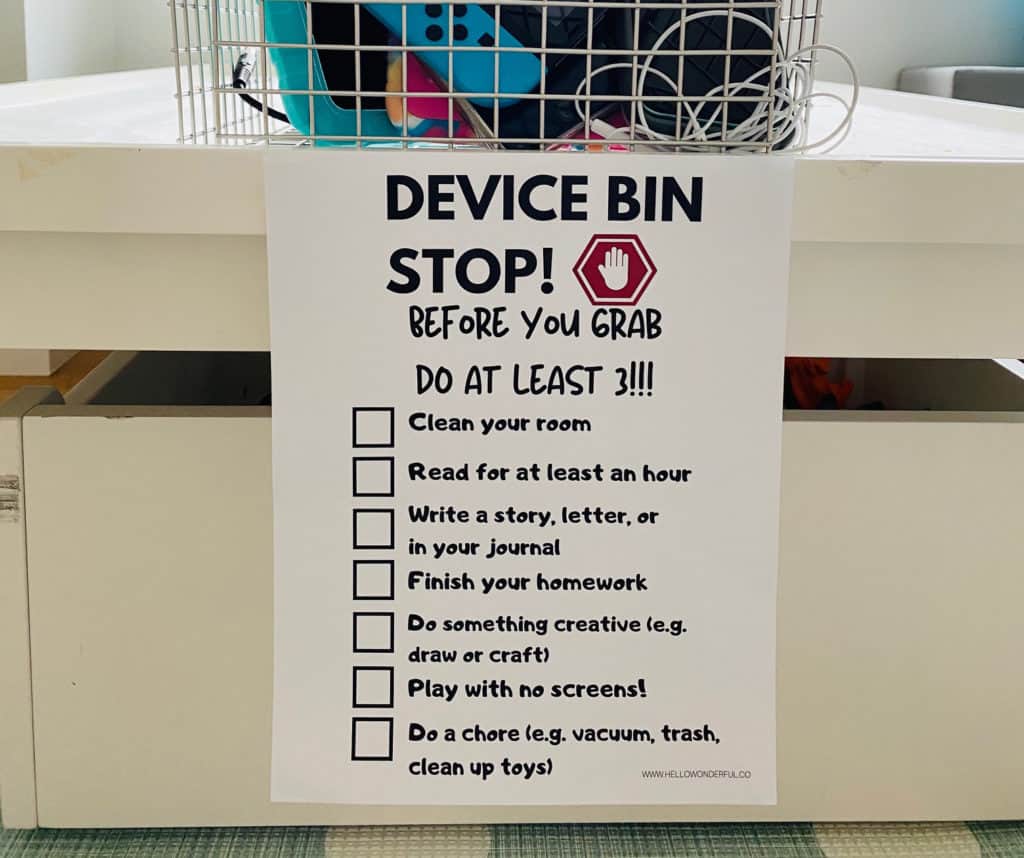 I've provide the FREE printable Device Bin Screen Time Rules for Kids below.
Hope this helps you manage screen time with your kids!