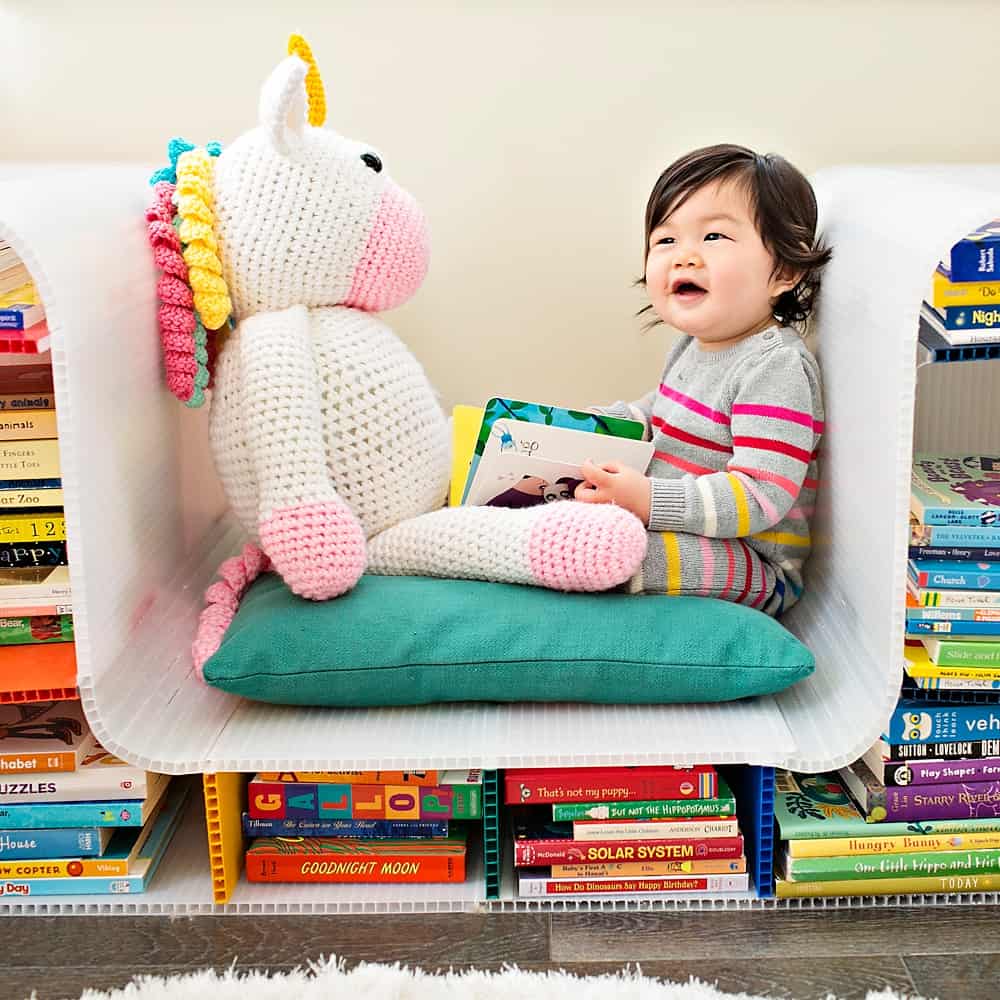 Have you ever wanted a unicorn pet? Meet Aurelia, our GIANT Unicorn Crochet Doll! Aurelia is the latest from our Send a Unicorn shop!
Aurelia is derived from 'aurum' which means 'gold.' Our special Aurelia is a very special golden unicorn that is one of a kind! She is the largest, yet the most gentle of of our unicorns and loves to be everyone's best friend.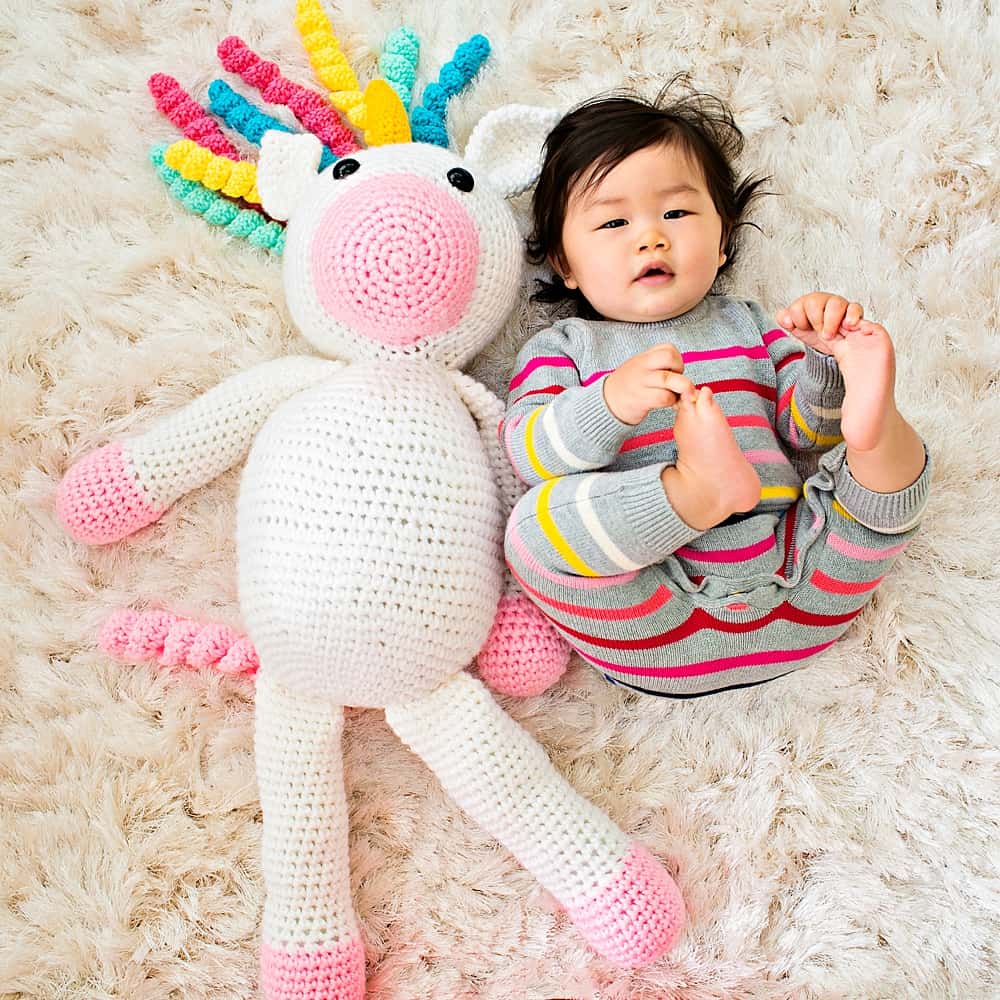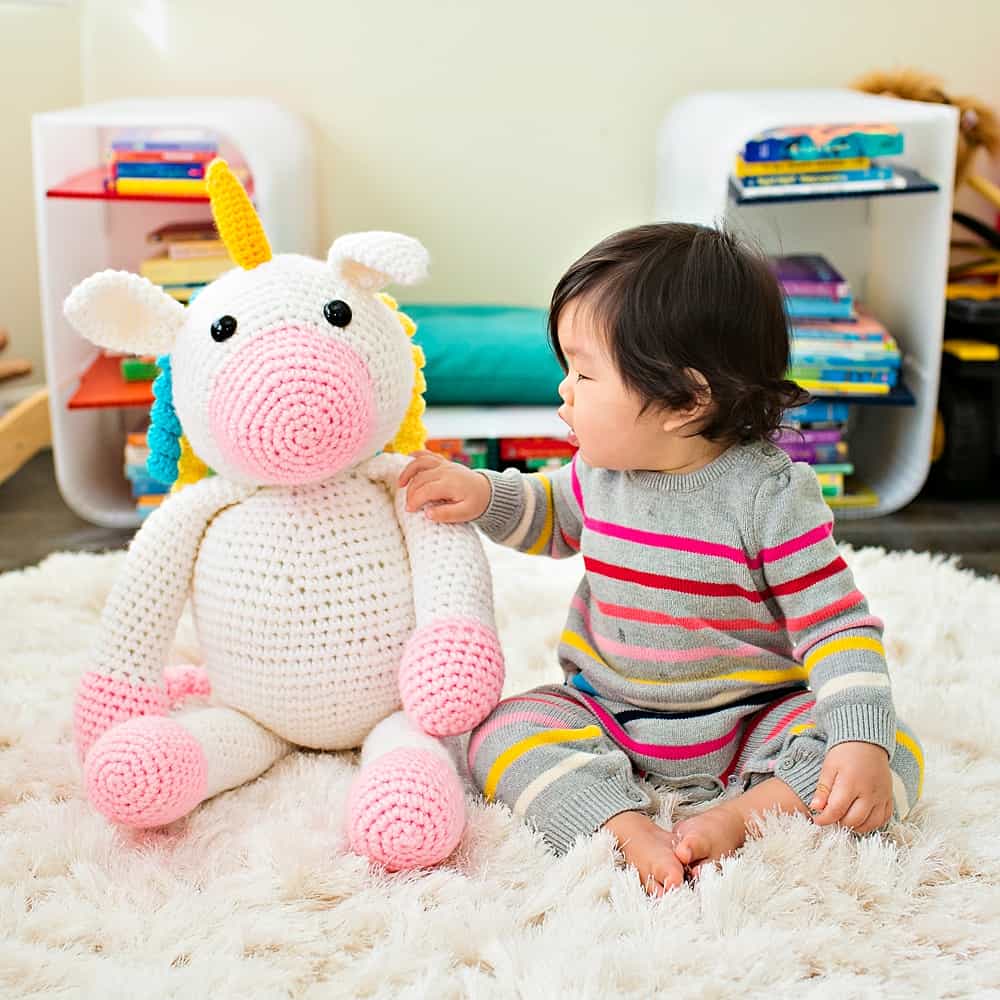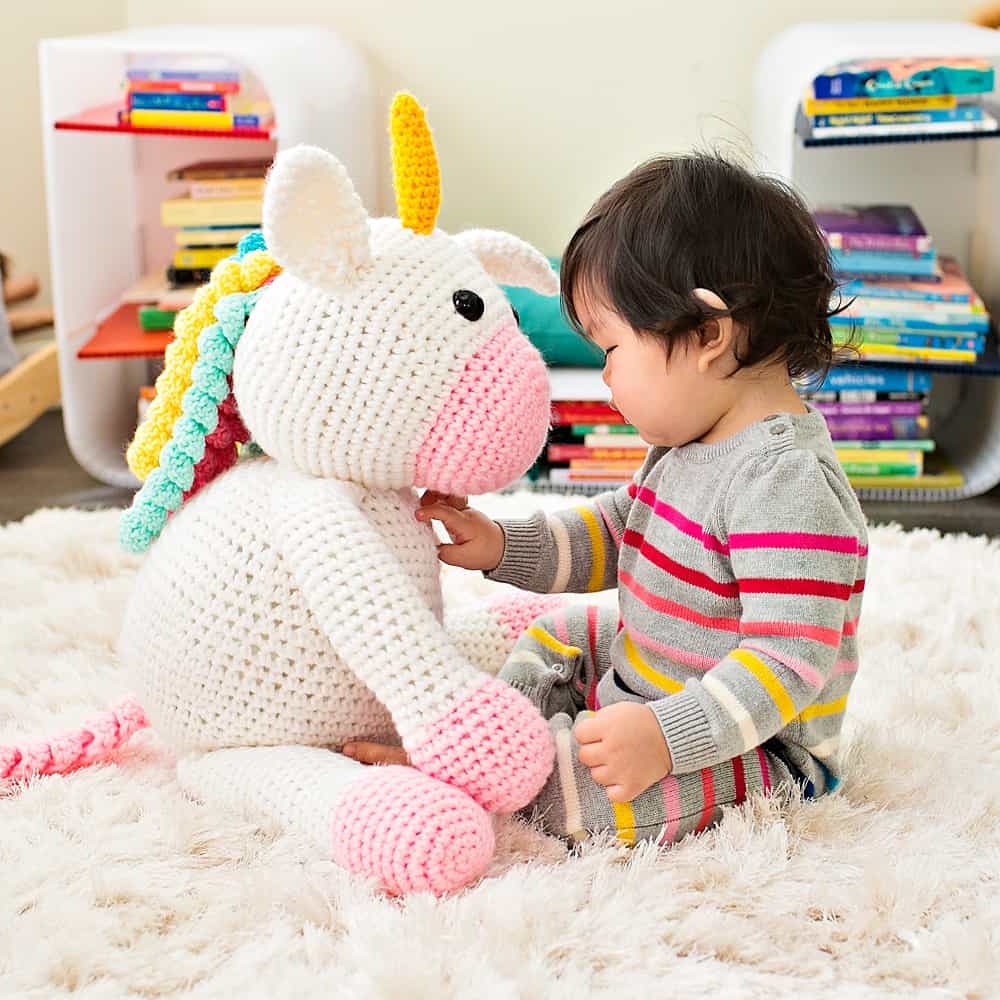 Kids and adults young at heart will love cuddling with our giant crochet unicorn friend. Make sure to scroll down and watch the video below to see Aurelia in action playing and snuggling..and even eating rainbow snacks!
Our soft and cuddly giant crochet unicorn is 100% handmade.
Aurelia measures an impressive 30 inches long and is ready for play and snuggles. She is at least 5 times as large as our smaller crochet unicorn.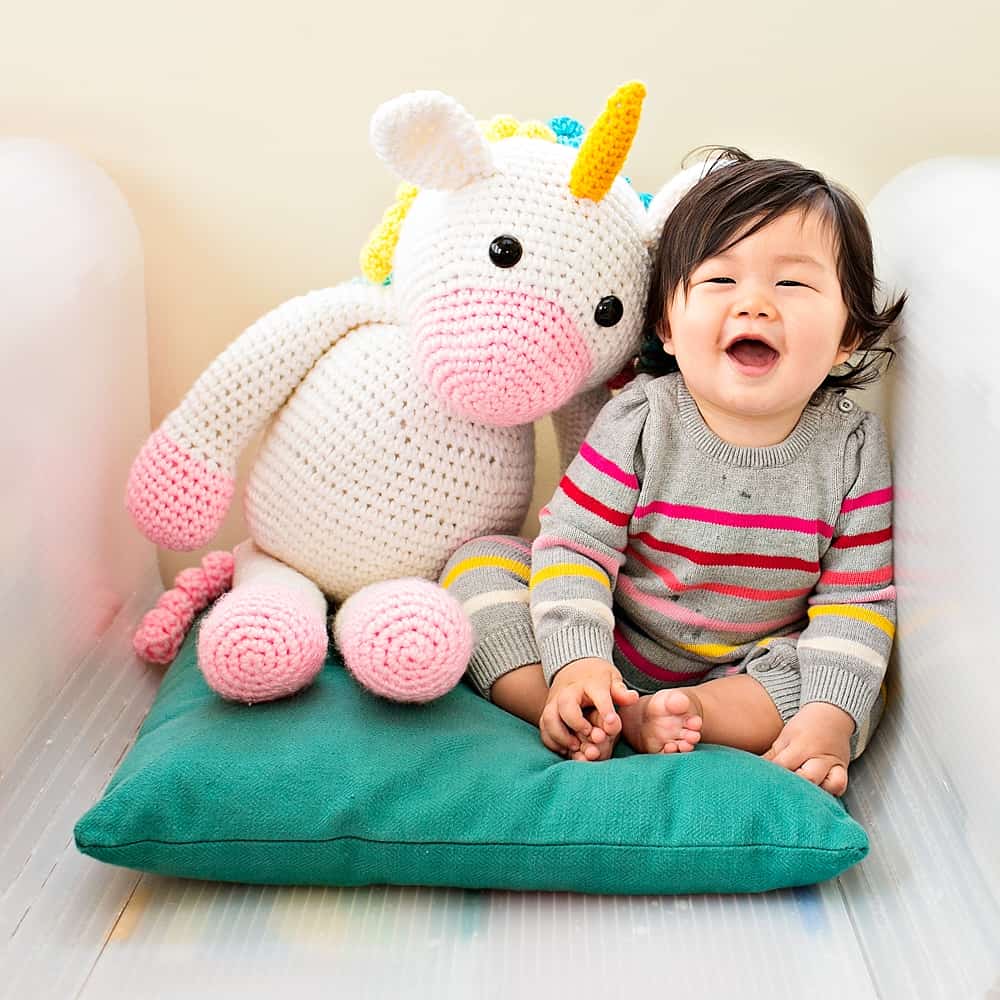 Watch the video below to see Aurelia play with her sweet friend 🙂