Sick of Frozen yet? I'm not, especially when we're hit with a huge winter storm in the north east… Such a good time to watch the movie. Our first major snow storm came down so fast and hard it turned into a good time to craft. This little Elsa tube craft would be a fun snowy day activity.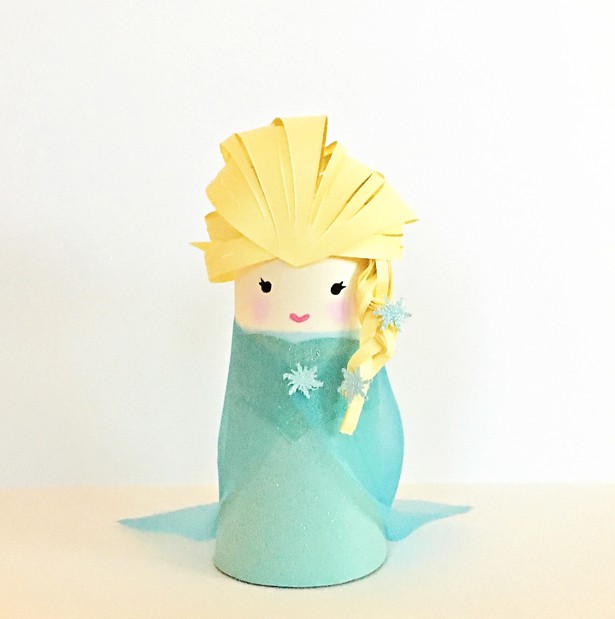 Materials:


âÂÆ' Toilet tube

âÂÆ' Colored cardstock

âÂÆ' Piece of blue fabric

âÂÆ' Tacky glue

âÂÆ' Acrylic paint

âÂÆ' Hot glue

âÂÆ' Iridescent glitter

âÂÆ' Stapler

âÂÆ' Piece of fabric

âÂÆ' Spray glue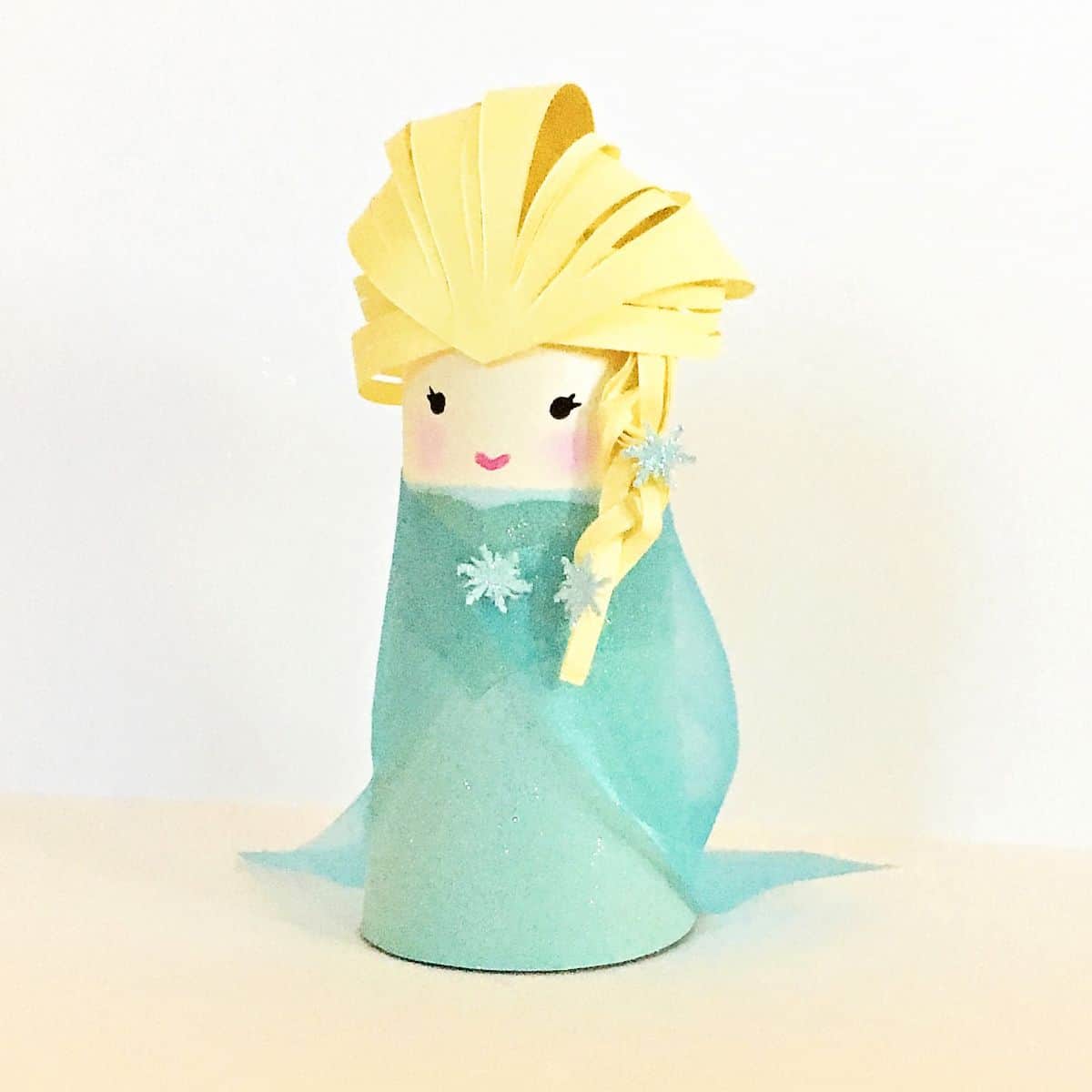 Step 1. Cut a piece of 4.25″x6″ skin tone cardstock and wrap it around the tube, staple it on. Next cut a 2″x6″ piece of light blue cardstock and staple that to the tube as well.

Step 2. I used my Cricut to cut out a little face template to paint on the tube. But you can just freehand or print out a picture from the Internet to help.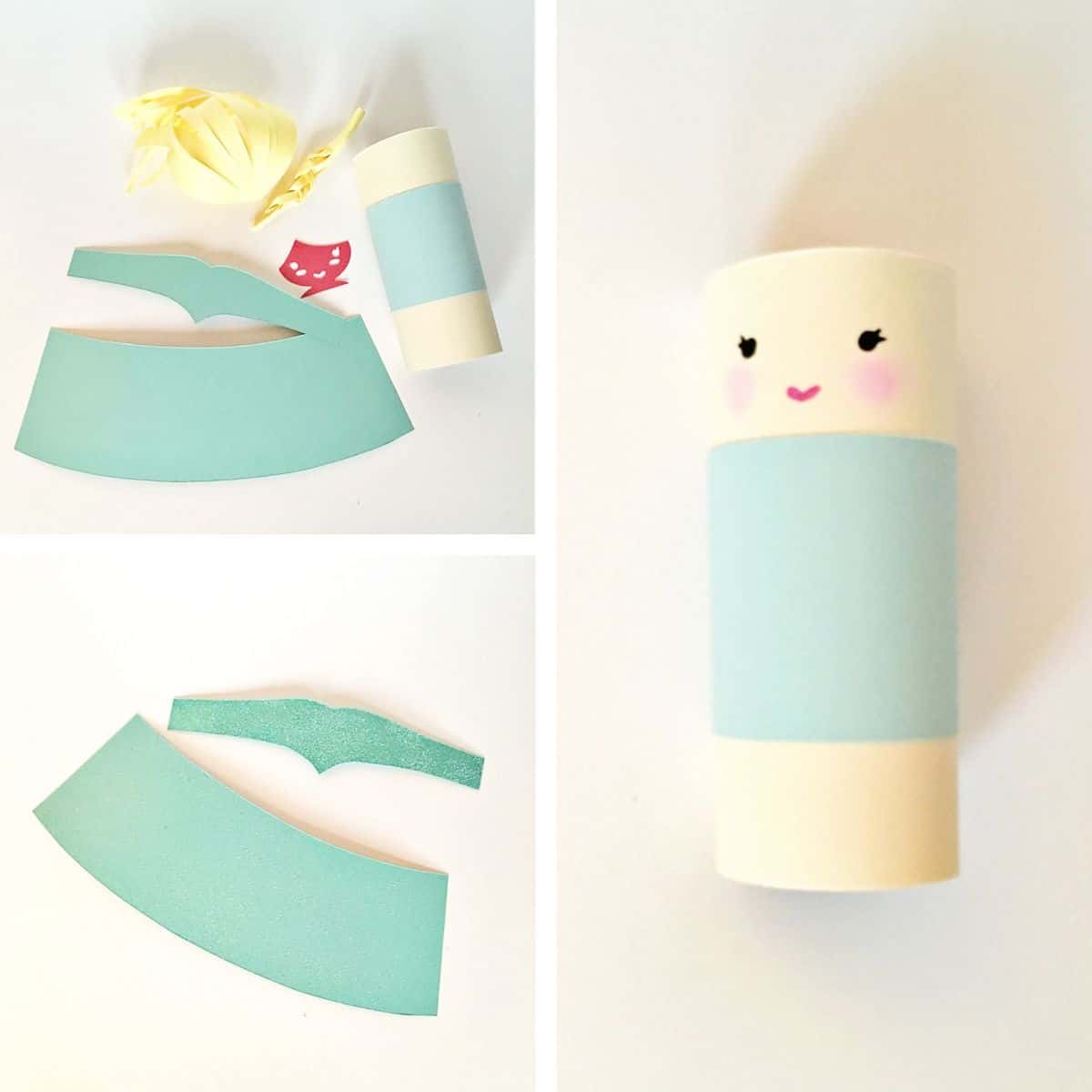 Step 3. The hair was a circular shape that I cut up into strips and curled around a white lollipop stick. As added coverage I cut a strip of yellow paper to place inside the tube. Once all of my pieces were cut I glued them on with hot glue.

Step 4. For her dress I cut open a paper cup to trace, this gives the appearance of a cone shape rather than flat against the tube. I cut the chest piece and added glitter by first spraying on glue.

Step 5. I cut a 7″x5″ piece of sheer blue fabric for the cape, wrapped it around the tube and used hot glue to secure it.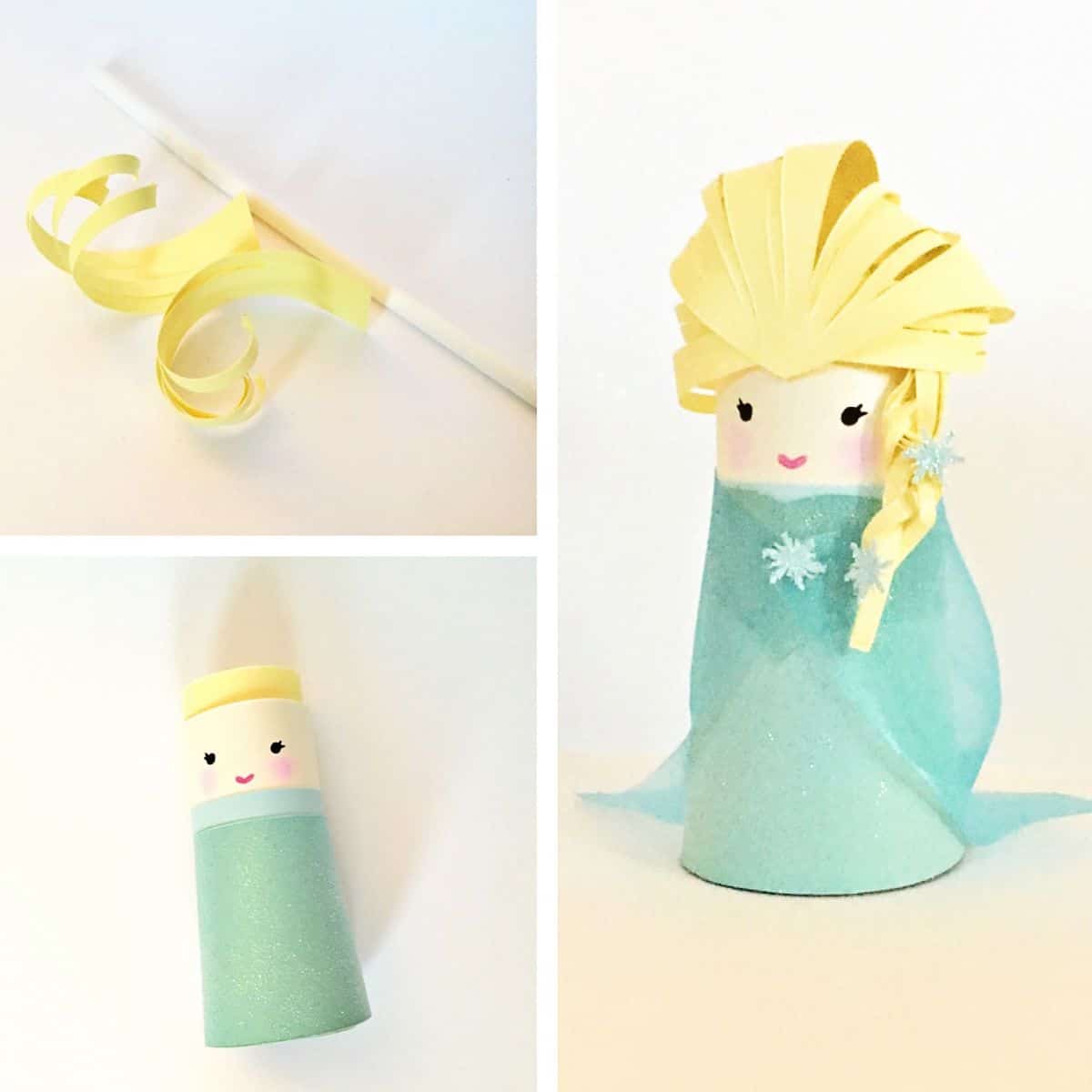 Step 6. As added detail I cut out small snowflakes to add to her hair and the clasp of the cape.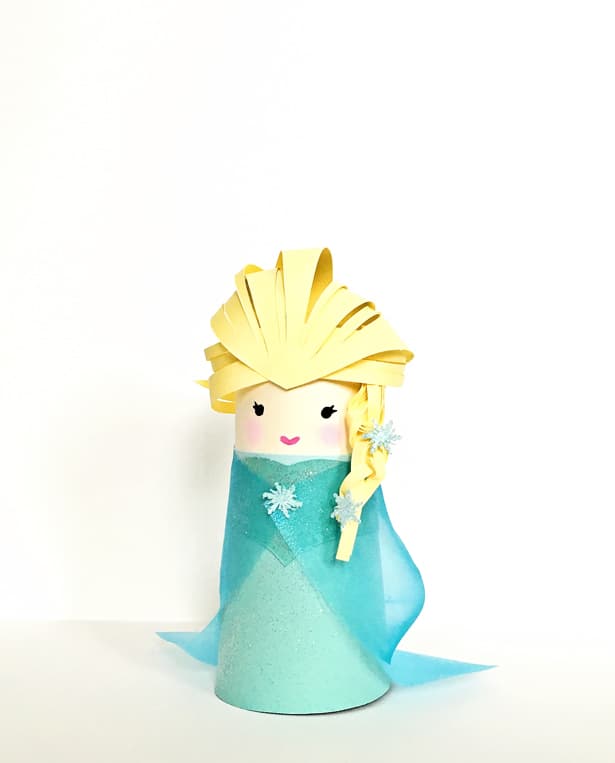 Isn't she cute? You can see how we created a fun winter play scene to go along with Elsa and her friend Olaf here.
What are your favorite playful paper tube crafts?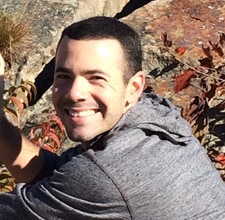 John Lavelle is an artist and art teacher who loves working with all things paper – cardstock, cardboard, foam board, tissue paper, and of course toilet paper tubes. John graduated from the School of Visual Arts with a Bachelors degree in cartooning and earned his Masters degree in Art Education.
Over the past few years, John has been working with young individuals who have ASD, which constantly keeps him on his toes and who are the inspiration behind the creative projects he prepares for their daily art classes. You can follow his latest projects on Instagram and on his site, theArt Dream.