Who doesn't love rainbows? Let your kids explore colors and learn all kinds of cool things through these rainbow science experiments. Examine how colors mix, grow vibrant crystals, or let them have some gooey fun with rainbow neon slime! Put on the safety goggles and let the rainbow learning begin.
What are your favorite rainbow activities to do with the kids?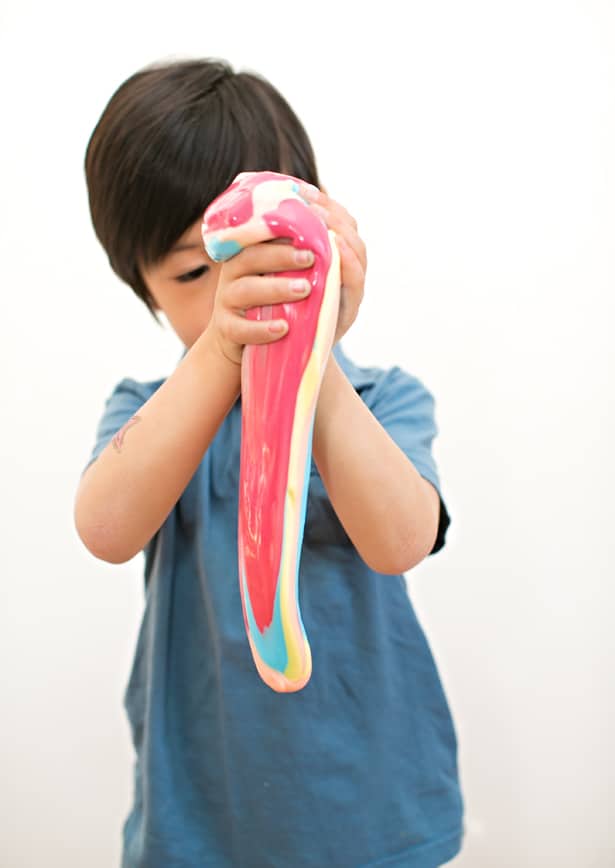 Rainbow Neon Slime (via hello, Wonderfu)
Make a big batch of colorful slime and mix the colors up to create this awesome sensory activity that stretches and oozes.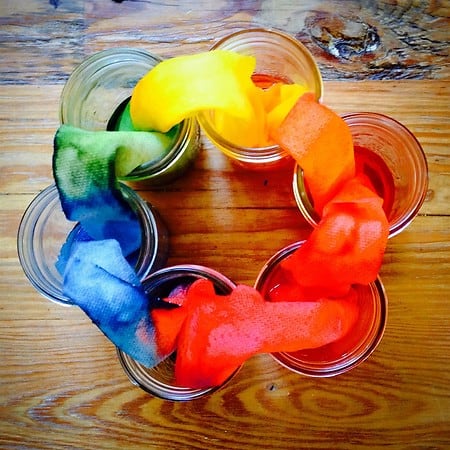 Rainbow Color Wheel (via Chasing Cheerios)
Learn how color absorption works by setting up this easy rainbow color
wheel.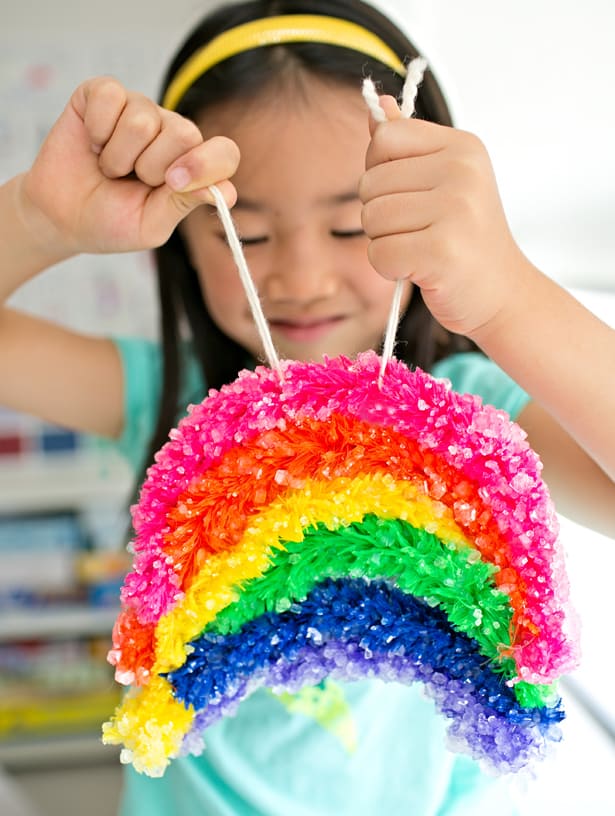 Giant Rainbow Crystal (via hello, Wonderful)
Make a giant rainbow crystal and learn the chemical reaction to growing the crystals.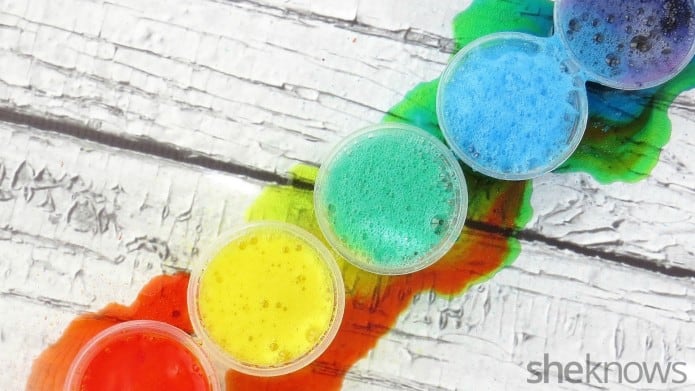 Erupting Rainbow Experiment (via She Knows)
With just some kitchen ingredients, you can make a colorful volcano in minutes that will mesmerize your kids.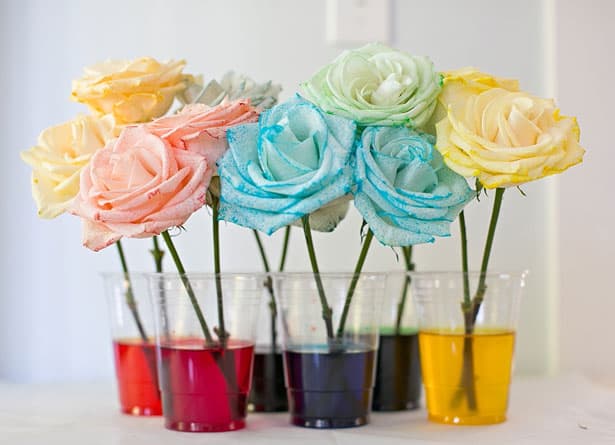 Rainbow Flower Experiment (via hello, Wonderful)
An easy color absorption experiment that results in stunning effects every time!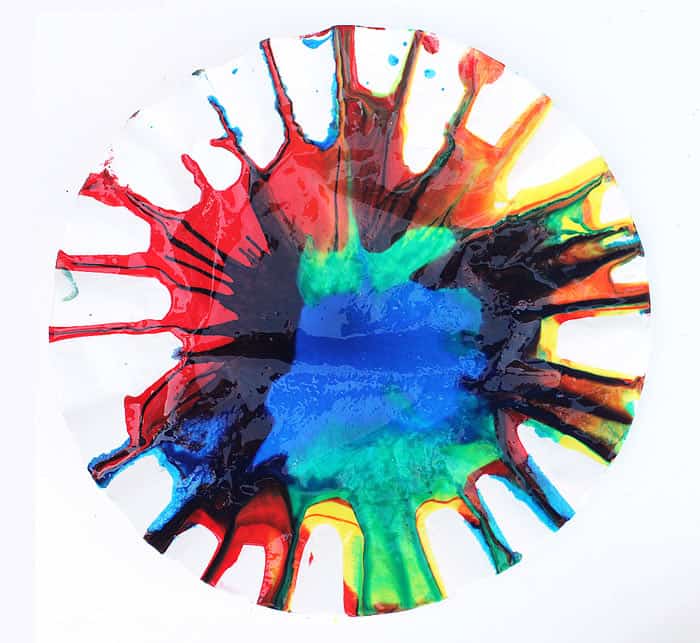 Rainbow Spin Mixing (via Babble Dabble Do)
Create brilliantly colored artwork and learn all about centrifugal force in this fun rainbow spinning project.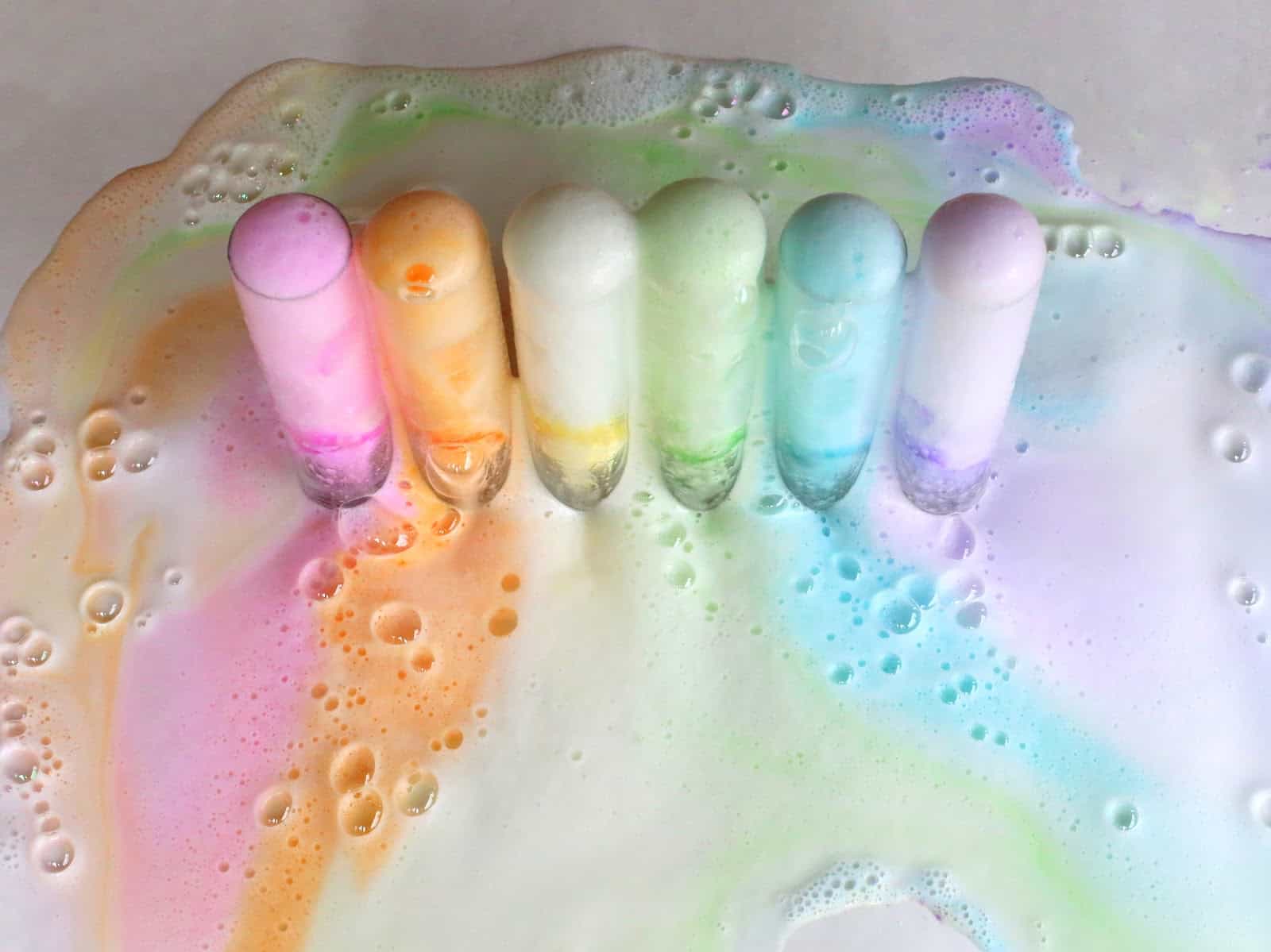 Rainbow Baking Soda Experiment (via Fun At Home With Kids)
Get the insider tip on how to make this classic baking soda and vinegar experiment extra foamy and fun.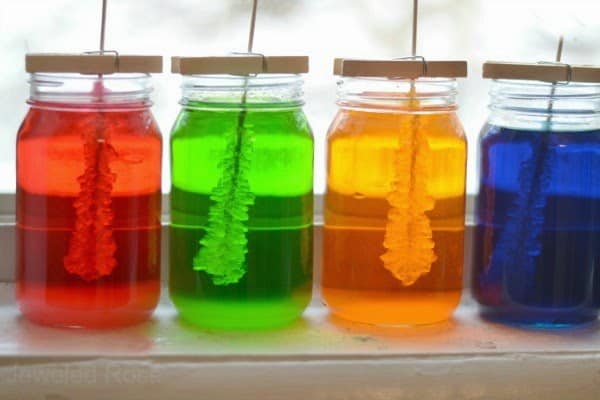 Make Rainbow Rock Candy (via Growing a Jeweled Rose)
What kid will refuse making candy?! This sweet rainbow experiment is guaranteed to be a winner.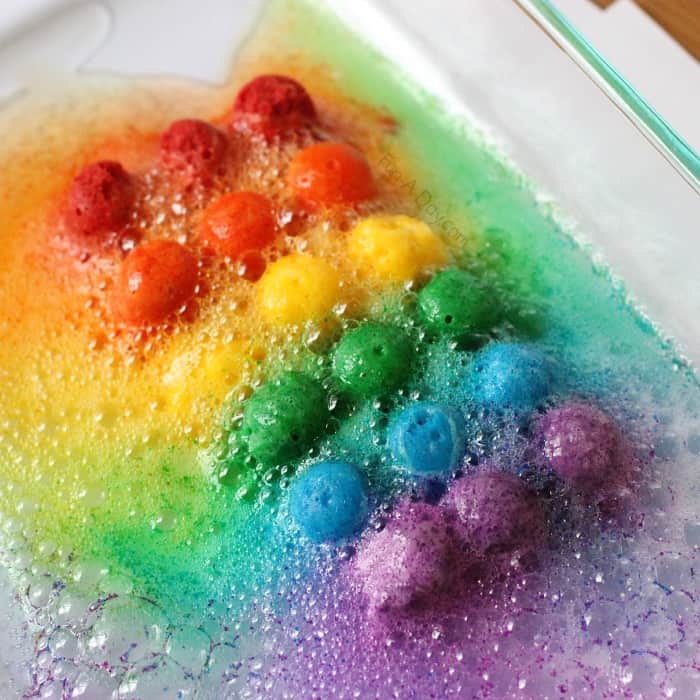 Fizzy Rainbow Science (via Fun a Day)
This fizzy and foamy colorful experiment is also a fun sensory activity for little ones to dip their hands into.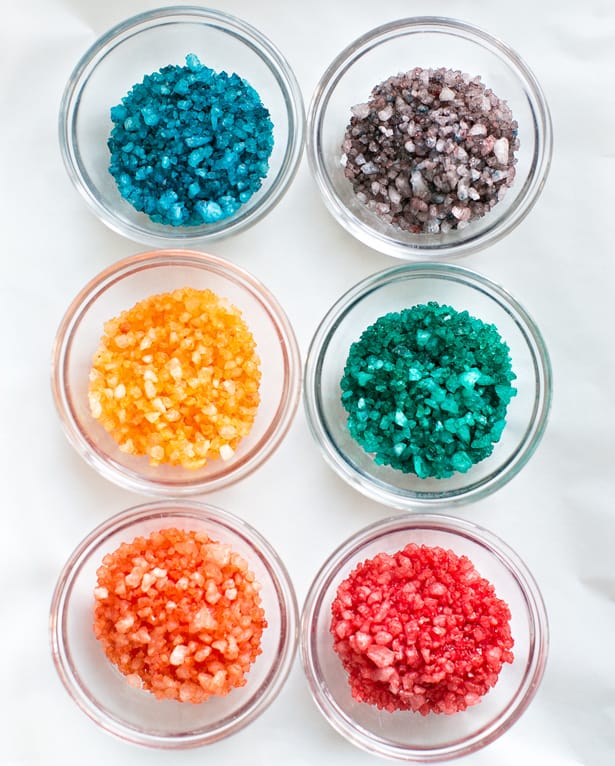 Rainbow Crystals (via hello, Wonderful)
Learn how to make these gorgeous rainbow crystals with just two ingredients!
Check out more vibrant rainbow projects here!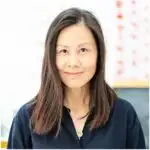 Agnes Hsu is a mom of three and has been inspiring parents and kids to get creative with easy activities and family friendly recipes for over 10 years. She shares her love for creative play and kids food to her 2MM+ followers online. Agnes' commitment to playful learning and kindness has not only raised funds for charity but also earned features in prestigious nationwide publications.