I've made lots of pies before, but this double cream strawberry pie is currently my favorite. Fresh glazed strawberries just scream happy sunny days and the combination of cream and berries in this pie is outstanding. This one's got a double layer too, extra cream on the bottom! Find out how easy it is to make this decadent strawberry pie which is the perfect treat for spring or summer gatherings.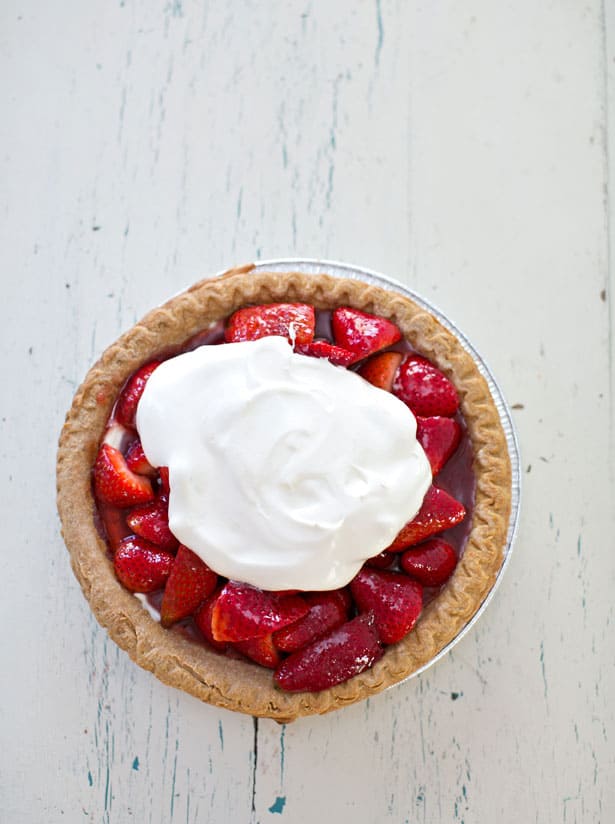 Fresh Strawberry Double Cream Pie – Ingredients:
(Makes two pies, you can halve the recipe to make one)
– Two unbaked pie crusts (you can buy prepared or make your own)
– 13 oz. strawberry preserves (use the best quality you can find)
– 1 Tsp vanilla
– 1 Tbsp cornstarch
– 1 Cup water
– 12 oz. cream cheese
– 1/3 Cup + 2 Tbsp sugar
– 48 oz. fresh strawberries, cut in halves or thirds depending on how large they are
– Whipped topping (or you can make your own fresh whip cream by mixing heavy cream with some sugar)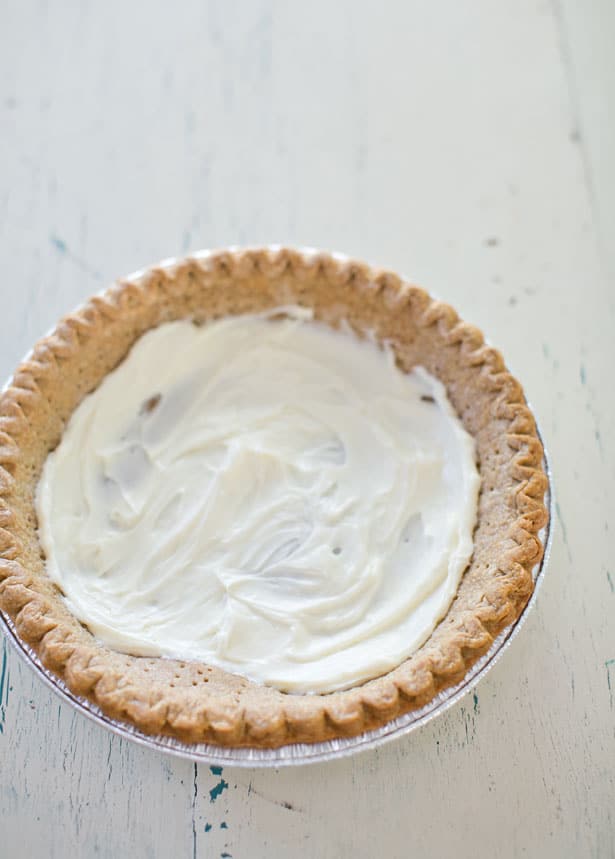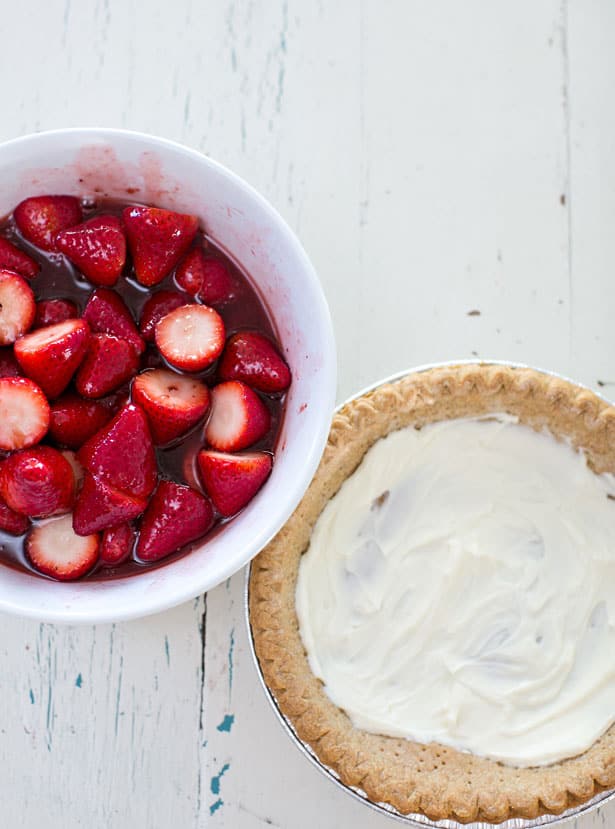 Steps:
1. Preheat oven to 400 degrees. Prick your pie crusts with a fork all over the bottom and sides so there are no air bubbles when they bake. Place your pie crusts into the oven for about 15 minutes or until golden brown. Remove from oven and allow to cool.
2. While the pie crusts are baking, place the strawberry preserves, water and vanilla into a pot over med-high heat. Keep mixing until warm and bubbly. Then add the cornstarch and continue mixing until slightly thick – about 7-8 minutes.
3. Remove glaze from the heat and place into a bowl to cool.
4. Once the strawberry glaze is cool (it can be slightly warm) add the fresh strawberries and mix well.
5. In a separate bowl, mix the cream cheese with the sugar. If the cream cheese is too cold, place it in the microwave to soften it up for a few seconds.
6. Place half of the cream cheese mixture on the bottom of each cooled pie crust. Spoon half of the glazed strawberries over the top of the cream cheese. You don't need to use all the liquid if the strawberries have a nice mixture of glaze all over them.
7. Spoon whipped topping over the strawberries if eating right away. If not, keep the pie refrigerated until you serve it, at which point you can add the whipped topping.
This pie is best eating the day it is made though so keep that in mind. It will definitely last several hours, but eat it within 24 hours or it will get too soggy.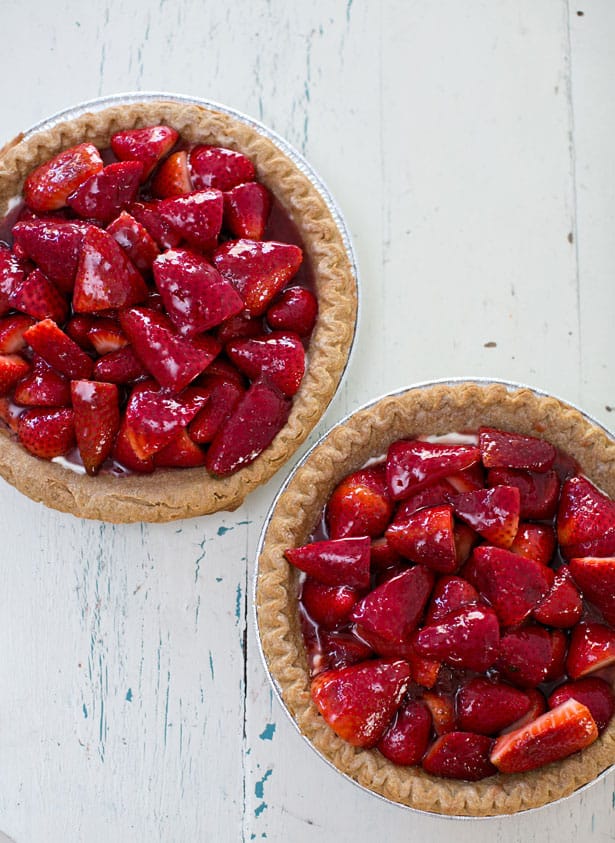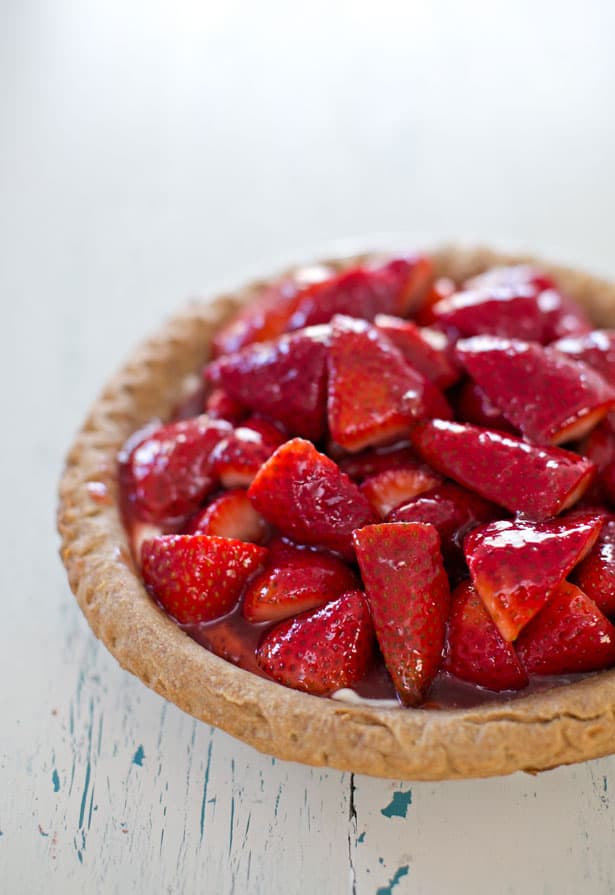 Using strawberry preserves is an easy way to make a strawberry glaze while keeping a fresh strawberry flavor. Since it's diluted with water, it's not overly sweet, but still provides that "sticky" glaze that clings to the strawberries.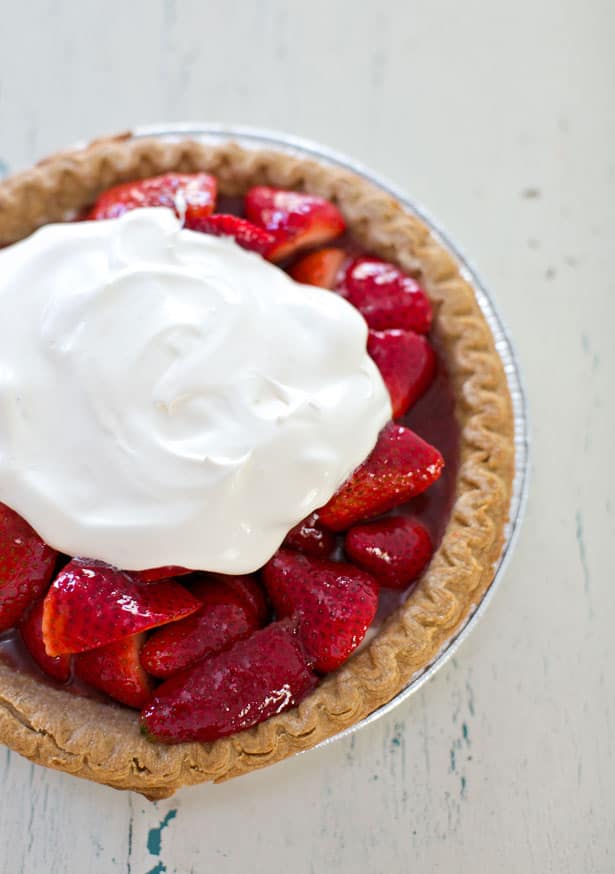 This is a delicious pie that is just so pretty to look at! I love the combination of soft, billowy whipped topping over the mound of glazed strawberries.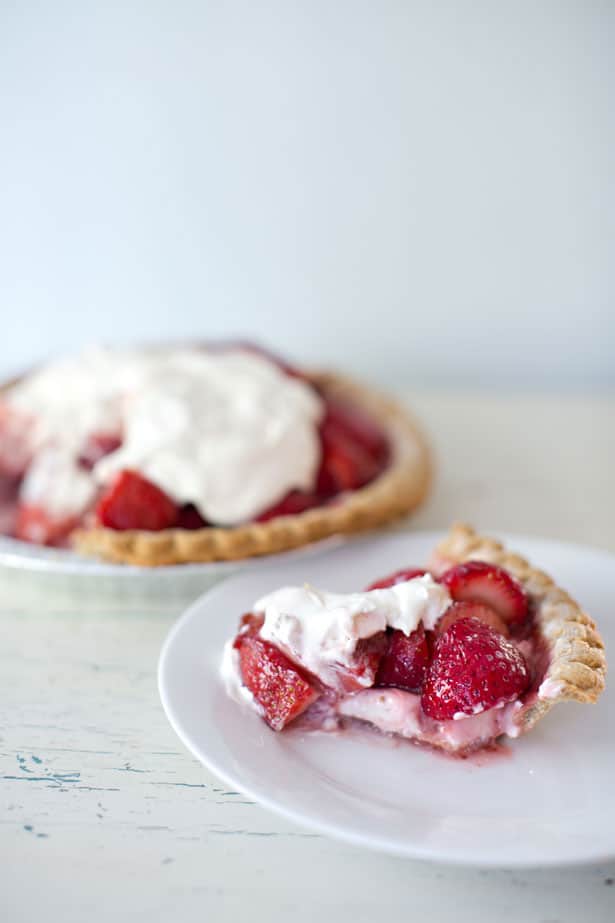 The real show stopper is the hidden layer of cream cheese at the bottom. The combination of sweet berries and whipped cream combined with the slightly tangy cream cheese crust is almost like eating a bite of cheesecake combined with pie!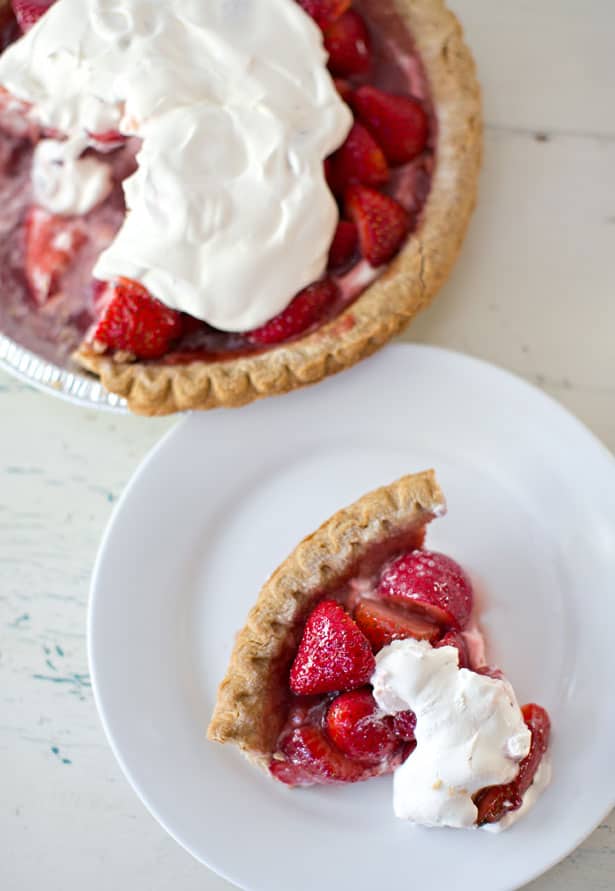 We brought this pie over to a dinner with some friends and it was devoured by 4 adults and 2 kids in 10 minutes flat! If you're looking for an easy strawberry pie recipe with an extra special touch, this double cream strawberry pie is it.
Have you ever tried making strawberry pie? How do you typically like to eat them? Plain or with cream?
Also see:
10 Delicious Kid-Friendly Strawberry Treats