Hopscotch your way to adulthood! Print out these fun birthday cards to go along with kid's birthday gift. It's a fun project to do with your kids before heading out to their friend's birthday party!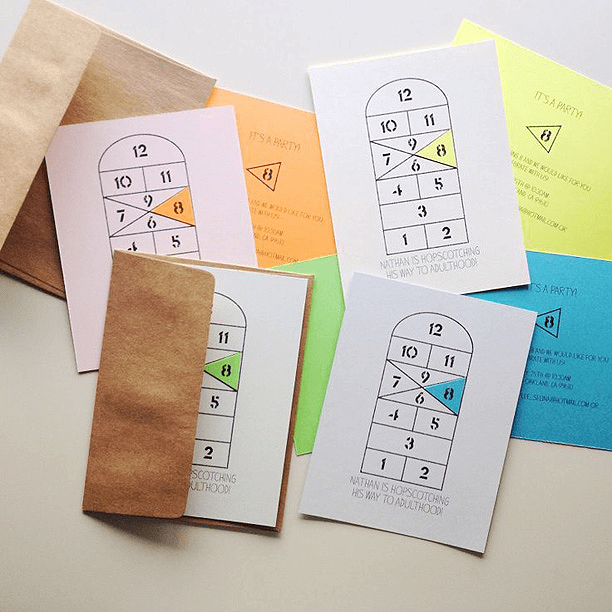 Materials:
– White Adhesive Labels (full size)
– Neon or Color Papers (65lb card stock)
– Color Printer (Inkjet shown)
– Scissors
– Tacky Glue or Double Sided Tape
– A2 Size Envelope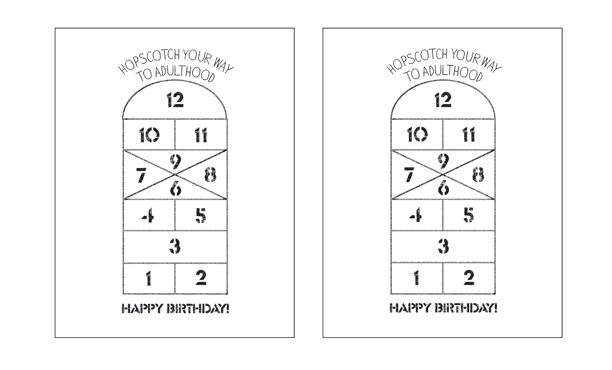 Birthday card printables (2-UP) for you to download here.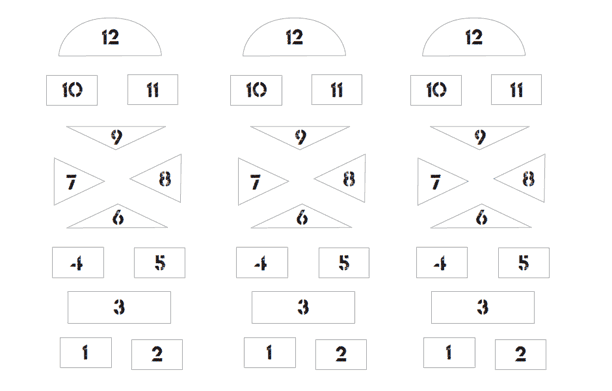 Birthday card stick-ons (3-UP, for extra) for you to download here.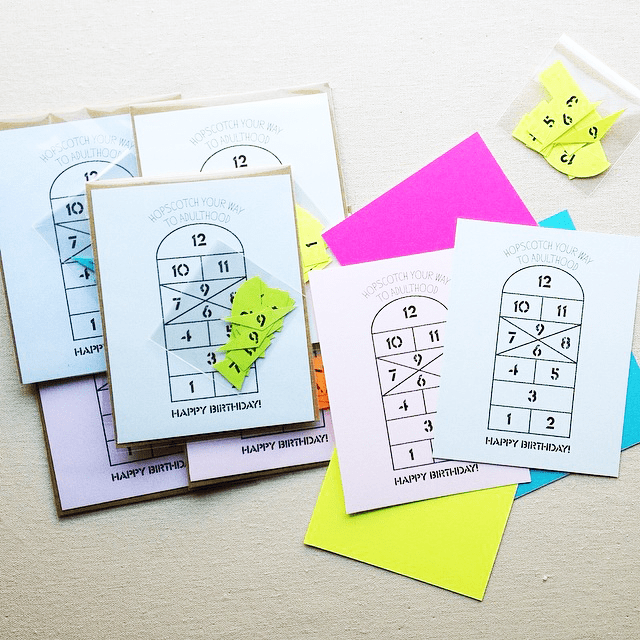 Instructions:
1. Print hopscotch birthday card (2UP) pdf from link above on adhesive white label (full size 8.5″ x 11″). I usually buy this adhesive paper from the paper company like Kelly's paper but you can buy smaller bulk size at any office supply store. One that will work for your printer will be great. I used the ink-jet compatible ones.
2. Before you cut out the birthday card design into A2 (4.25″ x 5.5″) size cards, stick the design on color card stock paper by peeling full size printed adhesive label. Here I used neon color paper for the pop! of color but you can use any color paper. Just make sure to use not too thick (like 80 lbs card stock) as it may not go through your ink-jet printer. I used 65lb cover stock in neon colors. I picked up a small ream from the Target store.
3. Cut the design into A2 card size, you will get two cards out of this printables. I used xacto knife and metal ruler but you can use scissors to cut around the edges.
4. Print stick-on printables (3UP) on 65 lb color card stock paper and cut out the pieces with scissors. You can save the extra ones for future use.
5. Glue or stick on the right number (birthday age) for your friend's birthday card. You can use durable glue like tacky glue or double sided tape.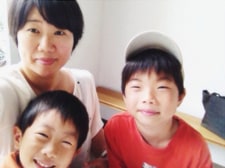 Selina Lee, is a graphic designer living in Oakland, CA with her husband and two boys (Nathan, 8 and Tyler 6), and the face behind SKYCreatives, a personal blog that explores her passion for design, coffee and creative parenting. She enjoys designing simple and modern printables for special occasions or just for every day fun. She loves to design, drink coffee and design some more. Follow her on Instagram.