The dolls I remember cherishing the most when I was young were the ones with details made of beautiful fabrics that didn't fall apart after lots of hugs and lugging around. Walnut Animal Society aims to bring beautifully crafted stuffed animals that are not only well-designed, but will stand your child's cuddles for many hour of play.
Founded by felt crafter and designer Lauren Bradshaw, Walnut Animal Society dolls are made with Lauren's signature illustrative designs. The animals are handcrafted of brushed wool with sweet coordinating details like leggings, kerchiefs, dresses and bows, in modern fabrics and textiles.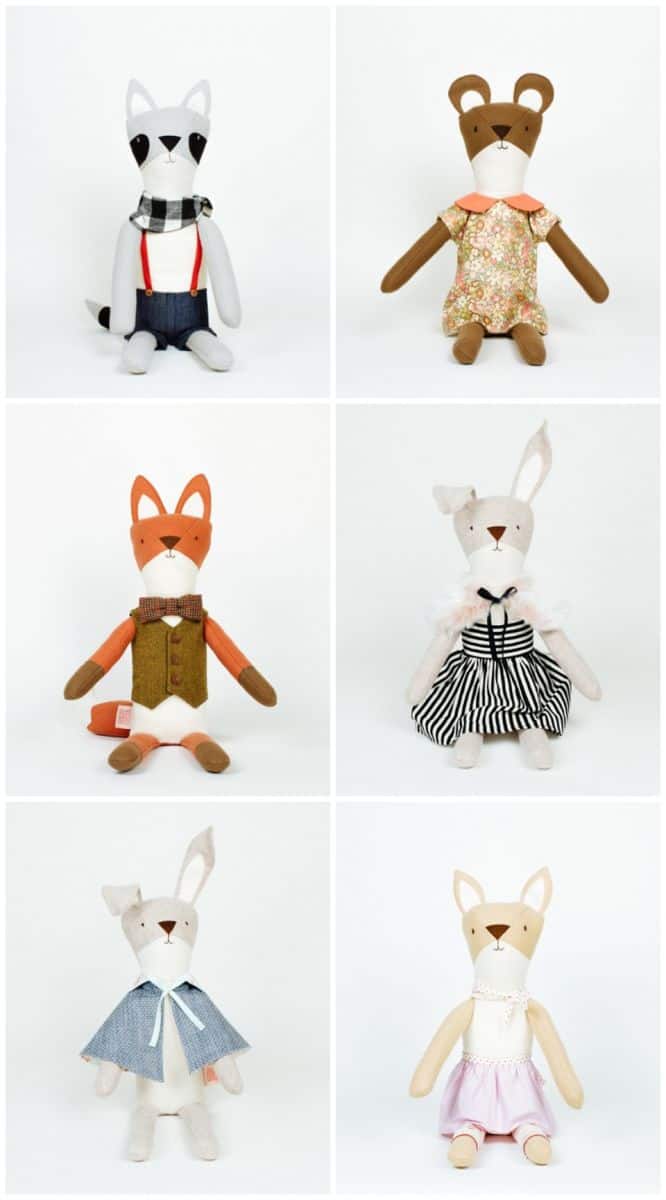 The best part about having dolls is playing dress up of course. Walnut Animal Society apparel can be interchanged with additional accessories and clothing items you can add by the piece.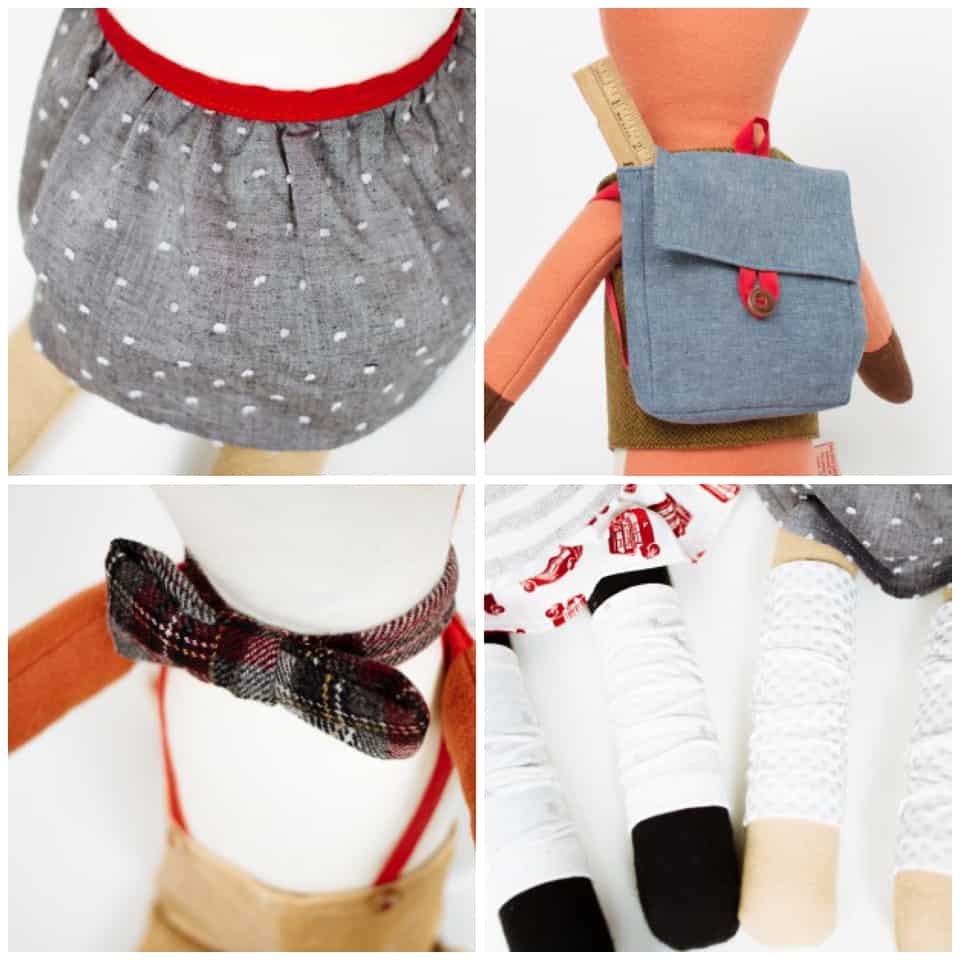 The animals stand a good size, about 2 feet tall and materials are natural and locally sourced, all handmade in the U.S.A.
Take a look at Walnut Animal Society's entire collection of dolls and accessories on their online store.