We've featured cool cardboard constructions toys and furniture for kids like these flexible chairs, playful eco-friendly furniture, and even cardboard sets kids can build. But none have captured our fascination as much as this latest find from QBOX.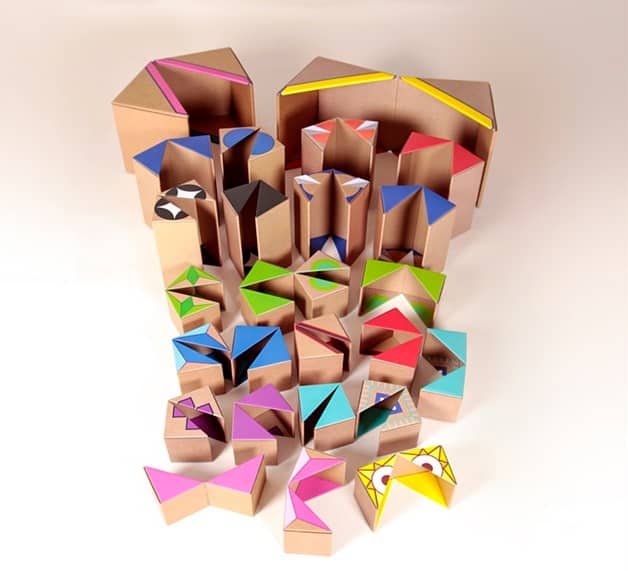 These imaginative and colorful cubes flex to allow kids and adults to build endless configurations of toys, games and even furniture.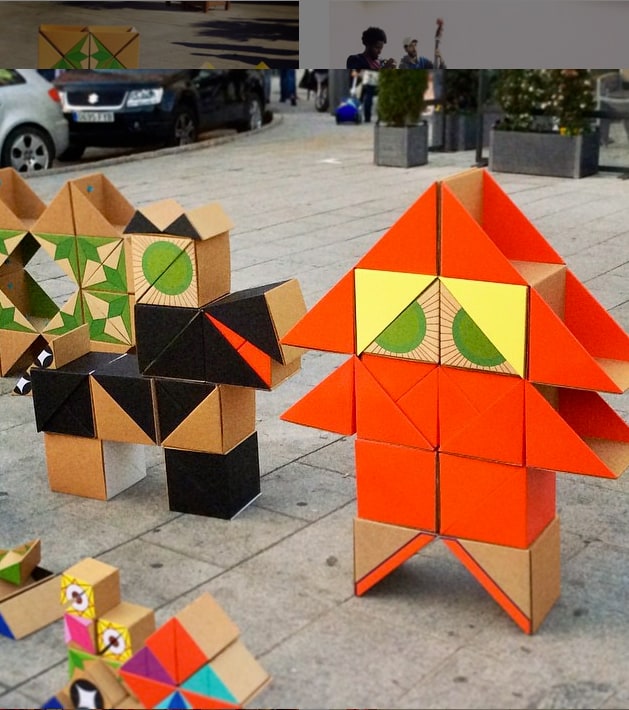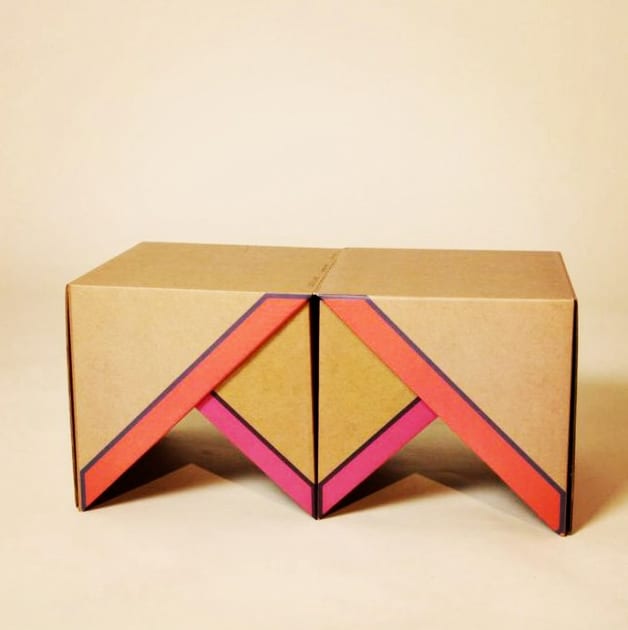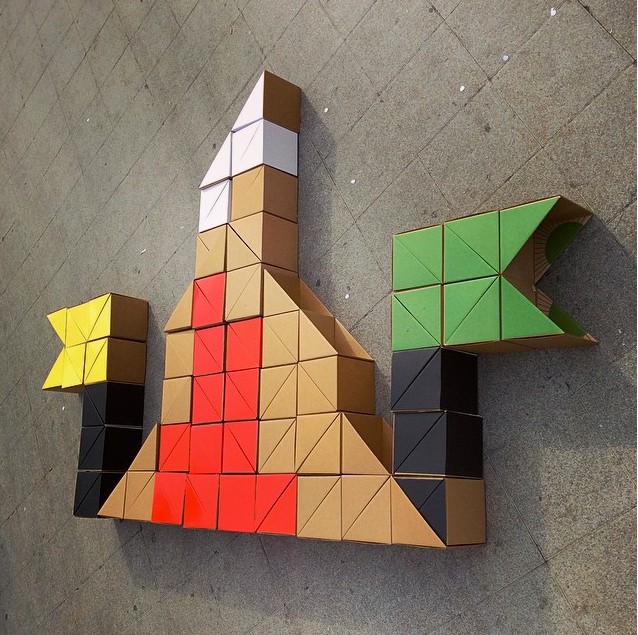 What's striking is their modern printed on designs that feature bold patterns and colors that make humble cardboard stand out as one-of-a-kind art pieces for the home that also serve a function.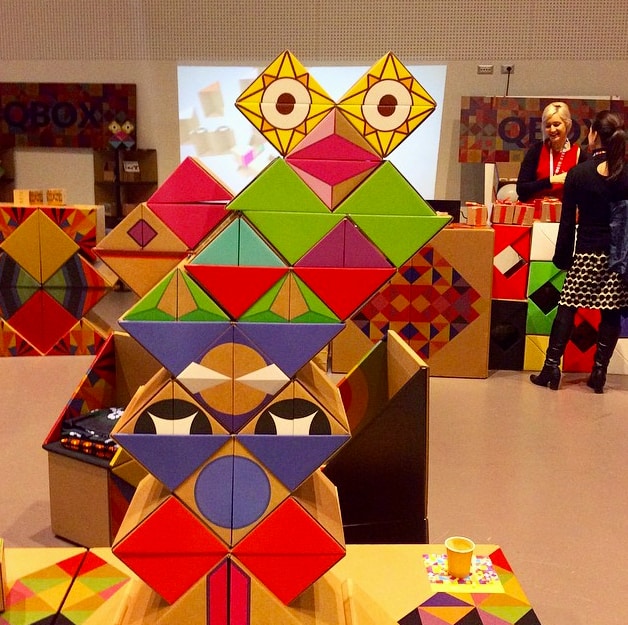 QBOX currently offers different sets and sizes such as their game set with small pieces or larger world design for building fun structures.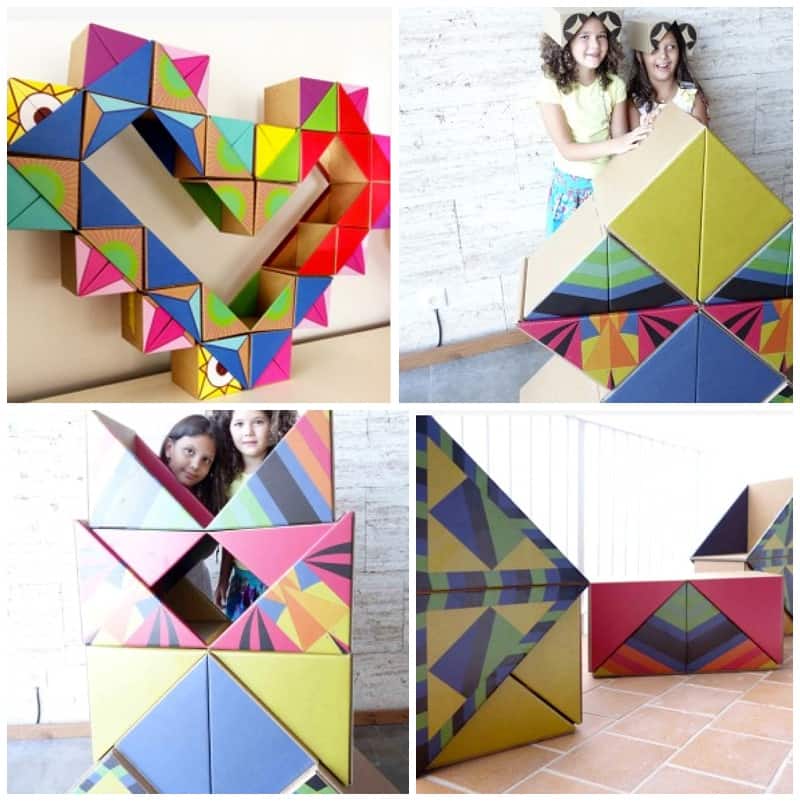 View the full collection over on QBOX's website.
(All images via QBOX)