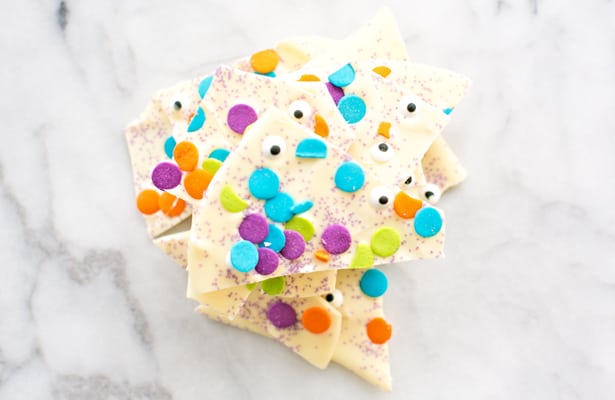 We love Halloween for many reasons like the fun excuse to dress up and of course indulging in lots of spooky treats. Here's a super simple white chocolate monster bark you can make in less than half an hour that's always a win at any Halloween party. It's a great one to try with the kids, they'll love sprinkling away and sticking on googley eye candies to make faces.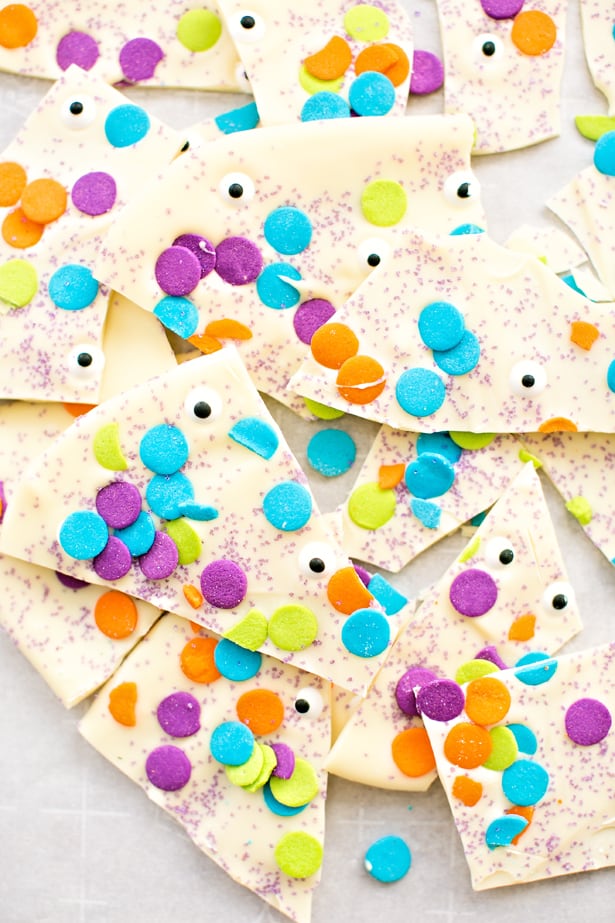 Easy White Chocolate Monster Bark – Ingredients:
– 12 oz White chocolate chips
– 1 Tbsp vegetable oil
– Colorful sprinkles
– Googley eye candies
You'll also need parchment paper and a rimmed baking pan.
Instructions: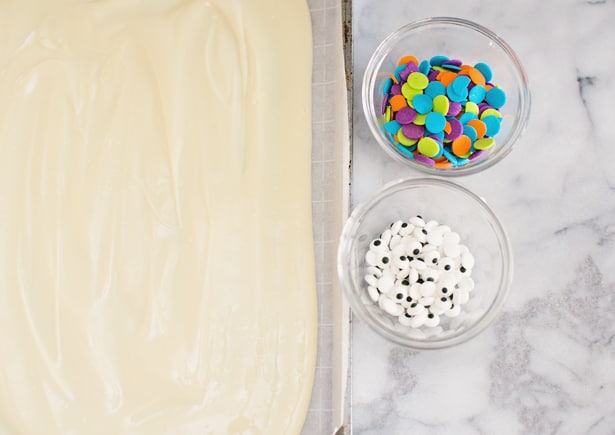 Step 1. Pour your white chocolate into a microwave safe bowl and add the vegetable oil. Microwave in 30 second intervals, stirring in between until the chocolate is smooth and melted.
Step 2. Line a rimmed baking pan with parchment paper. Pour your white chocolate in a thin, even layer. Add sprinkles and googley eyes.
Step 3. Refrigerate until firm. Crack into pieces. Keep refrigerated or in a cool place away from heat.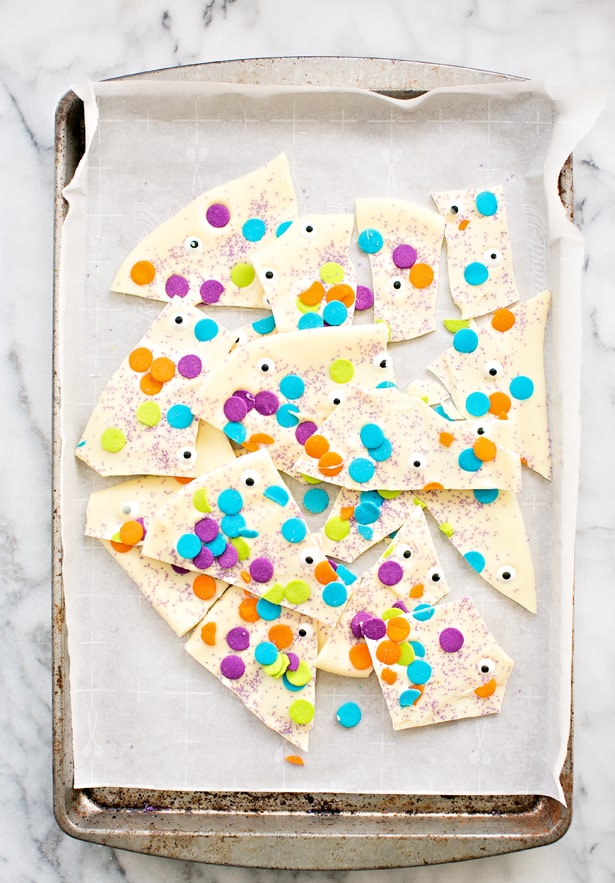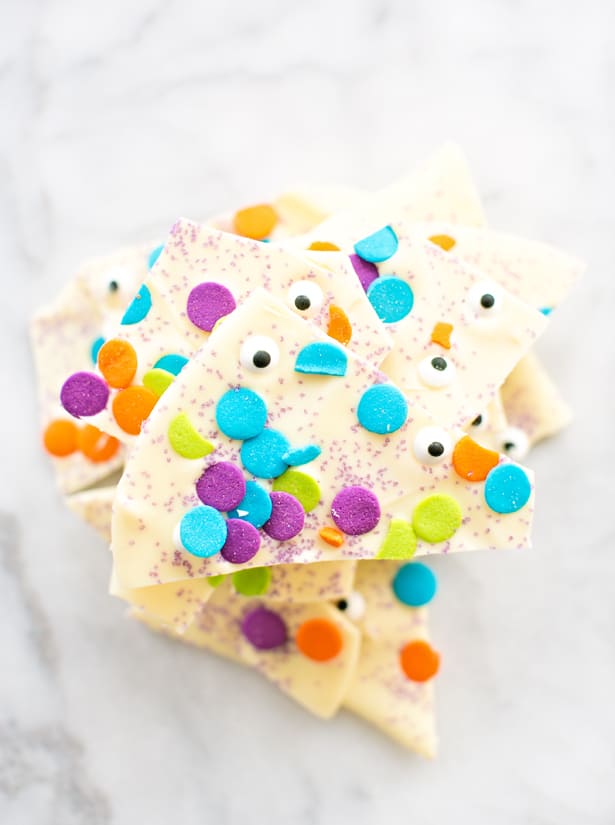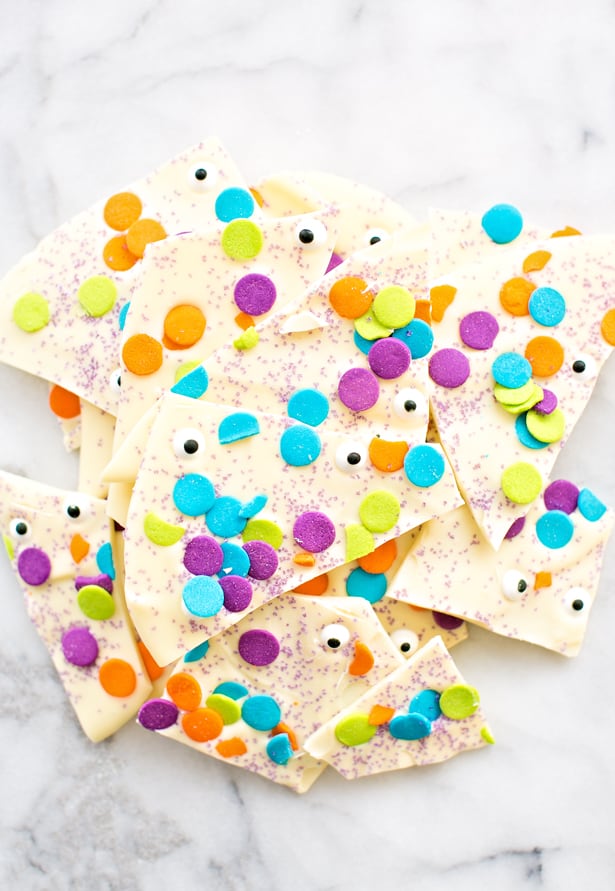 This white chocolate monster bark is a cute spooky, and colorful treat to celebrate Halloween. It took us all about 15 minutes to prep so you can make it in a pinch for those last minute parties. You can also replace the white chocolate with dark if you'd like.
What are your favorite Halloween treats for kids?
Check out more Halloween fun!