Your waffle iron may look like a one-use appliance with the job of delivering brunch. But if you think about it, it's sort of like a countertop oven. One that cooks much faster and is less of a pain than heating up a conventional oven – with a cute rounded shape to boot. Test the limits of your waffle iron with these delicious and unique recipes. Make savory omelets, hash browns, and macaroni and cheese. Or go sweet with kid-friendly desserts like brownies, cookies and yes, even donuts. I don't know about you, but my kids' eyes always light up at the mention of waffles for dinner. Now you can actually serve them something that would count. How about waffle pizza or quesadillas?
What's the strangest thing you've ever cooked in your waffle iron?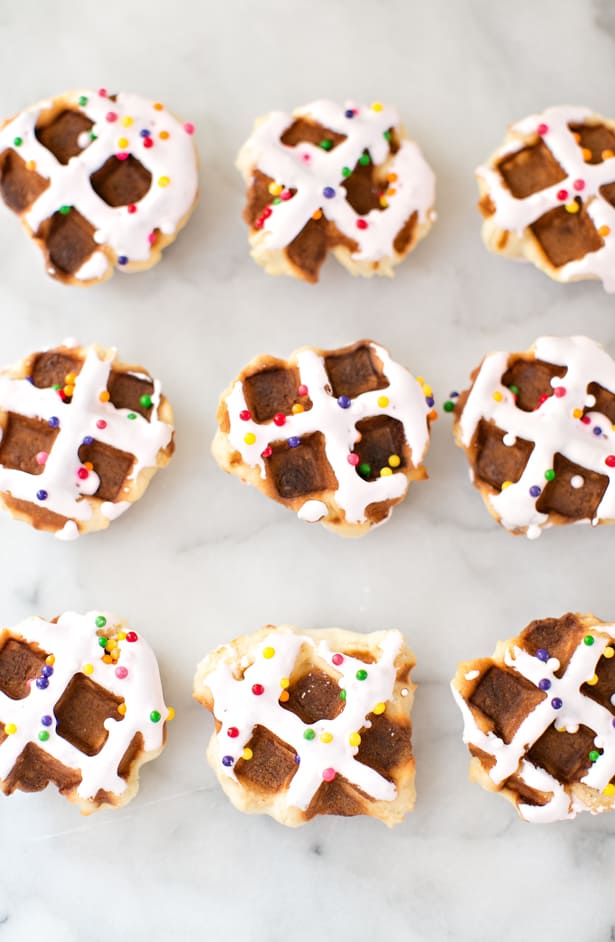 Waffle Cookies (via hello, Wonderful)
We adjusted one of our favorite sugar cookie recipes to make these miniature sprinkle waffle cookies, perfect for big and small celebrations.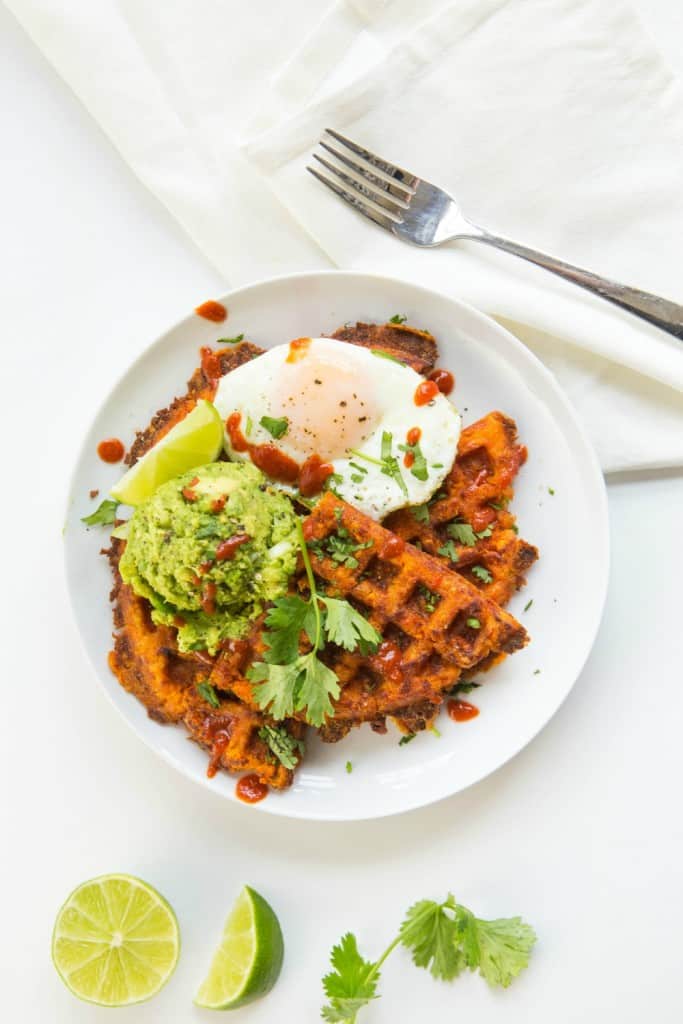 Sweet Potato Waffles (via Yurielkaim)
If your kids don't like eating sweet potatoes straight up, these waffles may make them more palatable AND they only require 3 ingredients to make!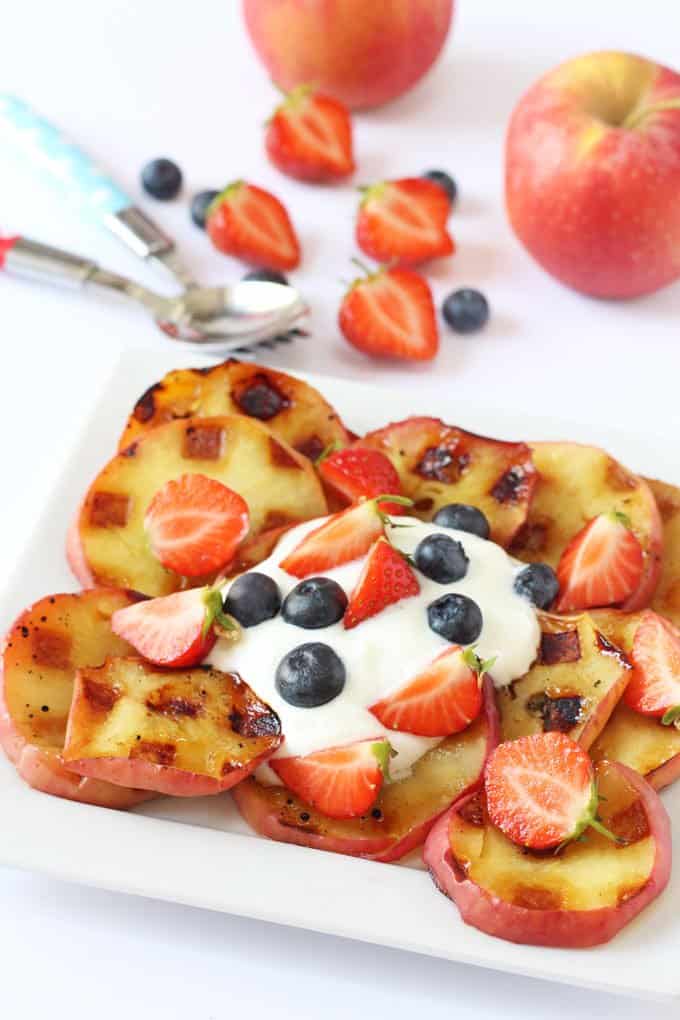 Waffle Cinnamon Apples (via My Fussy Eater)
A delicious and healthy grilled snack that doesn't require the BBQ grill. Top these off with a bit of whip cream to turn it into a yummy dessert.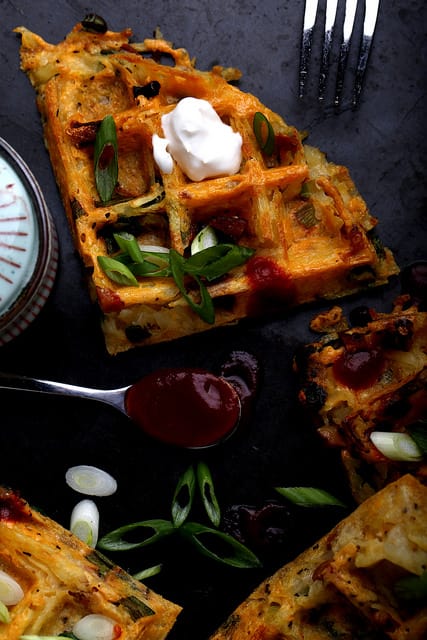 Loaded Baked Potato Waffles (via Olives for Dinner)
You can add pretty much anything you want to this loaded potato waffle to make it a savory dinner dish kids will dig.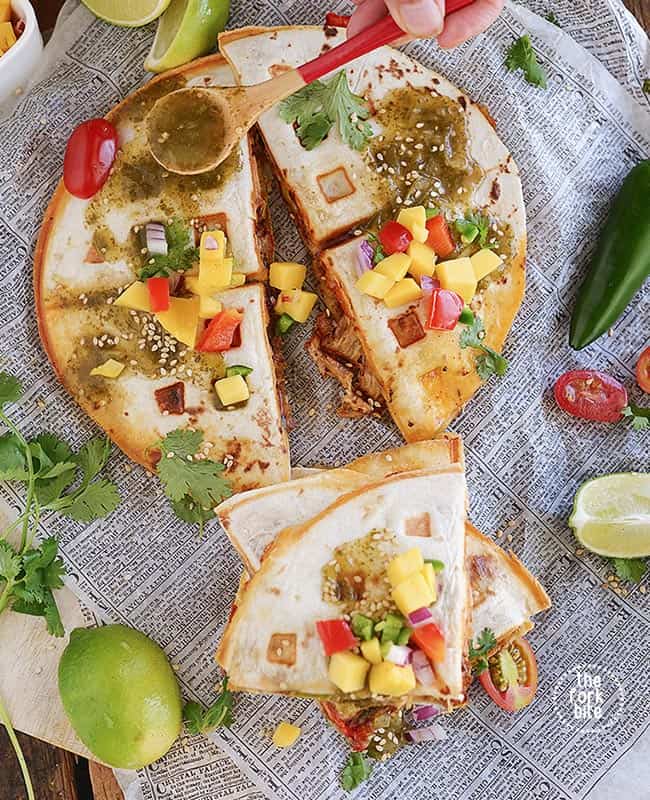 Waffle Quesadillas (via The Fork Bite)
We have quesadillas at least twice a week. How genius is this idea of cooking them over a waffle iron?! Load them up with your favorite meats, veggies and cheese and you've got dinner in a flash.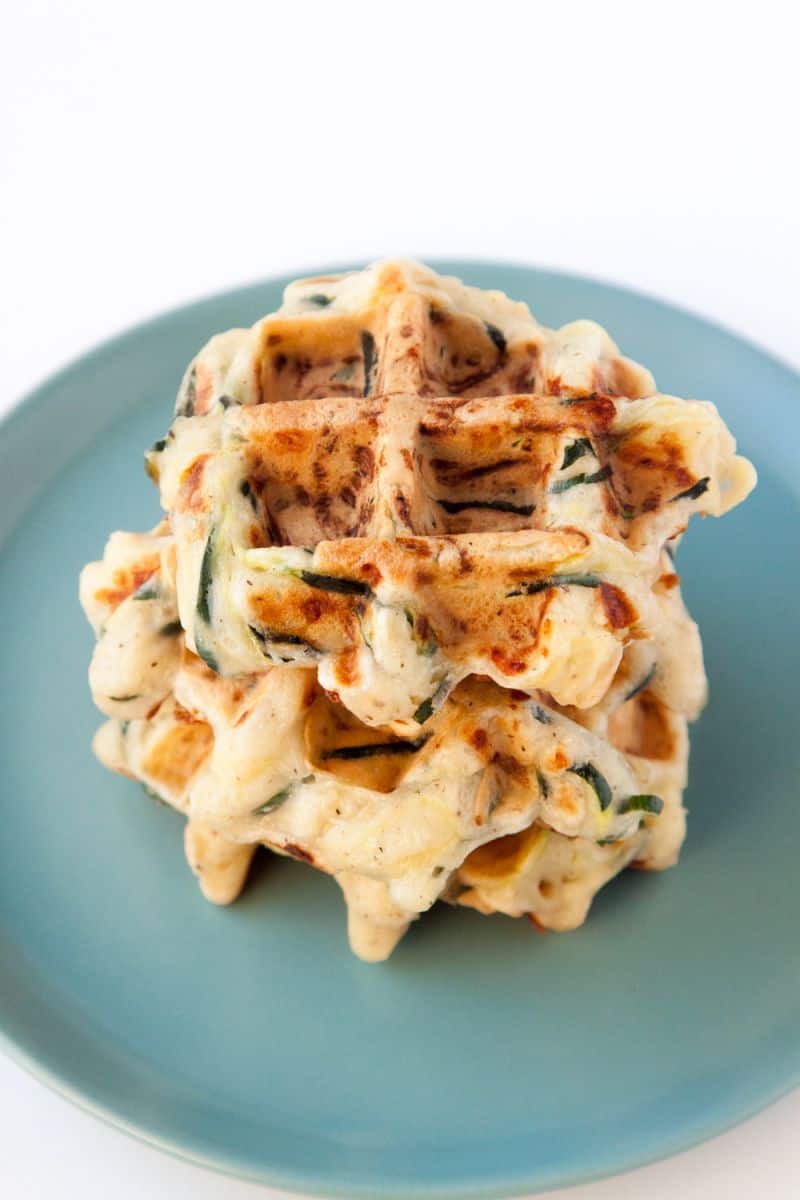 Zucchini Mozzarella Fritters (via The Sassy Life)
These cheesy bite-sized appetizers also make a delicious snack or lunch option for the kids.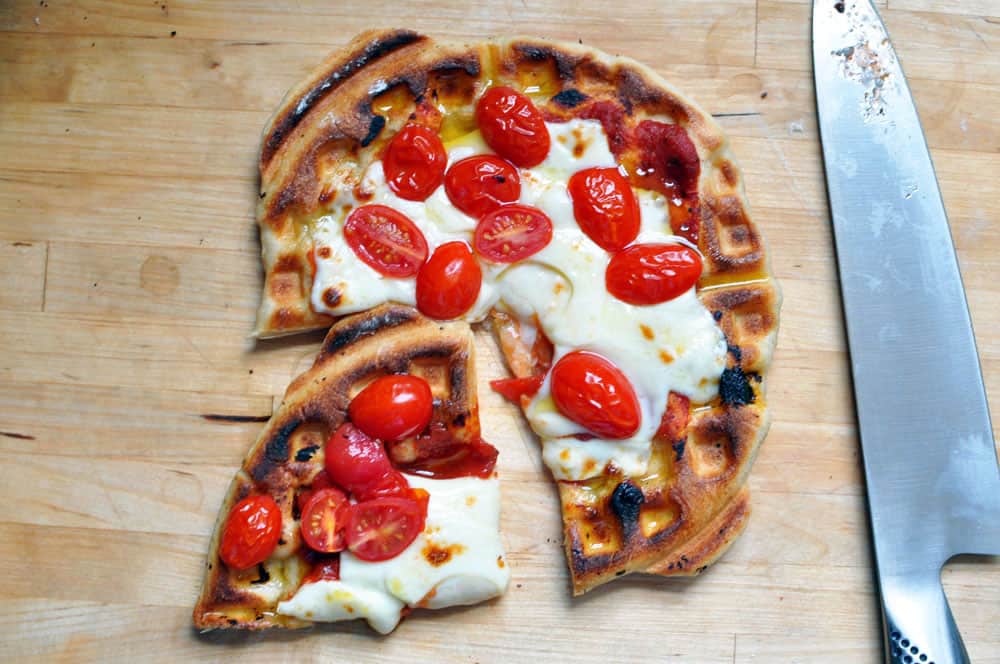 Waffle Pizza (via Will It Waffle)
If you've ever wondered if pizza dough will hold up in a waffle iron the answer is yes. Top this waffle pizza with your favorite toppings and get the kids involved in the kitchen as well!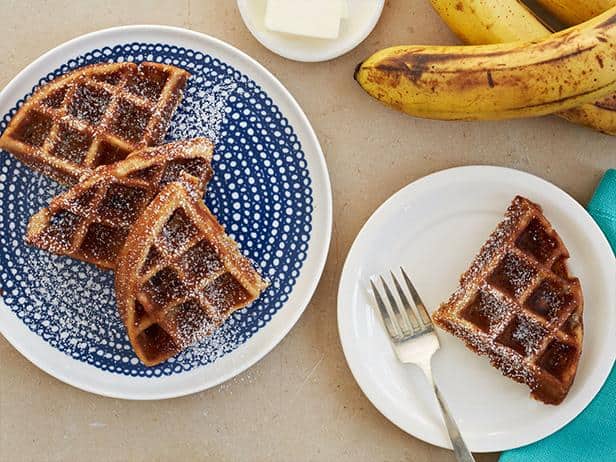 Waffle Banana Bread (via The Food Network)
This opens up the door to so many new food options…waffle muffins anybody? If you've got ripe bananas and a waffle iron, here's your chance to try something new that sounds totally fun.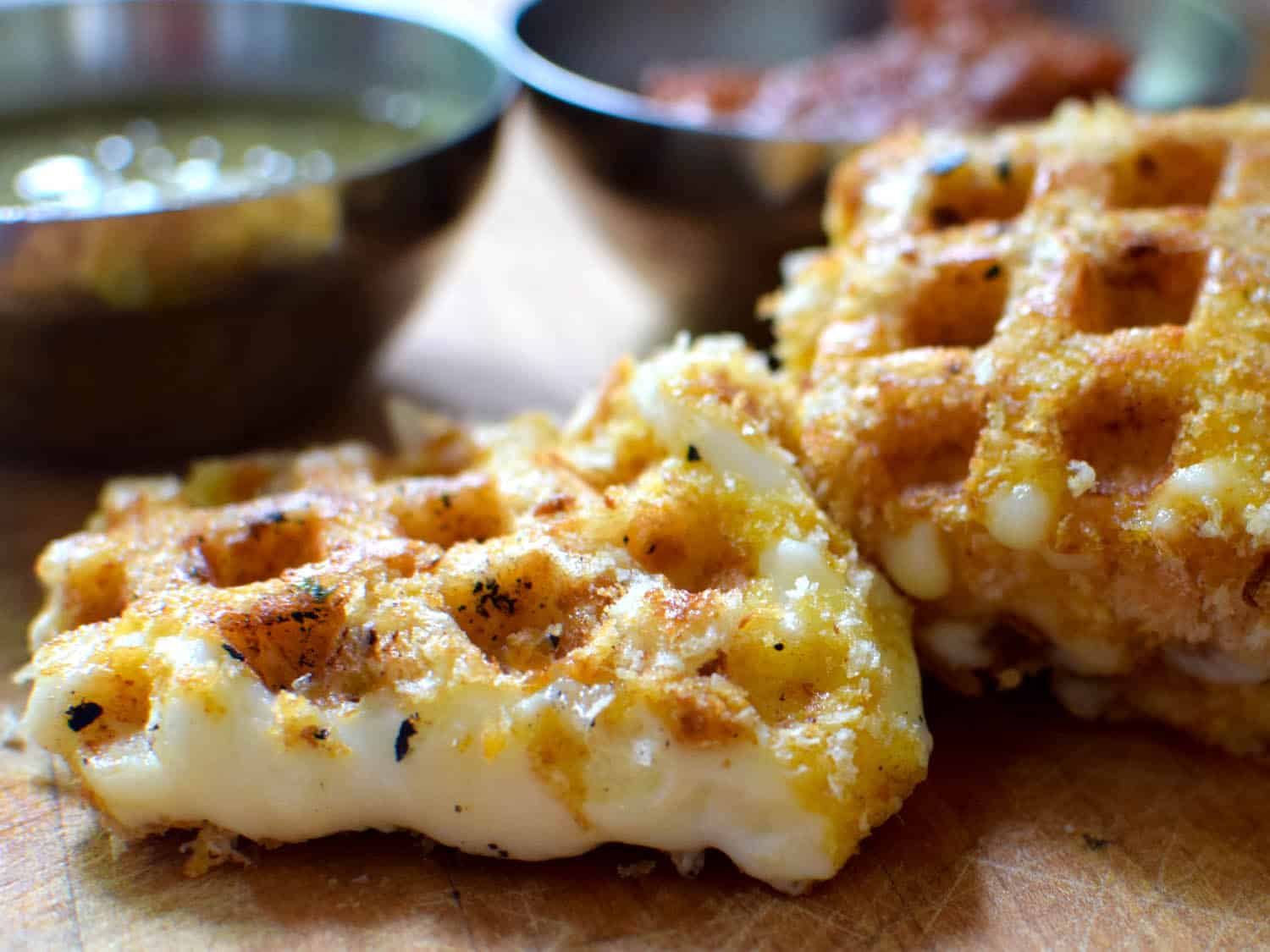 Waffle Cheese (via Serious Eats)
This gooey goodness has all the crispy flavor of fried cheese, without the oil. Yum!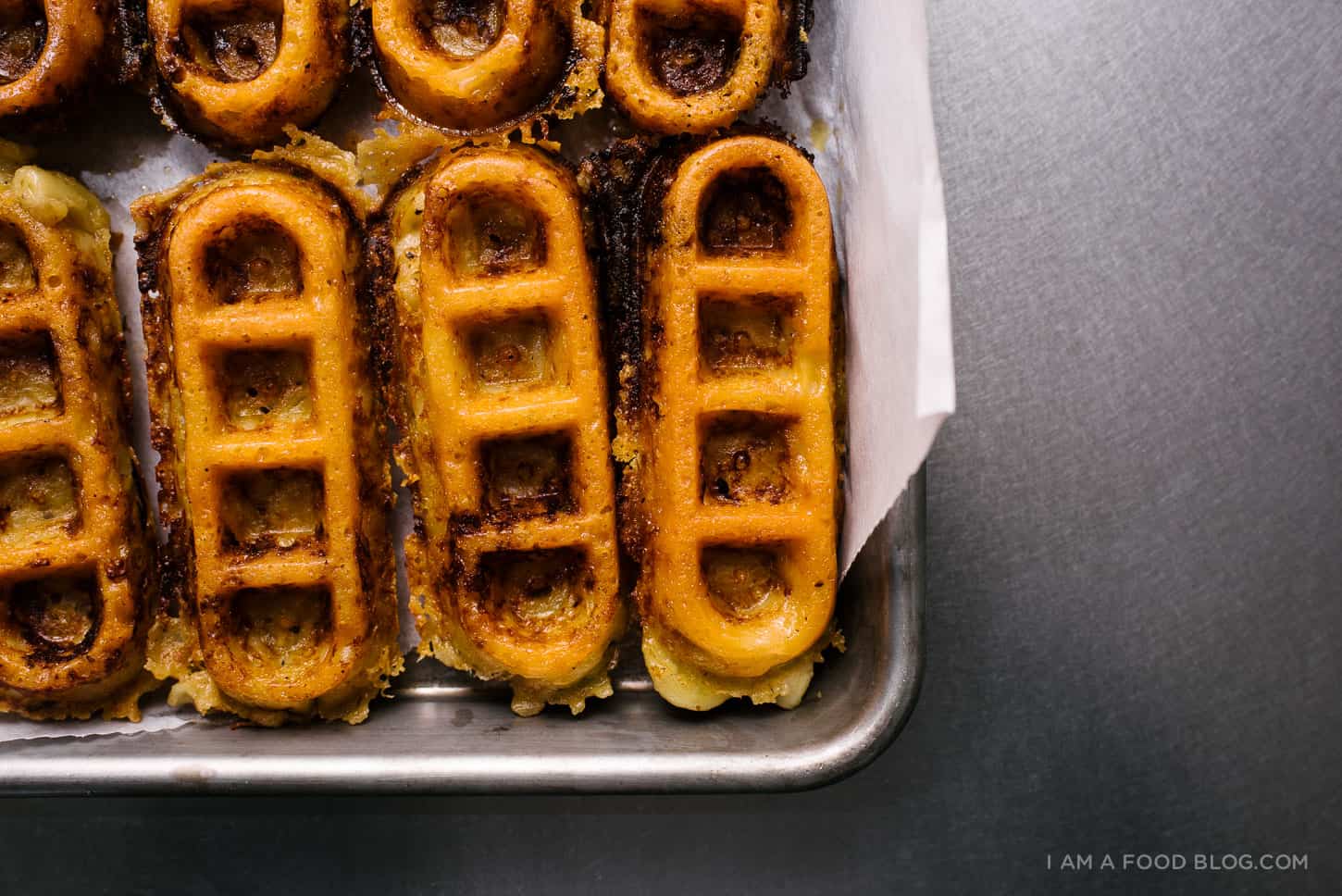 Mac and Cheese Waffles (via I Am a Food Blog)
Kids love mac and cheese so why not turn their favorite food into bite-sized pieces they can nosh on anywhere?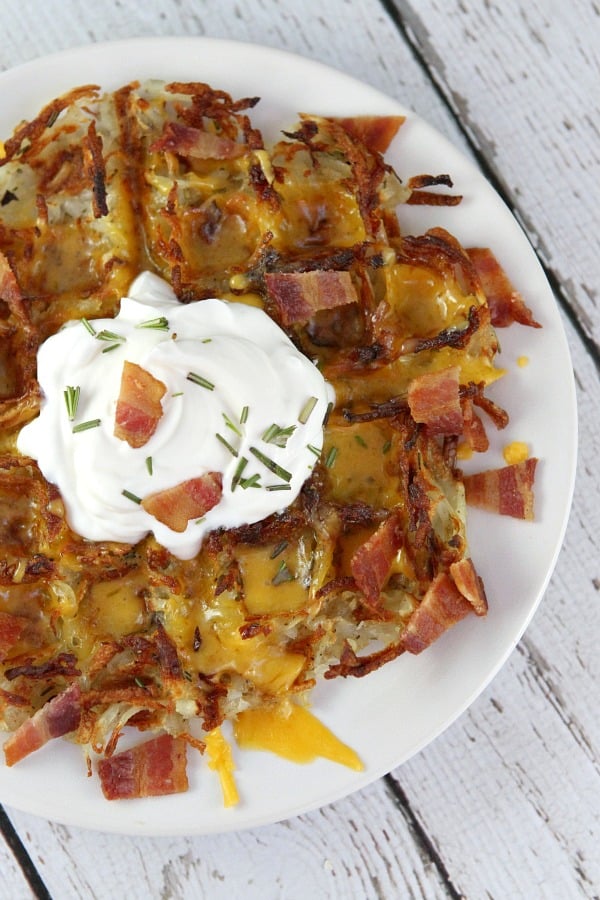 Waffle Hash Browns (via Recipe Girl)
These aren't just ordinary hash browns but an entire brunch menu cooked up in one delicious waffle.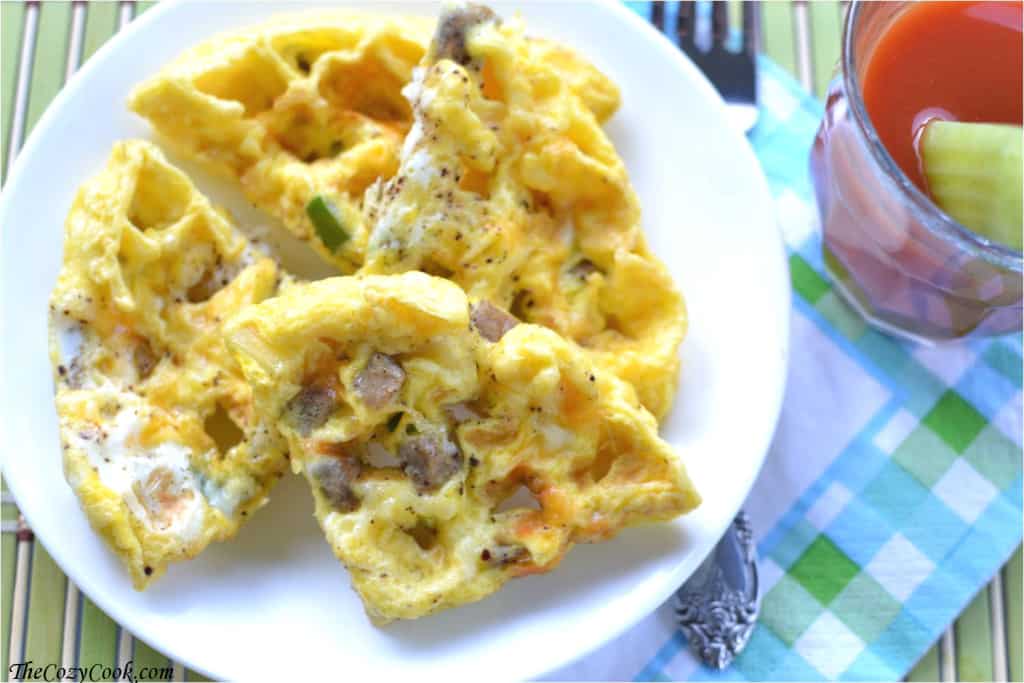 Waffle Omelets (via The Cozy Cook)
We don't know why but cleaning a waffle iron sounds so much more appealing than scrubbing a stove top and frying pan. Next time you're craving an omelet, try this and keep the kitchen mess to a minimum.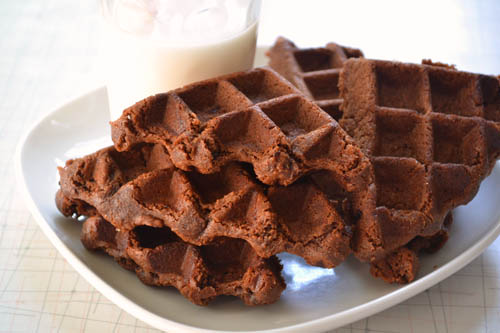 Waffle Brownies (via Babble)
Okay these are a game changer. Brownies for breakfast? Or make these as chocolate cookies for the days you're craving something dark and fudgy.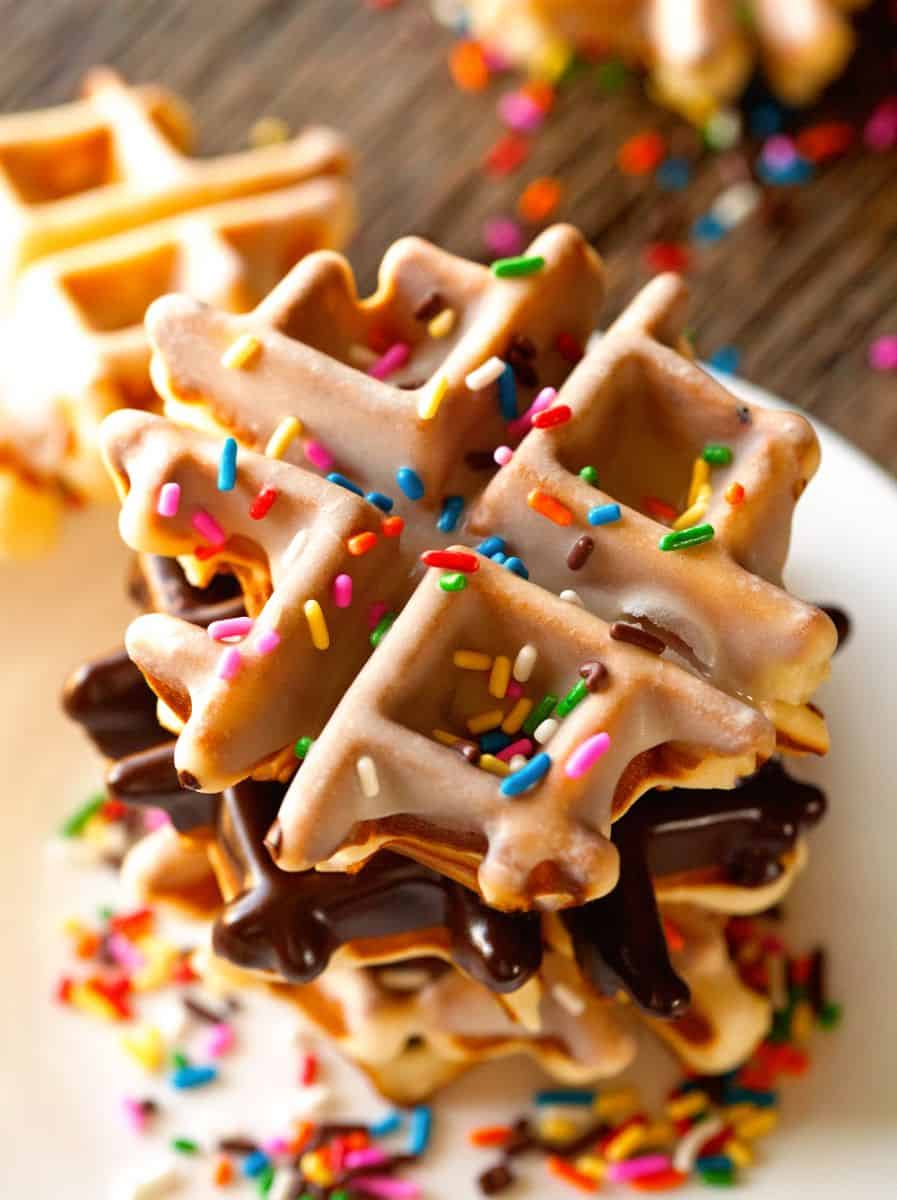 Waffle Donuts (via Deliciously Yum)
These delectable treats look just like donuts minus being fried and greasy. A fun party dessert options for the kiddos!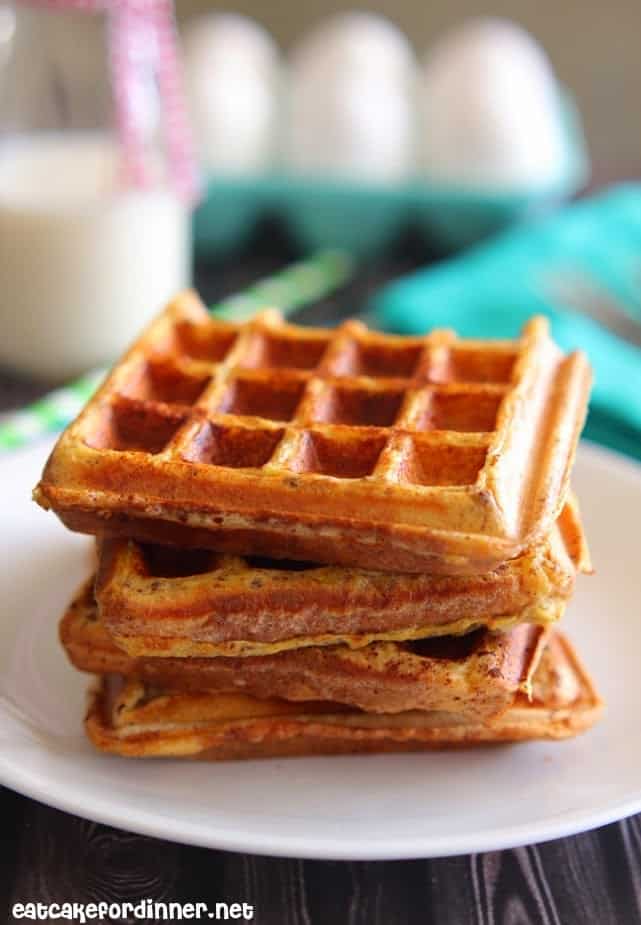 French Toast Waffles (via Eat Cake For Dinner)
Can't decide if you want waffles or French Toast for breakfast? Now you can have both in this collision of brunch heaven goodness.
Check out more kid-friendly eats here!