These adorable mini banana splits are a fun treat to serve kids for any small or big celebration. They're just the right bite-sized serving and look so festive, kids and grown-ups will love them!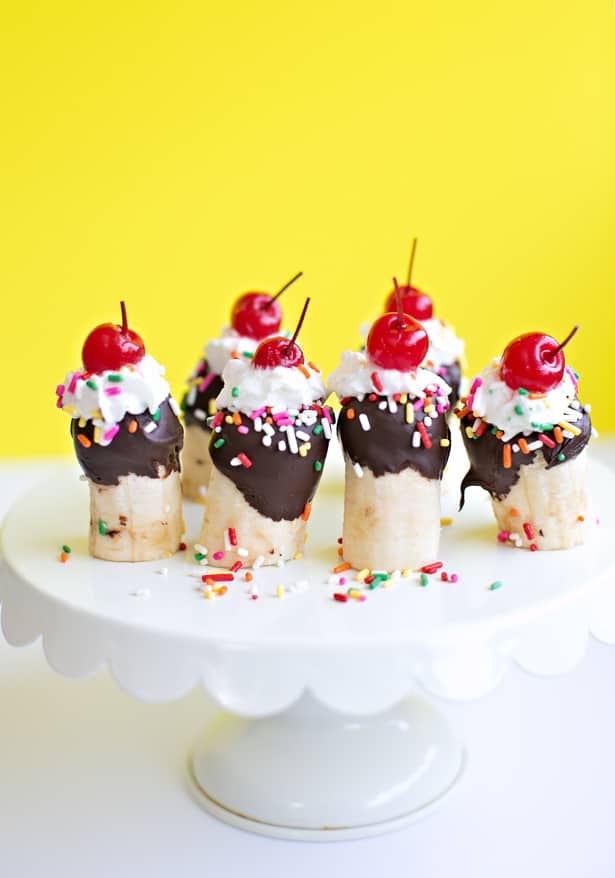 Easy Mini Banana Splits – Ingredients:
– Bananas
– Semisweeet chocolate
– Sprinkles
– Maraschino cherries
– Whip cream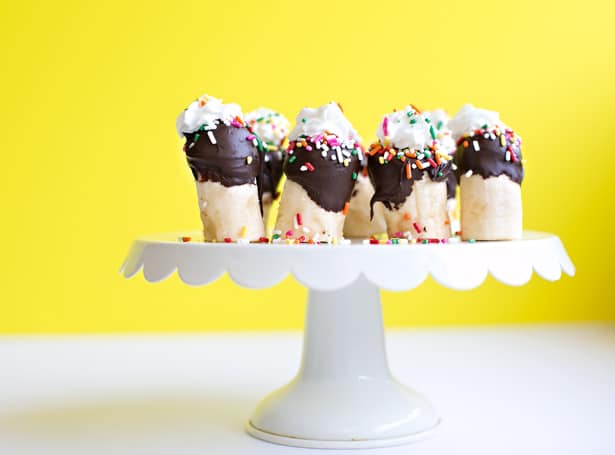 Instructions:
Cut your bananas into 3″ pieces. Melt your chocolate in a microwave in 30 second intervals until fully melted. Dip the bananas in your chocolate, swirling to get the sides.
Stand the bananas up right on a parchment lined baking sheet. Add your sprinkles on top of the chocolate and refrigerate the pan until the chocolate hardens. Before serving, add whip cream, more sprinkles and top with a cherry.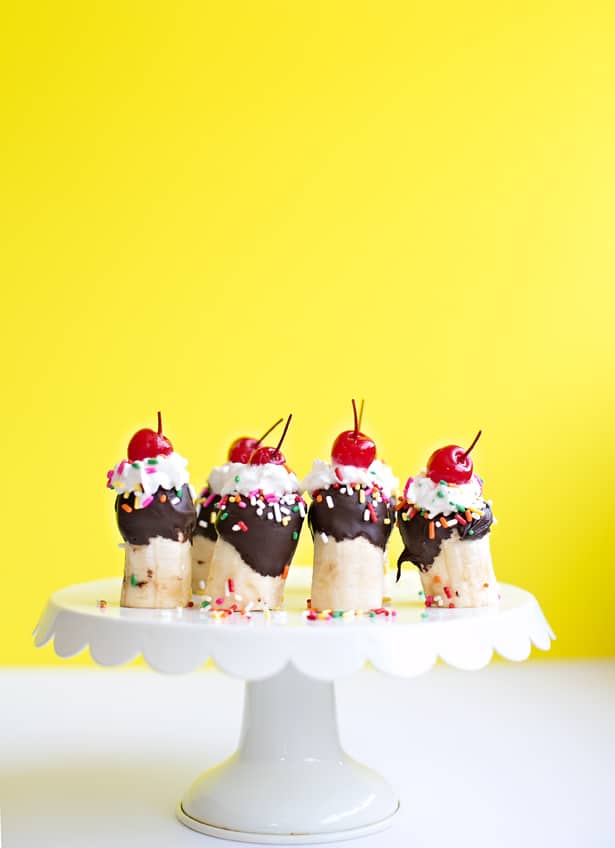 A cake stand is a cute way to serve these delicious mini banana splits up at a party.
You can try different toppings instead of sprinkles, like crushed candies or nuts. To make an even more decadent treat, serve these in a bowl with a scoop of your favorite ice cream and you have an instant banana split sundae.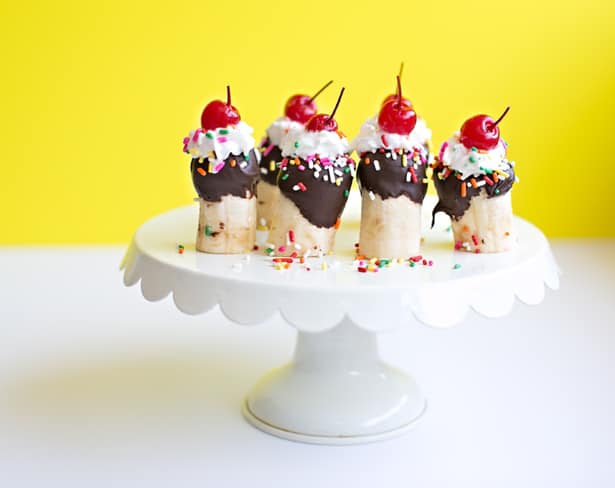 What are your favorite treats to serve kids? Take a look at more kid-friendly recipes here!