My kids are huge fans of Lakeshore Learning's awesome collection of bright and fun learning toys. We've been having tons of summer fun with them and recently got to try our hands at some of their cool tinkering and building toys.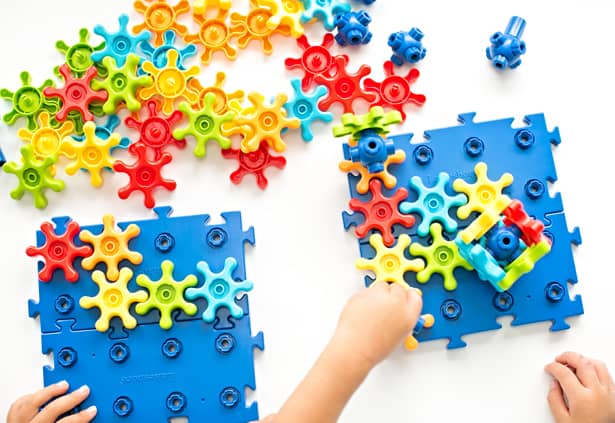 Gear Builder Set from Lakeshore Learning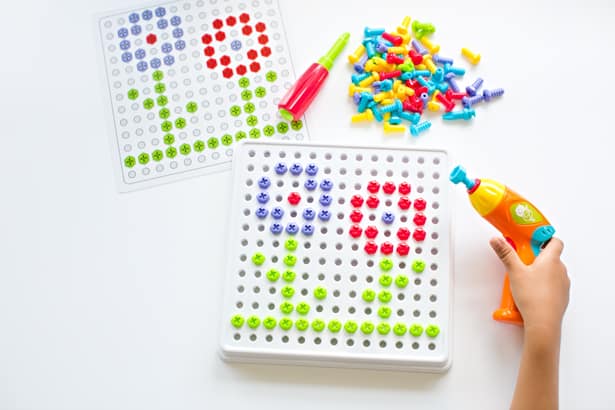 Create and Design Drill Set from Lakeshore Learning
These creative building toys provide lots of open-ended play that help sharpen fine motor skills and exploratory thinking as kids build their own designs. These toys are great for those summer afternoons when you need to set aside an activity for the kids and keep them entertained for a good amount of time.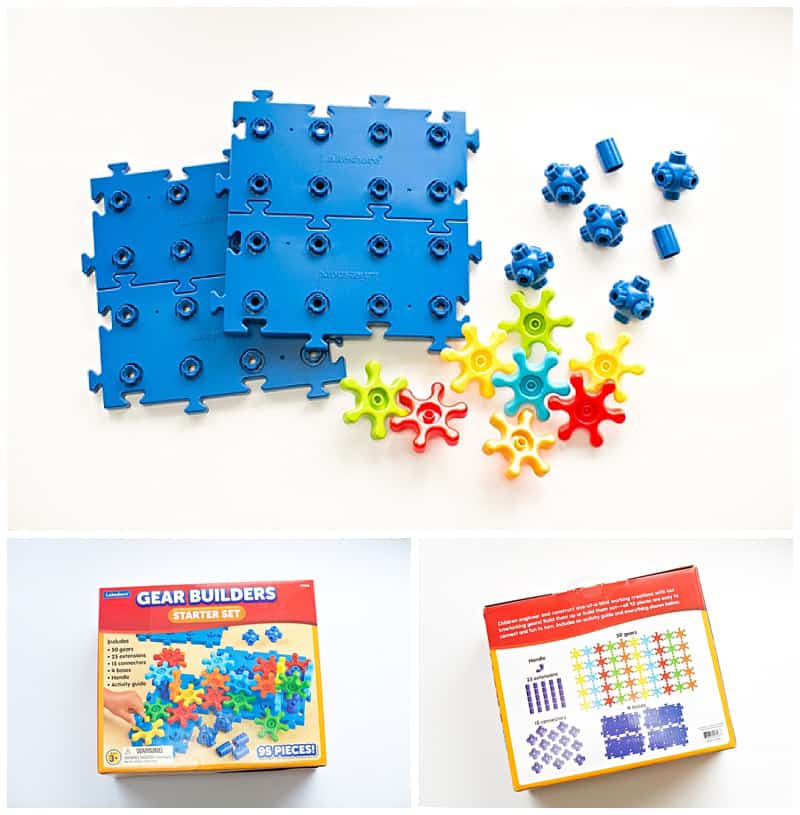 What I love most about Lakeshore Learning toys is their plug and play appeal. The toys are geared for kids under age 11 with easy set ups so they can go right in and start playing and learning with very little parent involvement or difficult modules to set up. Plus, my kids love the bright colors that is signature of many of Lakeshore Learning toys.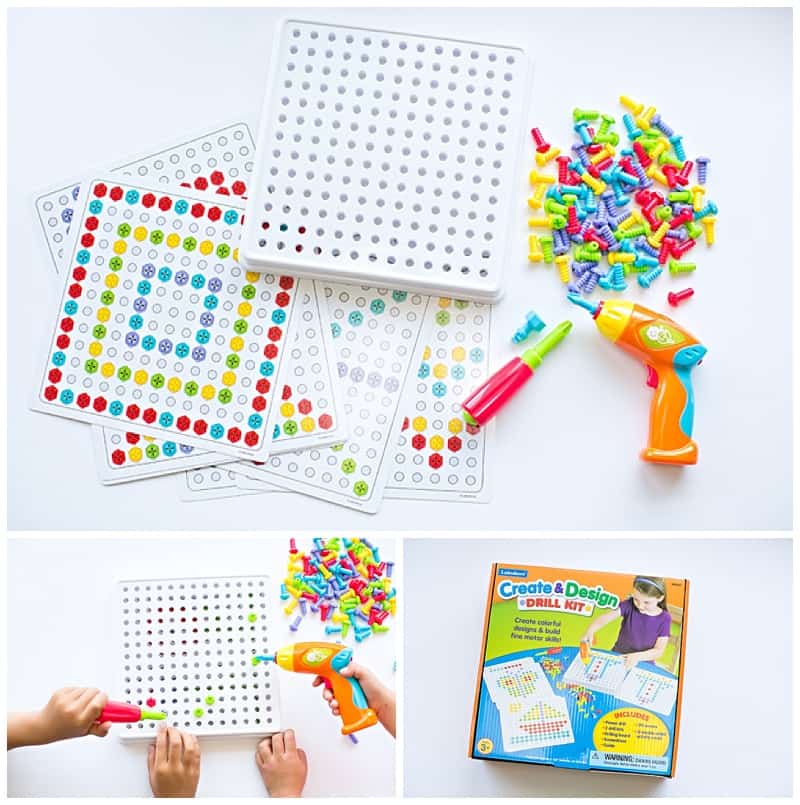 The Gear Builder's 95 piece set comes with colorful gears, connecting bases and a crank so kid can explore the motions of gears.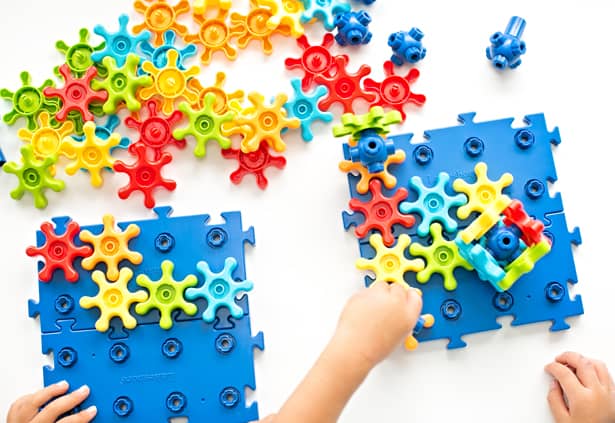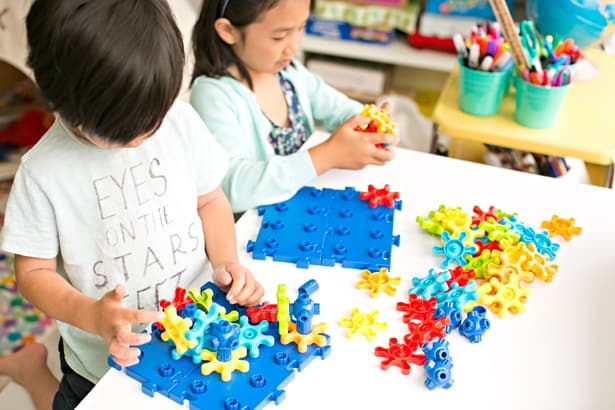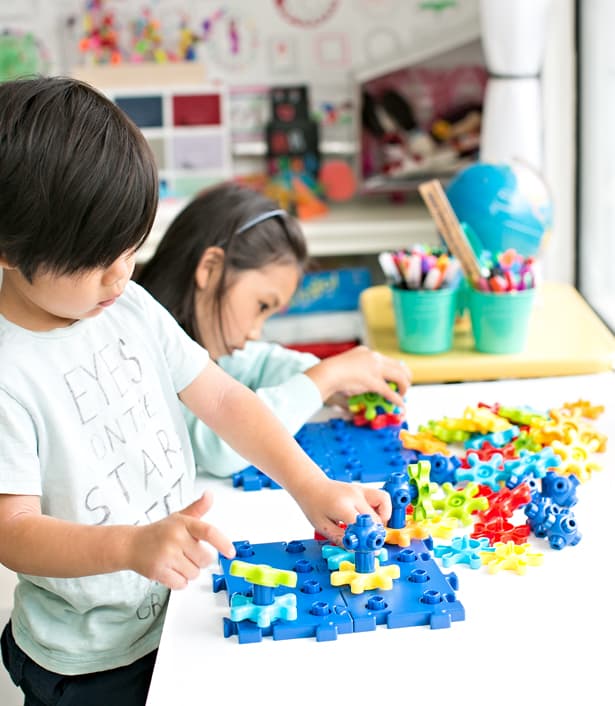 This is a great toy for playing side by side with another sibling or on a play date as you can each get your own base and connect them if you choose.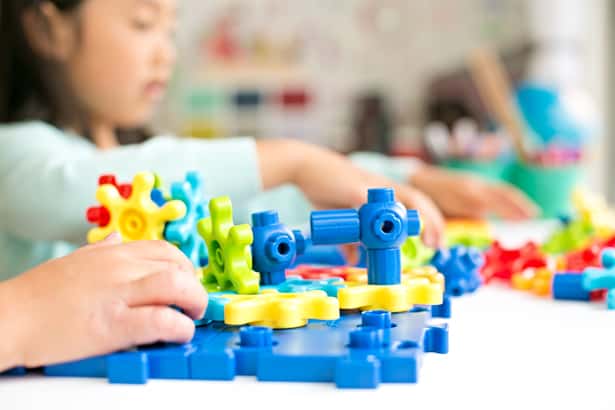 The photo above shows the neat connectors so you can build structures upwards if you want.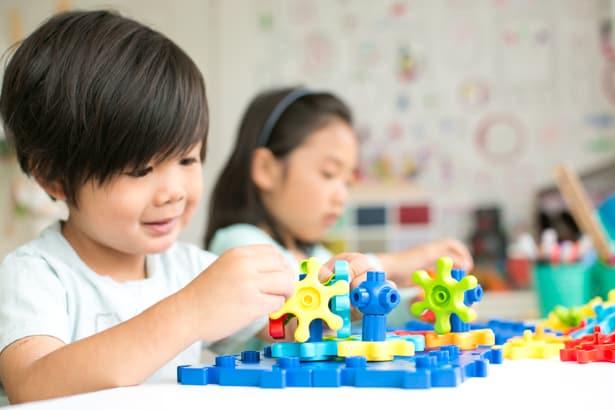 By far, one of the kids' favorite things about the Gear Builders is the crank that comes with it. Once you connect it, it moves all the gears you have in place and the movement of the gears is fascinating to watch!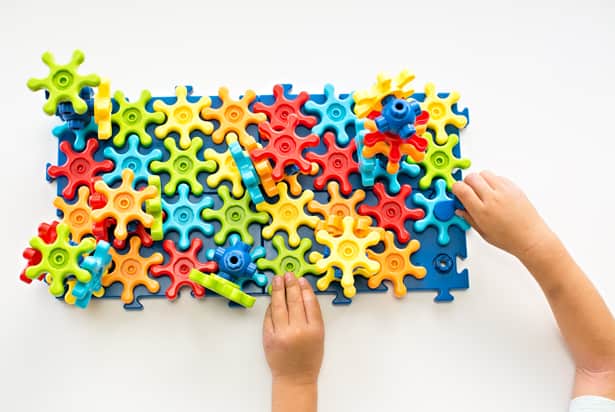 We also checked out the Create and Design Drill Kit, which allows kids to safely play with tools like a battery powered drill and screwdriver. The kit comes with 20 activity cards with designs to place coordinating colorful screws on the plastic plate that comes with the kit.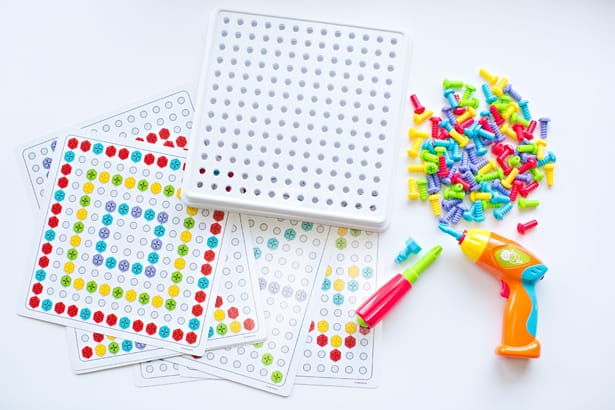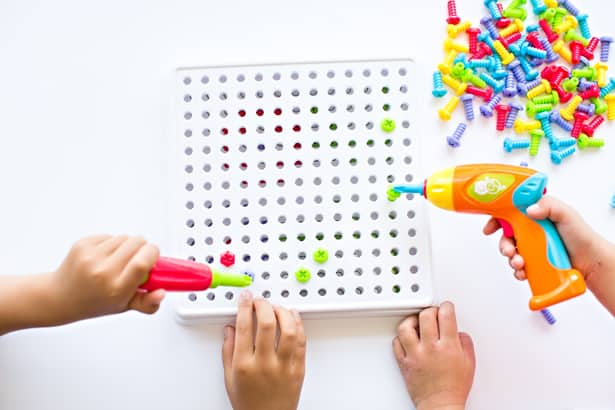 Simply place an activity card underneath the base and match up the colorful screws.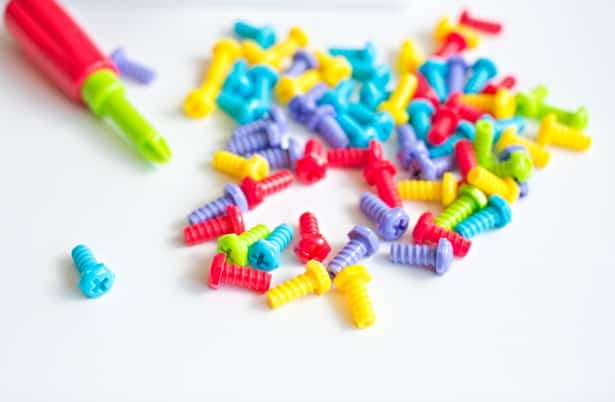 My kids loved using the drill to insert the screws, which also takes them out. You can also use your hands or the screwdriver, which provides options for different ages of kids who are still practicing varying levels of fine motor skills.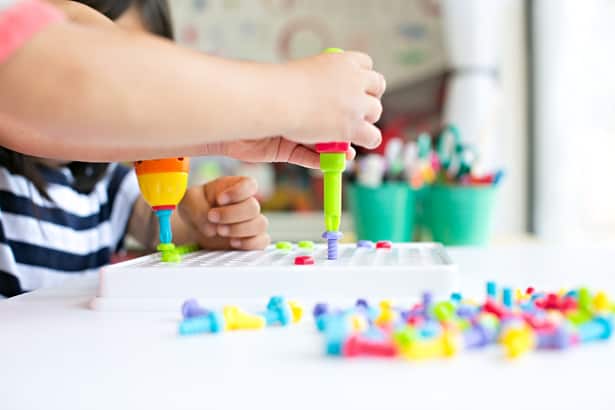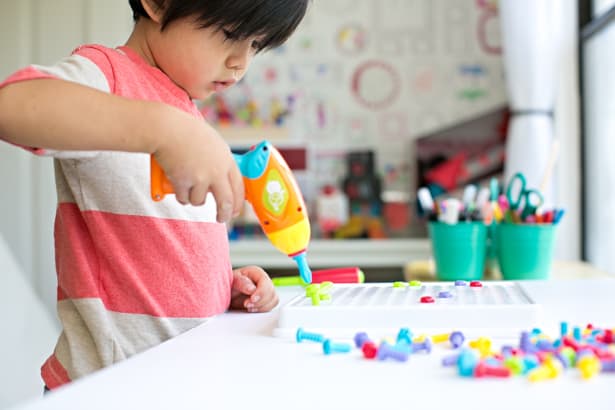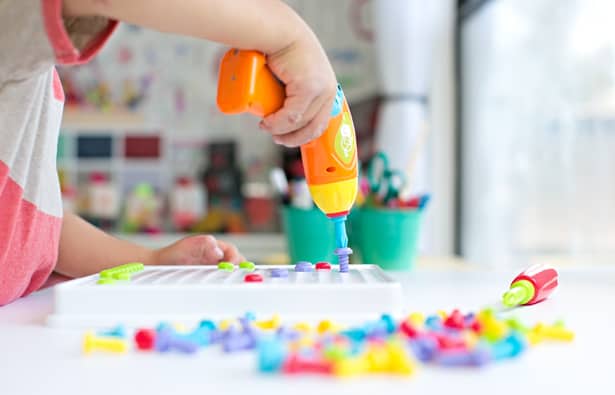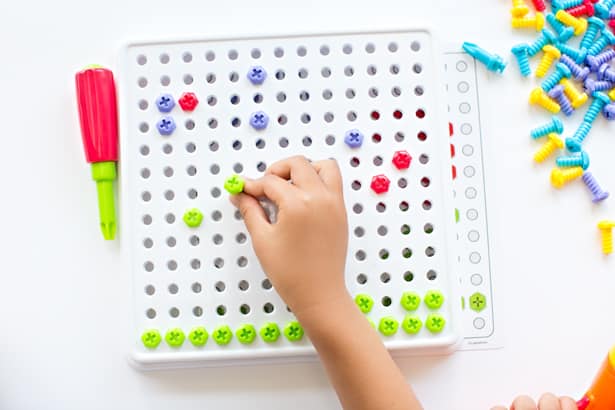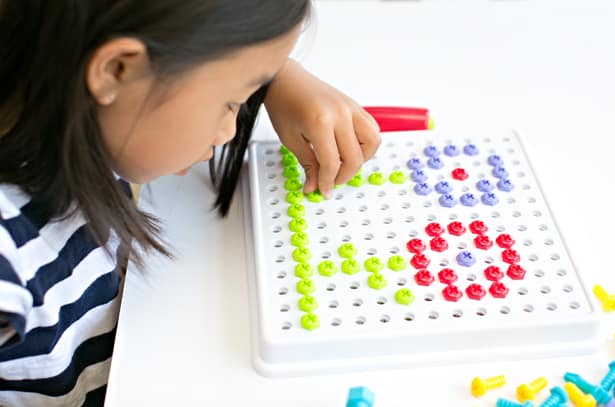 My daughter using her hands to apply the screw, matching it up to the design underneath the base.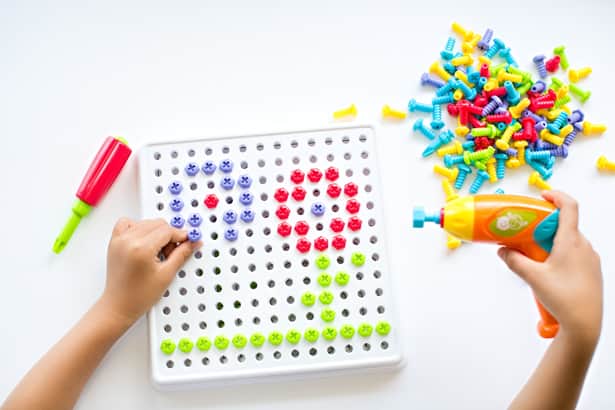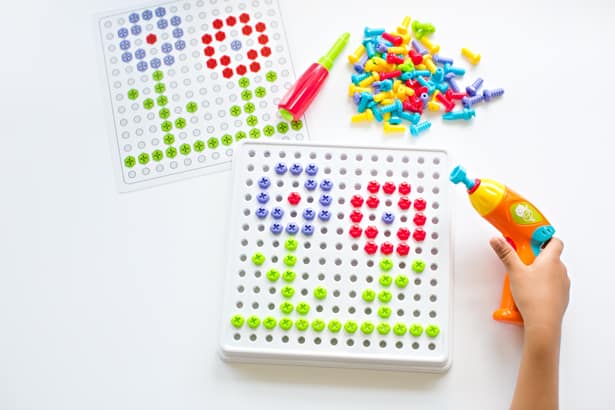 I can't say enough what a blast my kids had tinkering and building with these creative Lakeshore Learning toys. They are packed with endless hours of play and wonderful for sharing and playing along with friends or siblings.
How are you keeping your kids engaged and learning this summer? Make sure to check out Lakeshore Learning's Summer Hub for tons of fun free activities to do with the kids and their Summer Learning calendar filled with entertaining activities to try by date.


As an additional bonus, receive 20% off any single item in store or online, valid through 8/31/15.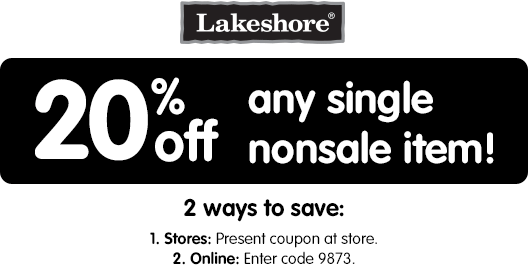 Thanks to Lakeshore Learning or sponsoring this Post. All opinions expressed are my own.