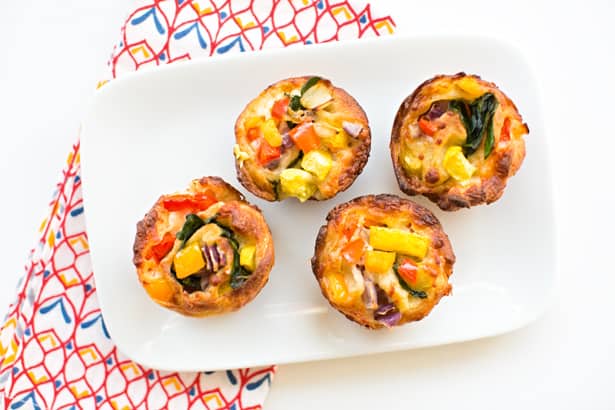 We look for any opportunity to turn foods into rainbows (check out our rainbow pull-apart bread and kids' art cookies).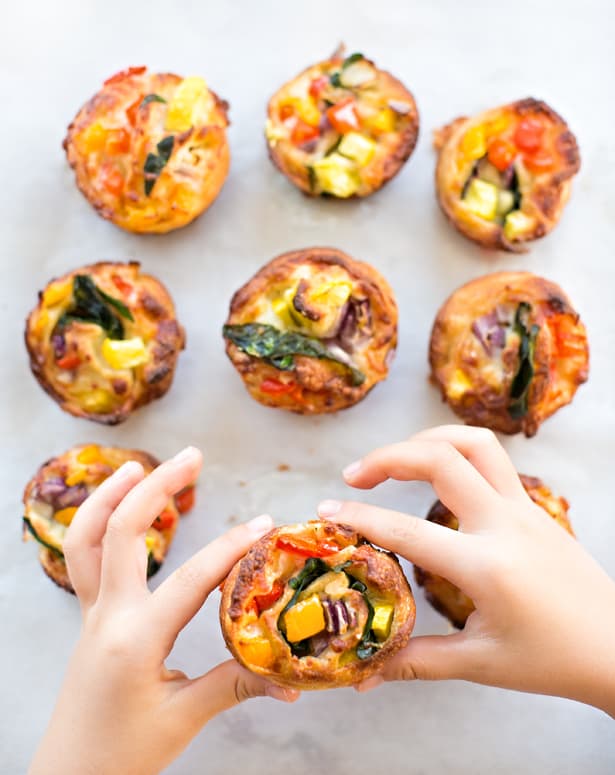 Pizza is one of my kids' favorite foods. Vegetables, not so much. These rainbow rolls though are packed with them and a fun way to get kids to eat their veggies!
See how we made them step by step with the kids.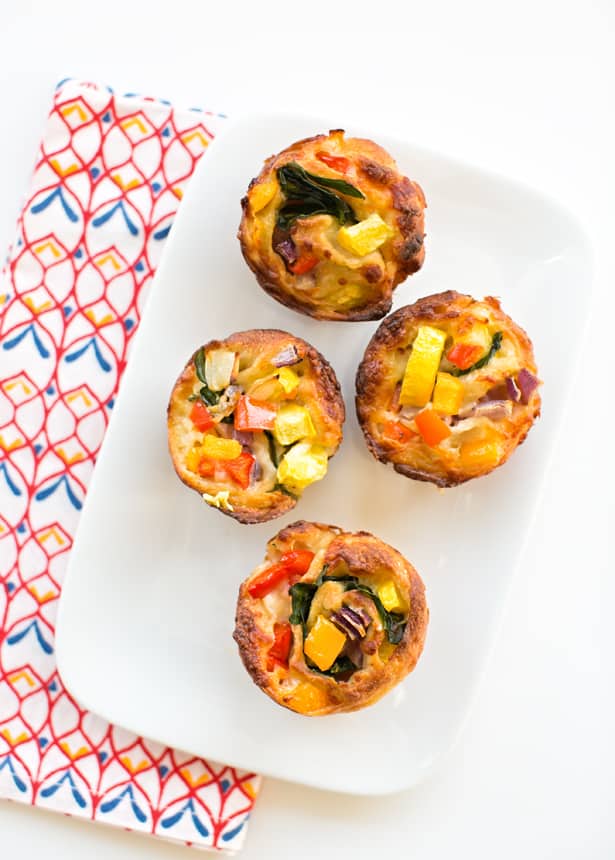 Rainbow Pizza Rolls – Ingredients:
(makes 10 rolls)
– Chopped veggies in all colors of the rainbow (we used red and orange bell peppers, yellow squash, spinach, purple onions)
– Ready-made pizza dough (we used Pillsbury dough, 13.3 oz)
– Mozzarella cheese
– Olive oil, salt
You'll also need a muffin tin and parchment paper.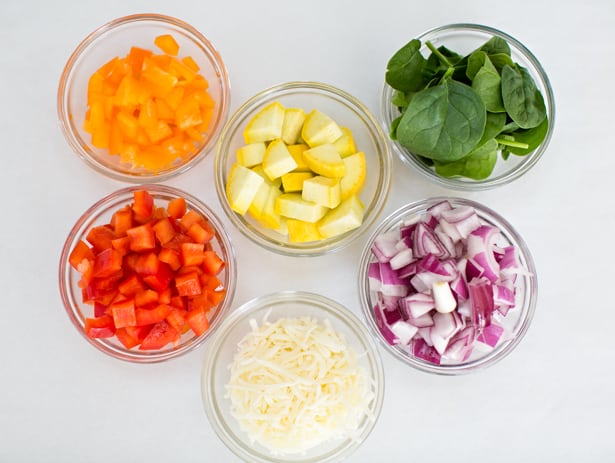 Instructions:
(Preheat oven to 425 degrees)
Step 1. Spread out your pizza roll on parchment paper so it doesn't stick. Add a layer of olive oil to the pizza dough. Layer your cheese on top. Then add your chopped veggies in rainbow order color.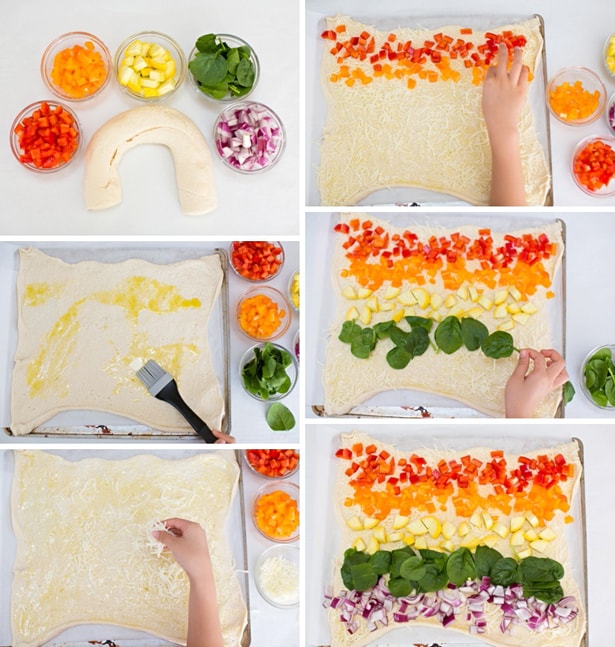 Step 2. Brush the top of your vegetable layer with olive oil and sprinkle with salt.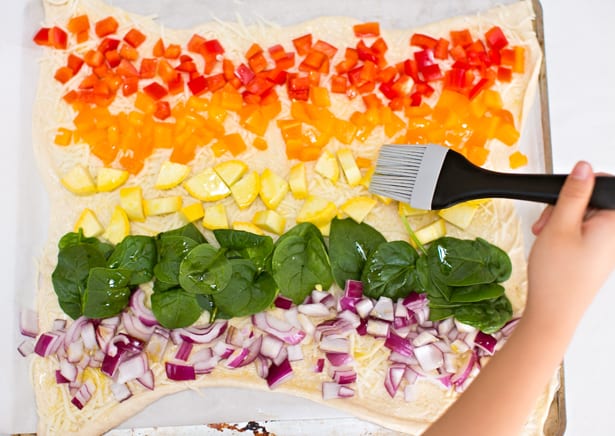 Step 3. Roll the pizza dough gently but tightly into a roll, making sure to keep the vegetables tucked in.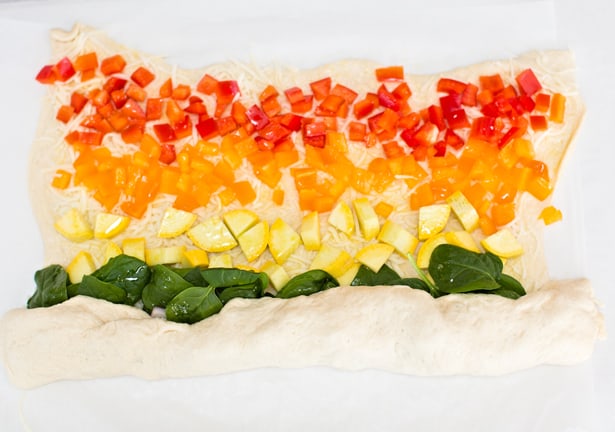 Step 4. Using a sharp knife (let the adults to this part) cut into 10 rolls. Place in a greased muffin tin pan and bake in a preheated 425 degree oven for about 20 minutes or until golden.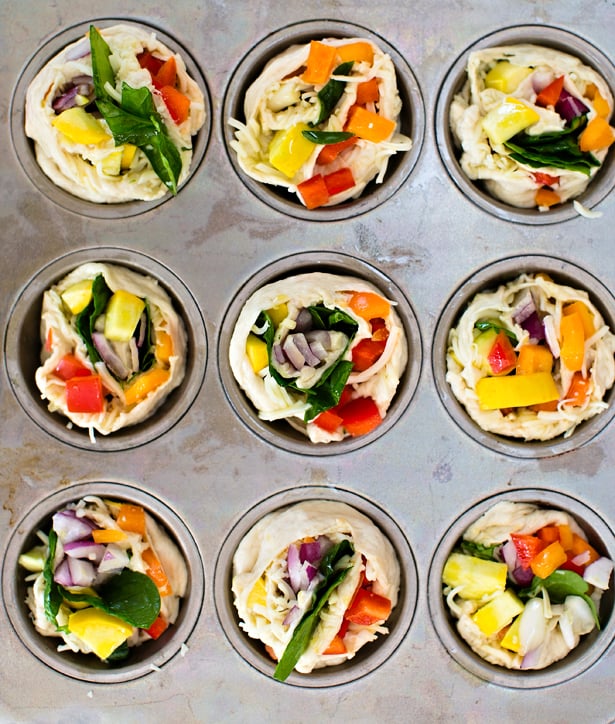 When they come out they should look like this.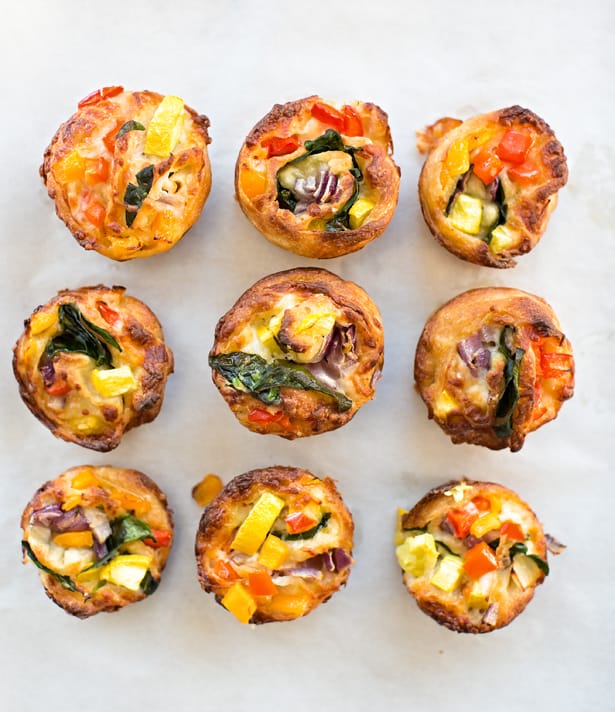 Allow to cool before removing and enjoy as a snack, lunch or dinner with some sides!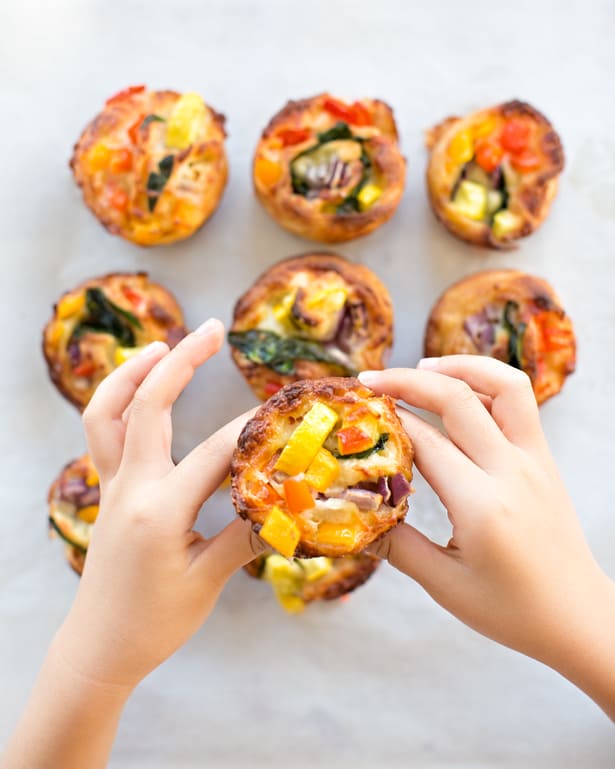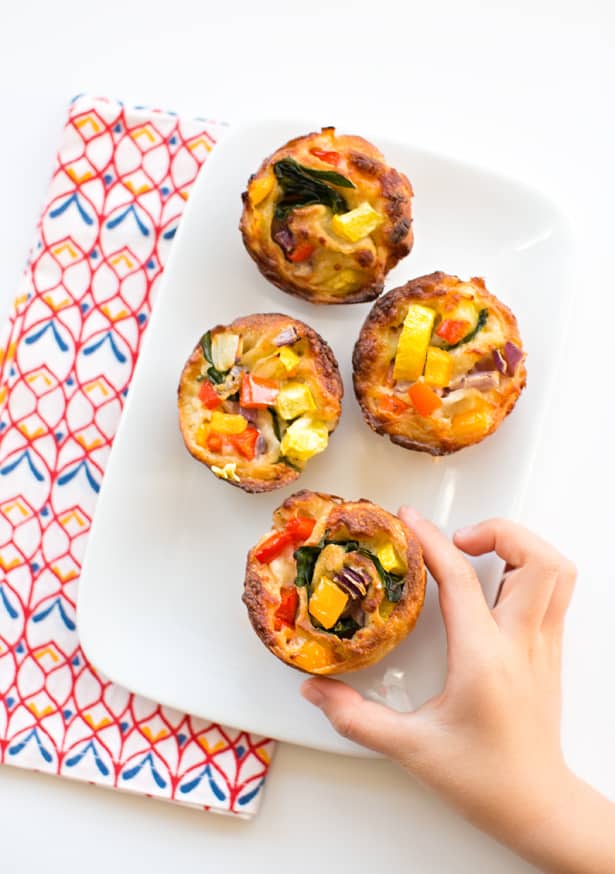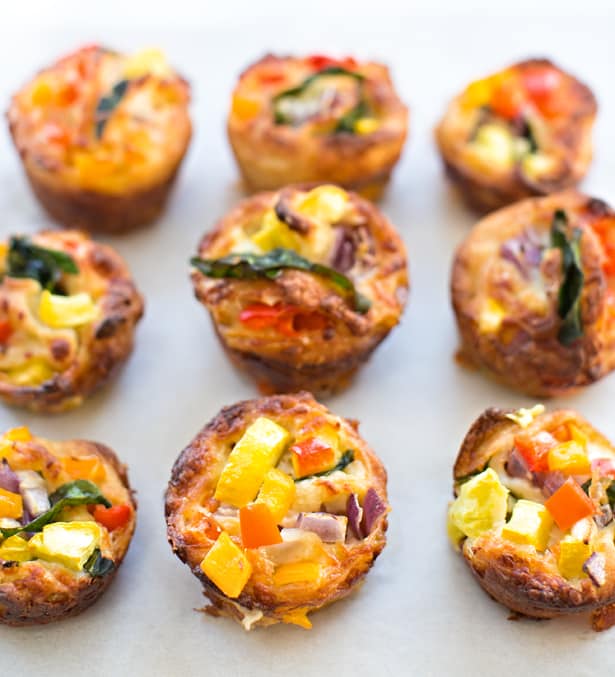 The crust is golden and the vegetables bake up to a tender, sweet caramelized flavor. Although my kids aren't big fans of veggies, they ate these rainbow pizza rolls which was a huge win!
What are our favorite rainbow foods for kids? Check out more kid-friendly recipes and cooking with kids ideas.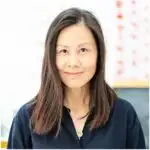 Agnes Hsu is a mom of three and has been inspiring parents and kids to get creative with easy activities and family friendly recipes for over 10 years. She shares her love for creative play and kids food to her 2MM+ followers online. Agnes' commitment to playful learning and kindness has not only raised funds for charity but also earned features in prestigious nationwide publications.