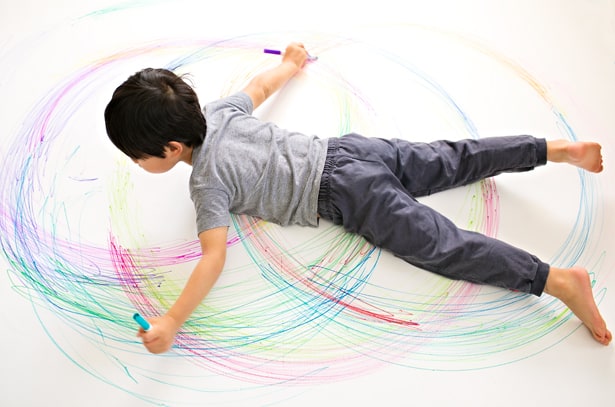 When I saw this amazing spirograph performance video by artist Tony Orrico, I knew I had to try it out right away with the kids! I stumbled upon the video via the blog Myrtle & Eunice who tried this out as well with their kids.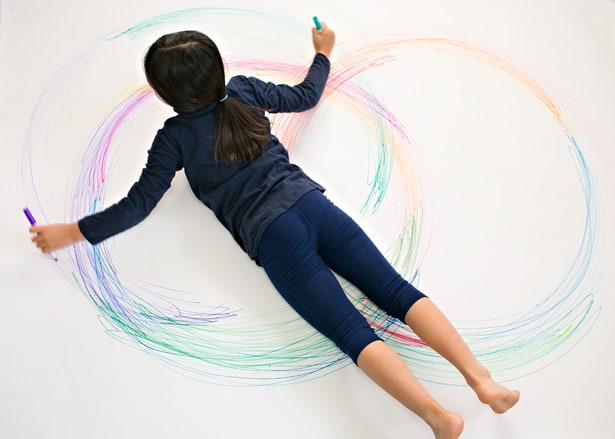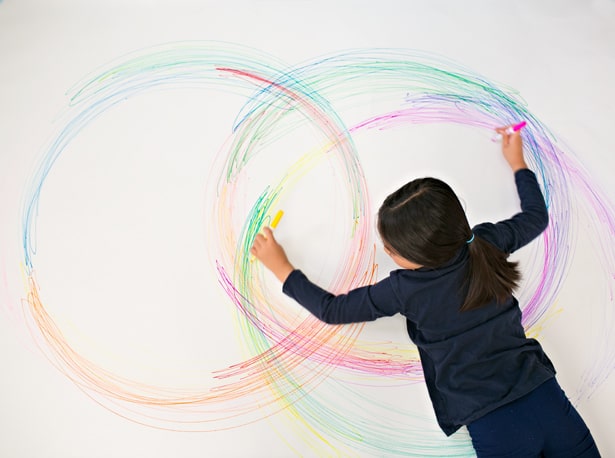 I can tell why they were intrigued as my attention was piqued right away. Who wouldn't love to become art as you're making art? And plus kids love anything super size. This was an easy art set too with just paper and markers. Grab a bunch of kids and make it a fun playdate or party activity. I guarantee they will be excited and game to jump right in.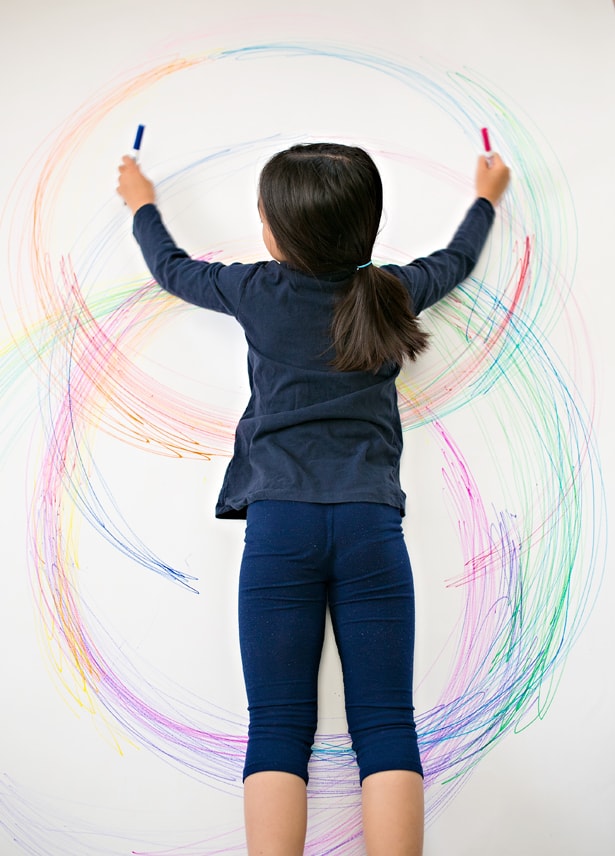 Check out how we set ours up below and get your kids working out those arm muscles to make some pretty amazing life-size art (watch the video above to see it in action!)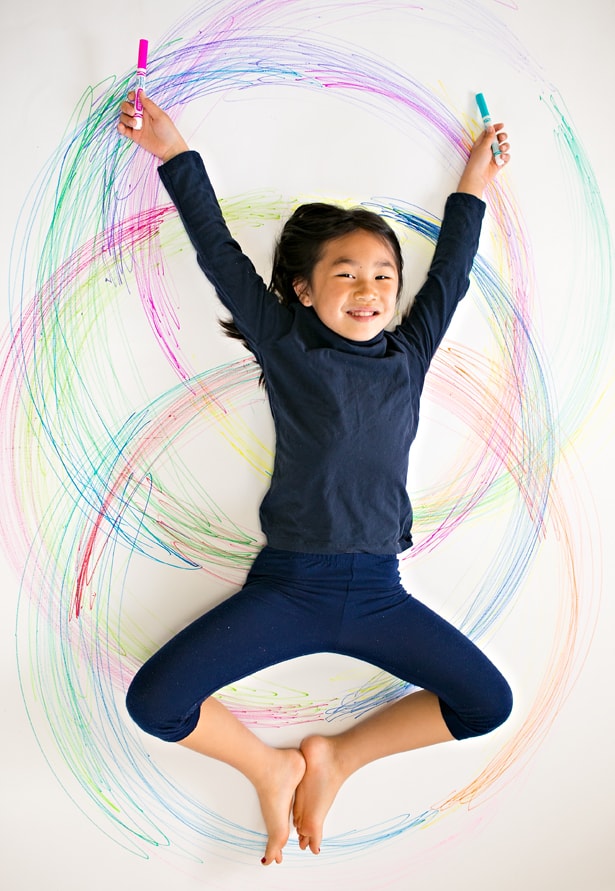 Giant Kid Size Spirograph Drawings – Materials:
– Large roll white paper (we used photography seamless paper)
– Markers (we used washable markers in case any got on the floors for easy clean up. You can also use crayons)
– Painter's tape
Instructions:
First, make sure your paper is wider than the length of your child. Photography seamless paper is great as it's thicker than butcher paper (won't tear easily) and comes in a roll. Ours was 53″ wide and fit both our kids, but you can get them wider than that.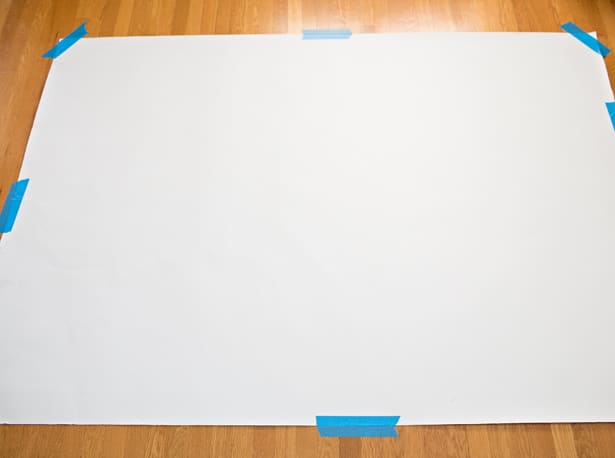 Cut out a section of the paper to give your child plenty of room and use painter's tape to secure on the floors (a hard floor like wood is a must here).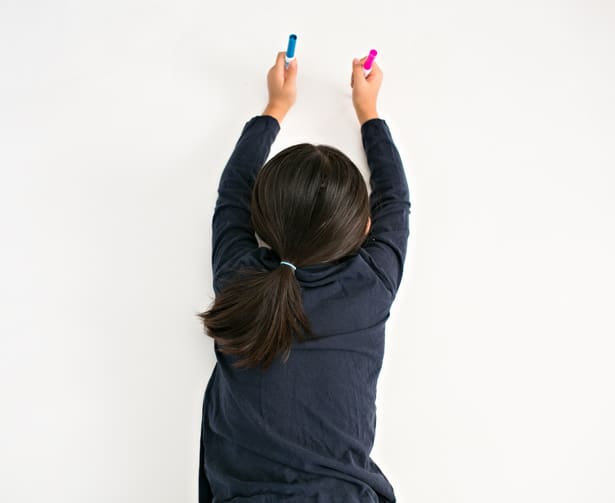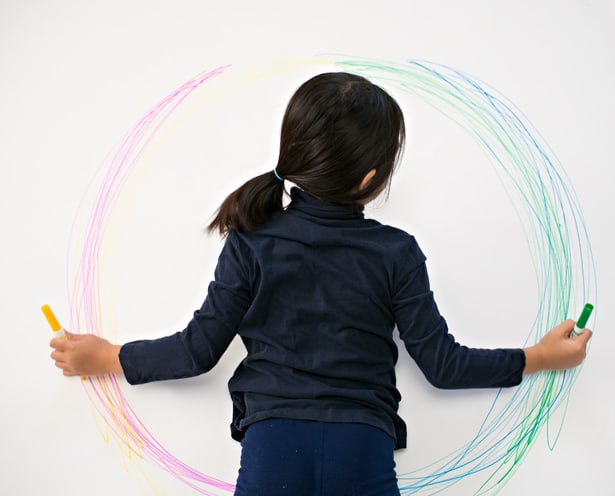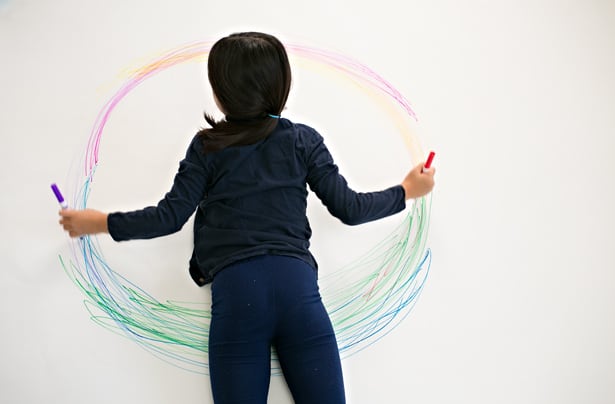 Give your child two markers to start and have them create a circle starting from the top to below their waist. They can move their bodies around to cover the rest of the circle. Continue with more markers, Create concentric circles and overlapping ones. Fill in the circle as much as you want. Go crazy with it and have fun!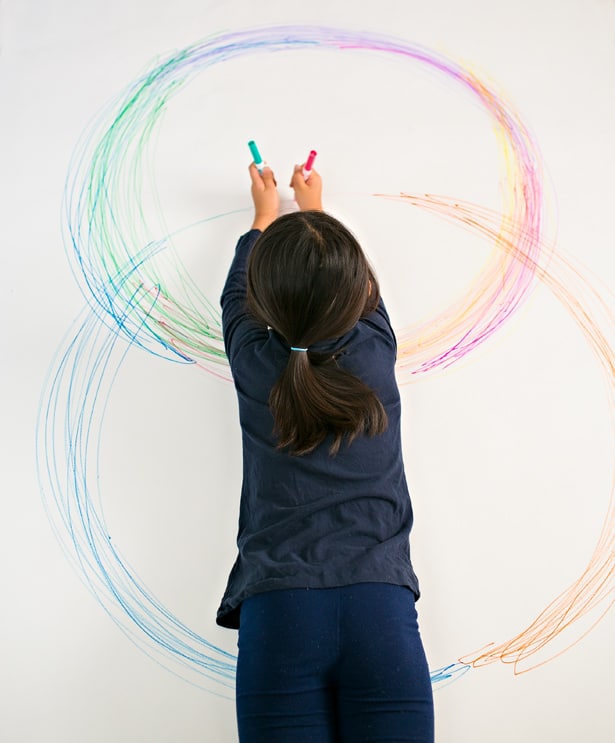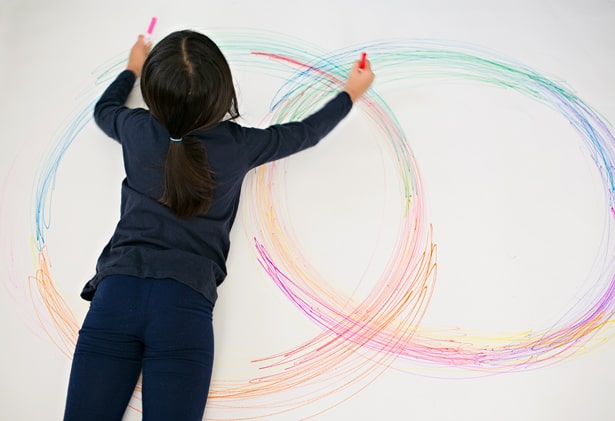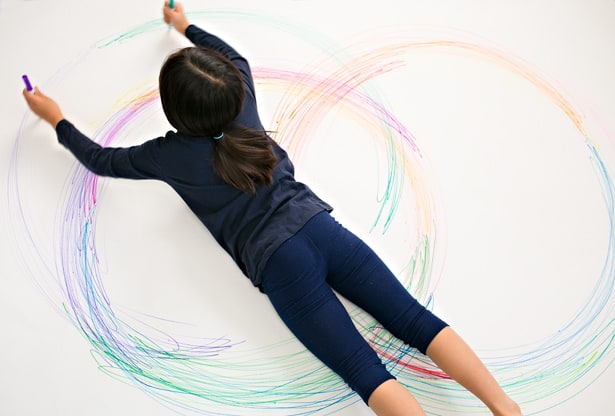 Not only is this a cool art project, it's an awesome work out for the kids. Boy were they tired afterwards, but in a good way.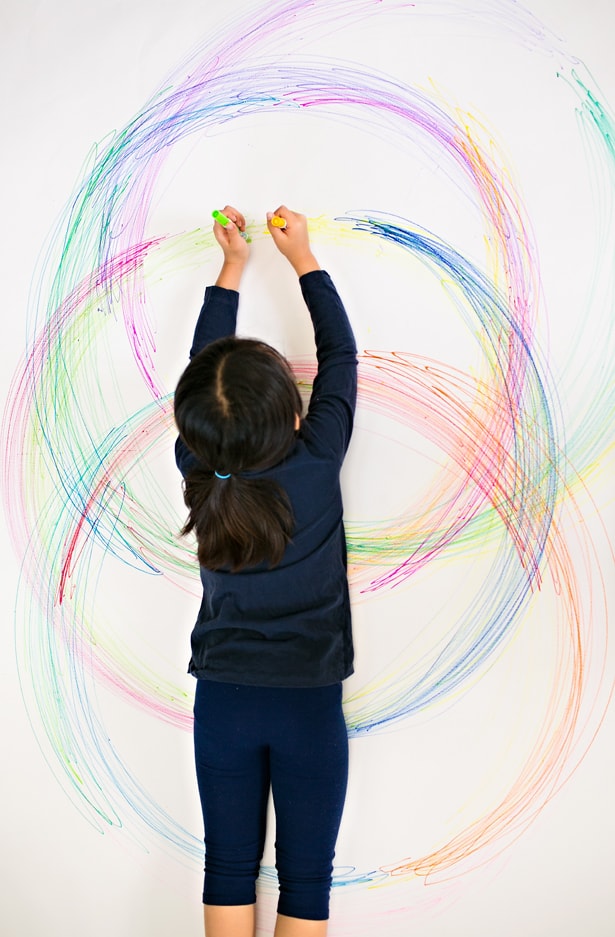 We had our youngest one jump in on the action after his big sis. At the end, we let him go wild drawing scribbles and lines all over the paper. Which was fun as well! Wouldn't this make an awesome collaborative art project with several kids?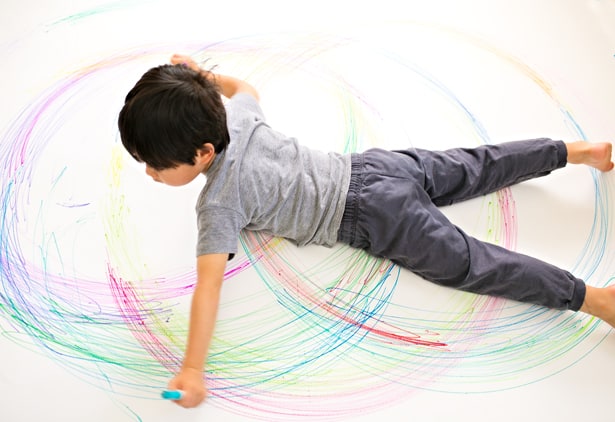 It was line one big giant coloring paper.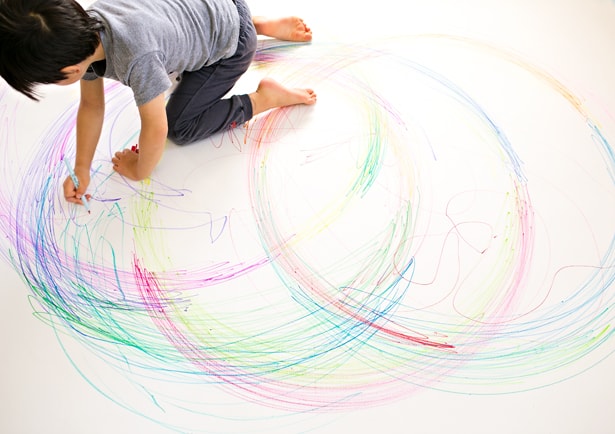 We haven't quite figure out what to do with the final drawing, but it's up on our floor and awesome to look at. One idea that comes to mind is reusing it as gift wrap for gifts!
Have you ever tried giant drawings with kids? Let us know in the comments!
Check out more creative projects for kids!
______________________________________________________________________________________________________

Disclosure: Some of the links in the post above are "affiliate links." This means if you click on the link and purchase the item, we will receive a small affiliate commission. Regardless, we give our promise that we only recommend products or services we would use personally and believe will add values to our readers.