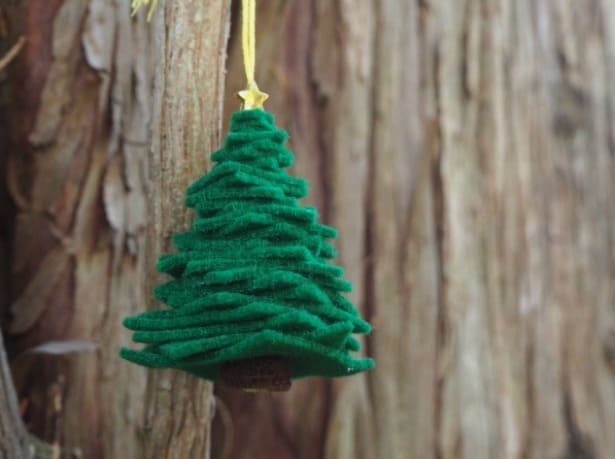 This adorable felt Christmas tree ornament will look so festive up on your tree. And it's easy to make with just pieces of felt so kids can help make their own!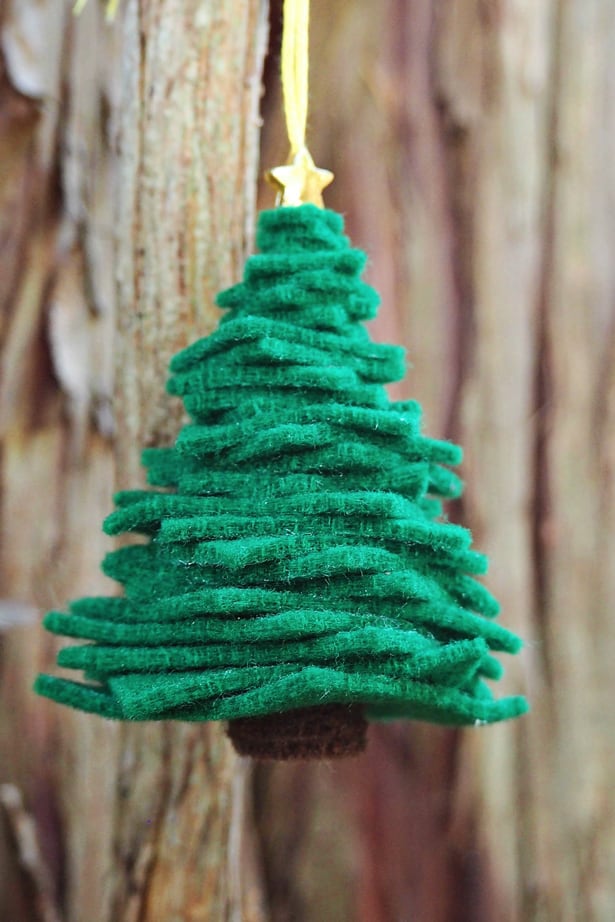 DIY Felt Christmas Tree Ornament – Materials:
– Green felt
– Brown felt
– Star bead
– 30" embroidery floss
– Thick sharp needle
Instructions: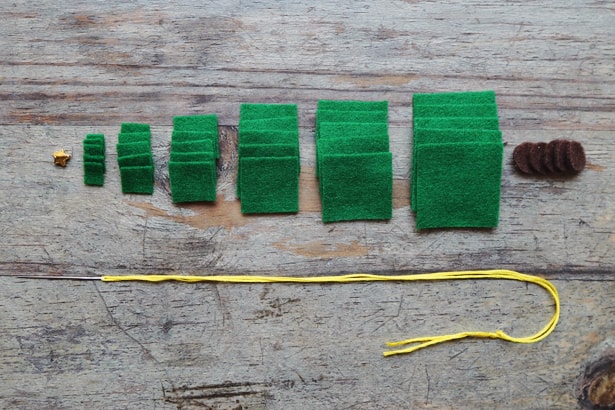 Step 1. From green felt, cut out five 1½ " squares, five 1¼" squares, five 1" squares, five ¾" squares, five ½" squares, and five ¼" squares. From brown felt, cut out five circles about ½" in diameter. Thread the needle with embroidery floss, bring the ends of the floss together and tie in a knot.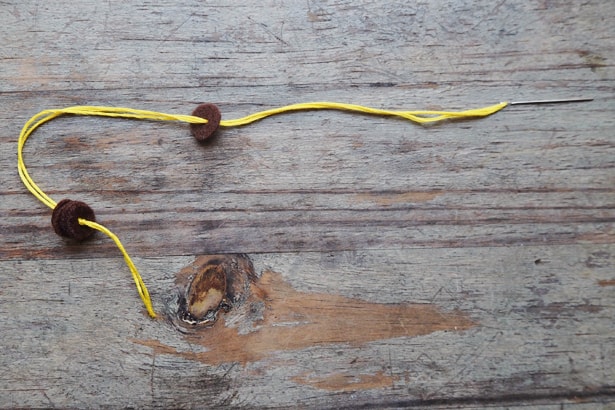 Step 2. Poke the needle through the center of each circle and thread them onto the floss.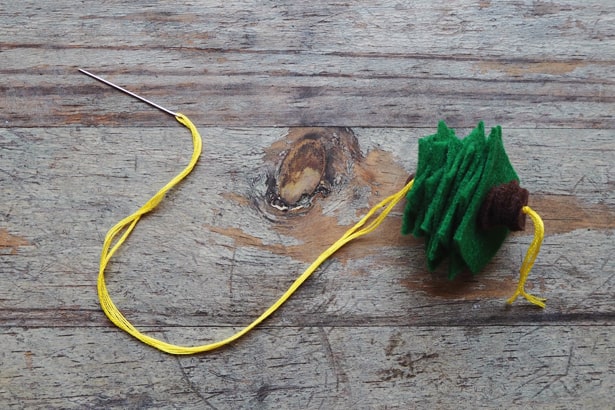 Step 3. Poke the needle through the centre of the 1½" squares and thread them onto the floss.
Continue to thread squares onto the floss from largest to smallest in size.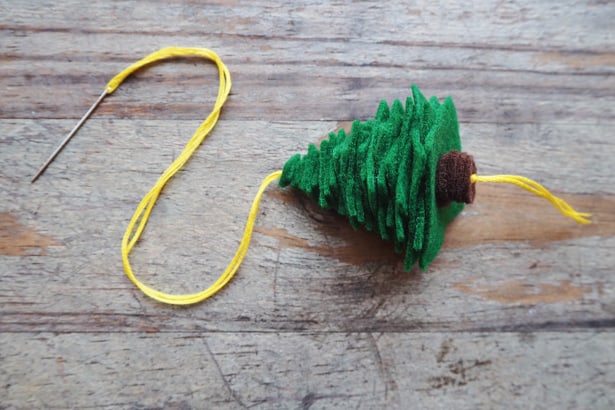 Lastly, thread on the star bead. Cut off the needle and tie the two loose strands of floss together with a knot.
TIP: If you are making this with younger children you might want to pre-poke a hole in the center of each felt piece to make it easier for them to thread.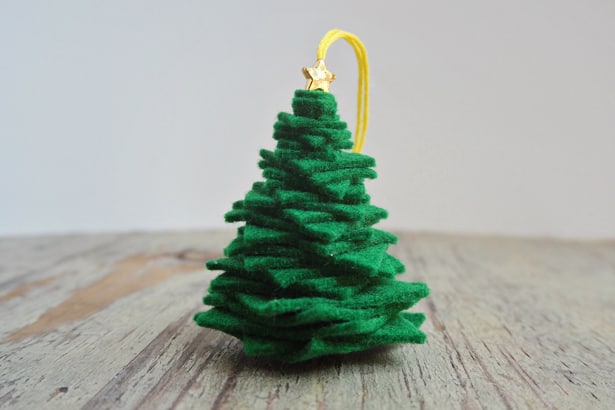 What are your favorite ornaments to make with the kids? Check out more fun and festive holiday ideas!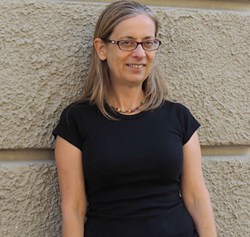 Trixi Symonds is author of Sew Together Grow Together: Hand Sewing Projects for Parents and Children. She gives sewing classes to children and families at venues around Sydney and blogs craft and sewing projects at Coloured Buttons. You can find her book on Amazon or Etsy.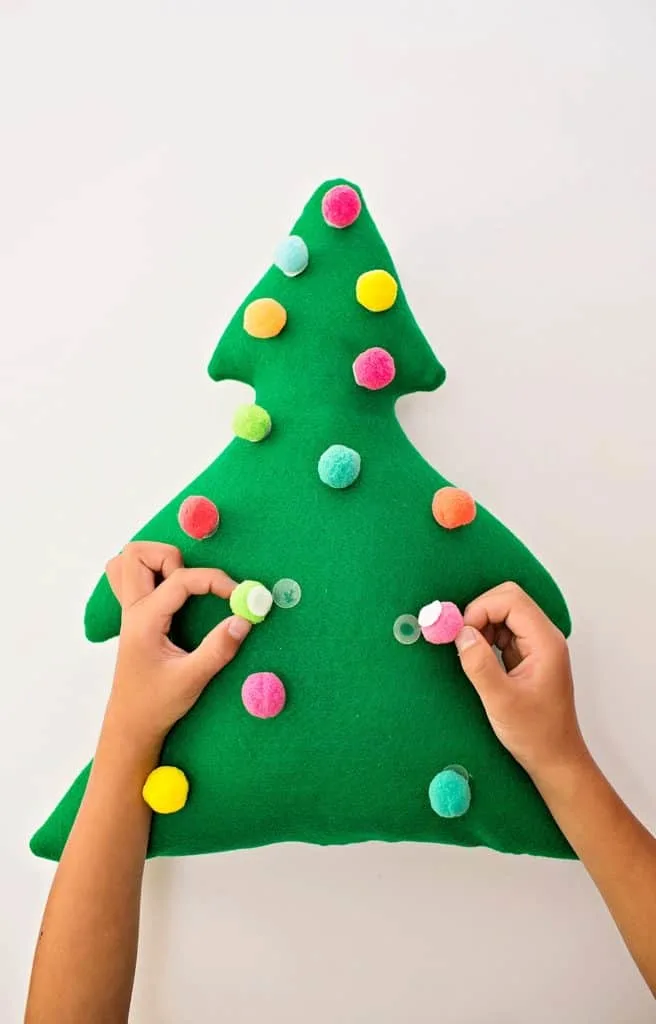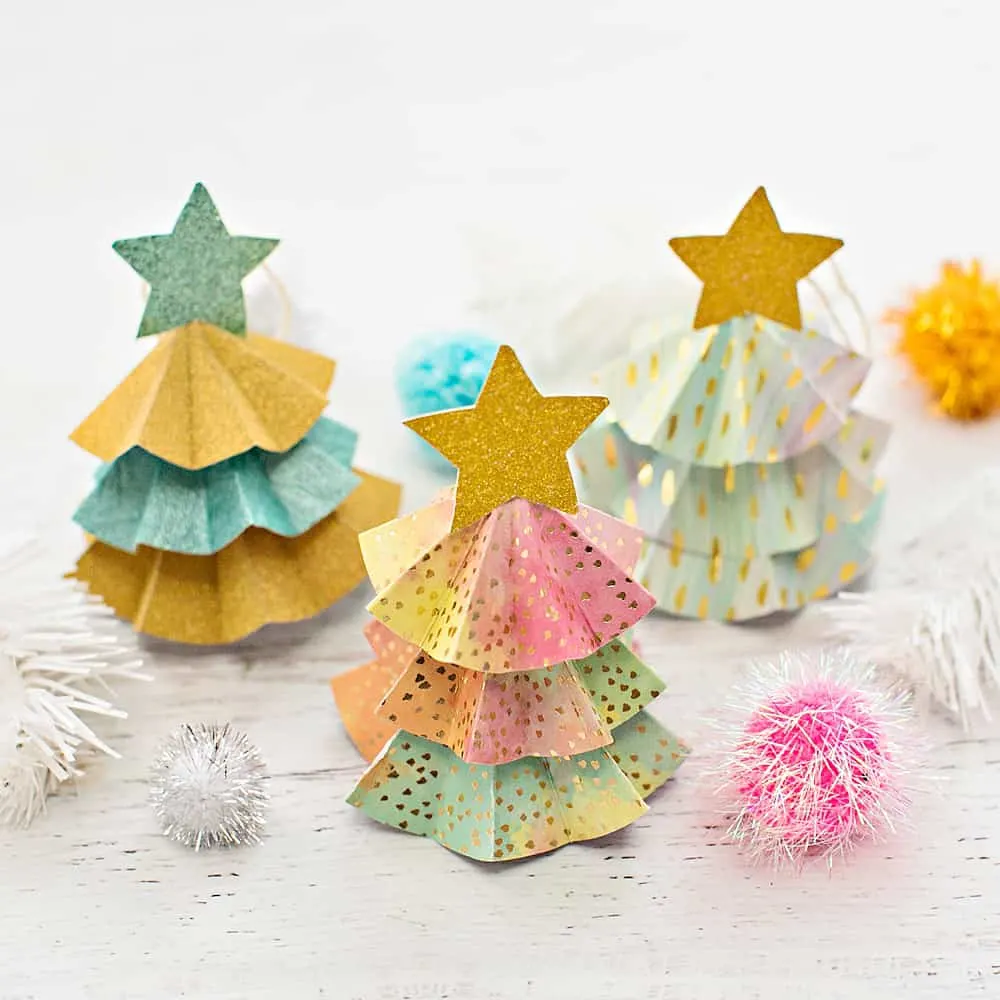 As well as these Craft Stick Christmas Tree Ornaments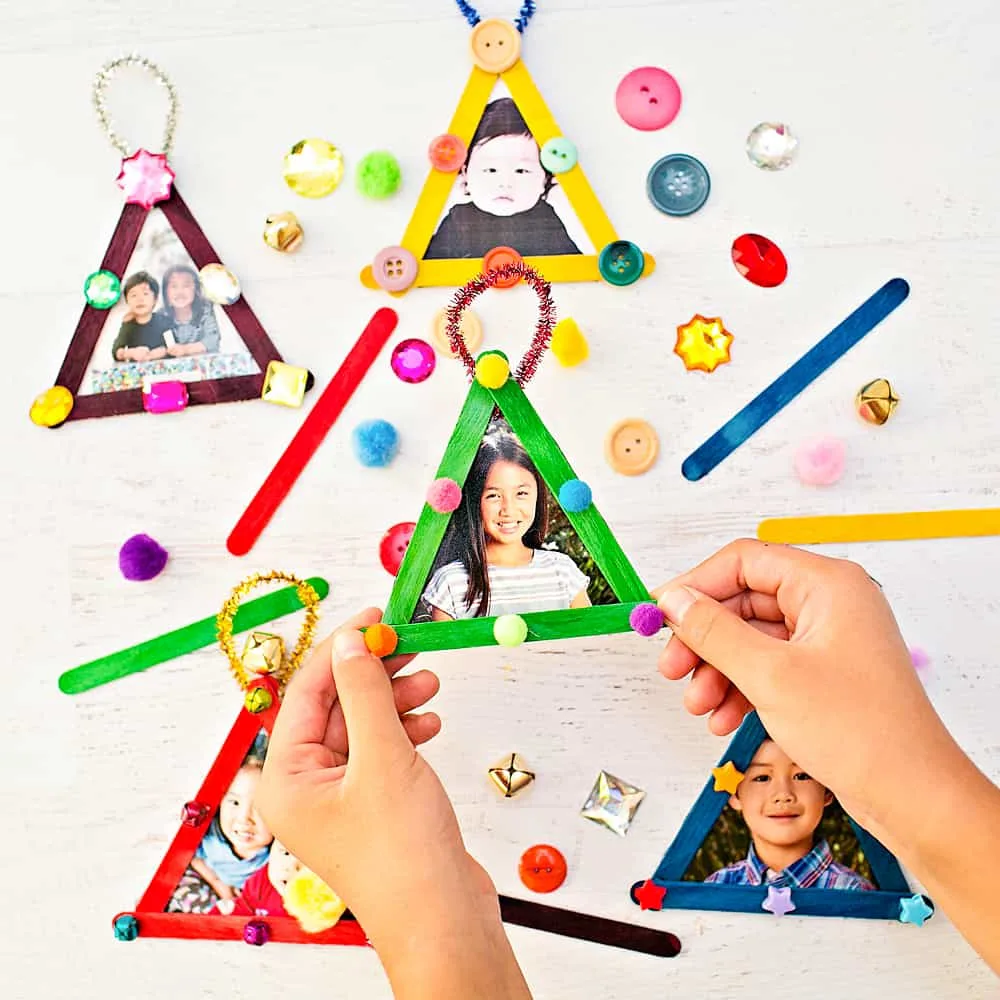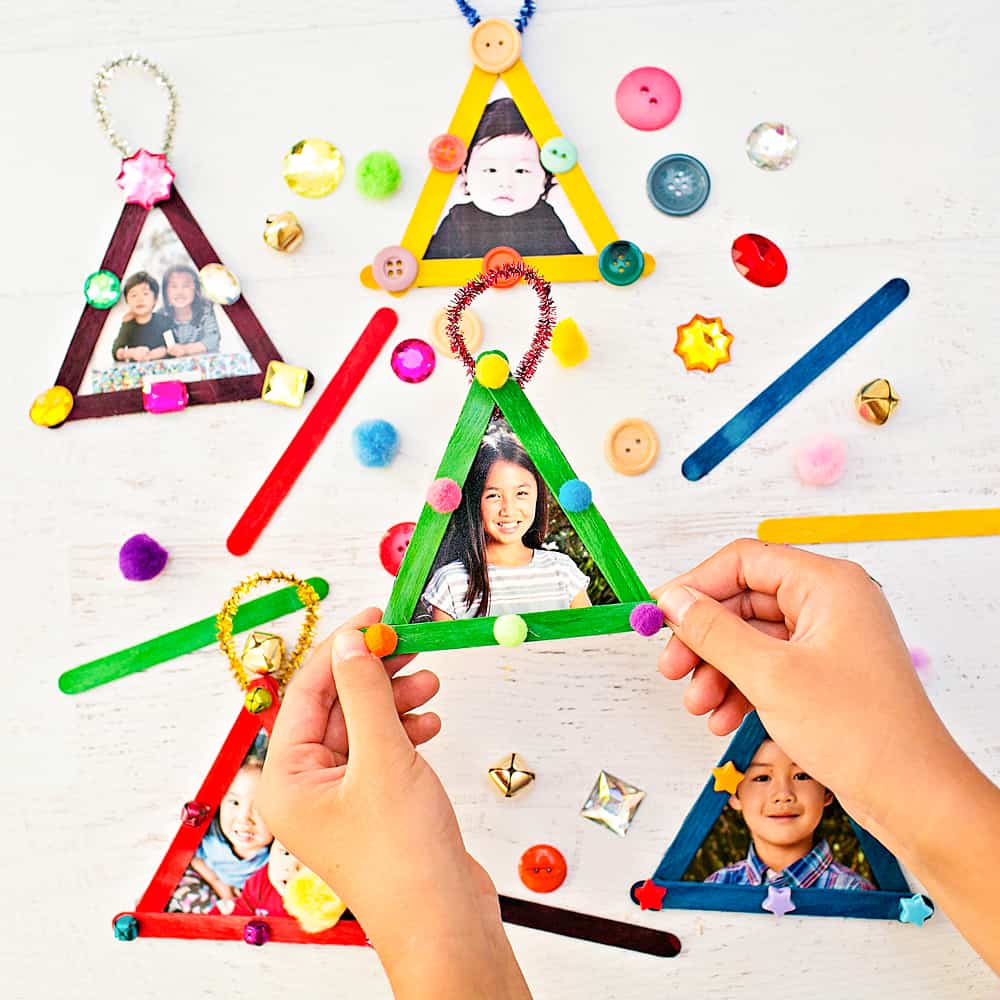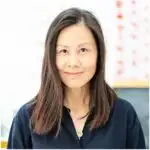 Agnes Hsu is a mom of three and has been inspiring parents and kids to get creative with easy activities and family friendly recipes for over 10 years. She shares her love for creative play and kids food to her 2MM+ followers online. Agnes' commitment to playful learning and kindness has not only raised funds for charity but also earned features in prestigious nationwide publications.