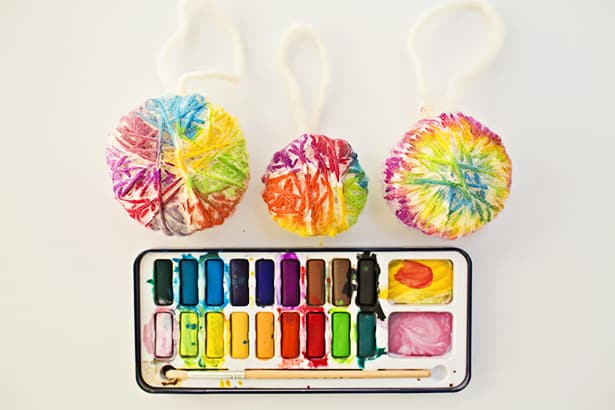 Every year around this time we look forward to unwrapping our ornament box and the handmade pieces are the ones that are the most special, especially the kid-made ornaments!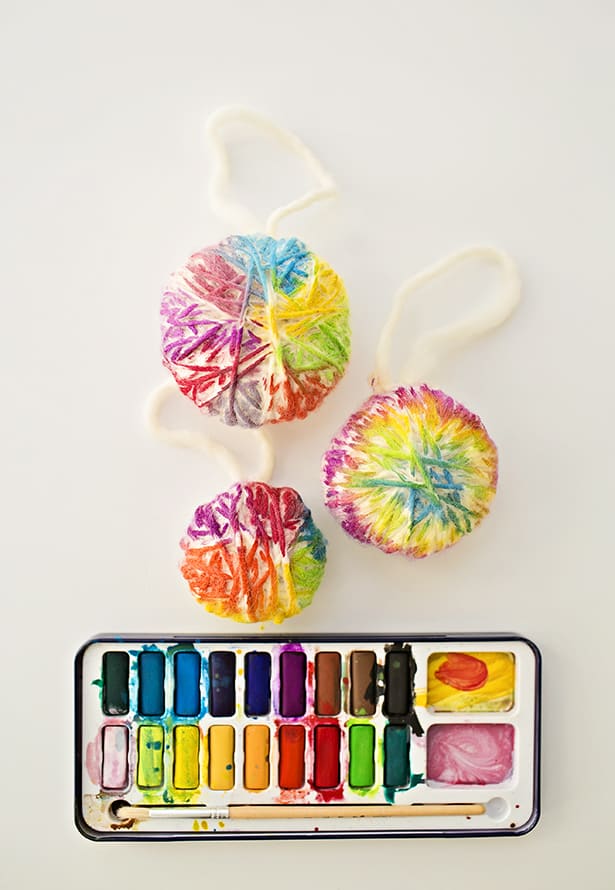 These colorful yarn ball ornaments are fun for kids to make (the yarn wrapping is great for practicing fine motor skills) and painting with watercolors makes a fantastic winter art project.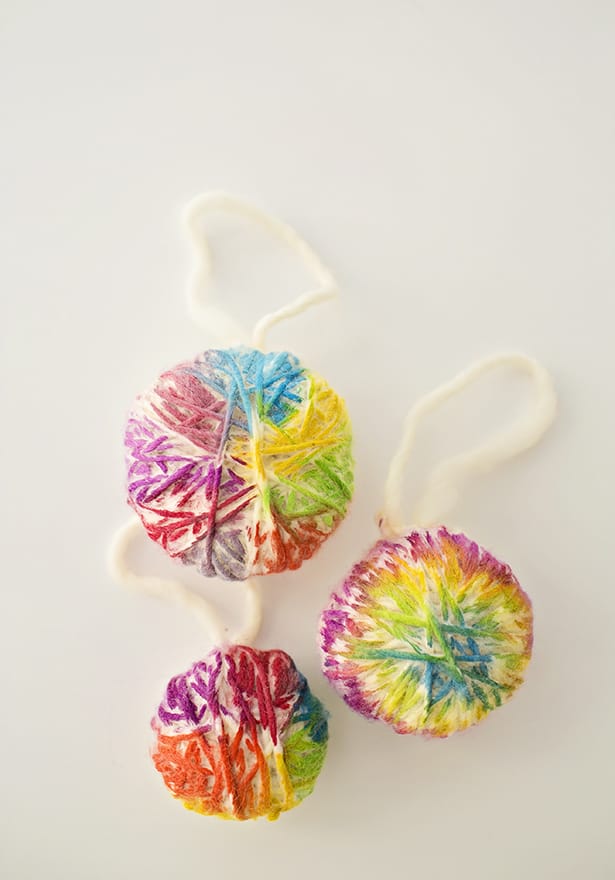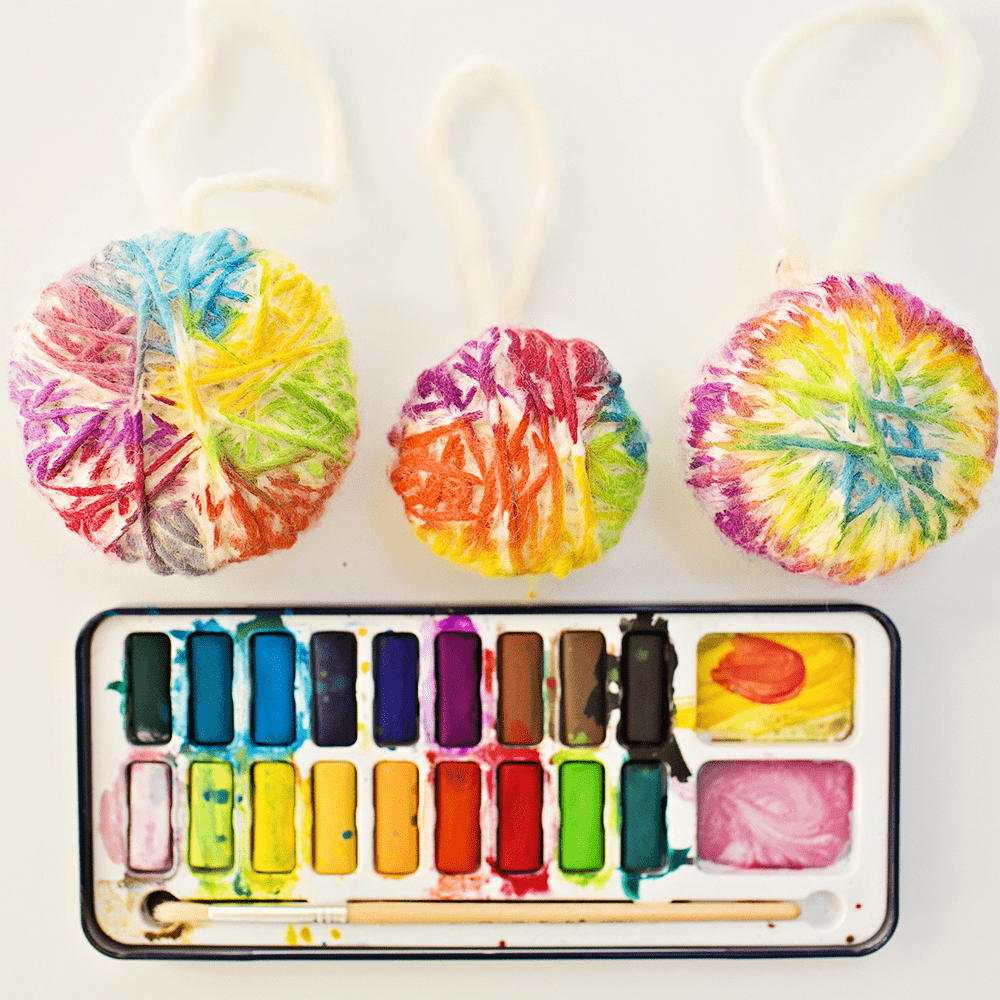 DIY Yarn Ball Ornaments – Materials:
– Cream or white yarn
– Watercolors
– Paint brushes
– Polyfill stuffing
– Scissors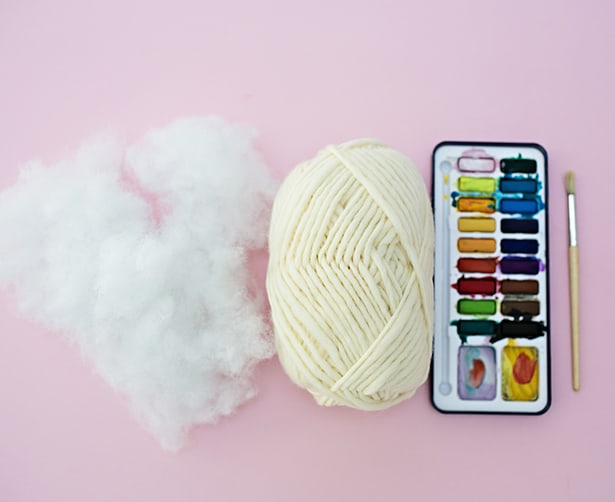 Instructions:
Step 1. Grab a ball of polyfill stuffing and start winding yarn around it to form a ball. You can make different ball sized ornaments depending on how much fill you use.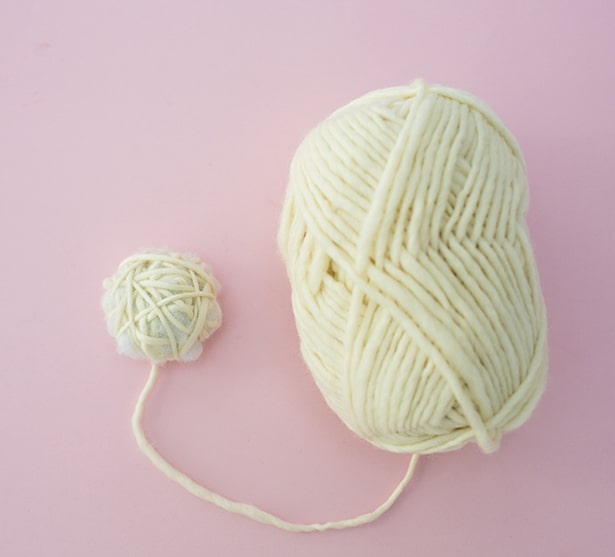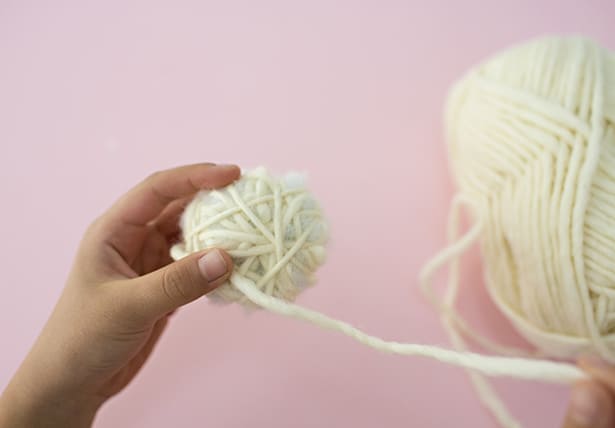 Step 2. When your ball is covered with yarn, snip off the end leaving a string behind. Then hook that string through one of the wound yarn pieces on the ball and then tie off a knot to make a loop.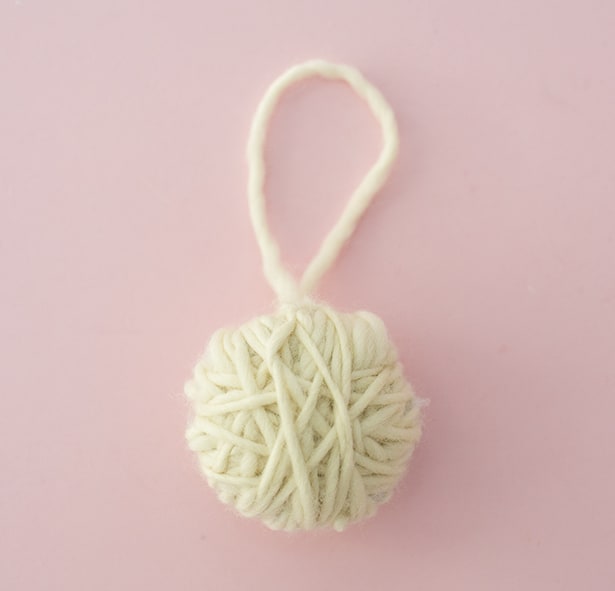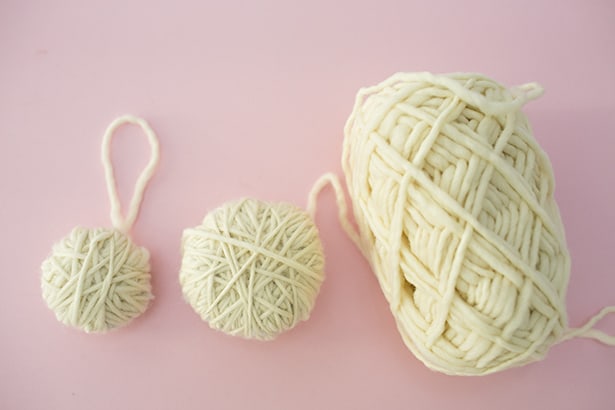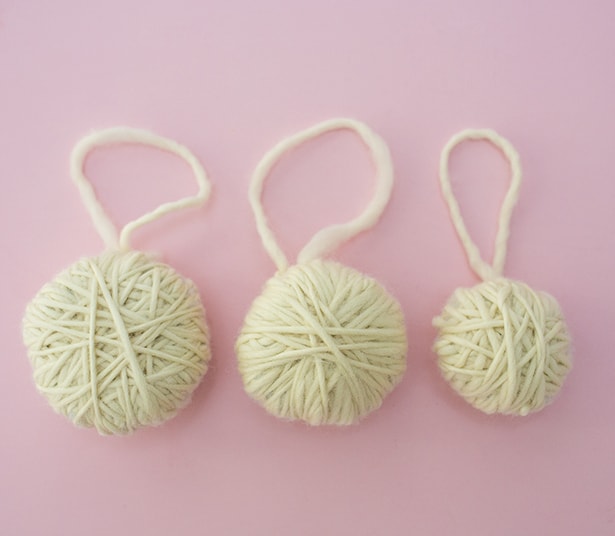 Step 3. Now the fun part begins! Start painting your yarn balls with watercolors. Make sure you have a cup of water ready and brushes.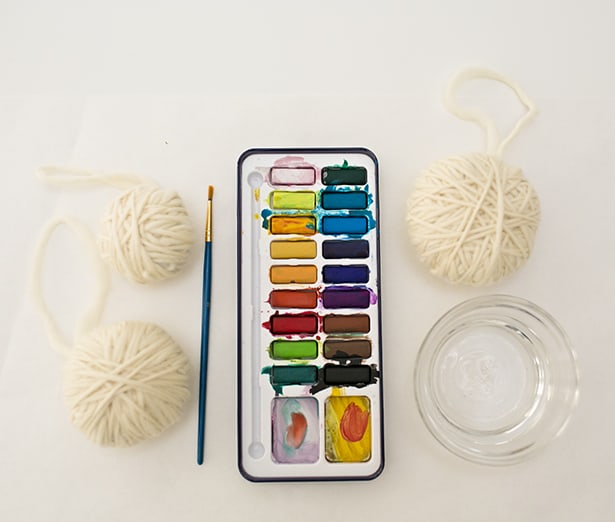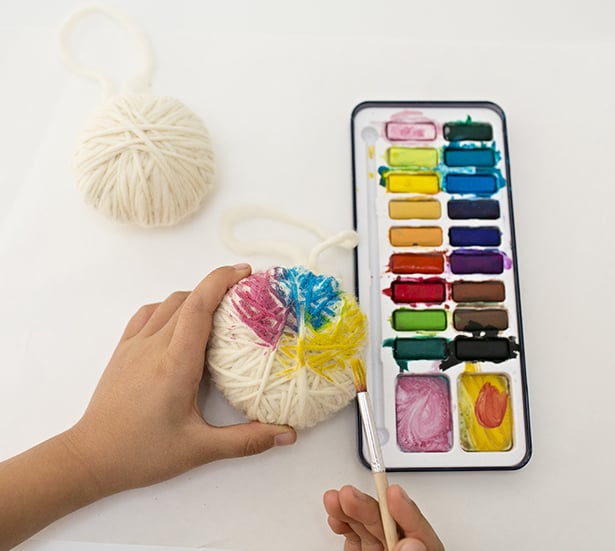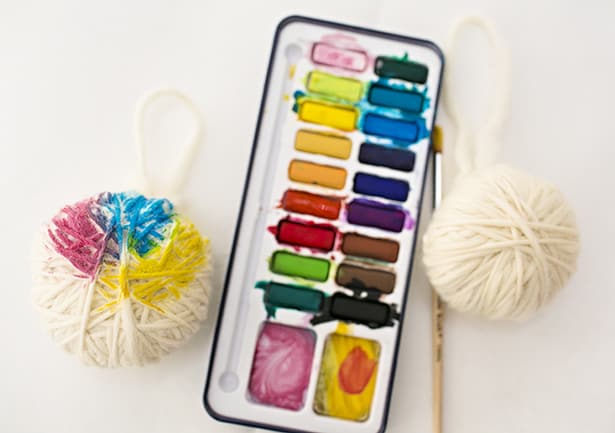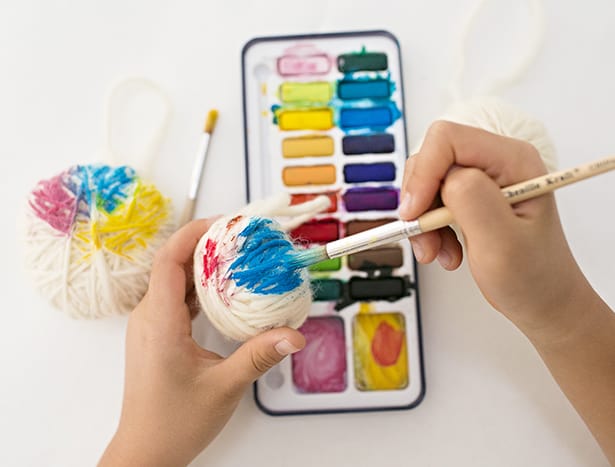 When you're done you'll have colorful yarn balls to hang up and brighten up your Christmas tree!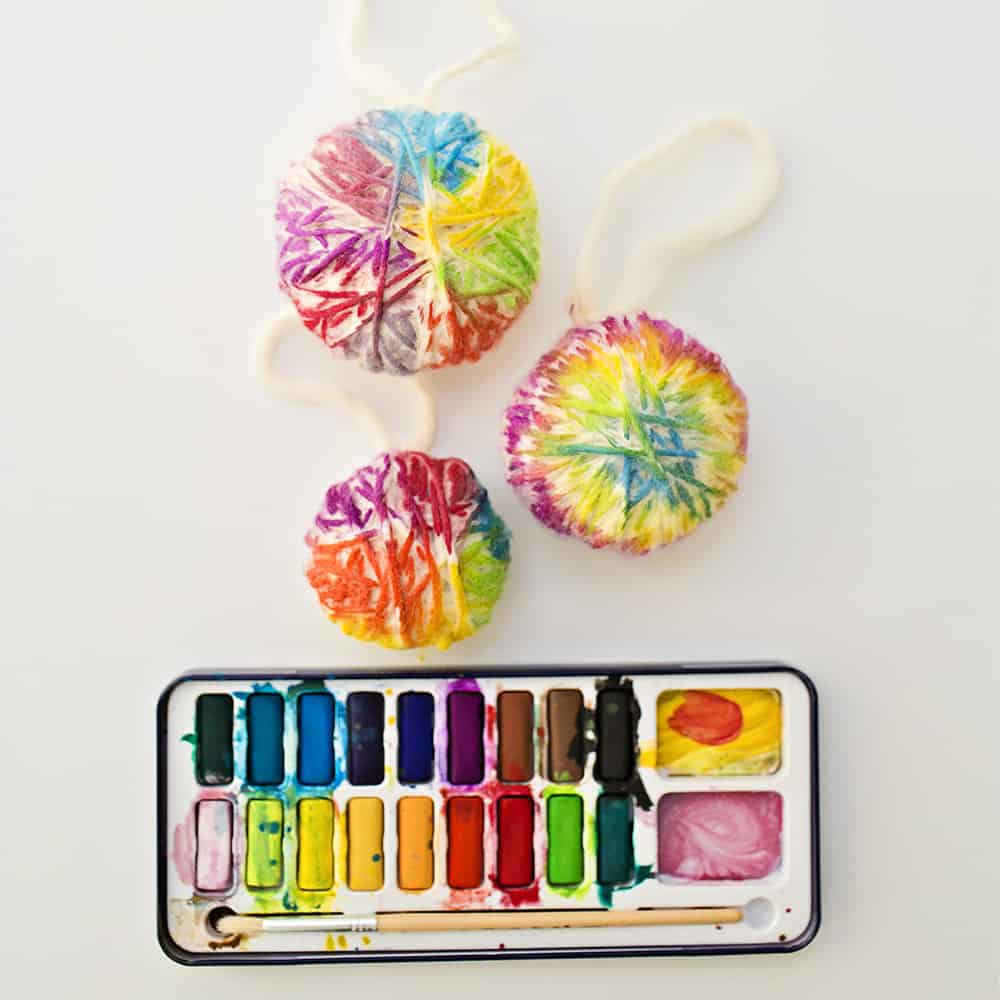 What are your favorite kid-made ornaments?
Check out lots more creative holiday ideas for kids!
______________________________________________________________________________________________________

Disclosure: Some of the links in the post above are "affiliate links." This means if you click on the link and purchase the item, we will receive a small affiliate commission. Regardless, we give our promise that we only recommend products or services we would use personally and believe will add values to our readers.