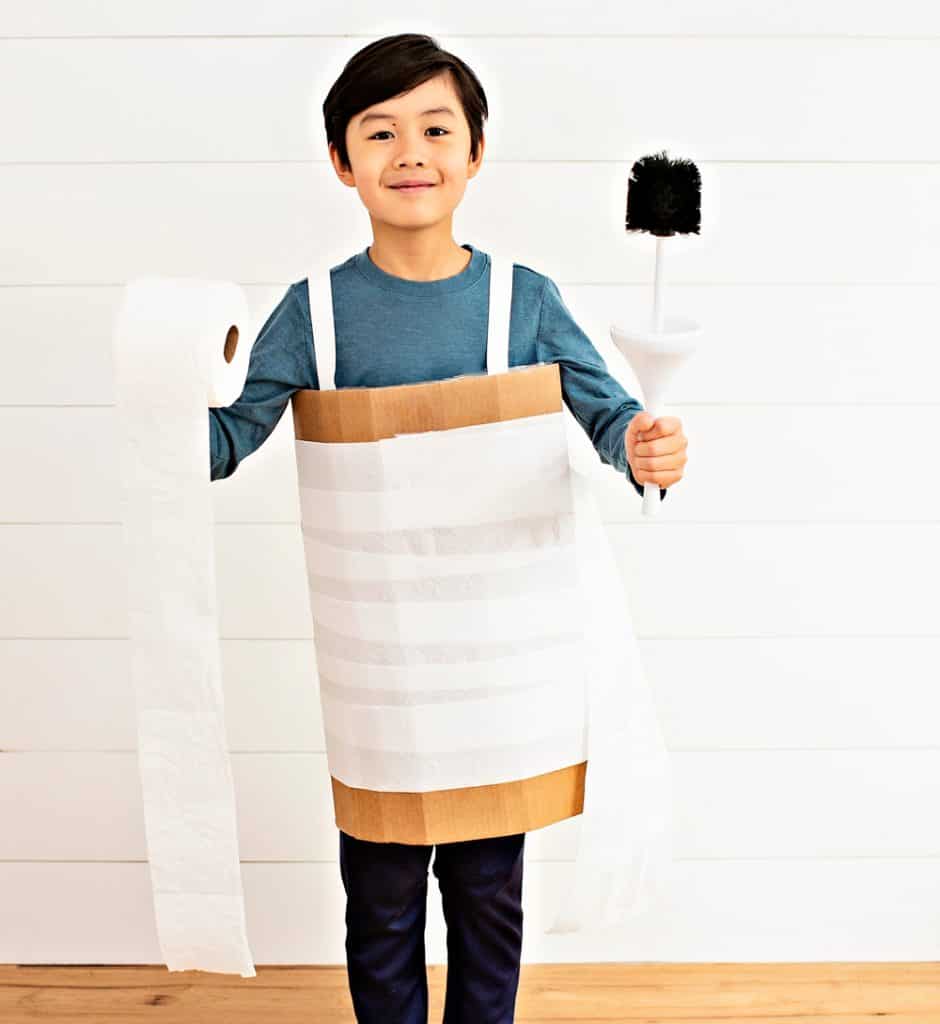 Follow us on Instagram for more fun ideas for kids!
This DIY Toilet Paper Costume sums up Halloween 2020 and is a perfect nod to the crazy year we've had. Its so simple to make out of cardboard and toilet paper!
The year 2020 has been one for the books and will always be remembered as the year of social distancing, hand sanitizer and…toilet paper. So of course we had to make a DIY Toilet Paper Costume.
Not sure why we felt the unnecessary need to hoard toilet paper, but people can do crazy things in times of a pandemic. To lighten up the year, we decided to DIY an iconic symbol of 2020, the humble toilet paper roll.
What we love about this costume, like our hand sanitizer costume, is that it's made of simple recycled materials like cardboard. It's also made of what it's supposed to be, toilet paper! How clever is that?
We didn't want to waste a lot of toilet paper however, so you'll see that it's just a thin layer, to look like we're running low on the roll. Add a real roll and toilet brush cleaner and you've got a fun and hilarious Halloween costume that will surely be relatable to others.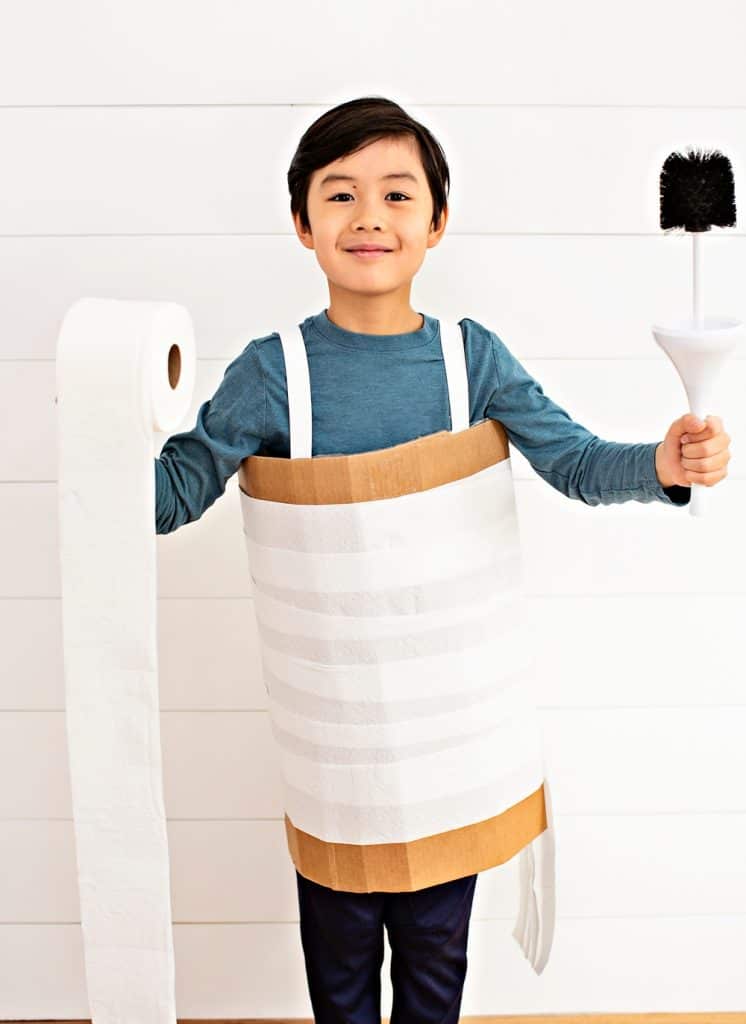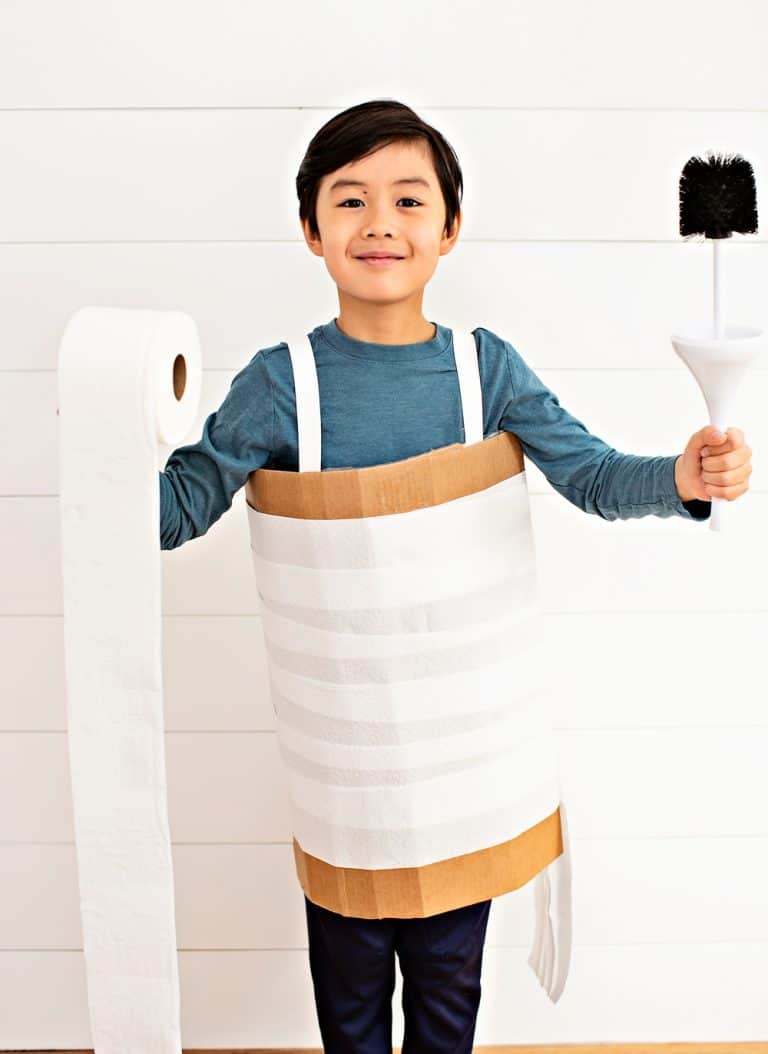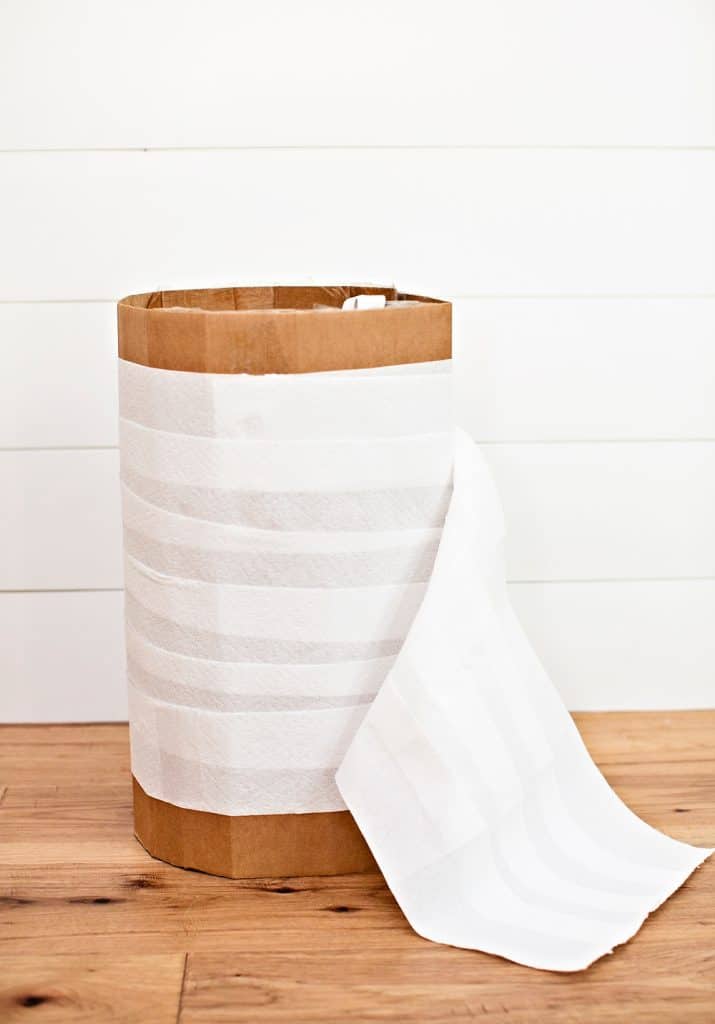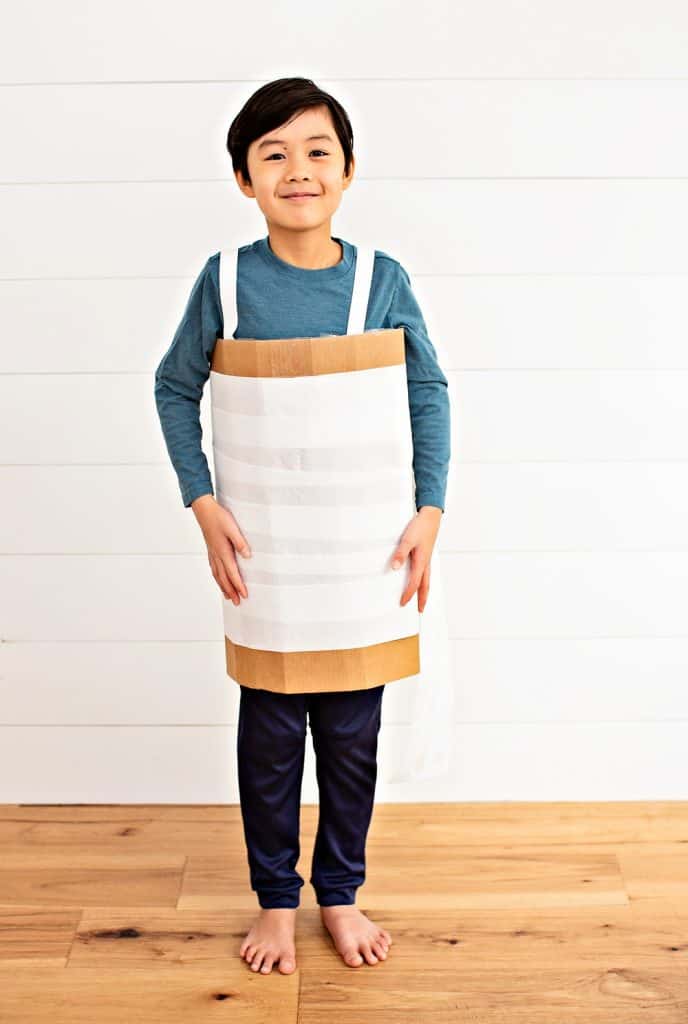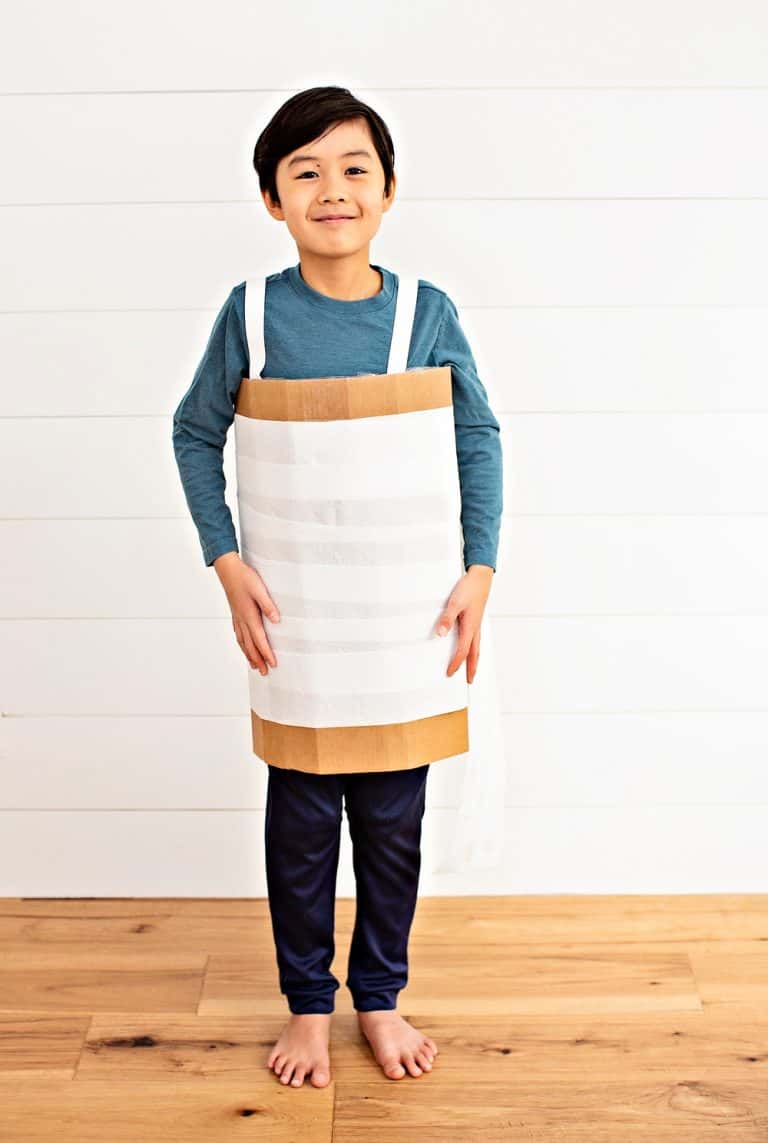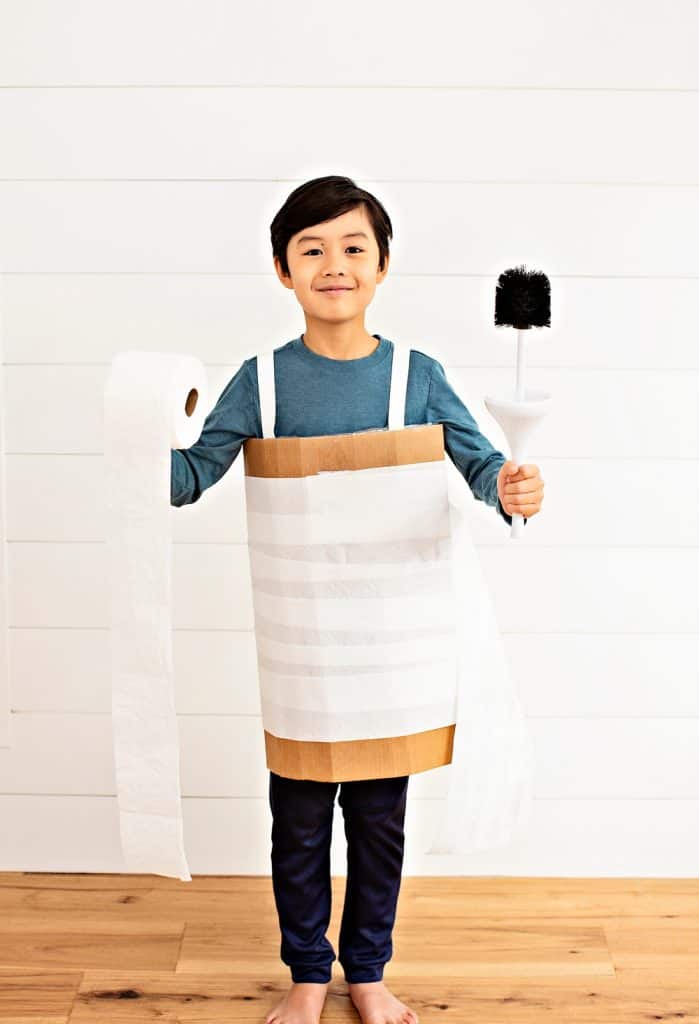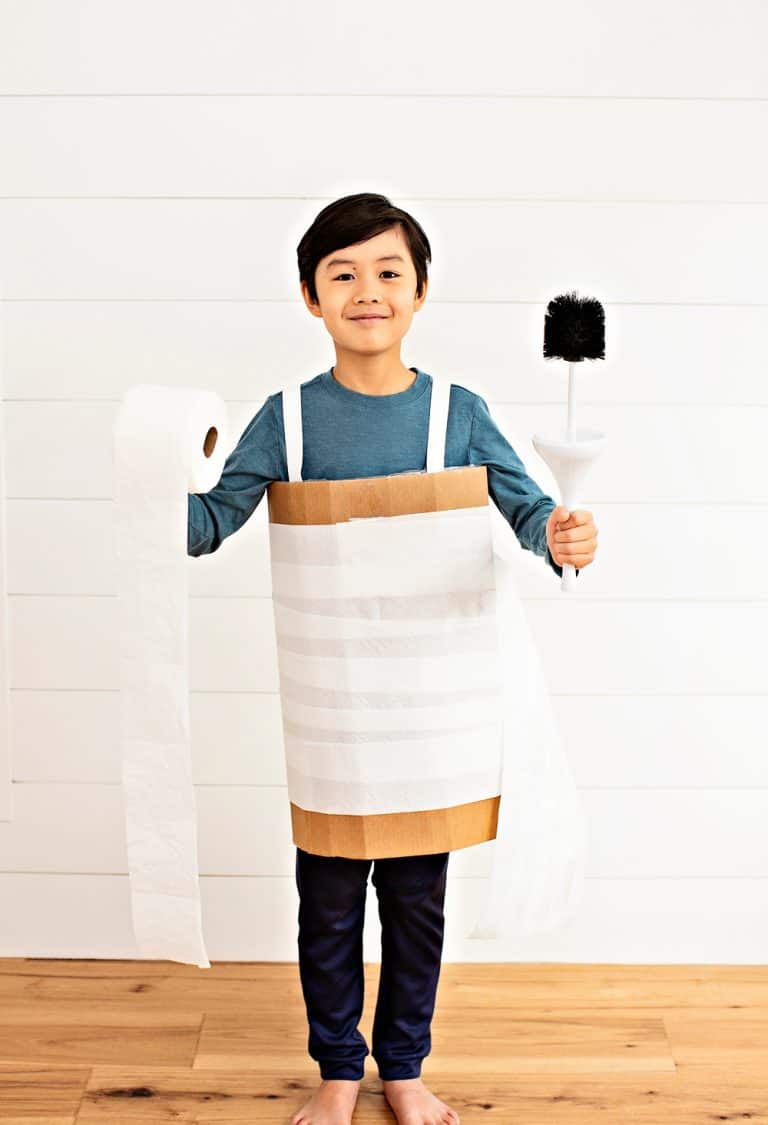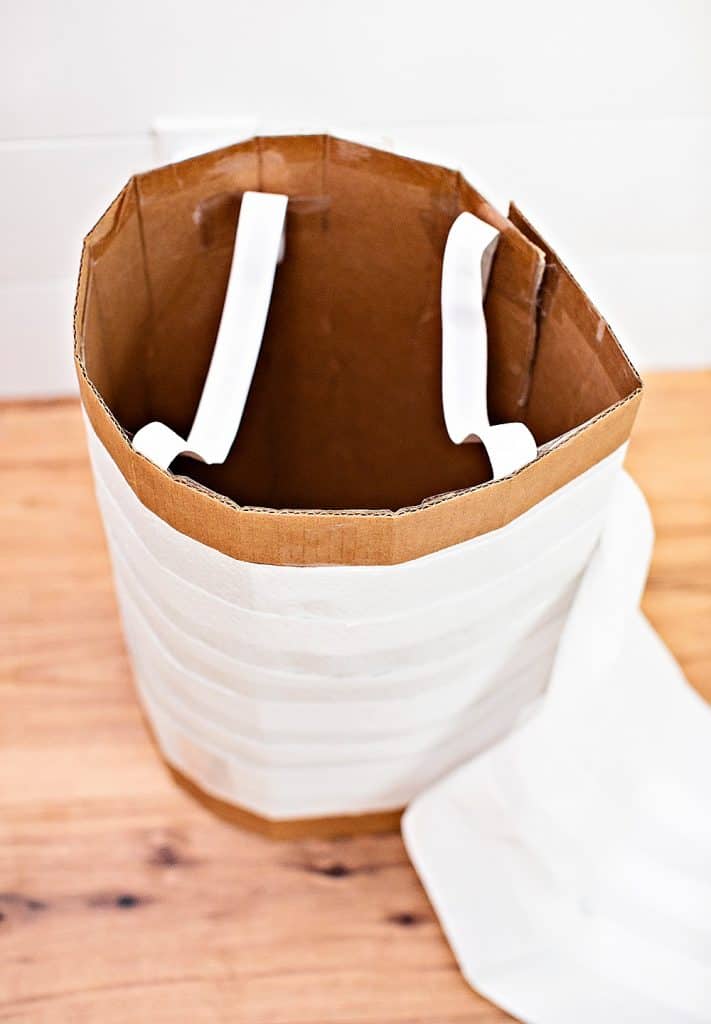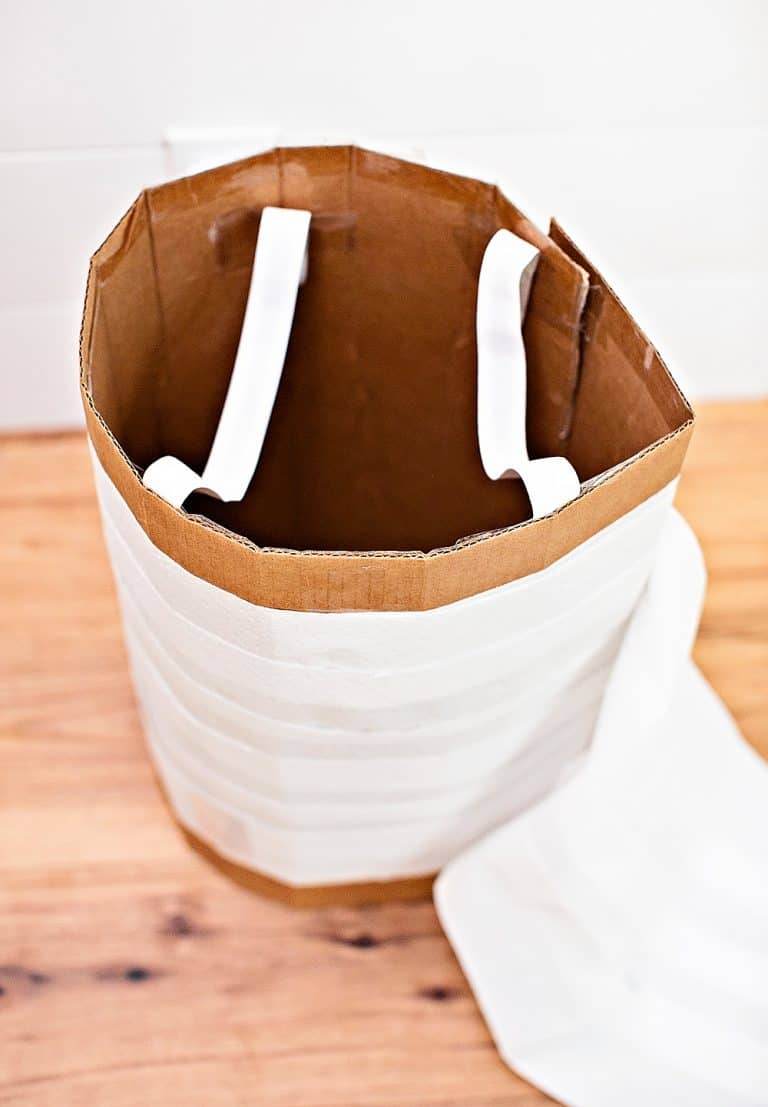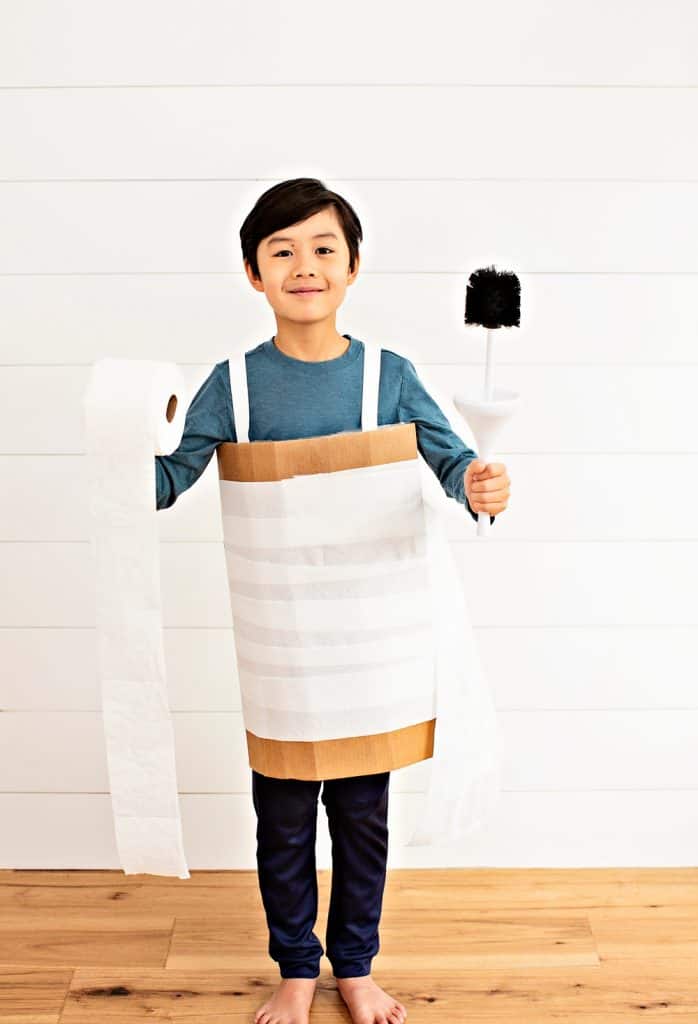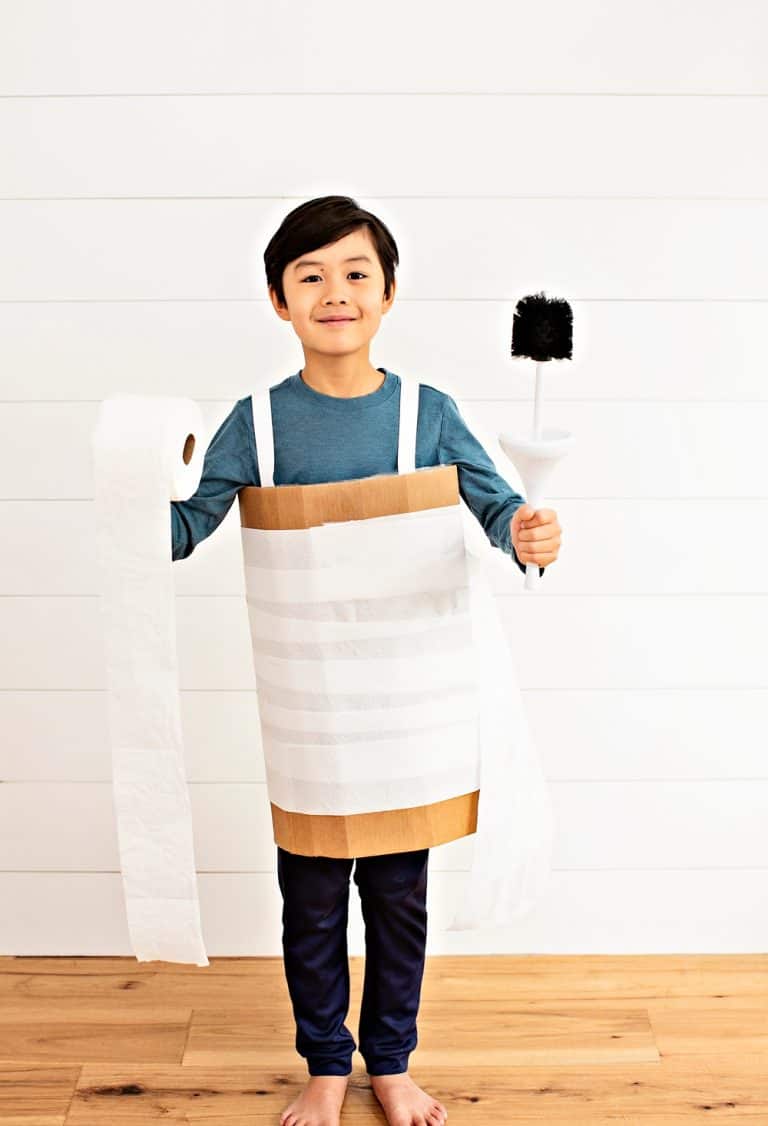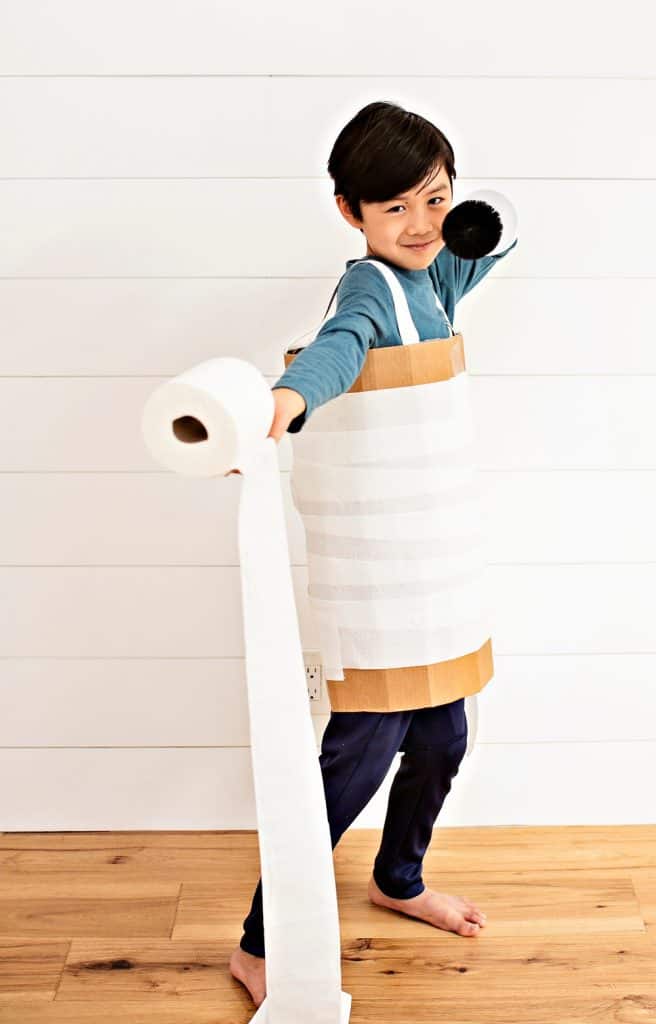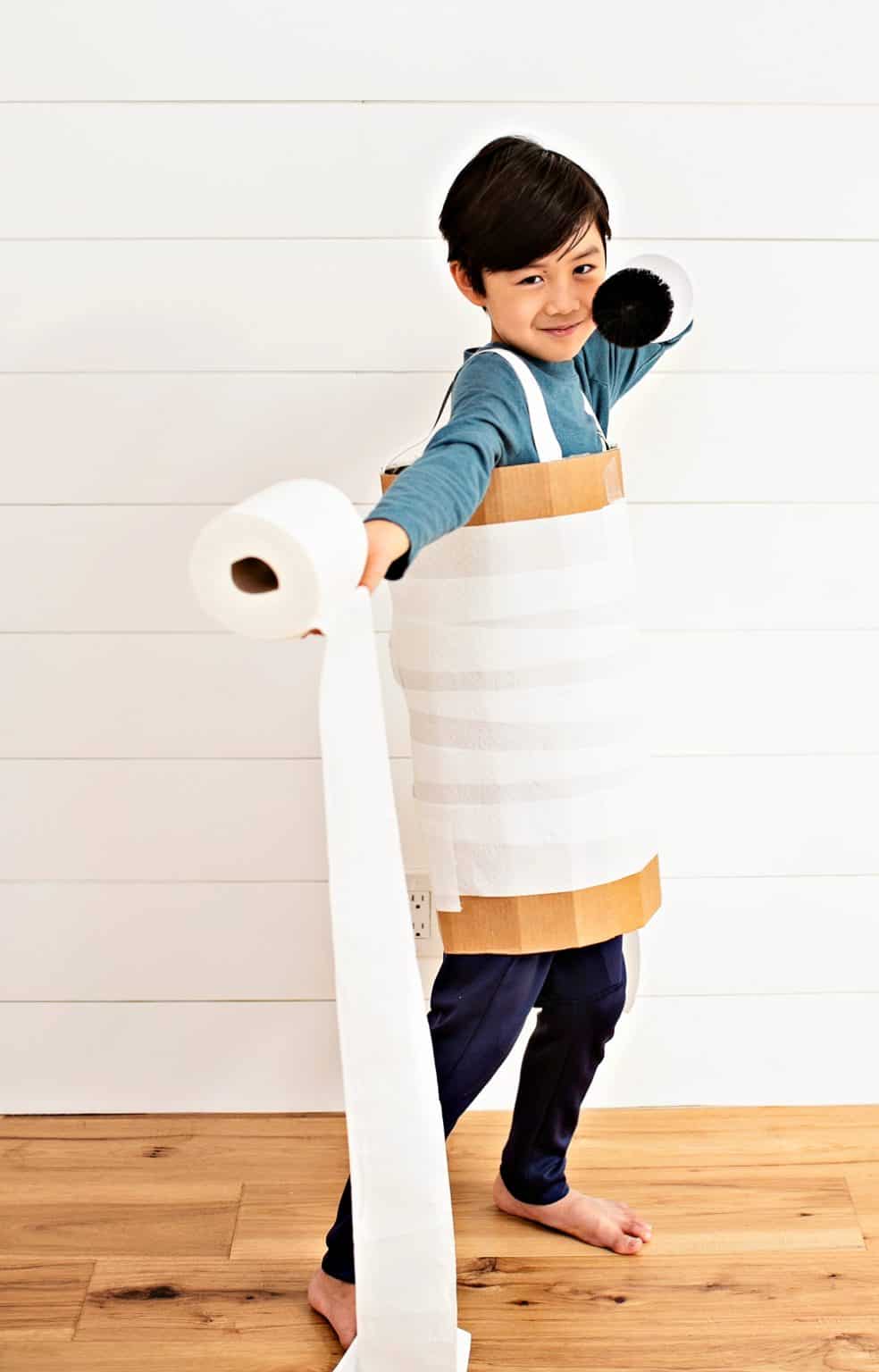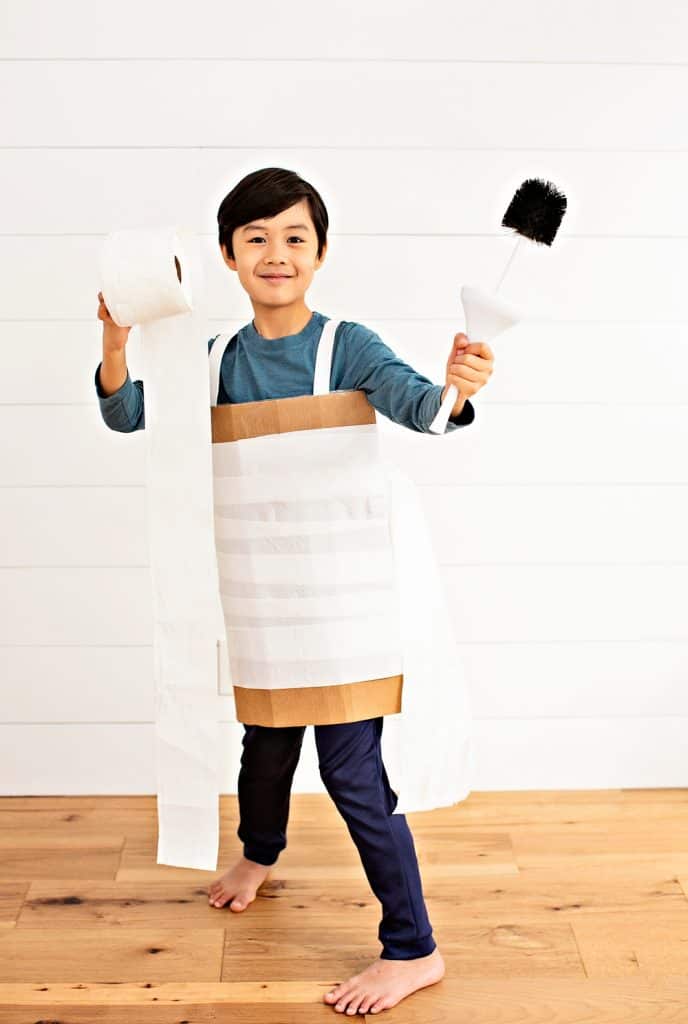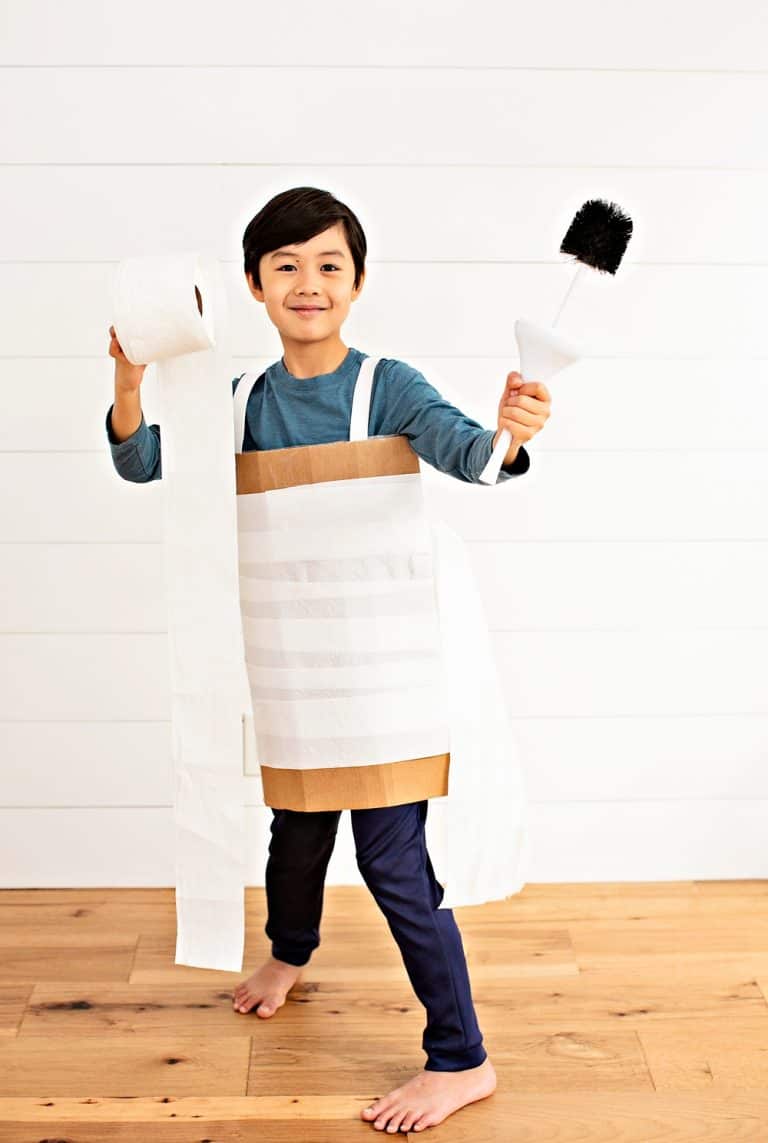 DIY Toilet Paper Costume – materials:
thin piece of cardboard that fits around your child's center body

packing tape or hot glue

elastic straps

toilet paper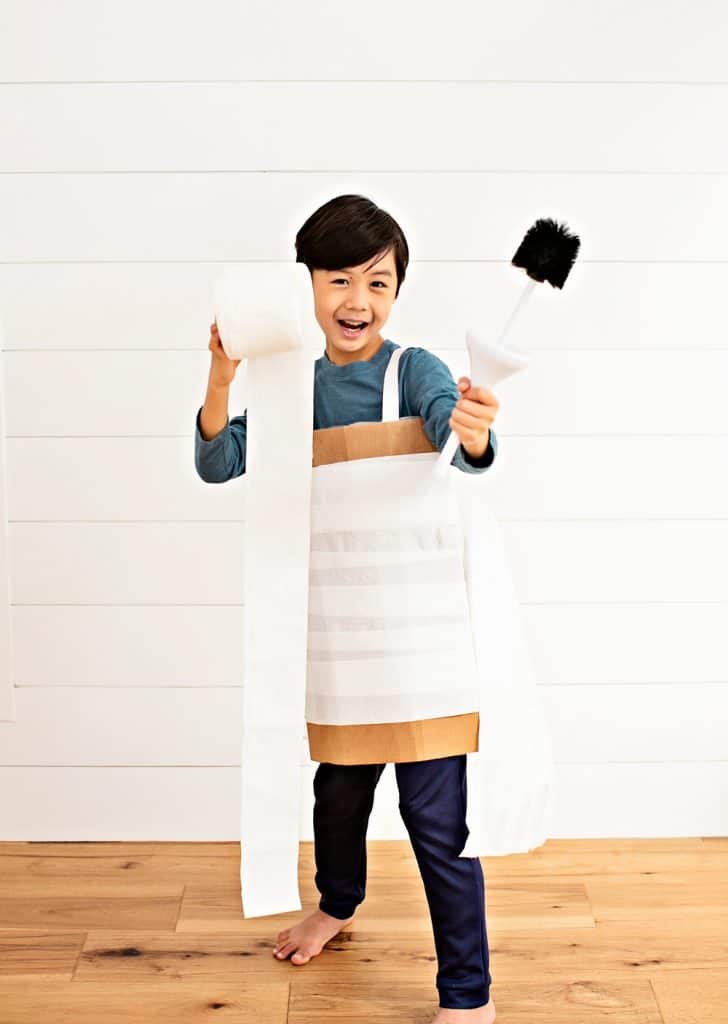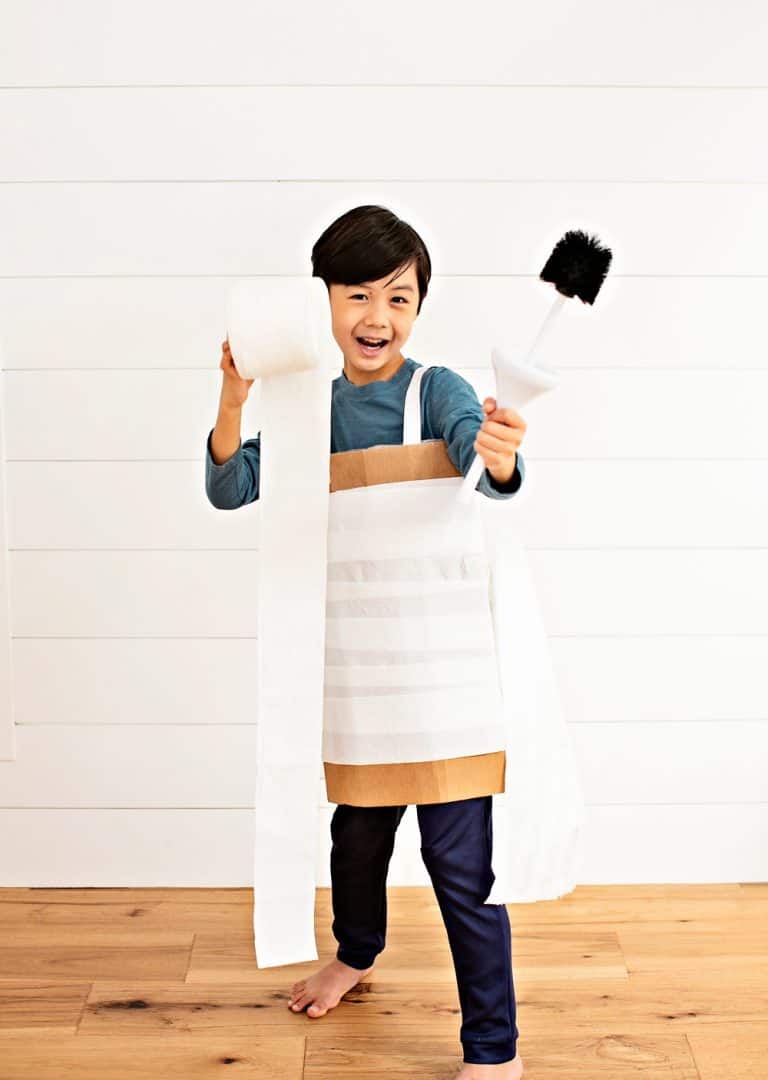 INSTRUCTIONS:
Roll your piece of cardboard so it becomes a cylinder. Hot glue the sides together.

Use clear packing tape to tape strips of toilet paper around your roll. We didn't want to waste too much so went for the illusion of the roll running out.

Have some paper dangle down the side.

Hot glue two elastic straps on both ends so your child can use them as shoulder straps.
This looks ridiculously adorable on younger siblings or toddlers but just remember they likely won't be able to walk in it if it's this long so it works as a photo prop or cut down the length!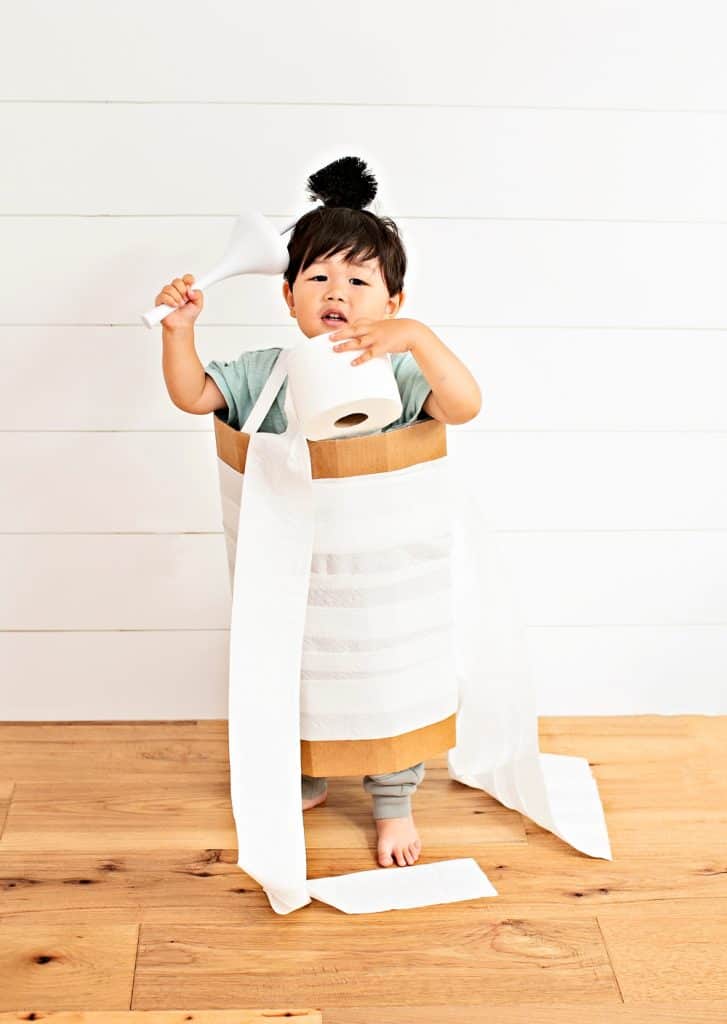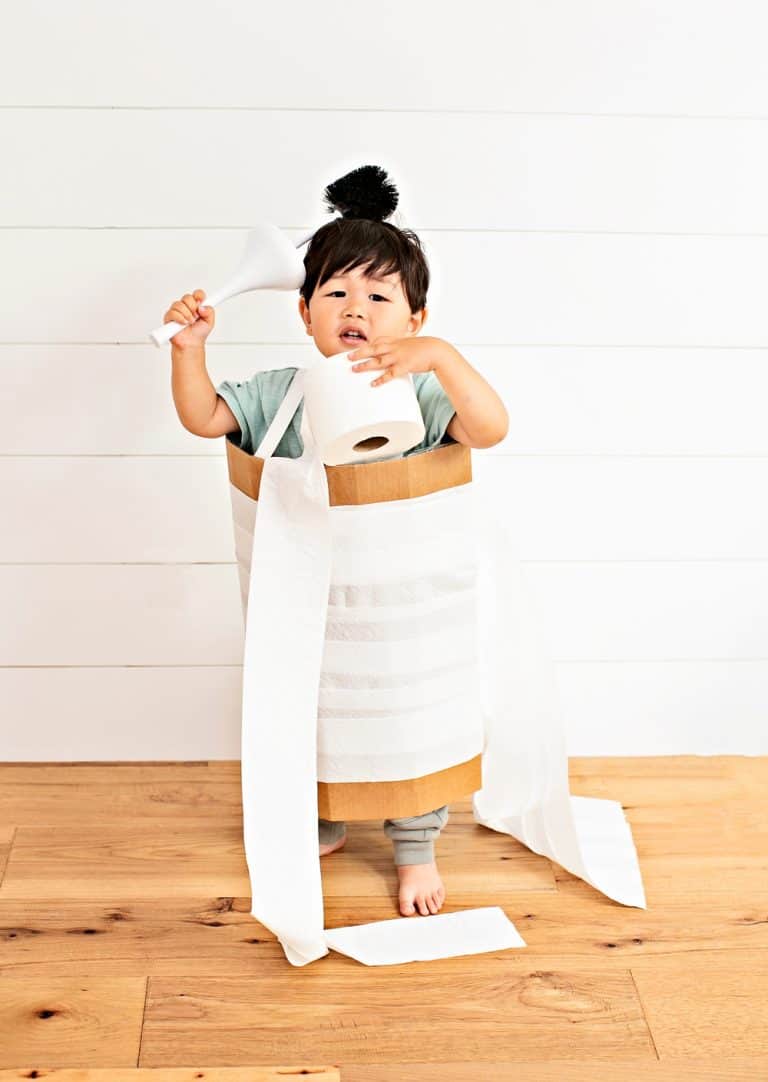 YOU MIGHT ALSO LIKE