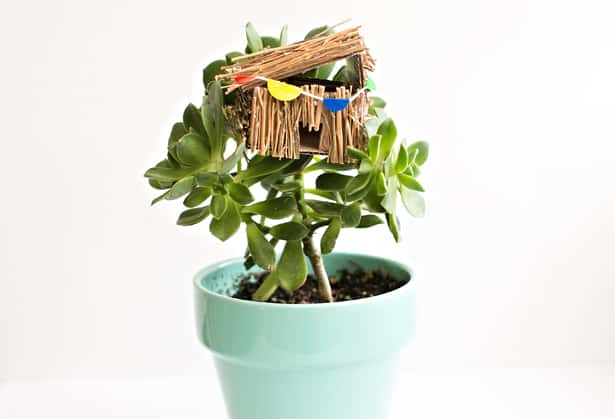 When I saw these whimsical tiny tree houses on house plants created by artist Jedediah Corwyn Voltz I thought what a fun planting craft this would be for kids, and one that also encourages creativity and building skills.
If you don't have the space or resources to build your own outdoor tree house, this mini indoor plant one is the perfect solution! See how we created our own kid-made tree house below.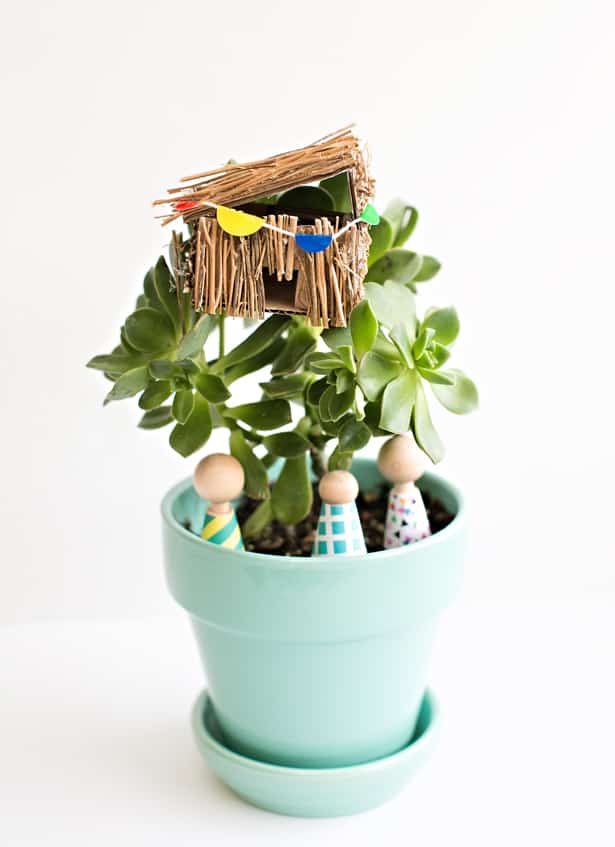 DIY Mini Succulent Plant Tree House – Materials:
– Succulent tree plant
– Pot, soil
– Scrap cardboard
– Twigs
– Hot Glue
– Round office stickers and string (for the bunting)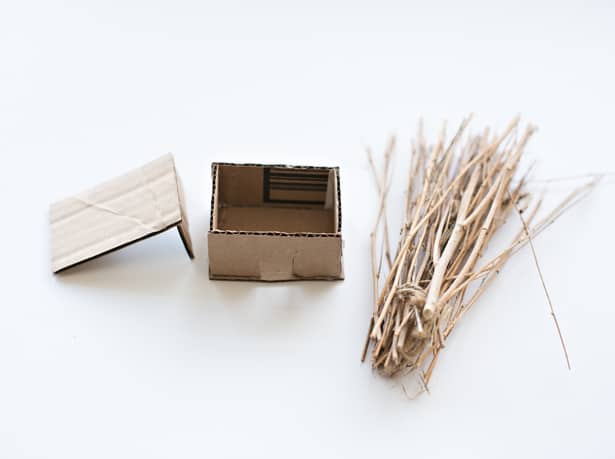 Instructions:
Step 1. First find a good succulent plant that has a tree-like structure. We visited our local nursery and picked this one out along with a cute pot. Then the kids helped me plant the succulent into the pot with additional soil.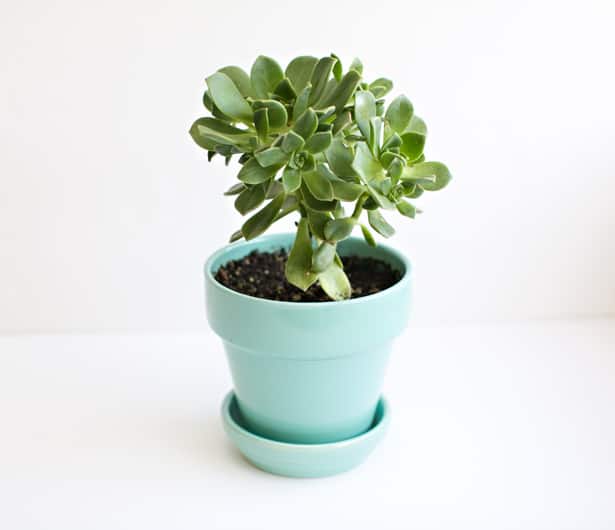 Step 2. Depending on the size of your house plant, figure out how large your tree house will be. You'll want to first create a cardboard structure which will make it easier to glue on the sticks. Our mini tree house measured about 2 1/2″ x 2." Don't forget to cut out a door and add a roof! Once you have your cardboard parts, hot glue the seams together. This is the fun part of the building process. Encourage your kids to think outside the box in building their dream tree house.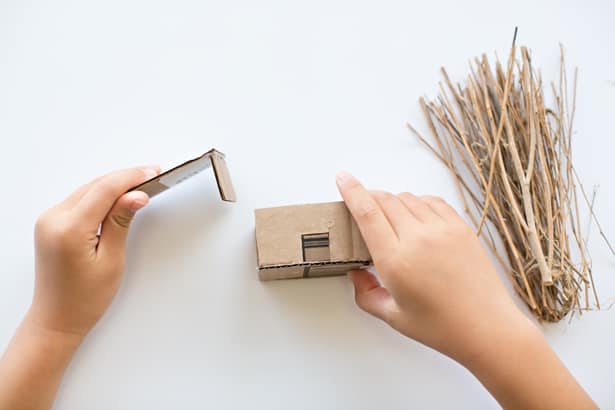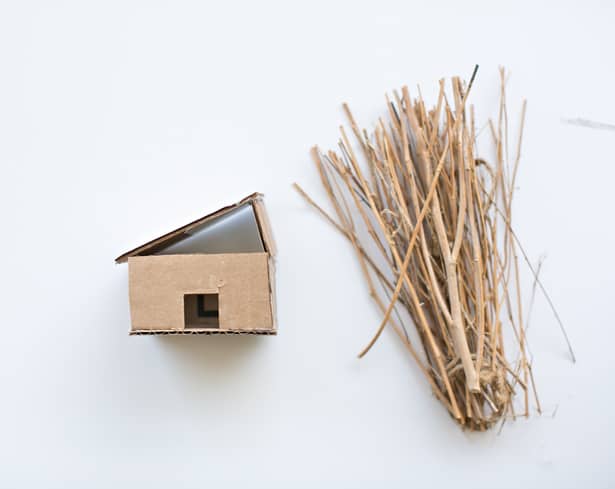 Step 3. Once you have your mini cardboard tree house, you'll want to cut sticks to size and hot glue them on the base.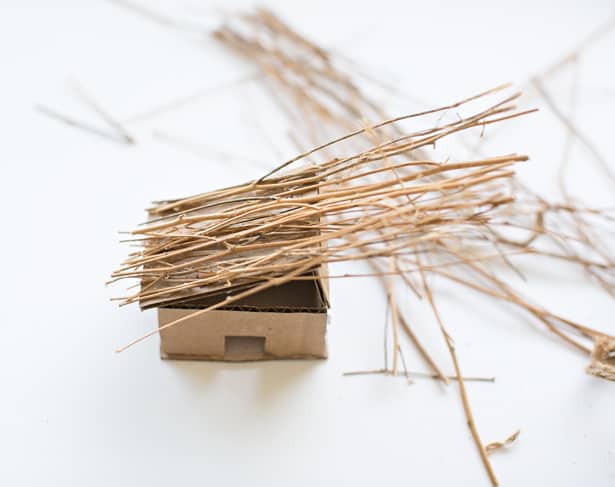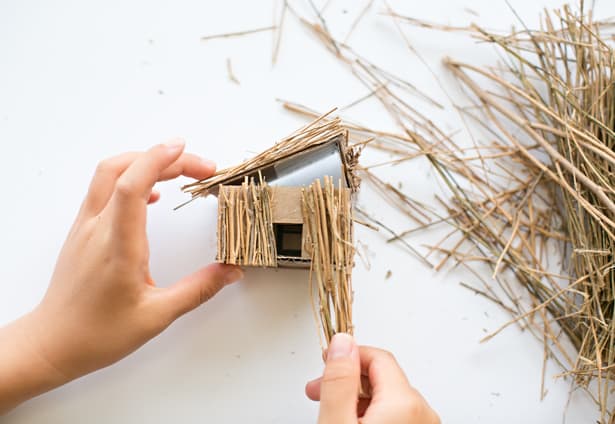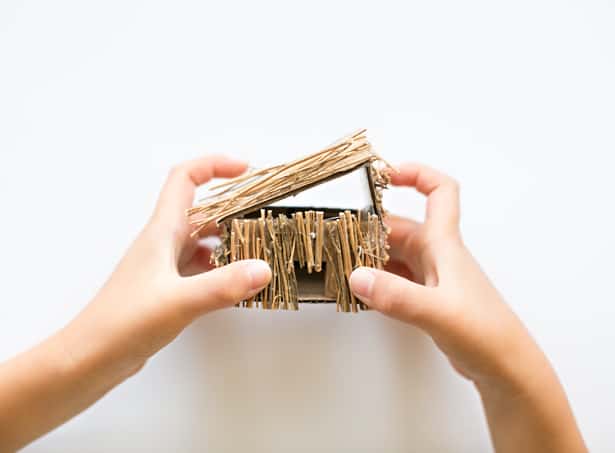 Step 4. This is optional but we added a cute bunting we made out of just colored circle stickers which we folded in half over some twine.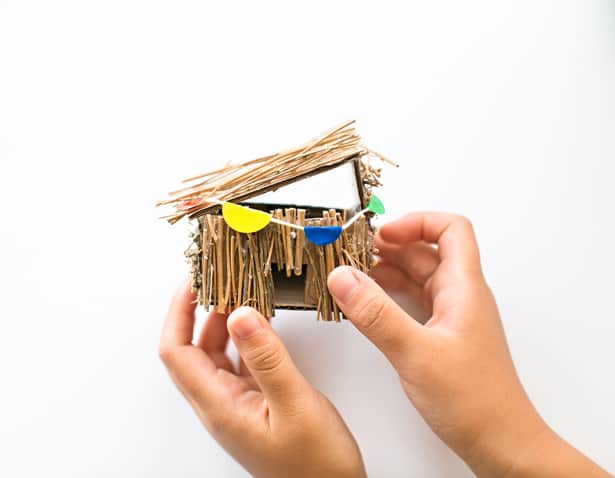 Once your tree house is complete, perch it on top of your succulent planter. Add some "people" around it for some pretend play fun! Isn't it darling?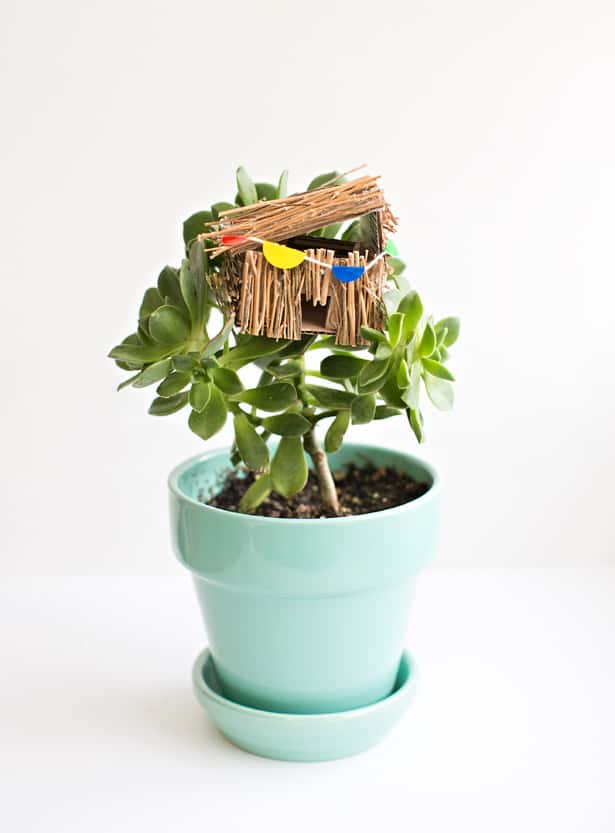 What are your favorite planting activities for kids? Check out more fun planters kids can make and more creative ideas for kids.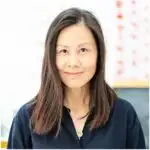 Agnes Hsu is a mom of three and has been inspiring parents and kids to get creative with easy activities and family friendly recipes for over 10 years. She shares her love for creative play and kids food to her 2MM+ followers online. Agnes' commitment to playful learning and kindness has not only raised funds for charity but also earned features in prestigious nationwide publications.