Having a rainbow or unicorn birthday party? Make these Rainbow Confetti Wands and have your guests sprinkle confetti around. Use them as party favors for your guests to take home (setup a confetti refilling station for guests to refill their wands before they leave). Even make a few of the paper rainbows to hot glue onto ribbon! Hang it. And you have a garland for more magical decor! No party? Make one for your child for some magical pretend play.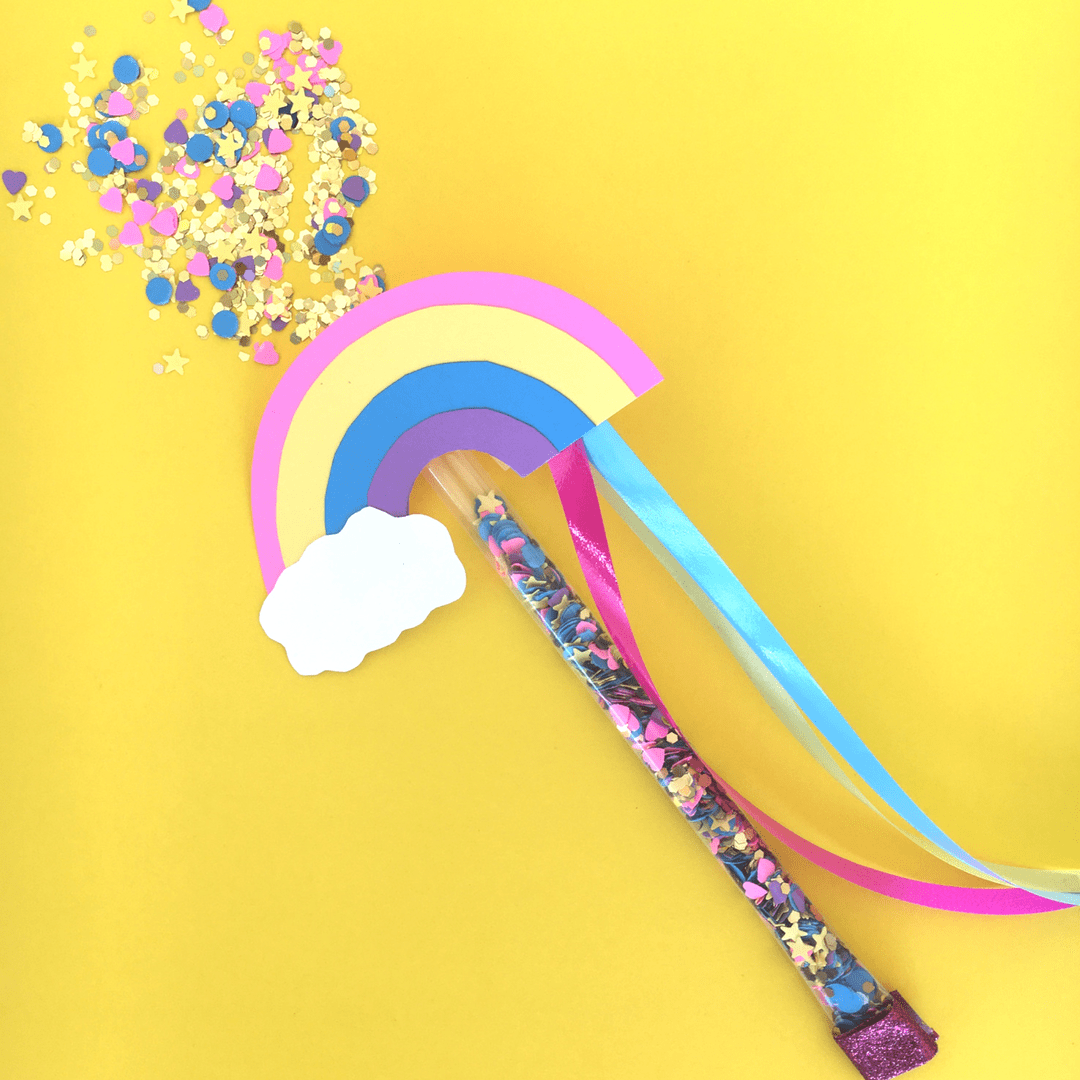 Rainbow Confetti Wand – Materials:
Glittery Pink Washi Tape
1/2″ Clear Wide Smoothie and Bubble Tea Fat Straws
Confetti (or make your own)
Scrapbook Adhesive Dots
Clear Tape
Stapler
Scissors
4 cups, 4 different sizes for tracing
If making your own confetti, like we did, you will need:
Gold Glitter
Heart Hole Punch
Star Hole Punch
Large Bowl
Instructions:
Step 1. Trace your cups on the colorful cardstock. Work your way down in size for each color. We did ours in this order: pink, yellow, blue, purple.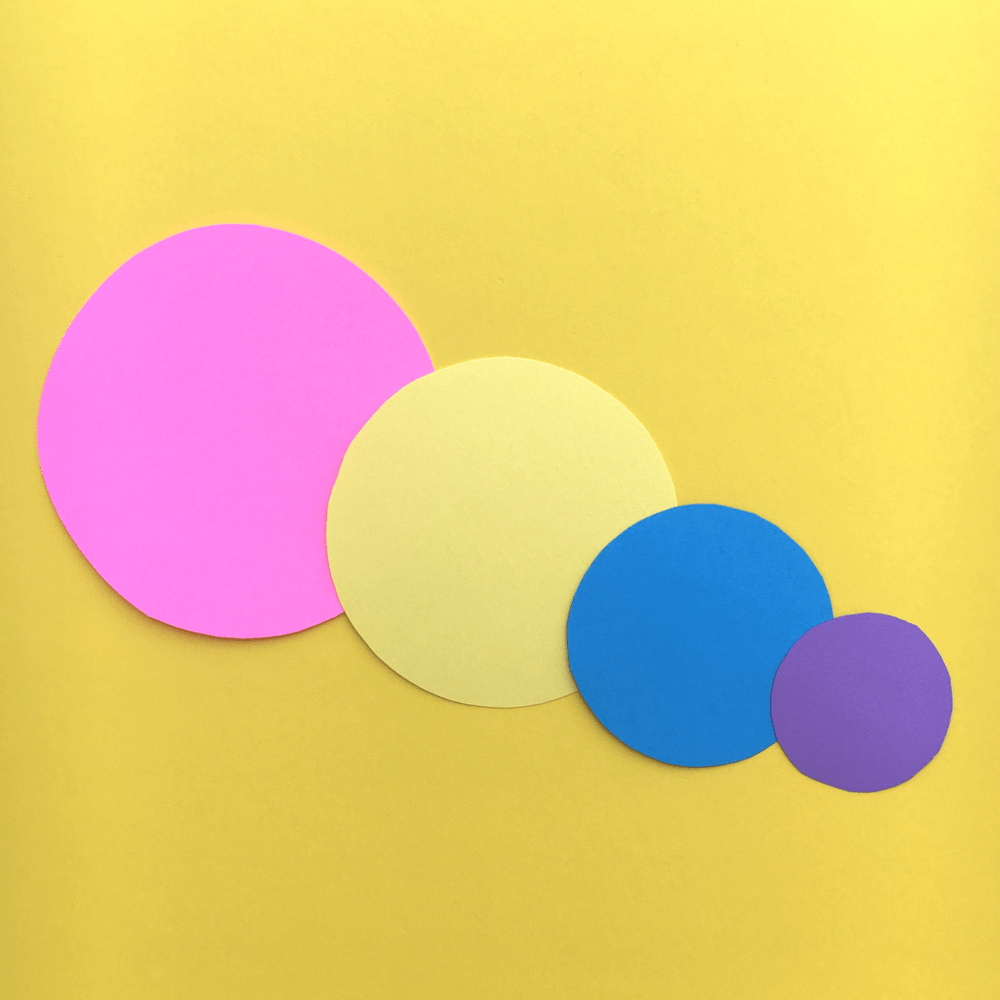 Step 2. Cut the circles out.
Step 3. Using your glue stick, glue the circles on top of each other. It should look like this:
Step 4. Trace your glue stick in the middle of the purple circle.
Step 5. Cut the rainbow circle in half.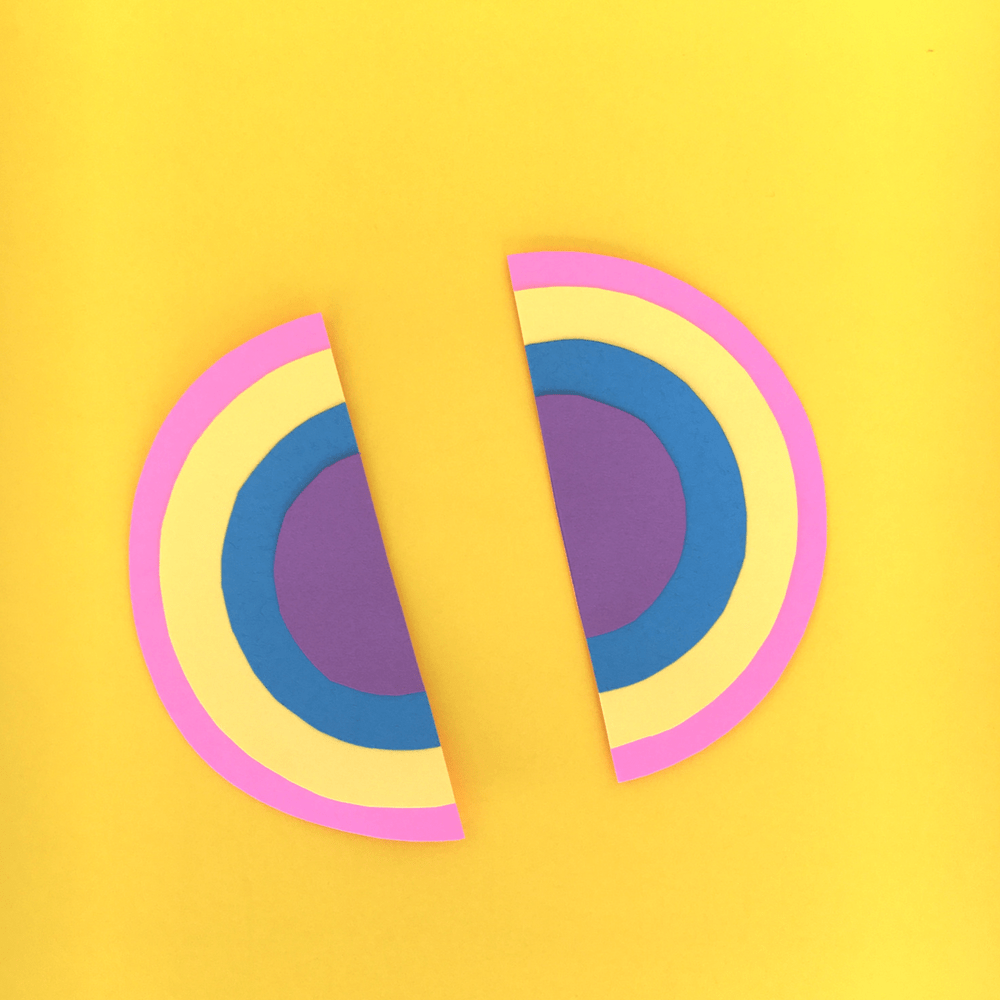 Step 6. Using the glue-stick tracing, cut the arch out of each half. You have paper rainbows!
Step 7. Draw a cloud shape on the white cardstock. Cut that out to use as a stencil. Trace the cloud shape on the white cardstock.
Step 8. Cut the clouds out, and glue to the left of the rainbows.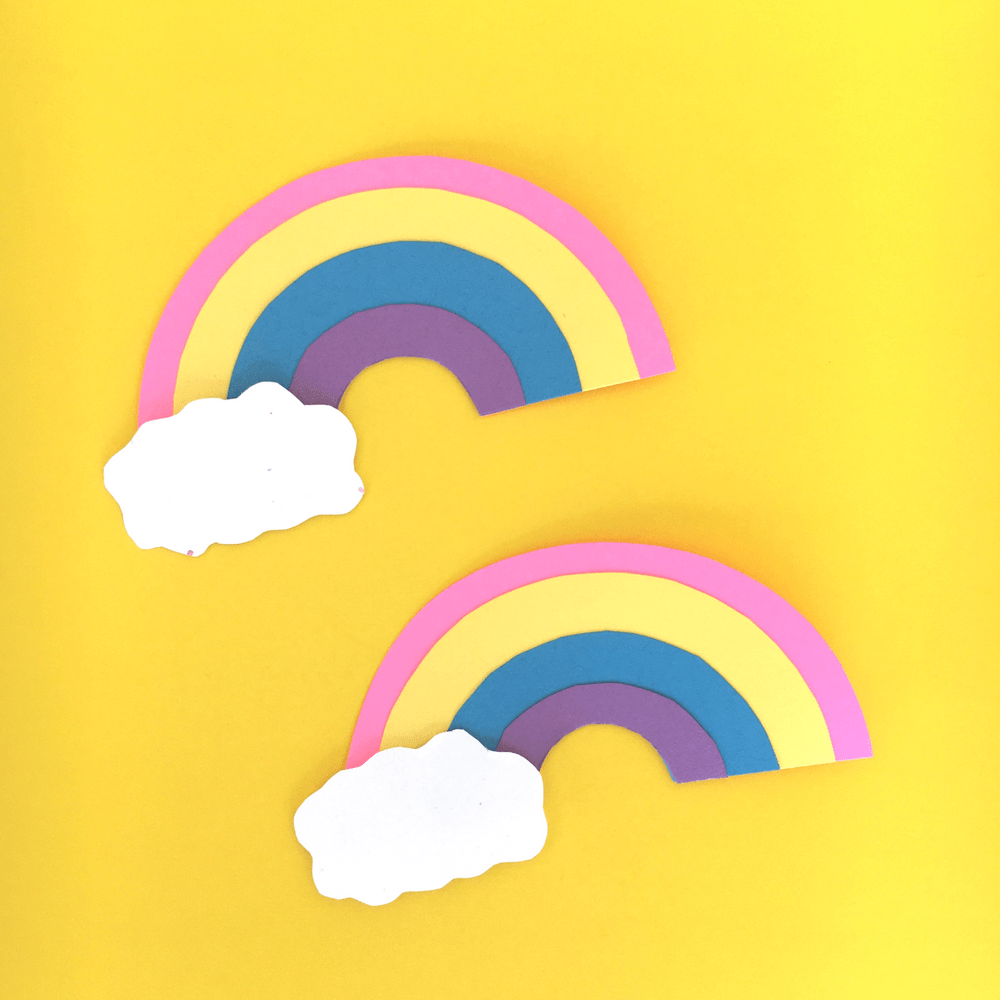 Step 9. Next, fold the bottom of one side of a straw and staple closed.
Step 10. Wrap your pink glittery washi tape around the staple to cover it.
Step 11. If making your own confetti, use your heart hole punch and star hole punch and punch away on the scrap cardstock. Mix it with gold glitter in a large bowl.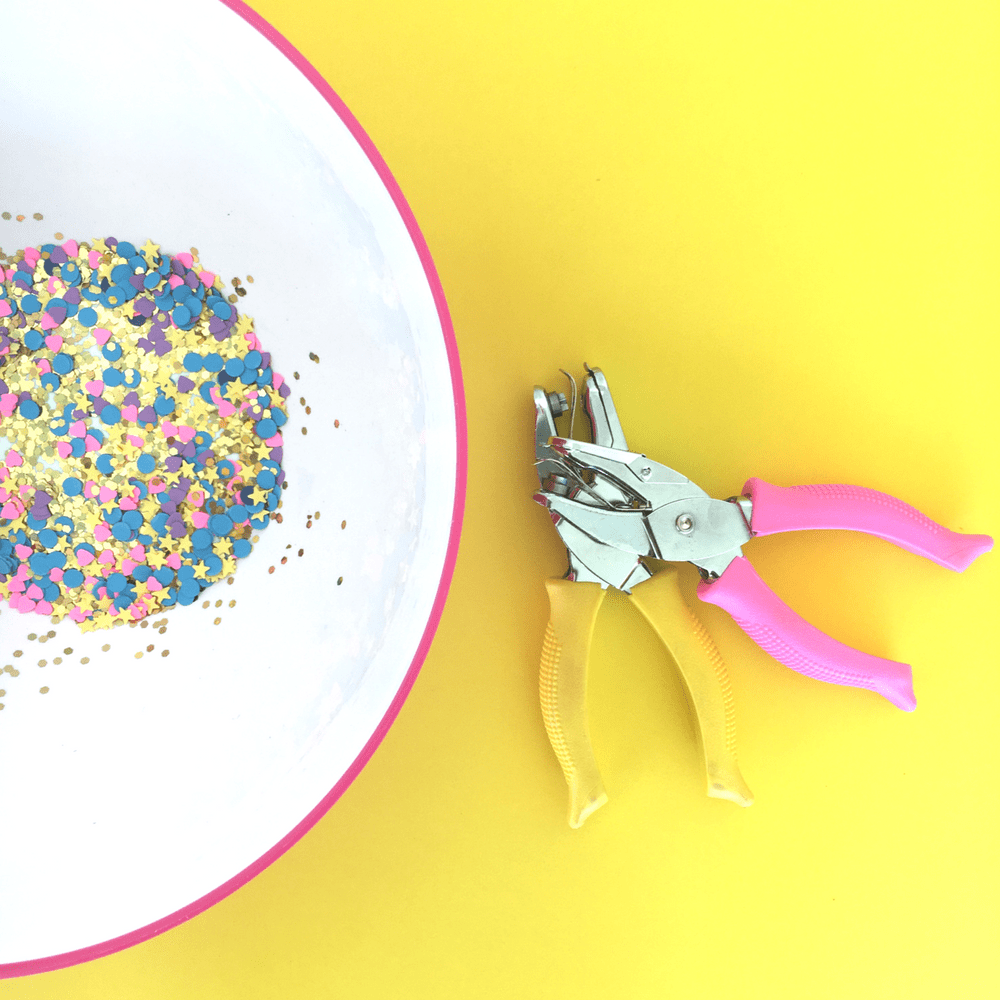 Step 12. Next, put a adhesive dot on the middle back of the paper rainbow. Stick it to the top of the straw.
Step 13. Cut 3 different colors of ribbon about 4-5 inches long. Tape them to the back of the right side of the rainbow.
Step 14. Fill up the straw with confetti. Hold it over the confetti bowl while filling it up (the confetti that gets loose will fall back into the bowl). Leave the top of the straw open, so guests can sprinkle the confetti. You have a Rainbow Confetti Wand! Repeat the process to make one for each birthday guest!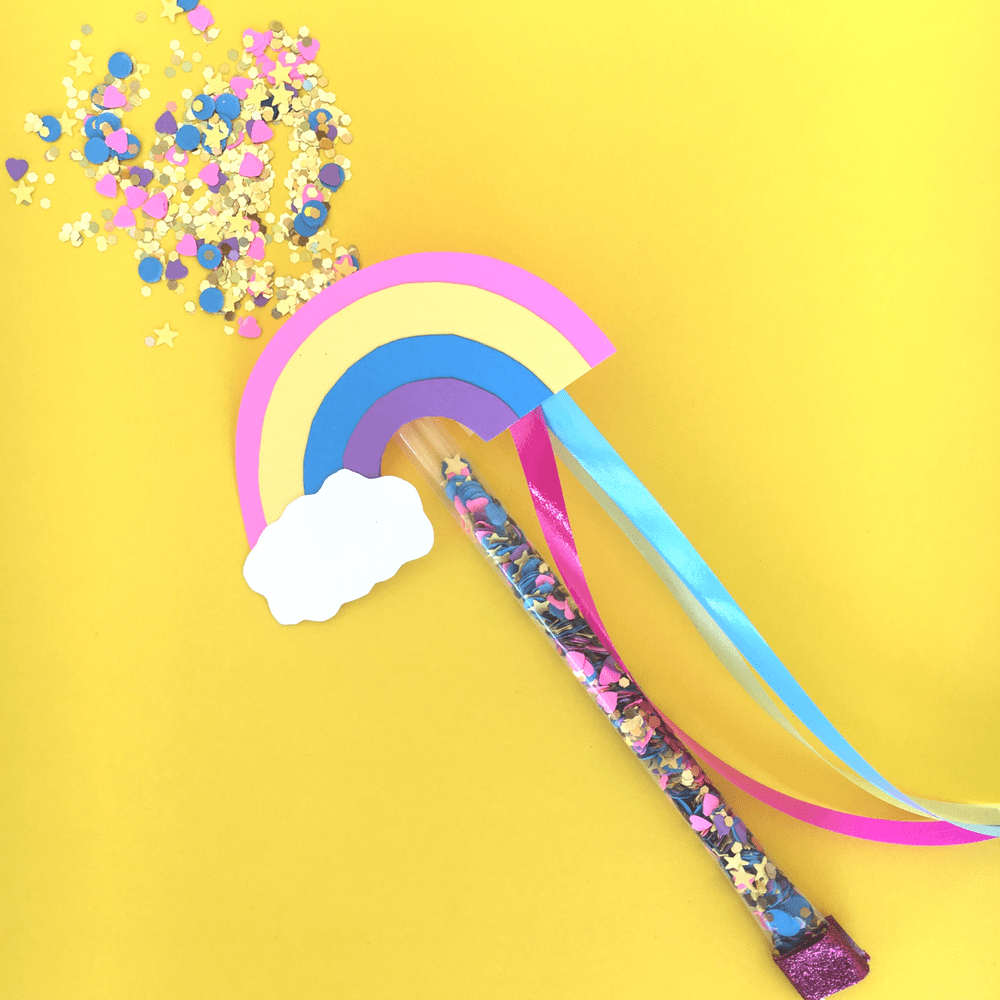 Check out more rainbow party ideas and more creative fun for kids!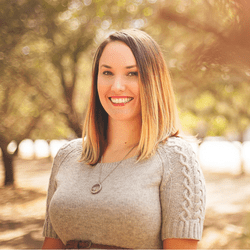 Ludavia is the creator and author at The Mama Workshop. She loves helping mamas spend more quality time with their kiddos through kid crafts and activities. She is a stay-at-home mom of two children running their homeschool preschool. When she is not developing activities and crafts for The Mama Workshop, she is reading a good book, sipping her favorite coffee while sneaking in a sweet treat. You can follow The Mama Workshop on Instagram, Facebook, Twitter, and Pinterest.
______________________________________________________________________________________________________

Disclosure: Some of the links in the post above are "affiliate links." This means if you click on the link and purchase the item, we will receive a small affiliate commission. Regardless, we give our promise that we only recommend products or services we would use personally and believe will add values to our readers