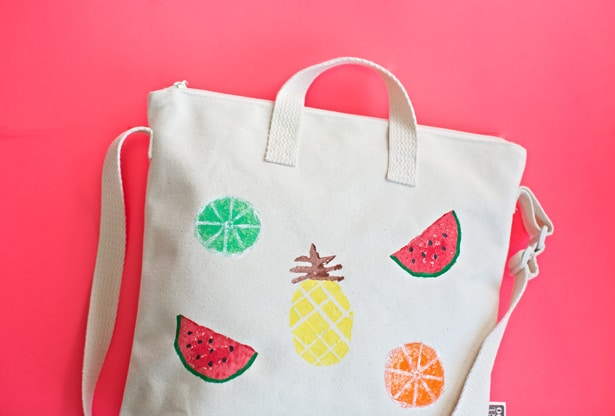 We had so much fun with our ice cream potato stamped bag that we decided to make a fruit version. Read more below to see how fun it is for kids to make this cute summer inspired tote!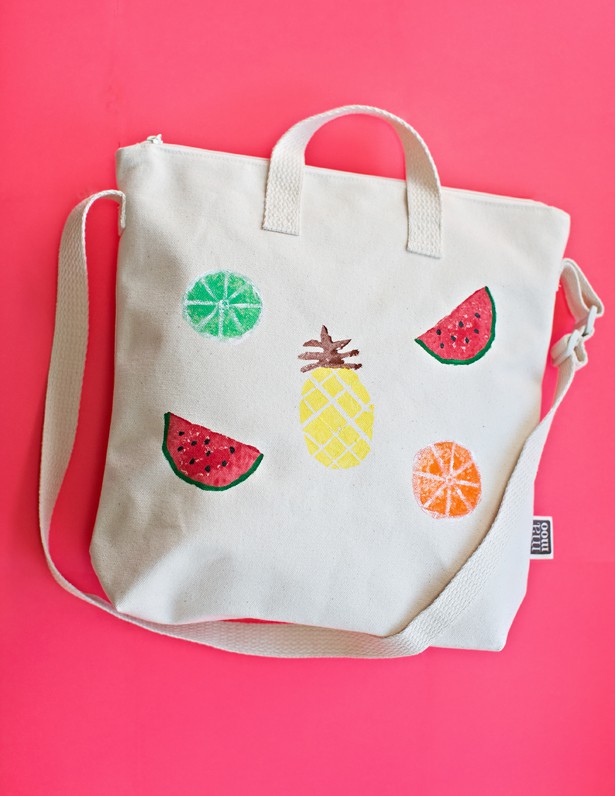 Potato Stamped Fruit Bag – Materials:


– Blank canvas bag (any canvas tote will do)


– Potatoes


– Paint (we used a mix of fabric paint and acrylic) and paint brushes


– Knife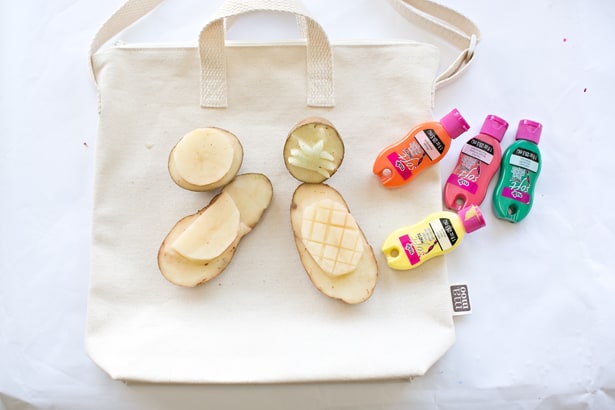 Instructions:

Step 1. Carve out fruit shapes from your potatoes. It's helpful too look up fruit images on your computer to get a sense of shape and sketch them out on the potatoes first.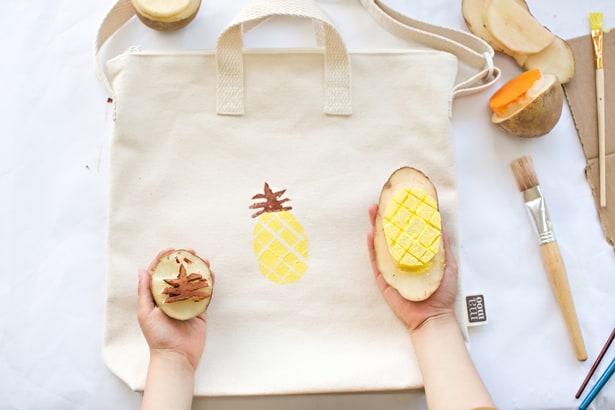 Step 2. Use your paint brush to coat a layer of paint to your potato stamp. Apply firmly where you want it placed on the bag and remove. Allow to dry completely. Use a small paintbrush to add details. You're done!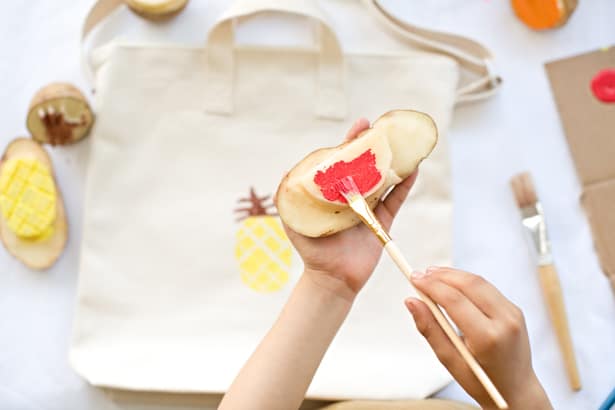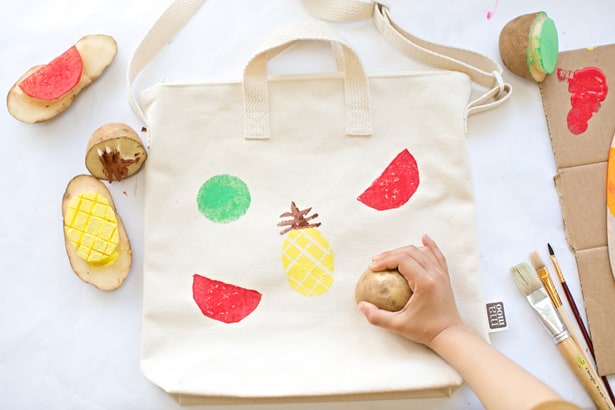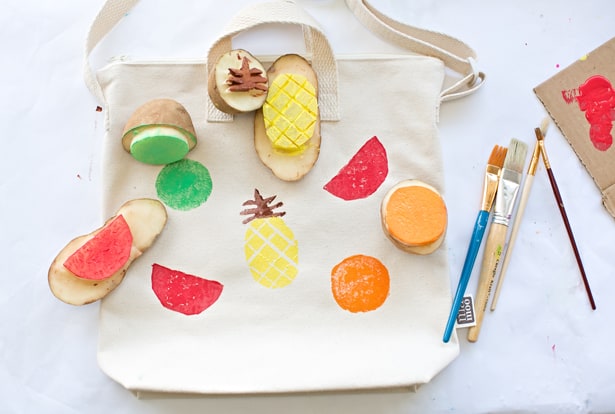 Have you tried potato stamping before? You can do so many cute designs and it makes a cute art project for kids!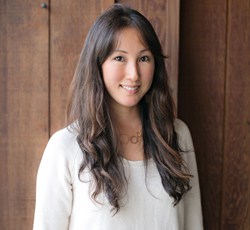 Anna is the mom and founder of Mamoo Kids, a line of awe-inspiring bags for adventurous kids with stuff to do and places to go. Mamoo Kids all natural cotton bags are made in San Francisco, CA. Anna is thrilled to be sharing easy kids bag DIY's and simple sewing tutorials for kids with us. Follow Mamoo Kids on Pinterest, Facebook, Twitter and Instagram.