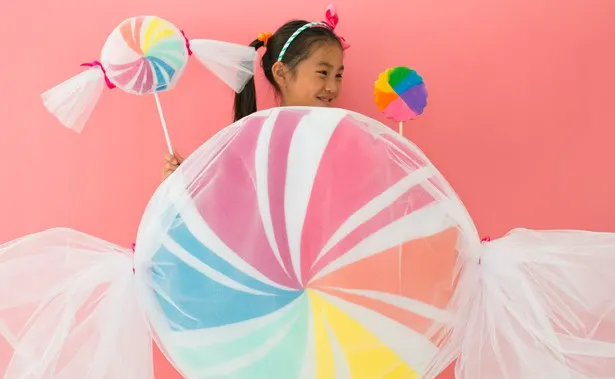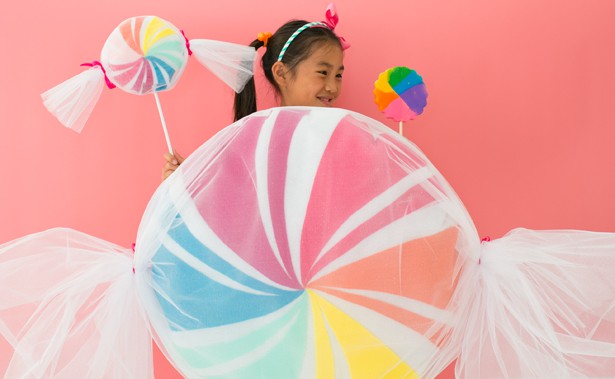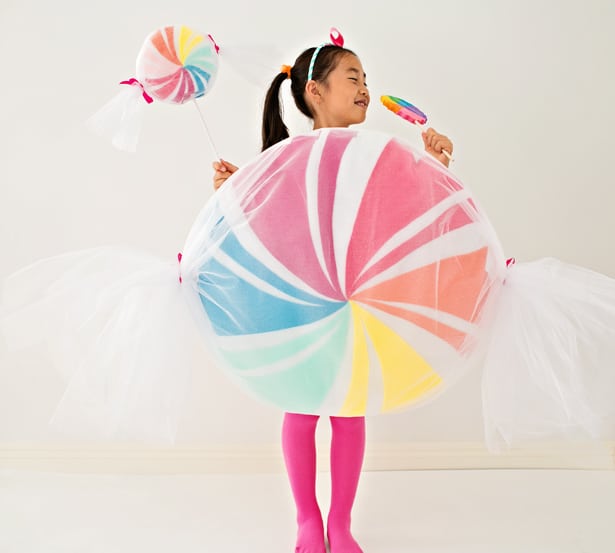 Have you been keeping up with our 3 part No-Sew Felt costumes in collaboration with The Art Dream? Check out the Rainbow Unicorn and Donut costume if you haven't! Here's the last in the series – a gigantic sweet candy!
Don't be fooled by its size. As with the other costumes, this one is also no-sew and requires mainly felt and glue to make your little bonbon shine just in time for Halloween.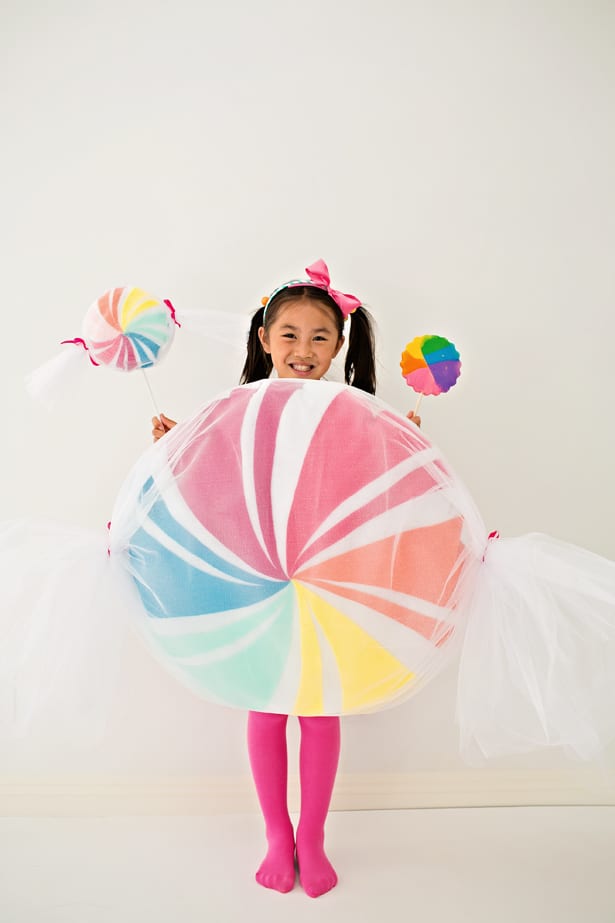 No Sew Felt Candy Costume – Materials:
36″ felt, preferably from a fabric store, in various colors
36″ x 2 yards White tulle
Fabric scissors
1-2 bags of fiber fill
Elastic for straps
Safety pins
Ribbon
Optional dowel for candy wand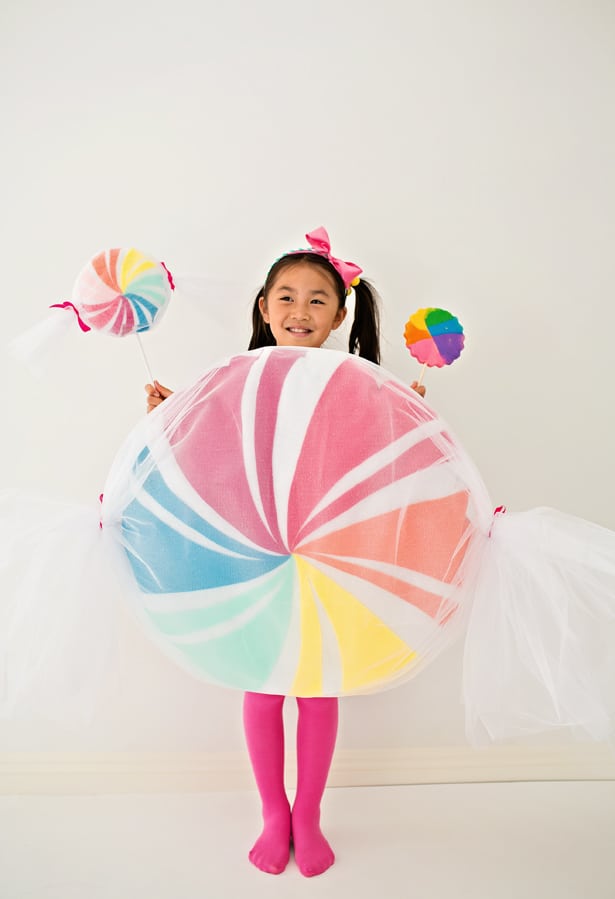 Instructions:
Step 1. You'll want to determine how big you'd like your candy costume to be. You can either trace something like a large pail lid or a hula hoop for example. Double up your felt, I measured a 30″ in diameter circle on white felt, then cut two large circles simultaneously.
Step 2. From colored felt, cut your candy swirls, use curved designs to mimic an iconic candy.
Step 3. Trim the excess felt from the colored pieces if you need to.
Step 4. Glue on your colored designs. When finished, flip the design side upside down facing the bottom white candy circle.
Step 5. Glue the two circles together along the perimeter leaving a hand's width space to fill the candy with fiber fill.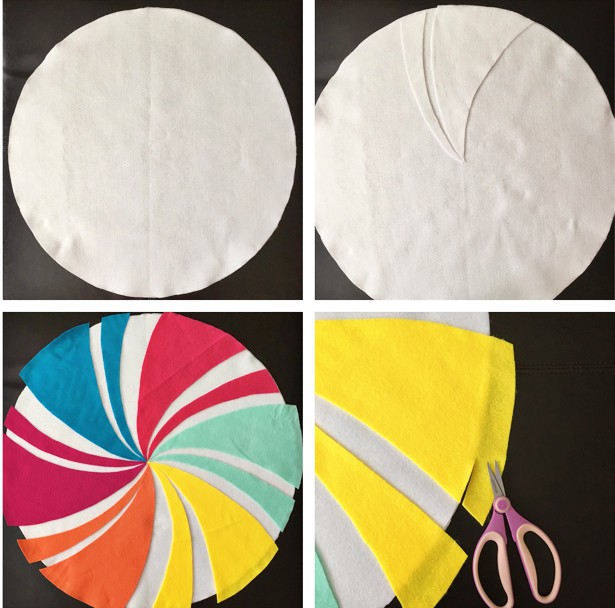 Step 6. Turn the candy inside out through the space you left unglued.
Step 7. Fill the candy with fiber fill and seal the opening when finished.
Step 8. Attach elastic straps to the back of the candy using safety pins, or you could hot glue them on for extra support.
Step 9. Place the candy face down on the tulle and wrap the top and bottom around the candy, bunch the tulle on both sides and tie with ribbon.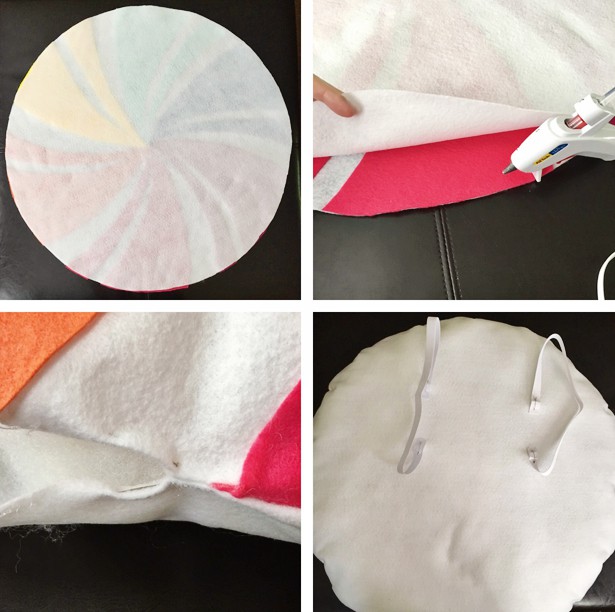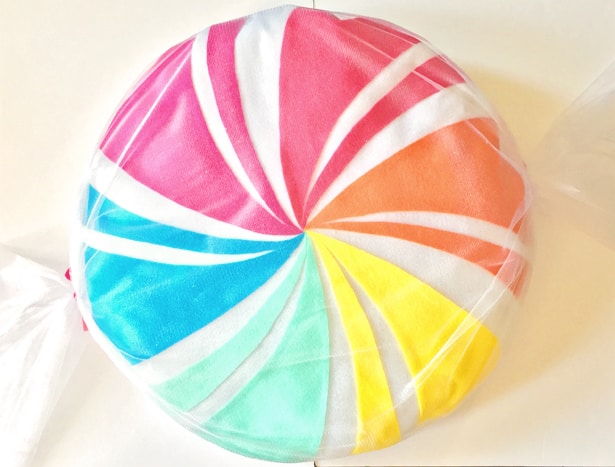 I made the candy wand the same way I made the costume only much smaller. When making the wand insert the dowel before sealing the opening where you'd fill the candy with fiber fill.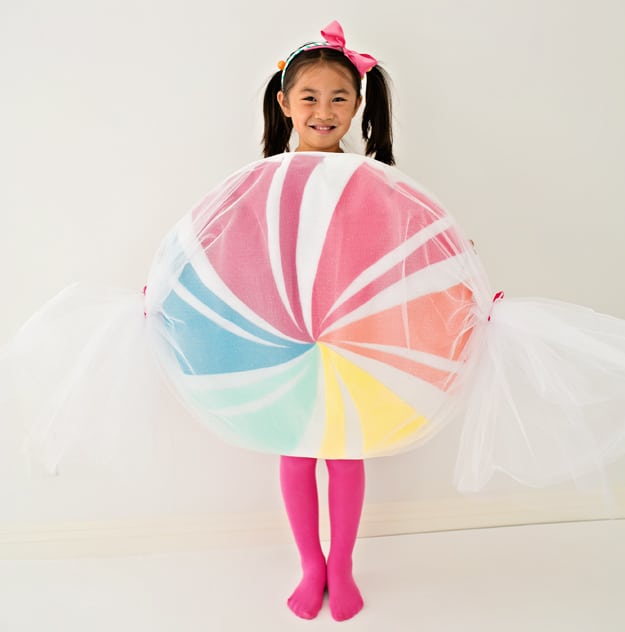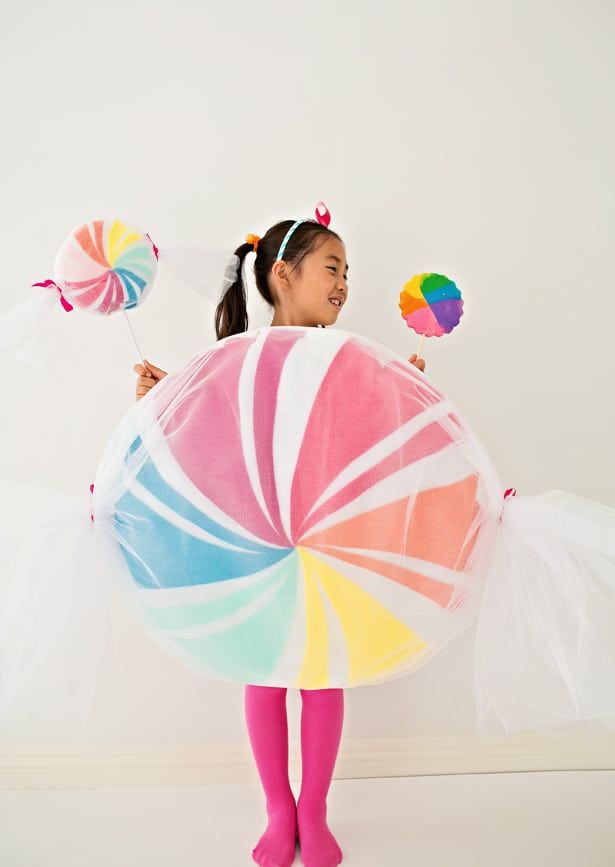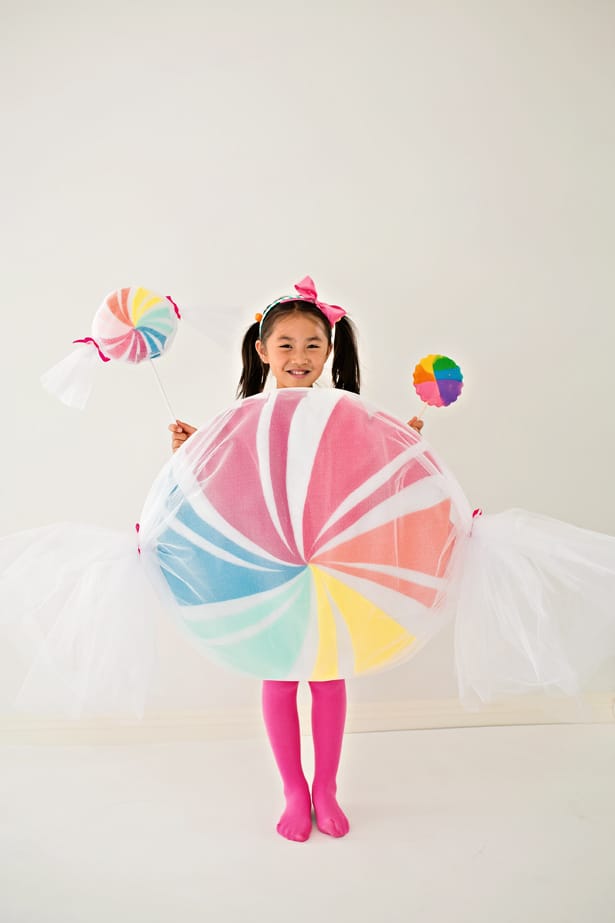 Do your kids know what they want to be for Halloween? Check out morecreative Halloween projects for kids!
Tutorial by: John Lavelle
Costume Direction: John Lavelle/Agnes Hsu
Photography (process photos): John Lavelle
Final Photography/Styling: Agnes Hsu
______________________________________________________________________________________________________

Disclosure: Some of the links in the post above are "affiliate links." This means if you click on the link and purchase the item, we will receive a small affiliate commission. Regardless, we give our promise that we only recommend products or services we would use personally and believe will add values to our readers.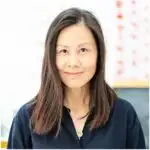 Agnes Hsu is a mom of three and has been inspiring parents and kids to get creative with easy activities and family friendly recipes for over 10 years. She shares her love for creative play and kids food to her 2MM+ followers online. Agnes' commitment to playful learning and kindness has not only raised funds for charity but also earned features in prestigious nationwide publications.