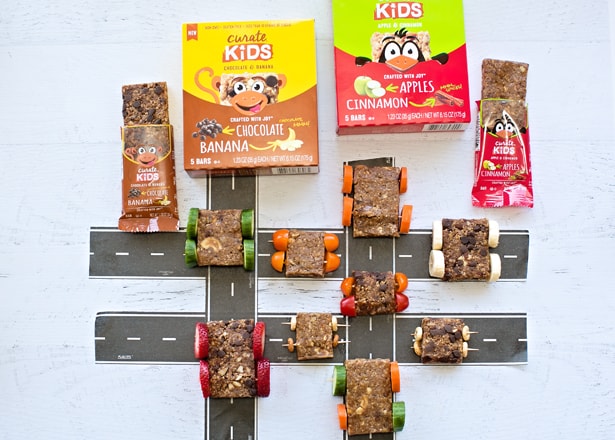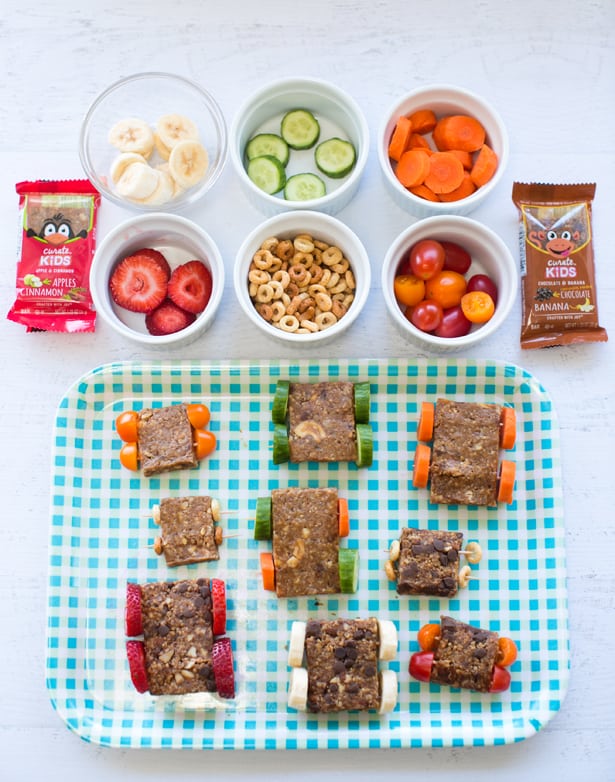 Thank you to Curate Snacks for sponsoring this post.
My kids love snack bars and we eat them as convenient breakfasts on-the-go or snacks. They're easy to grab and must-haves in your bag for when you need to curb those hunger pains before melt-downs happen. We recently got to taste a new brand of snack bars from Curate which are kid-approved with yummy kid-friendly flavors like Apple & Cinnamon, Chocolate & Banana, and Oatmeal & Chocolate Chunk. Some bars can be high in sugar, but these by Curate have less than 10 grams of sugar, and are non-GMO and gluten-free as well. Score for parents and kids!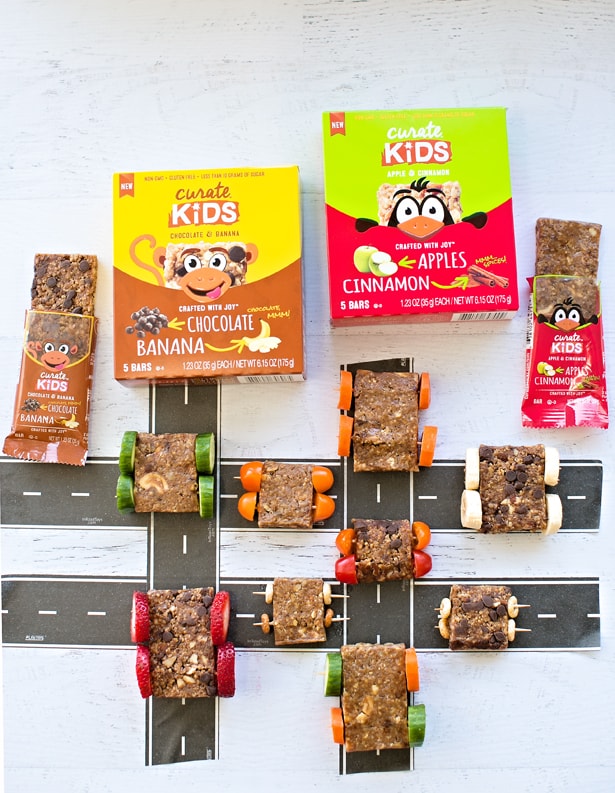 One of my favorite ways to prepare the kids a snack at home is to turn them into something cute they already love playing with. My son is a car fanatic and will almost always be zooming a few toy cars with him wherever he goes. Of course they're not allowed at the dinner table or when eating meals, so I thought I'd make him his own edible car snacks.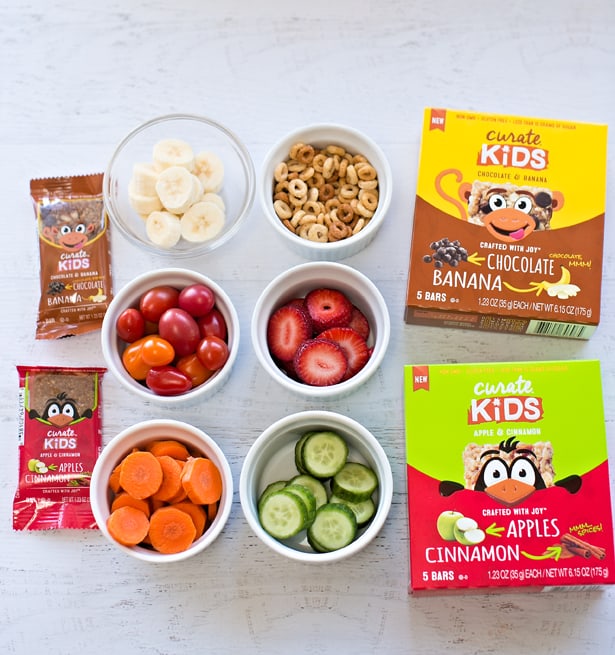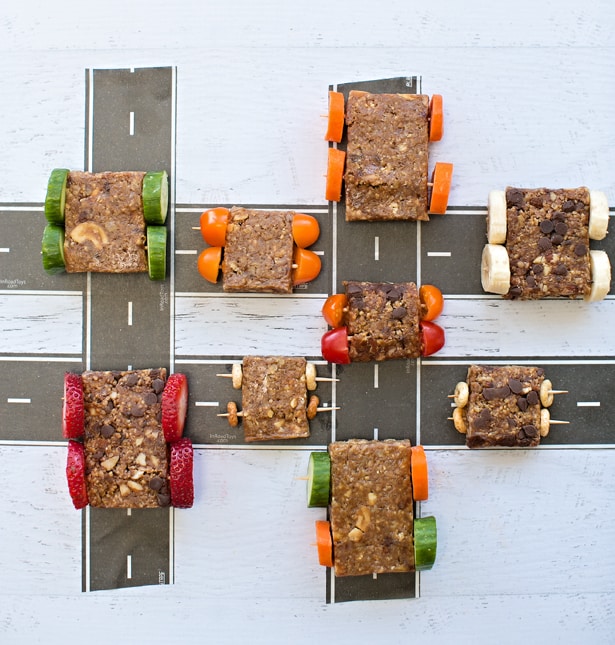 The nice thing about these snacks is that you're giving kids additional nutrition by adding wheels from fruits, veggies, or whole-grain cereal. If you have a picky eater like I do, this is a fun way to introduce new produce without making a big deal out of it.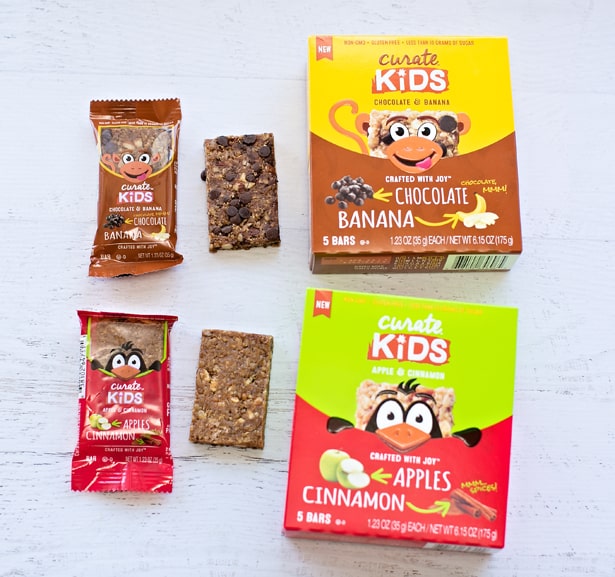 These cute and edible snack bar cars are fun and easy for kids to make too! First you'll need the "car" base. For these we started out with two different flavors of Curate Kids Bars: Apple & Cinnamon and Chocolate & Banana.
Then, put together a healthy assortment of "wheels" such as sliced bananas, strawberries, cucumber, cherry tomatoes, and whole-grain round cereal.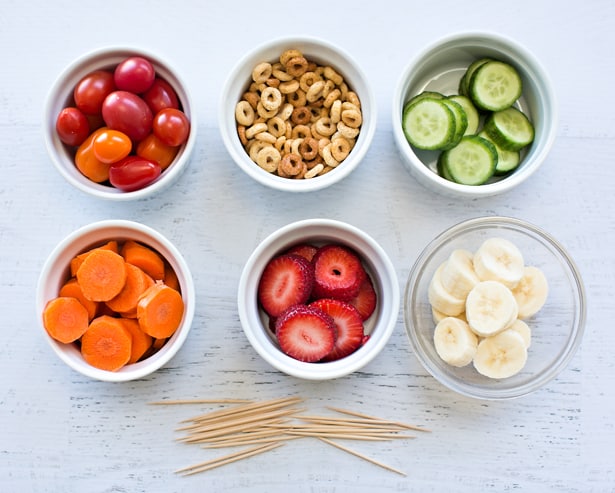 If your kids can handle a child-safe knife, it's great to get them involved in cutting the wheels so they can feel ownership in making their own snacks.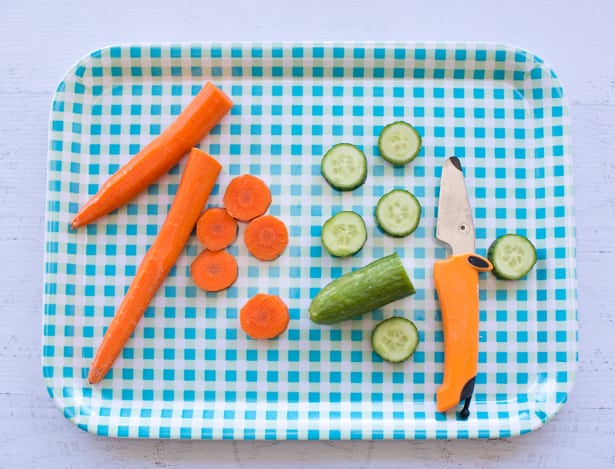 Since real cars are all different sizes on the road, we cut our Curate snack bars into different shapes; in half, small rectangles and in thirds.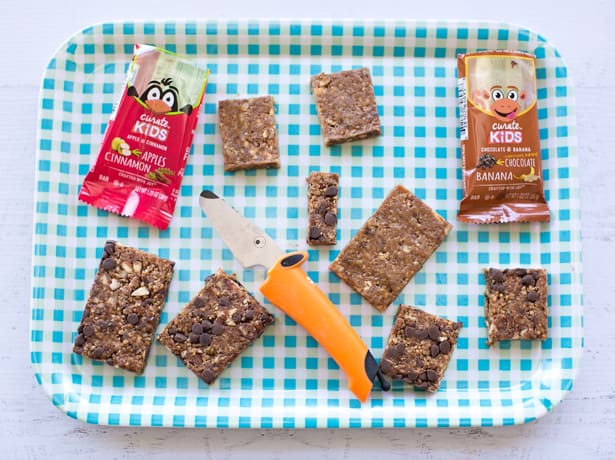 You'll need two toothpicks per "car" to skewer through the bars. The bars are soft and not crumbly so this step is relatively easy.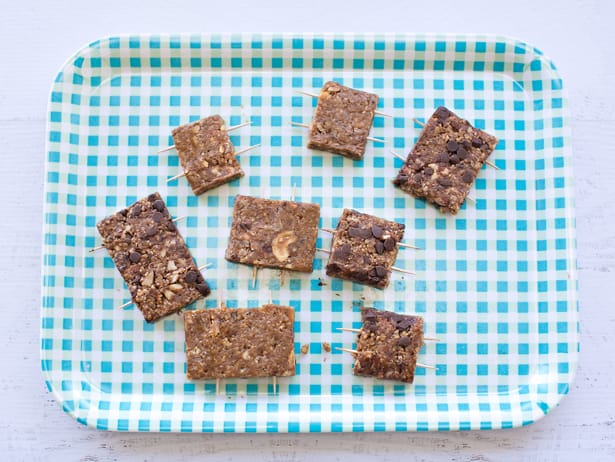 Then the fun part! Have kids add different colored wheels from your fruits and veggies.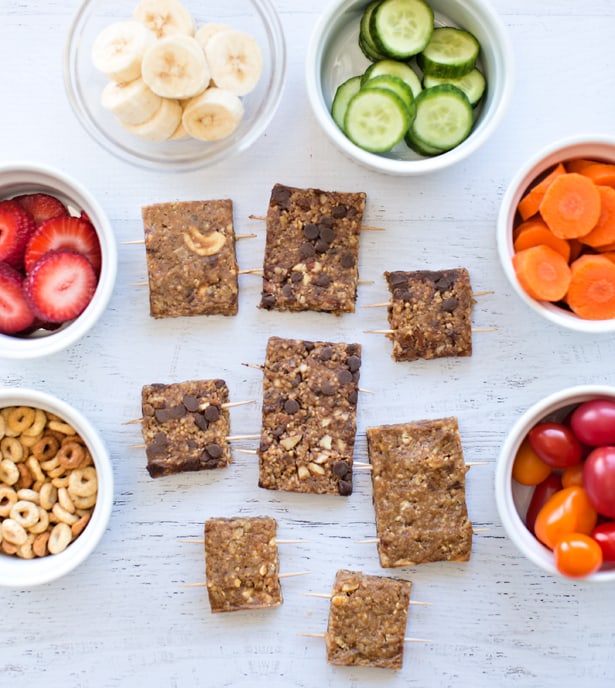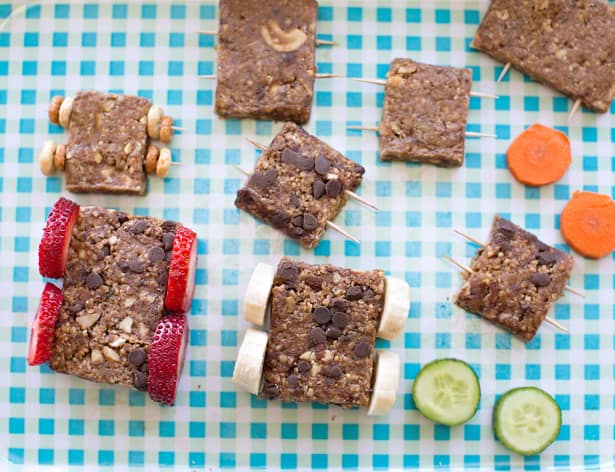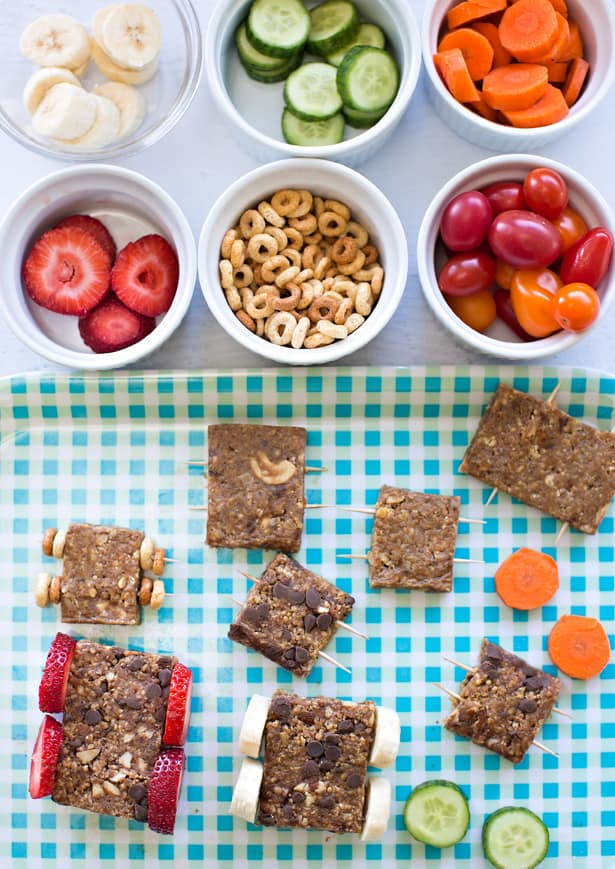 Once you're done, you've got a carport full of yummy edible snack bar cars to pick and choose from. Make several for a platter for a play date or a car-themed party!
Or make just few for a quick snack. What's great is that this snack is mainly assembly. The snack bars are so convenient to pull out and then all you need are some sliced fruit or veggies.
My kids love the dark chocolate chips in the Chocolate & Banana flavors and the lightly spiced Apple & Cinnamon flavor. The bars aren't super sweet which is a great. In addition to being non-GMO and gluten-free, they also have 4 grams of protein and 2 grams of fiber in each.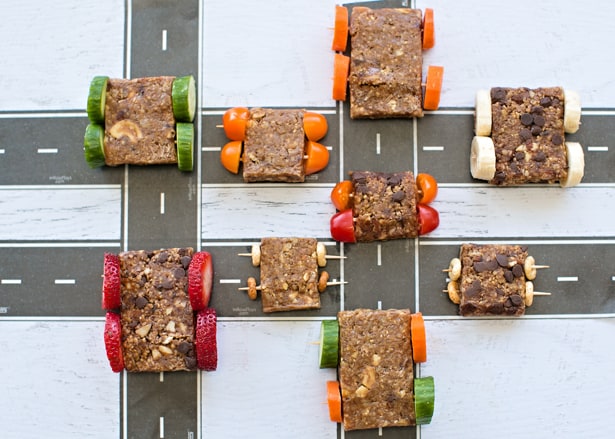 Curate Kids Bars can be found at Target or Amazon.
What are your favorite snacks for kids?
Follow Curate Snacks on Twitter, Facebook, Pinterest and Instagram.