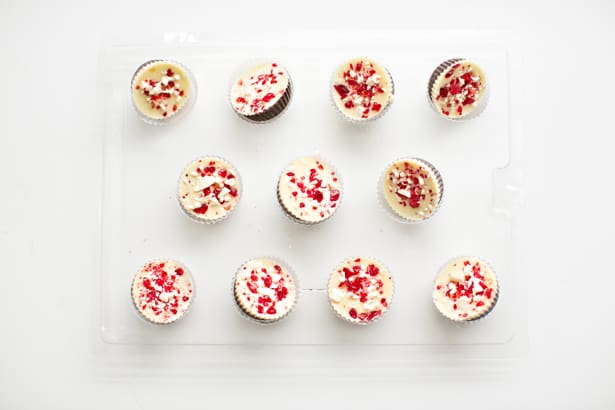 If you're looking for a last minute holiday dessert or treat to gift it doesn't get any easier than these delicious chocolate peppermint candy cups. Theres' no baking involved and you need just 3 ingredients. They make a beautifully presented gift in a bakery or candy gift box, all tied up with pretty ribbon.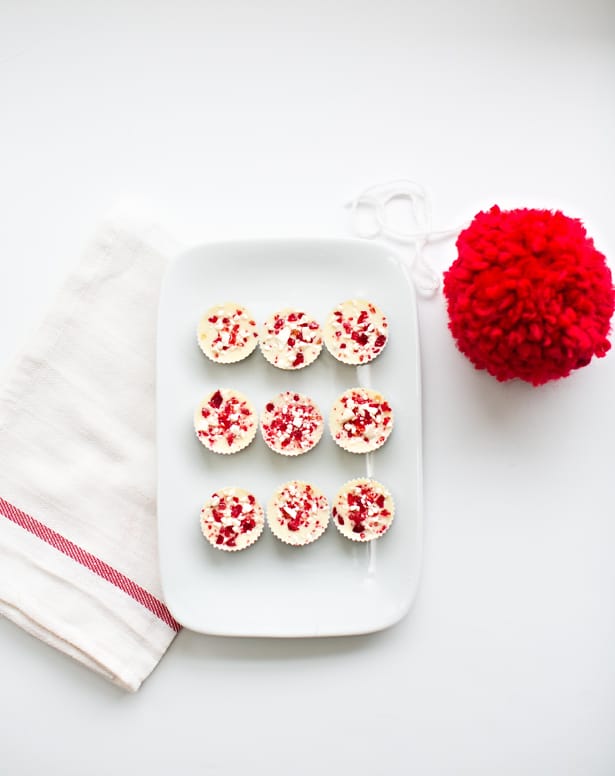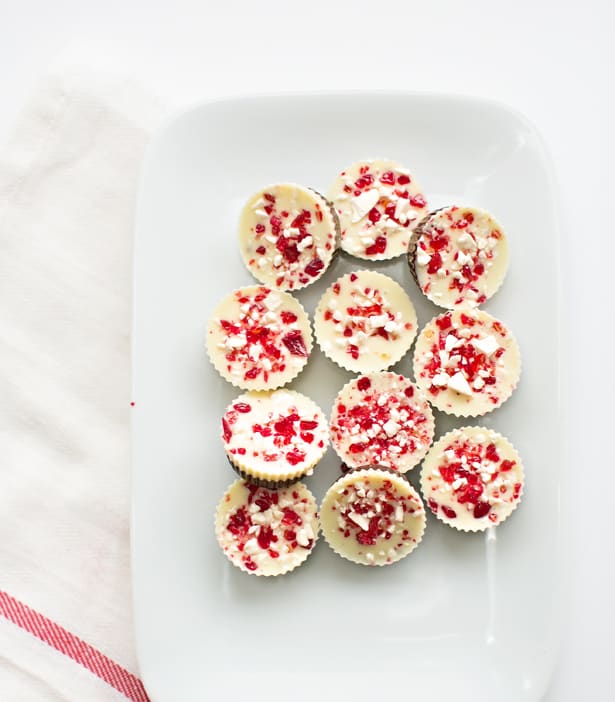 Chocolate Peppermint Candy Cups – Ingredients:
– White and semi-sweet chocolate
– Vegetable oil
– Crushed candy cane
– Candy mold (like this)
– Peppermint extract (optional)
Note: You can often get candy molds at kitchen or craft stores. If you don't have a candy mold, a mini muffin cup pan would also work well, just make sure to spray with non-stick spray first.
Instructions:
Step 1. Melt your white and dark chocolate separately in microwave safe bowls. Add a couple of teaspoons of vegetable oil per one cup of chocolate while melting. This helps smooth out the chocolate. You can also add a couple of drops of peppermint extract to the chocolate if you'd like a stronger minty taste (optional).
Step 2. Add one teaspoon of melted dark chocolate to the mold followed by one teaspoon white chocolate. Top with crushed peppermint.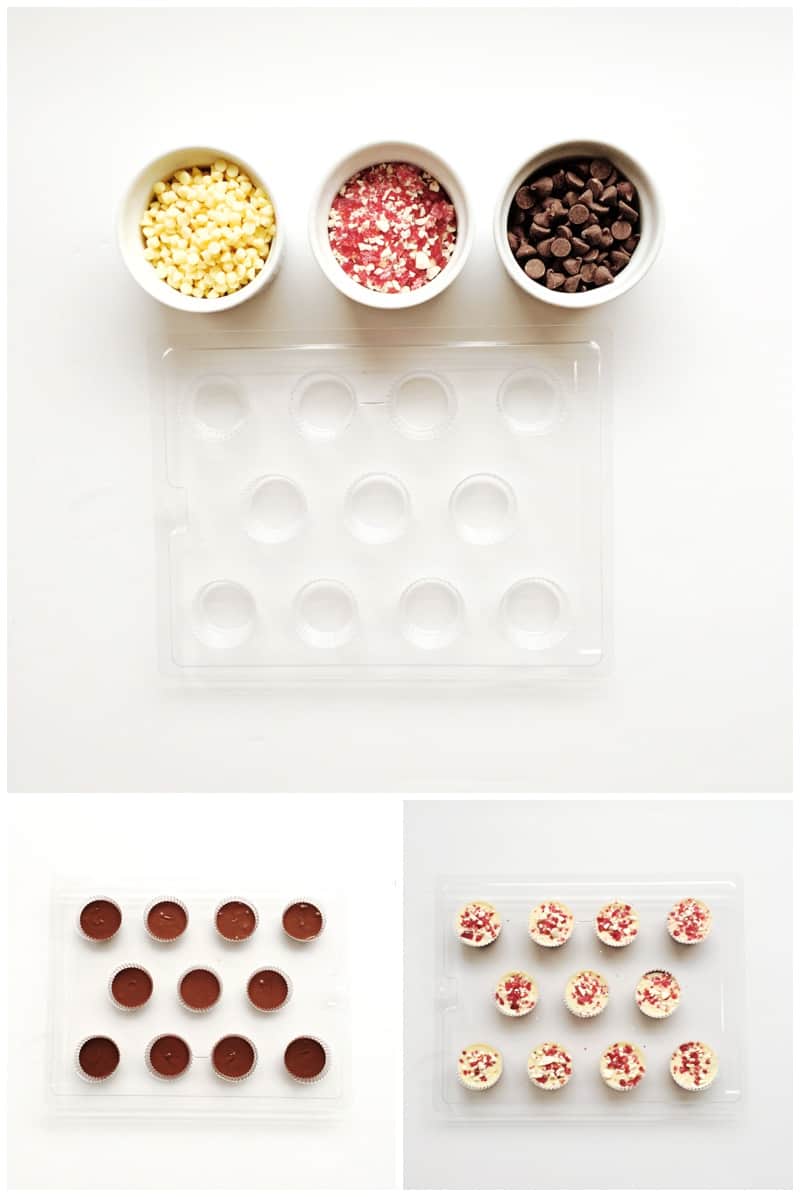 Step 3. Refrigerate the mold until the chocolate is hard. They pop out easily when hardened. Store in the refrigerator or a cool place.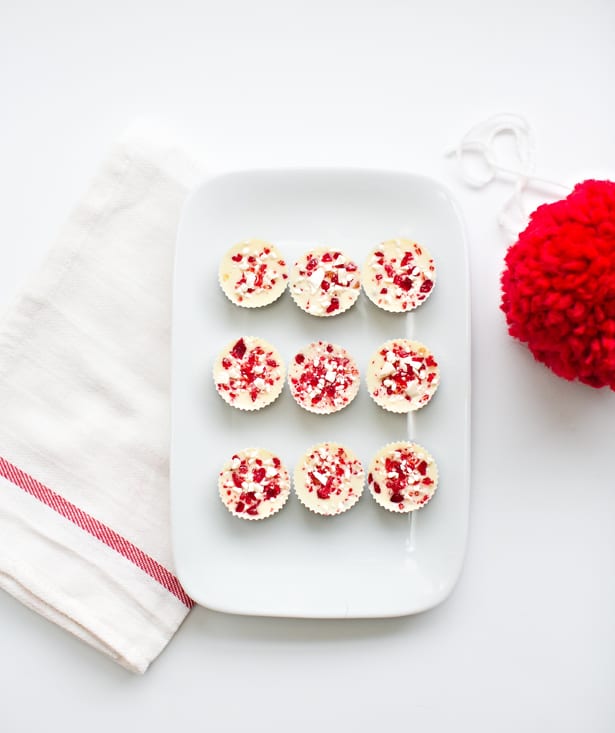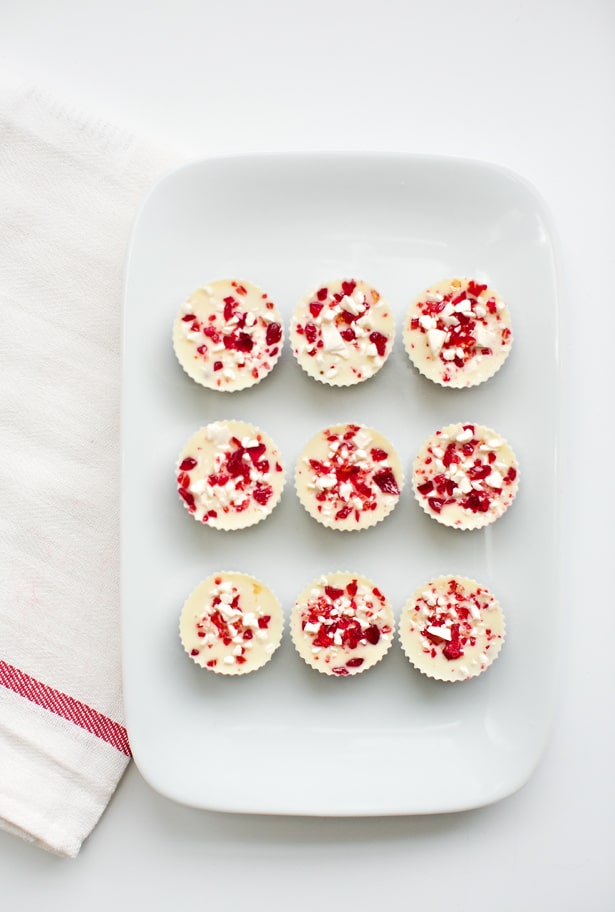 These are fun for kids to make since they just have to add melted chocolate and crushed candies on top.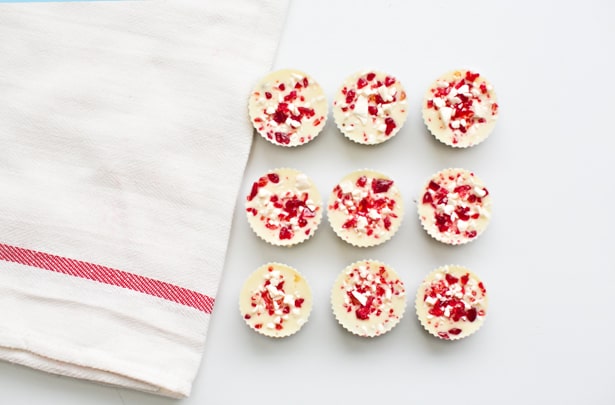 What are your favorite easy holiday treats to make and give?