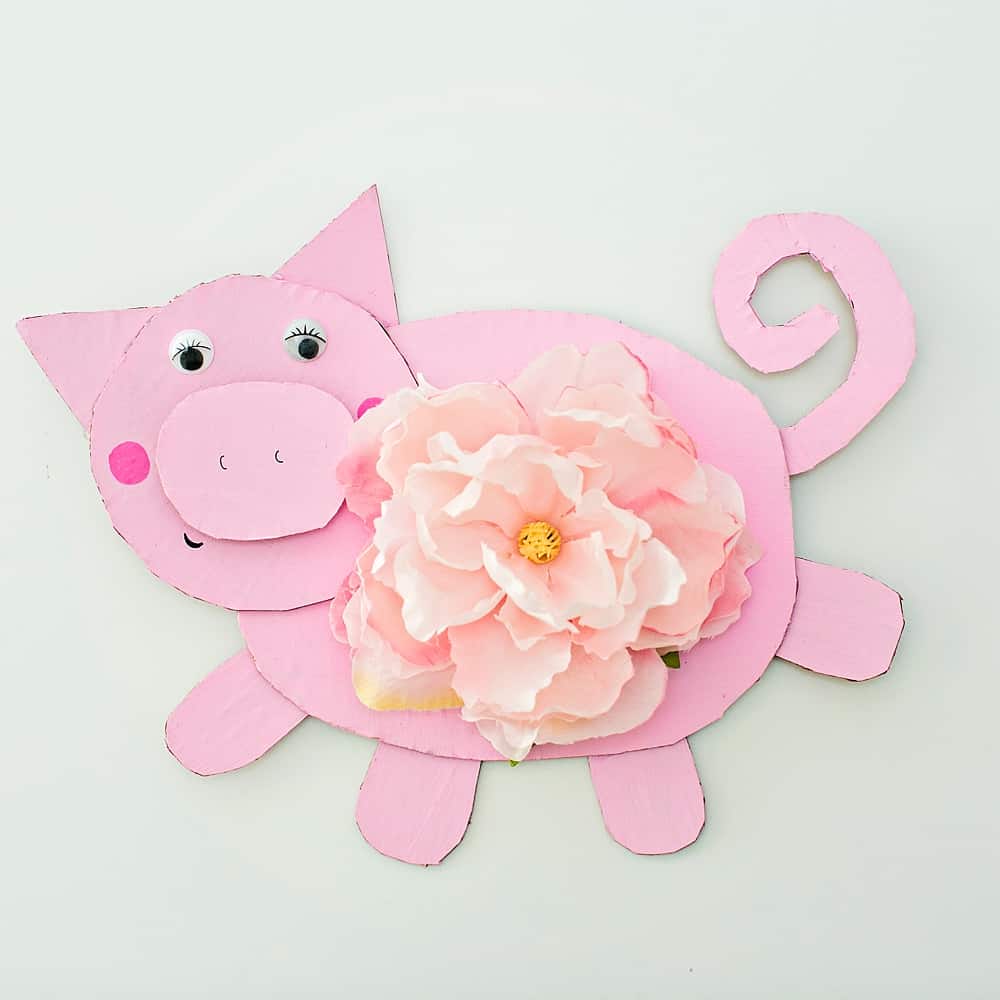 Cardboard Pig Craft
Follow us on Instagram for more fun ideas for kids!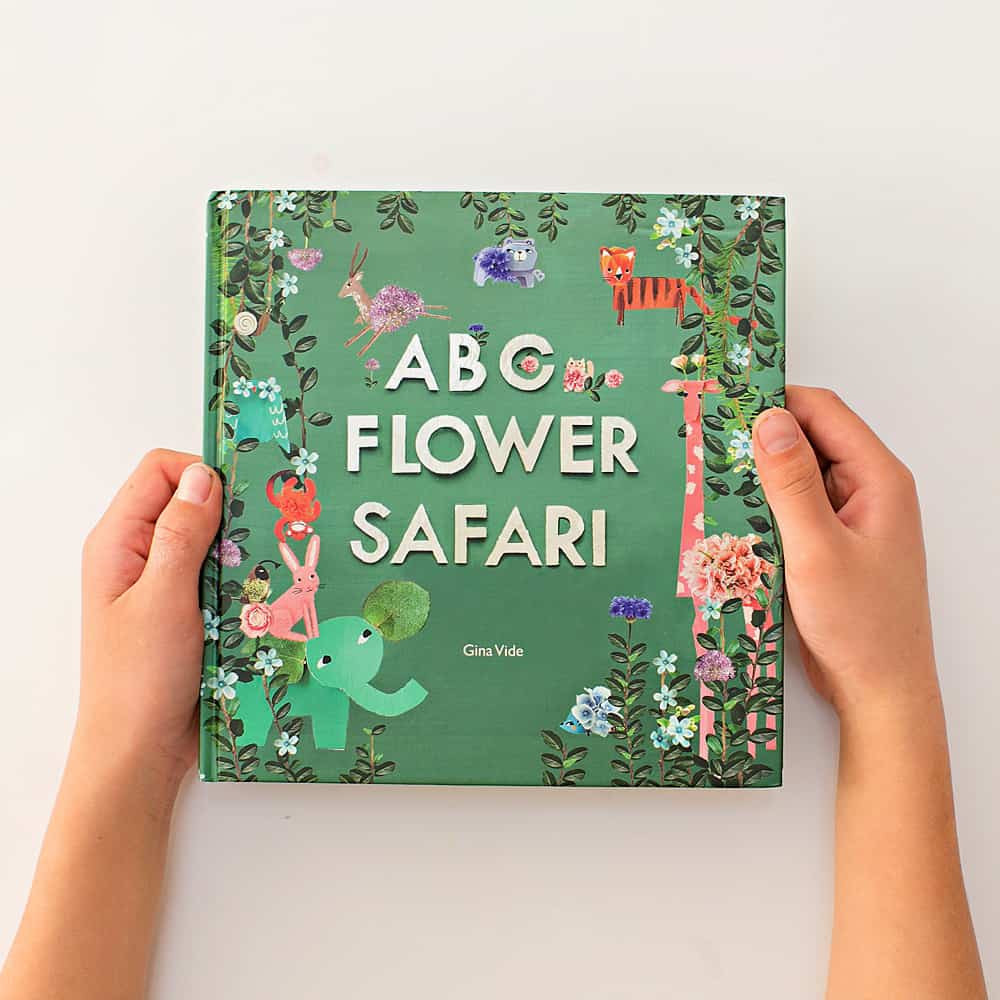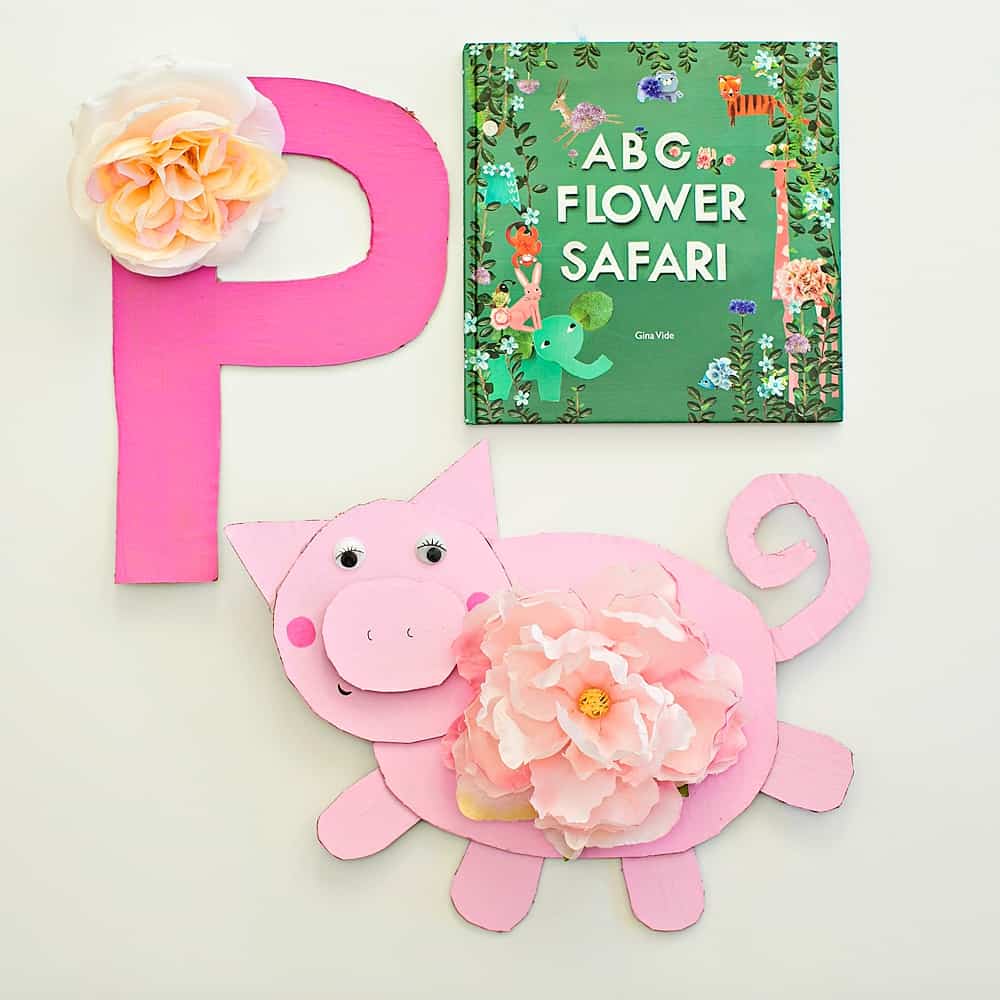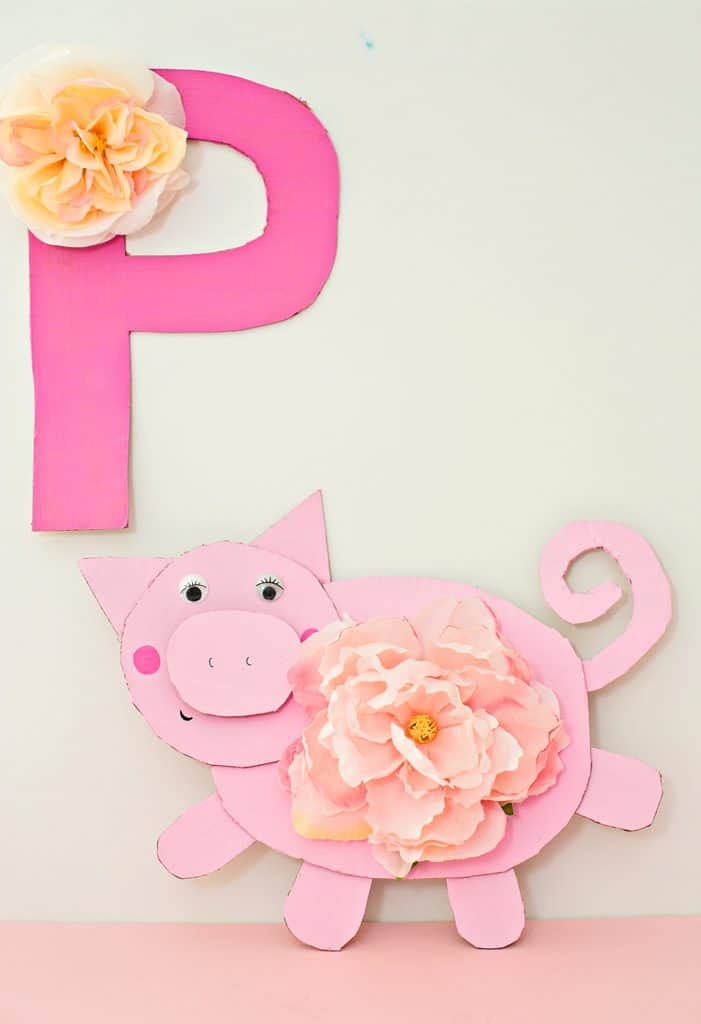 P is for "Peony Pig!" This pretty Cardboard Pig Craft comes from our good friend Gina's book ABC Flower Safari. Gina runs the blog Willowday, full of pretty crafts, many of them featuring her delicate and gorgeous floral art. She's now come out with a compilation of animal + flower inspired letters and gathered them into one beautiful book.
We decided to create a pig craft from her book to celebrate Chinese New Year. In case you didn't know, Chinese New Year celebrates one animal zodia sign a year and this year (2019) it's the pig!
Read more below to make this adorable Peony Pig Cardboard craft.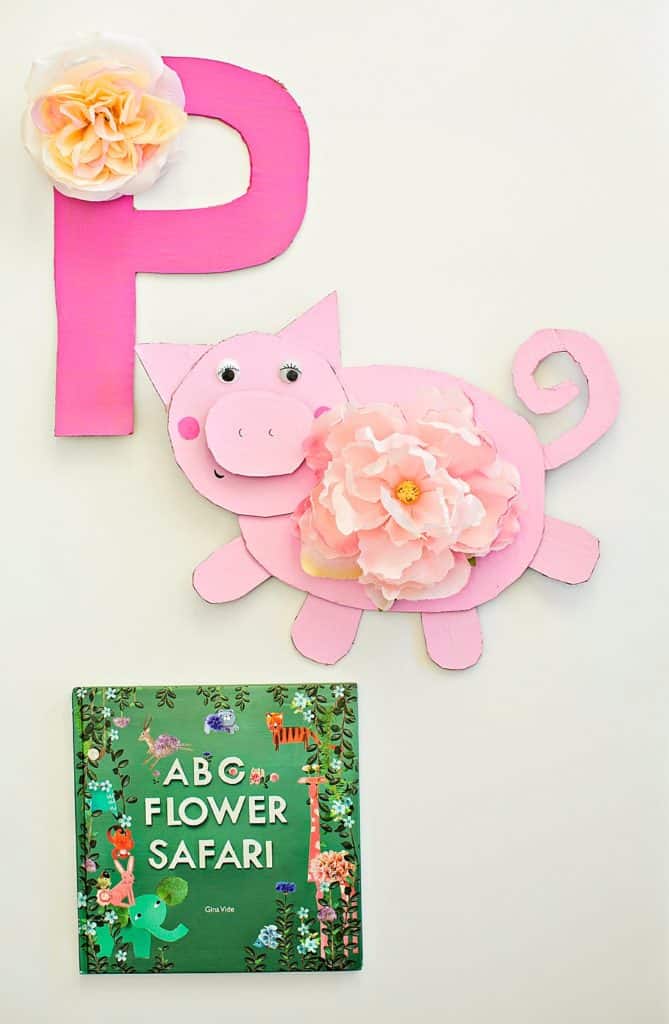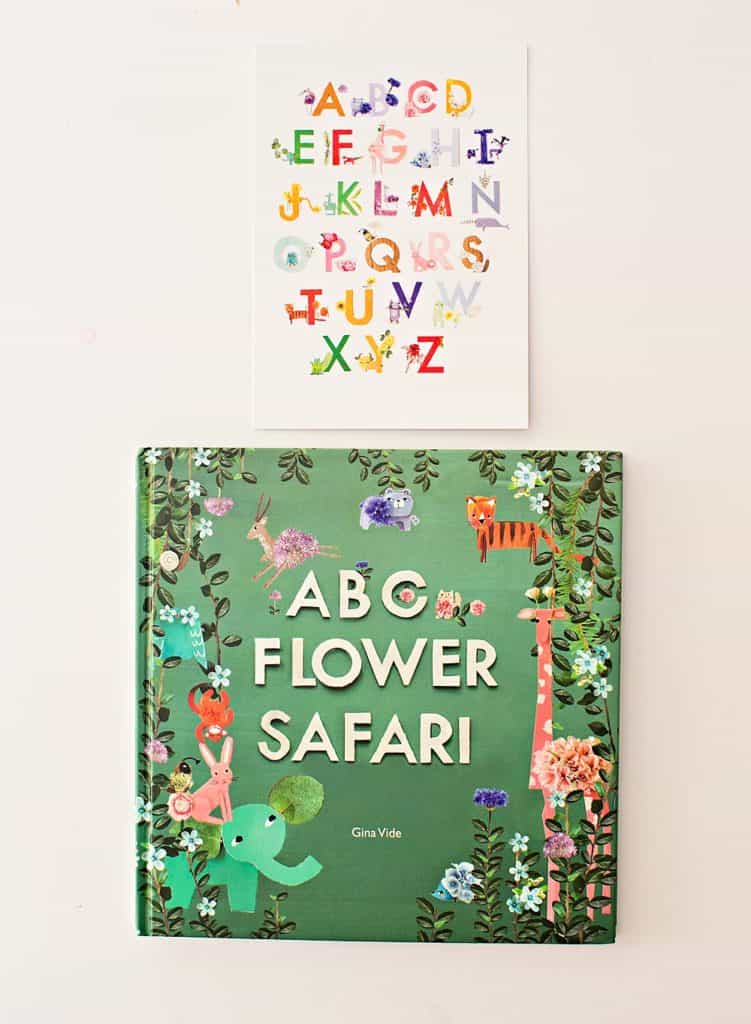 After this, you'll want to run to Willowday's shop to grab the ABC Flower Safari book and make your own favorite flower animal! This is not only a great alphabet book for learning letters, but also a wonderful art prompt for kids.
Wouldn't it be fun to create your child's name in flora letters too?
CARDBOARD PIG CRAFT – MATERIALS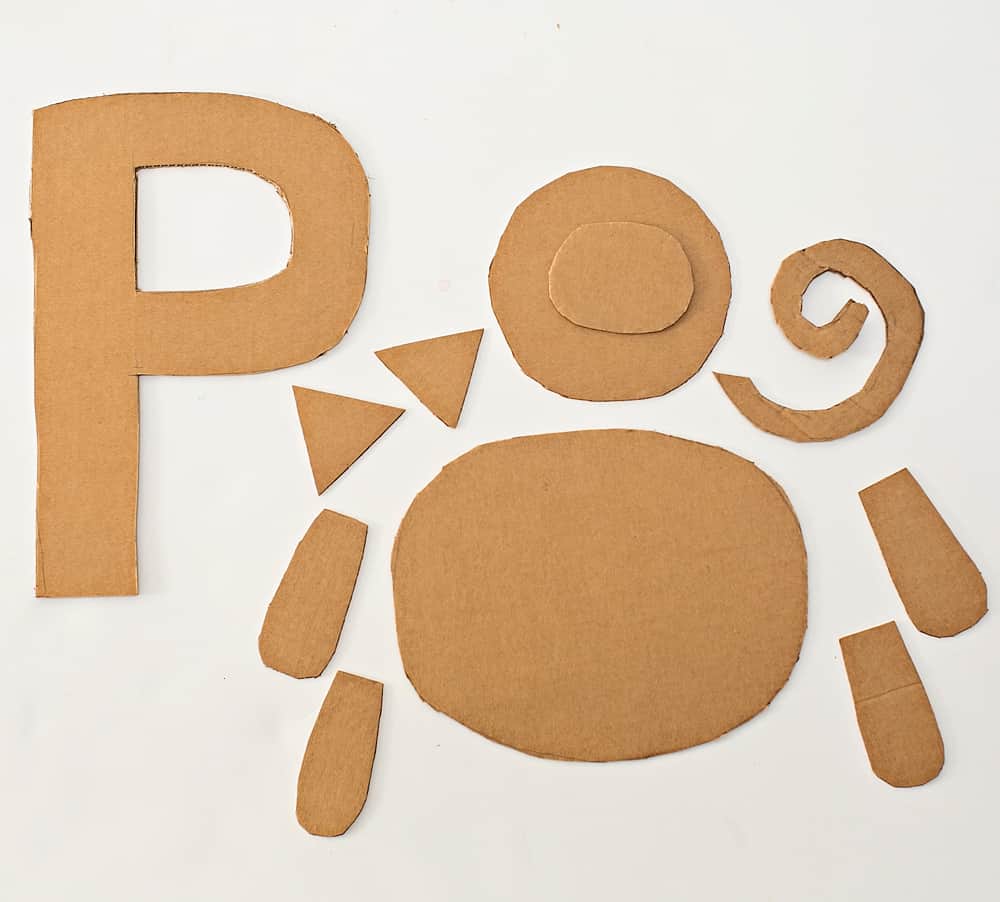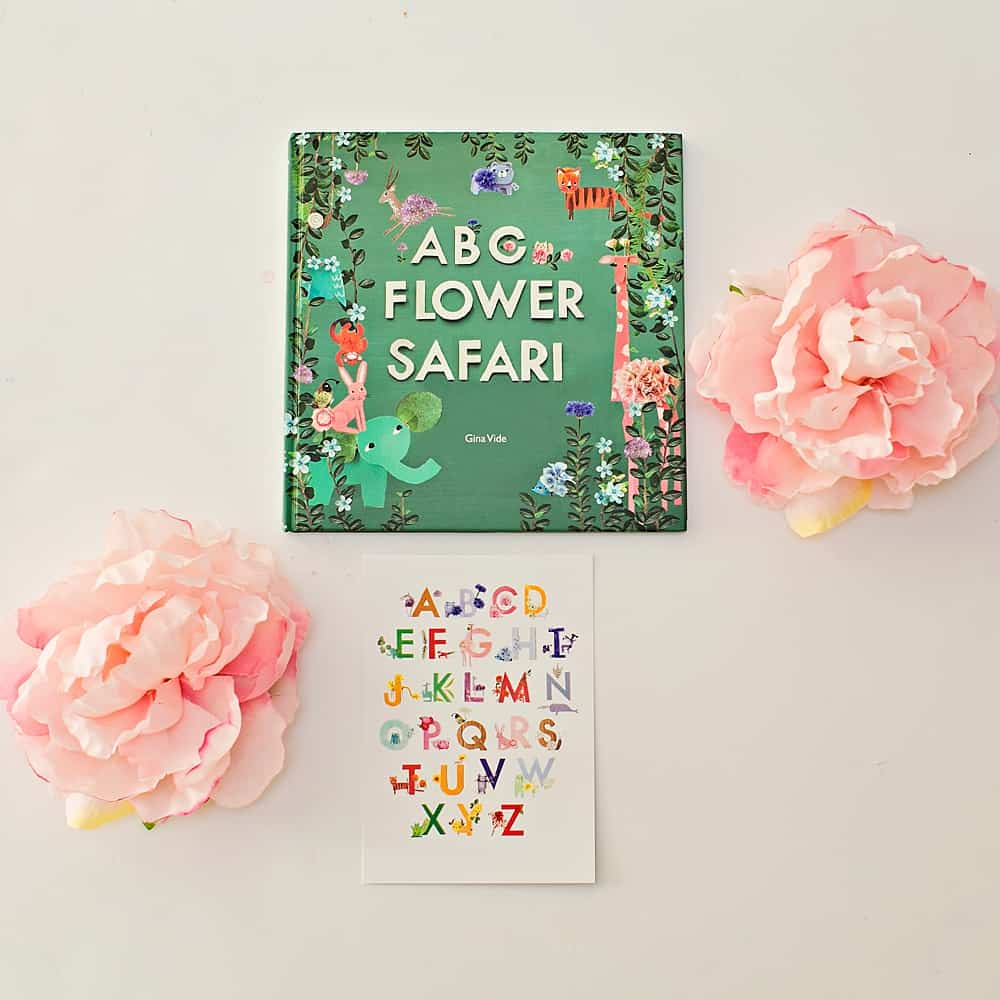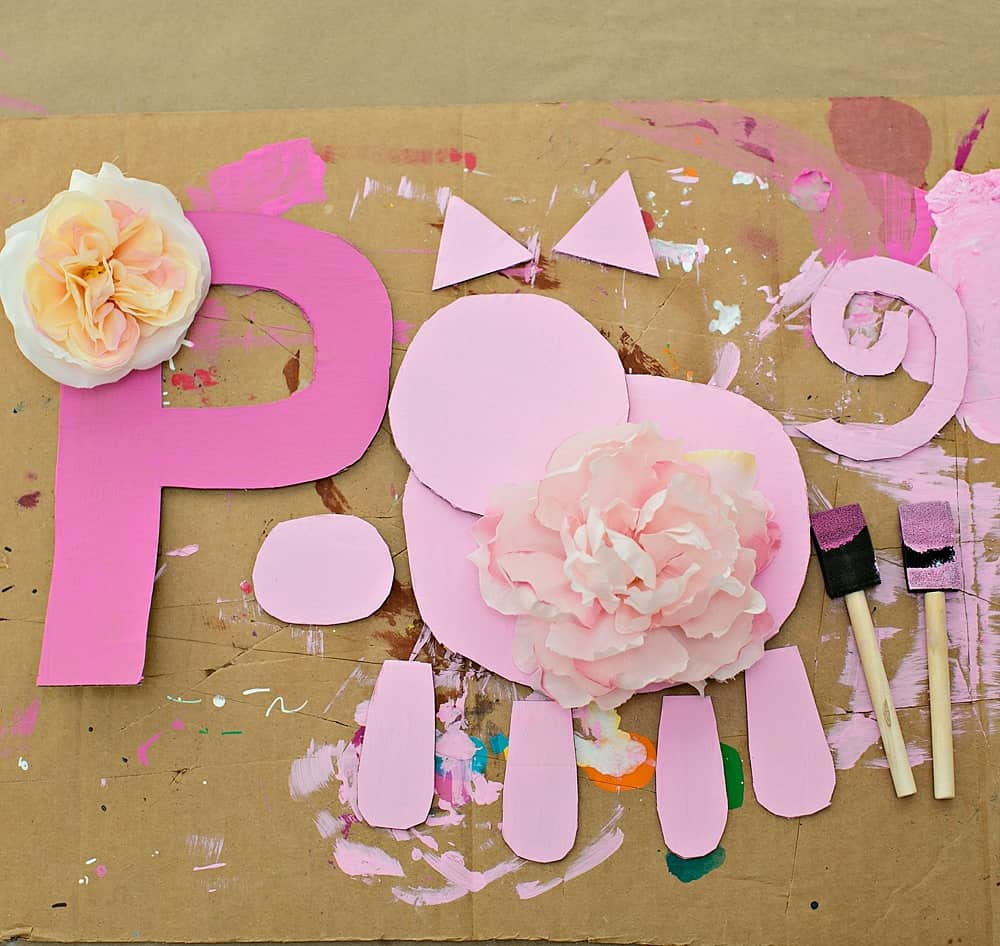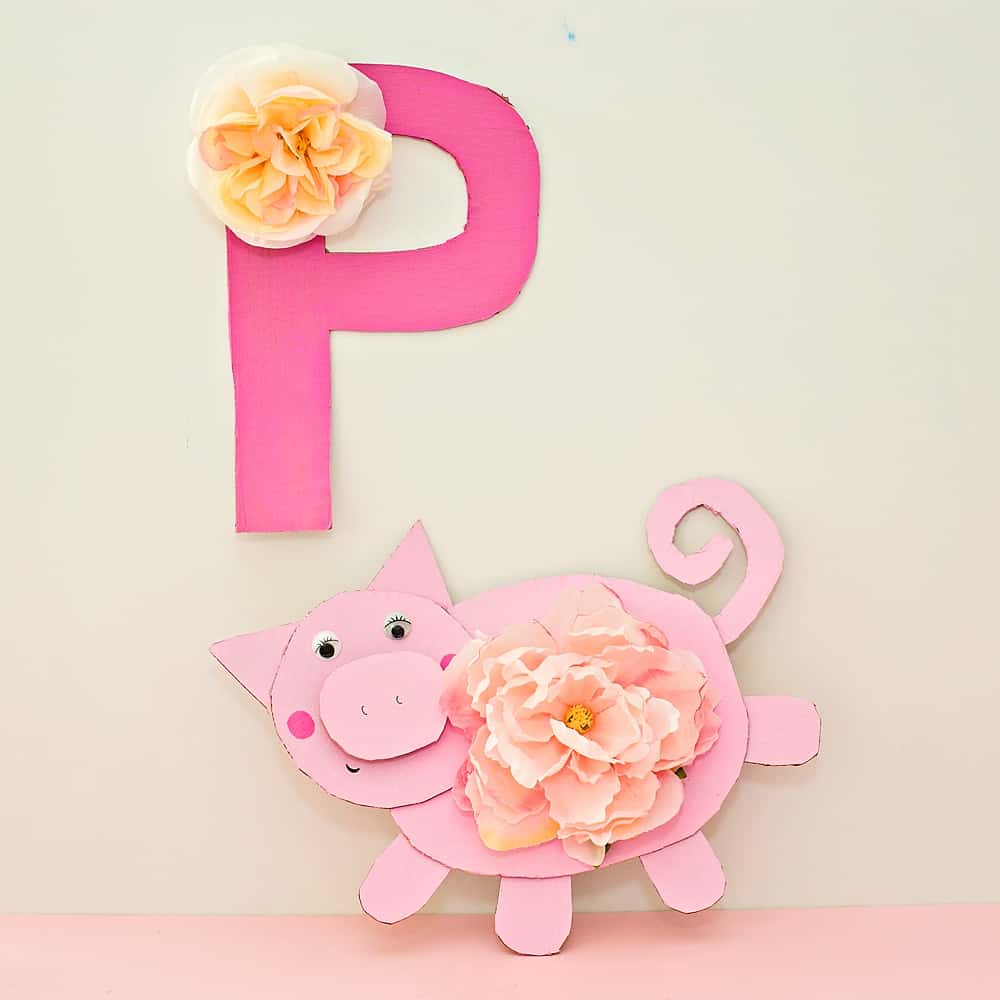 INSTRUCTIONS:
Step 1. Draw a P shape and your pig shapes onto cardboard. For the pig, you'll want the body (fat oval), head (small circle), nose (small oval), 4 legs, swirl (for tail), ears (two small triangles).
Step 2. Cut and paint your cardboard parts, allow to dry fully. We used dark pink for the letter and light pink for the pig.
Step 3. Hot glue your flower onto the top left of the 'P' and center body of the pig.
Step 4. Assemble then glue your pig features and body parts (arms, tail, ears). For the nose, we glued a few small pieces of cardboard on top of the face and THEN glued the nose on top of those pieces so the nose would look a bit 3D.
Step 5. Hot glue your pig eyes, paint your cheeks (or use a pink paint pen). Add a small smile and nostrils using a thin black marker.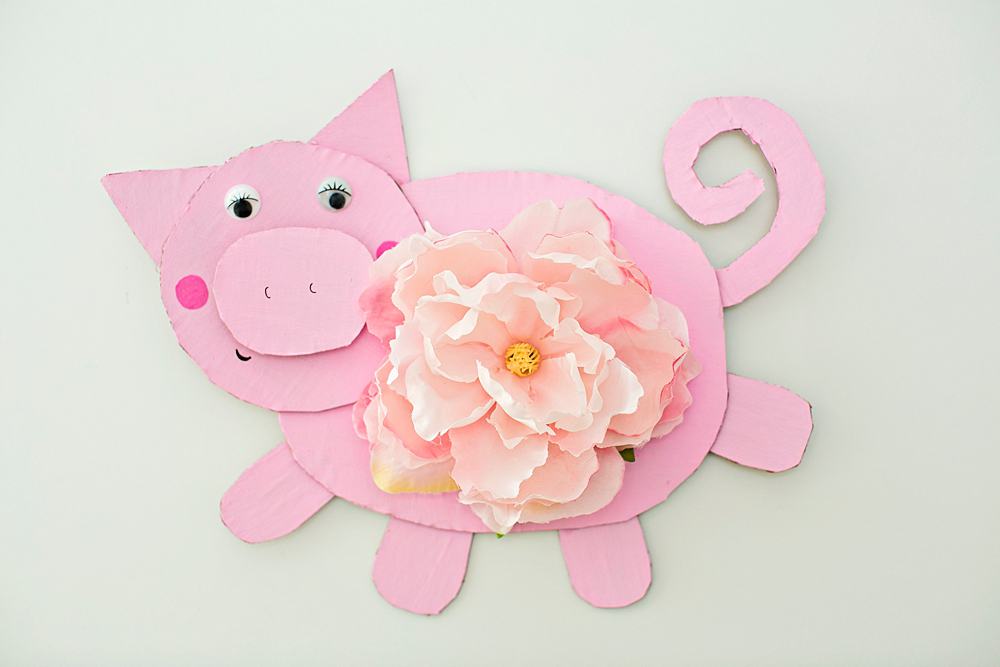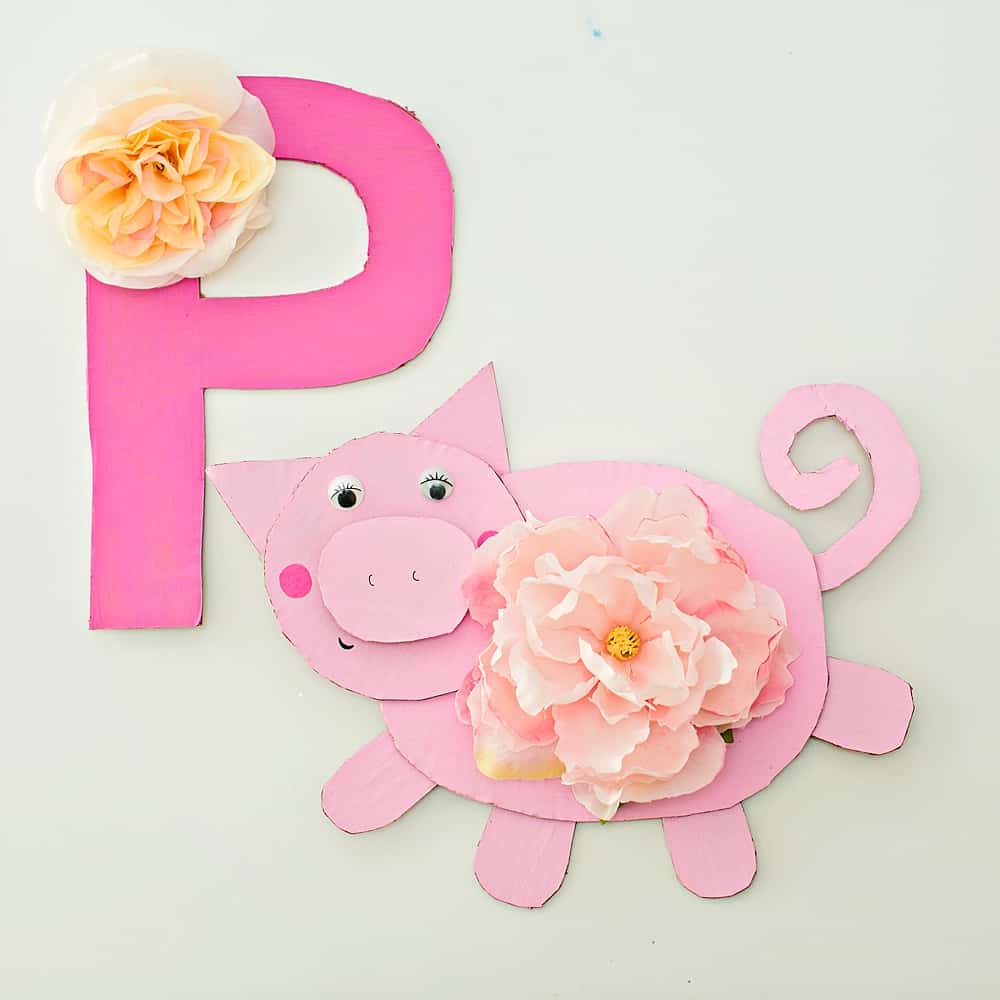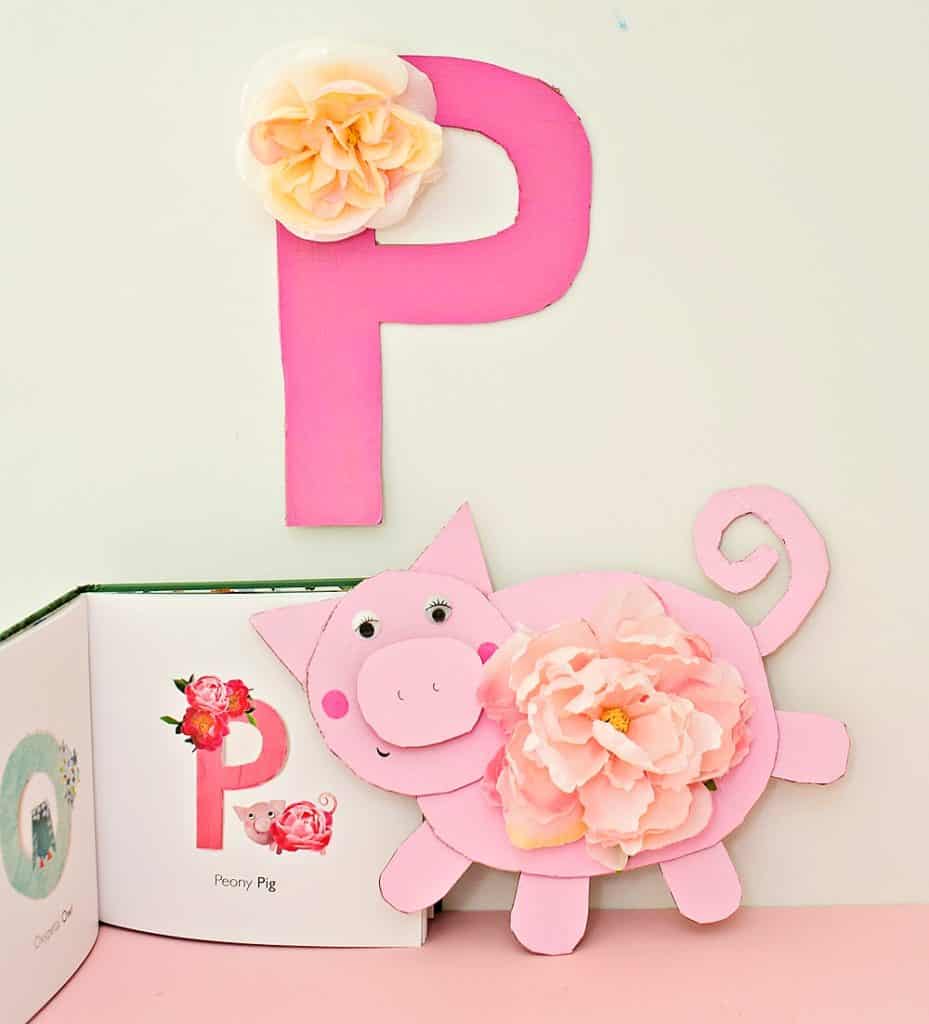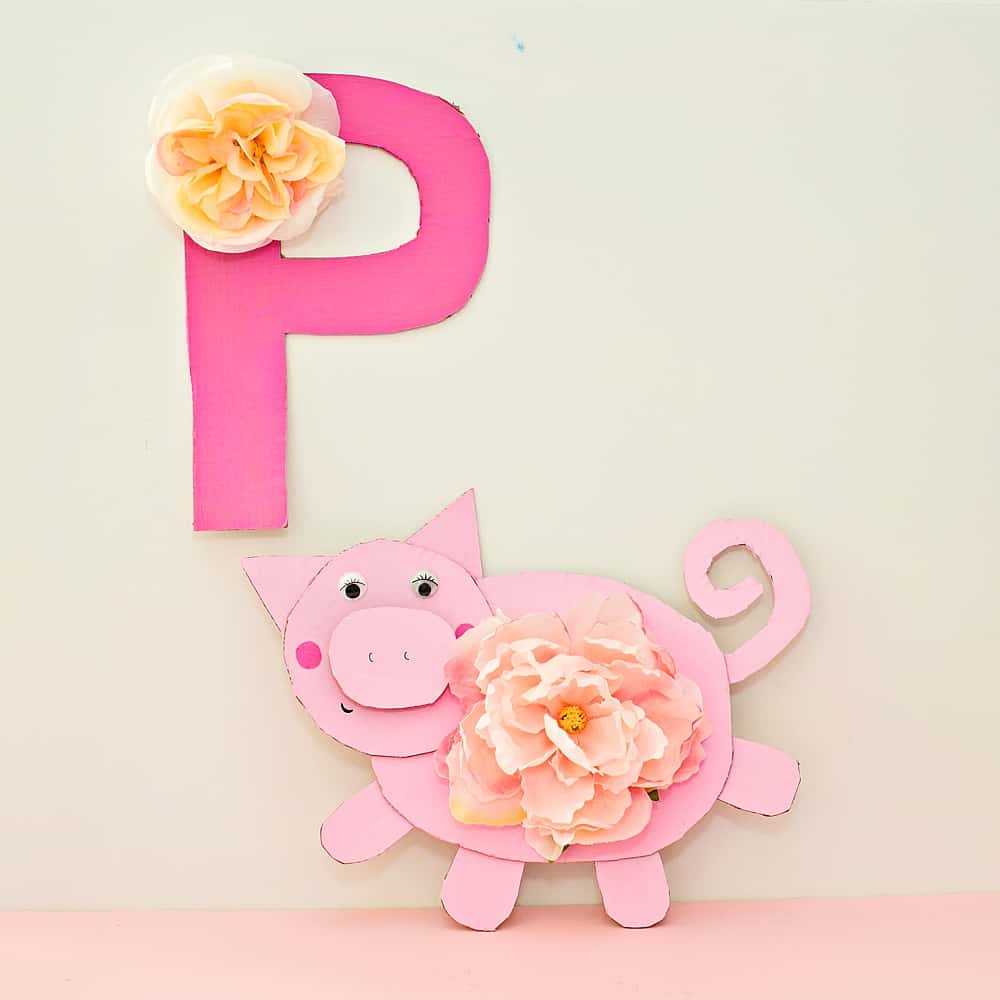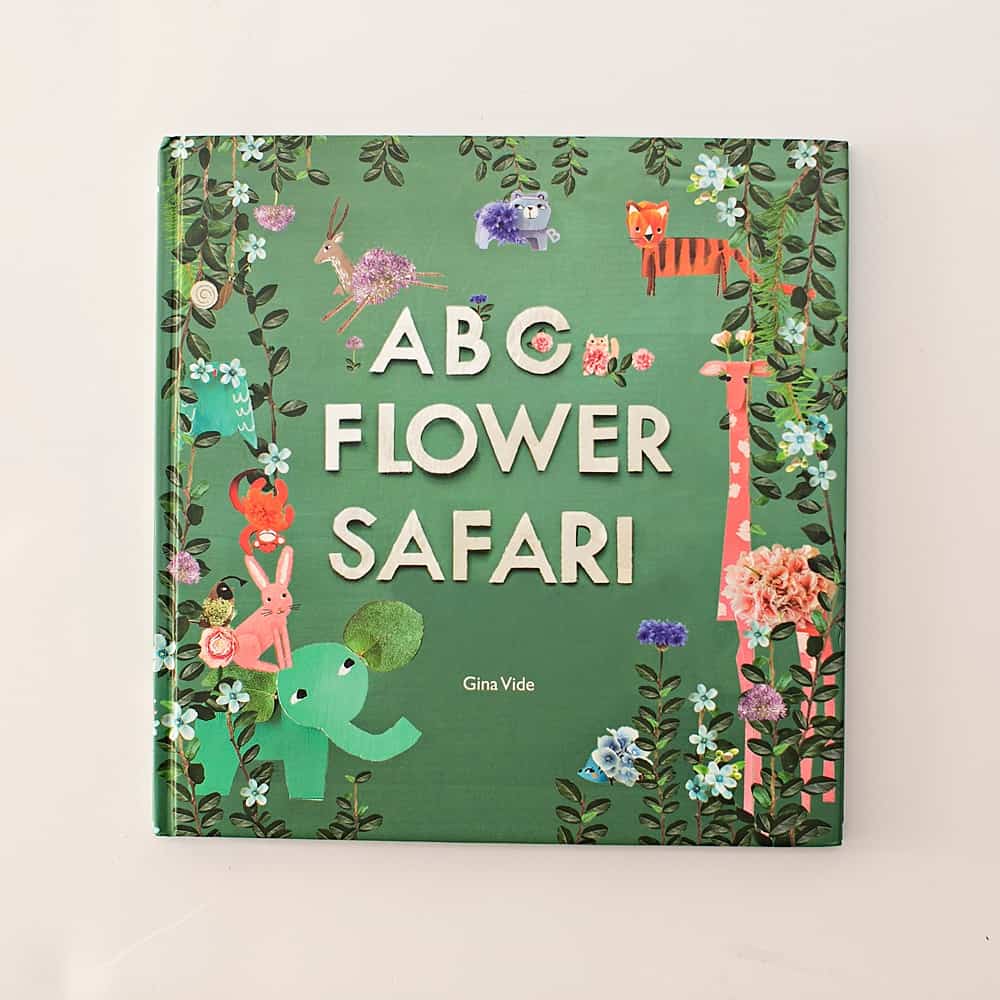 Thank you Gina from Willowday for inspiring us with this adorable pig craft!
Oh and Happy Chinese New Year!
You can grab Gina's book ABC Flower Safari on her SHOP or Etsy.
Check out more Chinese New Year Crafts:
_________________________________________________________________________________________
Disclosure: Some of the links in the post above are "affiliate links." This means if you click on the link and purchase the item, we will receive a small affiliate commission. Regardless, we give our promise that we only recommend products or services we would use personally and believe will add values to our readers.