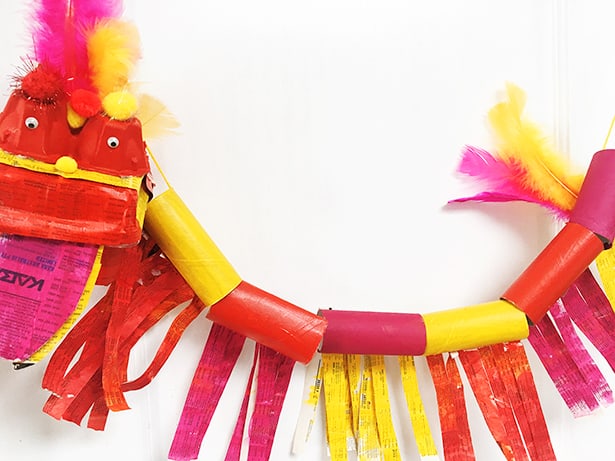 Welcome in the Year of the Rooster with this Dancing Dragon Puppet made out of recycled items.
Dragon dances are performed during Lunar New Year to scare away evil spirits.The longer the dragon, the more luck it will bring to the community!
See the cute video above to see it in action!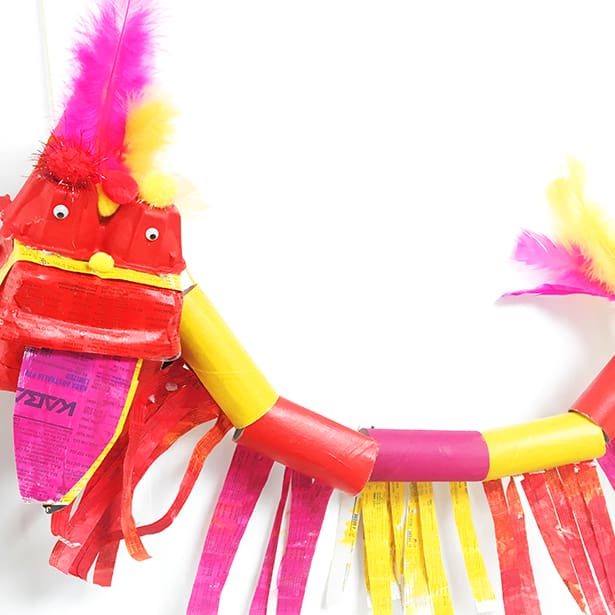 Recycled Dancing Dragon Puppet – Chinese New Year Craft:
– paper tubes, depending on how long you want your dragon's body to be- the longer the luckier!
– yarn or string
– a plastic fruit basket for your dragon's head
– paint (we used acrylic paint)
– paper (we used pages out of the phone book. Newspaper would also work well)
– glue (we are massive fans of Mod Podge here, any craft glue should do)
– 2 wooden rods (or you could use skewers or sticks)
– egg carton for eyes
– decorative embellishments (googly eyes, pom poms, feathers)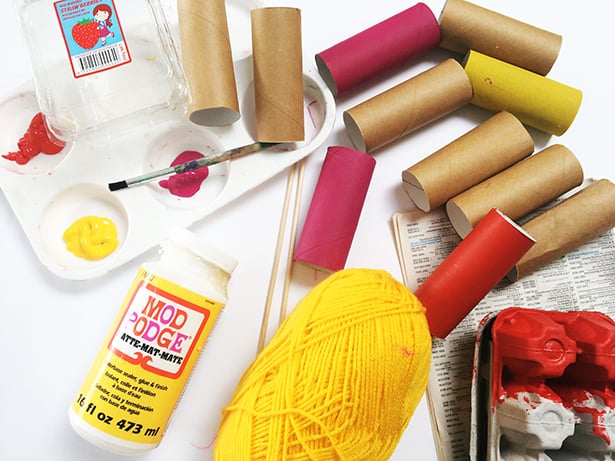 Step 1
Paint your paper tubes, egg cartons and sheets of paper. We went with red, yellow and pink.
Red is considered a lucky and auspicious color- you'll see it everywhere during Lunar New Year.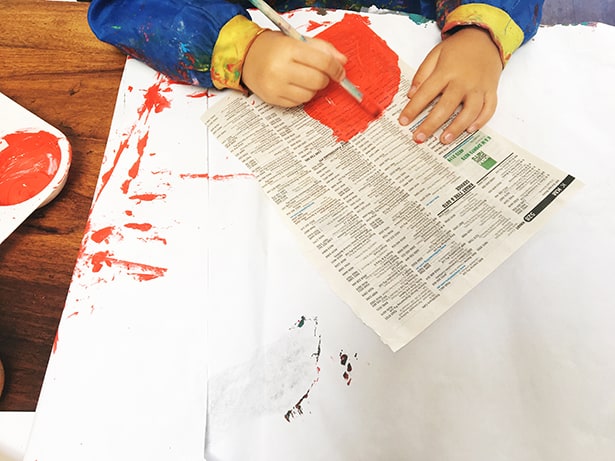 Step 2
Once everything is dry, string the paper tubes onto a piece of yarn or string to form the dragon's body.
Cut your painted paper into thin strips. Glue the strips onto the underside of paper tubes.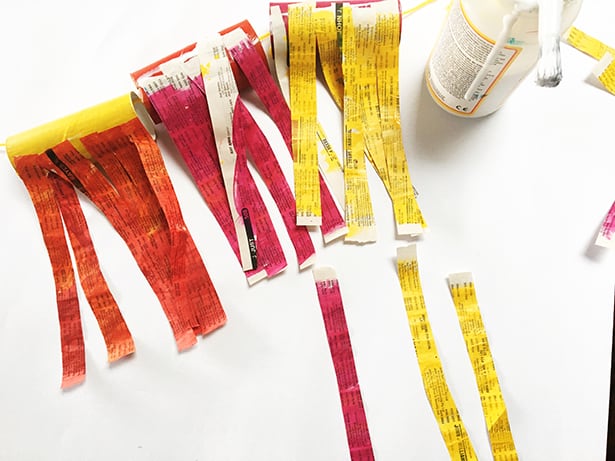 Step 3
Our plastic basket had holes in the top of it, so we strung the yarn through these holes.
You could tape the yarn to the head or punch your own holes, if your basket comes without holes.
Glue strips of red paper to the plastic basket to cover it.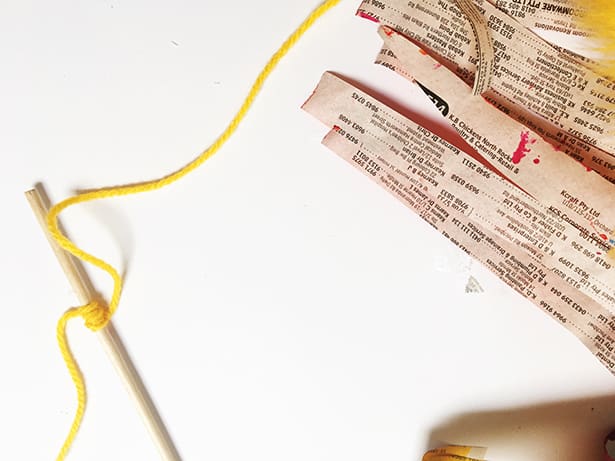 Step 4
Secure a wooden rod to the back of the head. We used sticky tape to secure it and then covered the tape with strips of glued-down paper.
Step 5
At this step we had to pull out the hot glue gun to secure the egg carton eyes, goggly eyes, pom poms and feathers to the head.
We cut a "tongue" out of some painted paper and glued it into the dragon's "mouth."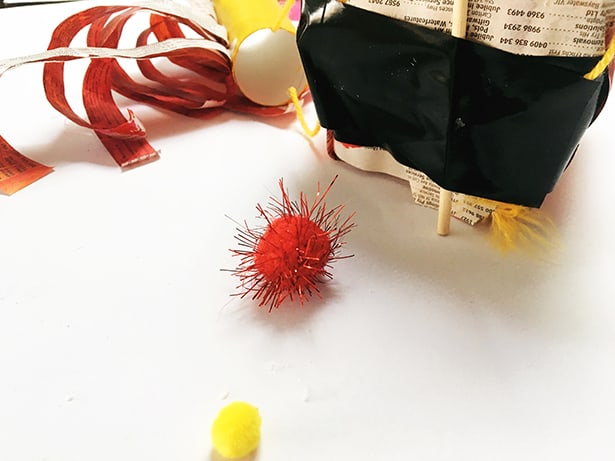 Step 6
Decorate your dragon's body as you like. We added some feathers to the last tube of the body.

Allow glue to dry.
Step 7
Tie the end string to the second wooden rod. You now have a Dancing Dragon puppet!
Wishing you good fortune in the New Year (that starts on January 28th!)
What are your favorite Chinese New Year crafts? Check out some of my favorite Chinese New Year books for kids!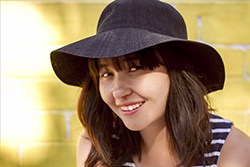 Shannon is an Australian mum and teacher who harbors the desire to be a published picture book author. But first she needs to figure out what's on for dinner. She blogs at Oh Creative Day where she celebrates her perfectly imperfect attempts to live a creative life. AKA trying to remain sane whilst raising 2 kids under 3. She has an unhealthy addiction to Pinterest, coffee and pom poms. You can follow Shannon on Facebook, Instagram, Pinterestand Twitter.
______________________________________________________________________________________________________

Disclosure: Some of the links in the post above are "affiliate links." This means if you click on the link and purchase the item, we will receive a small affiliate commission. Regardless, we give our promise that we only recommend products or services we would use personally and believe will add values to our readers.