Chinese New Year is just around the corner and we'd like to share some crafty goodness to help you and your kids participate in this festive holiday that celebrates new beginnings, clearing of past misfortunes, renewed prosperity, good health and continued happiness. In addition to being a fun bonding experience, making these crafts together is bound to build cultural awareness too! Chinese New Year starts on January 28th this year and ushers in the year of the rooster.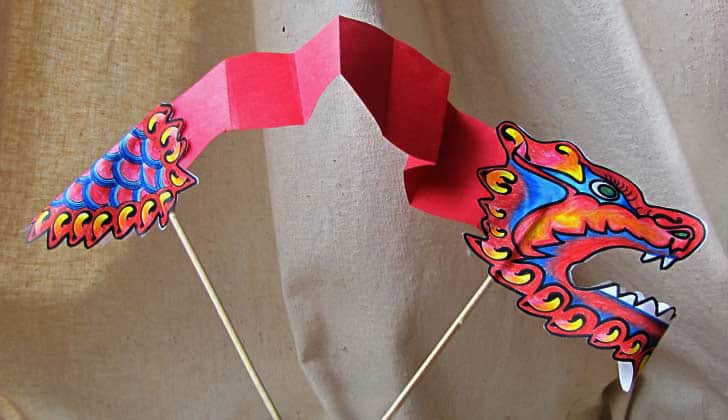 Free Printable Dragon (via Craft Jr) Chinese dragons (typically long, scaled, serpentine creatures) are auspicious symbols of power, strength, and good luck. Kids will love coloring in the free printable and creating their own little dancing dragon.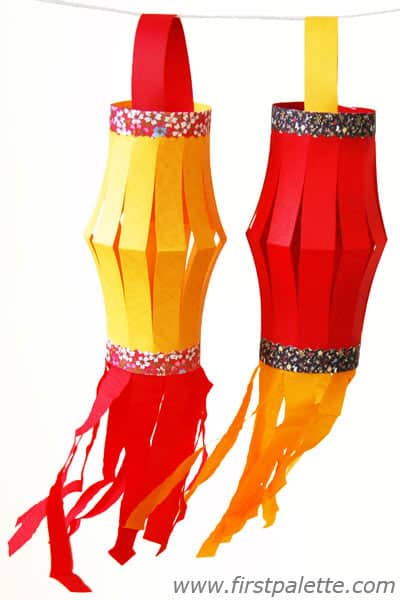 Chinese Paper Lanterns (via First Palette) This iconic Chinese New Year decoration is so fun and easy for kids to make. Strung into garlands or hung in clusters – these festive lanterns will certainly amp up any Chinese new year celebrations.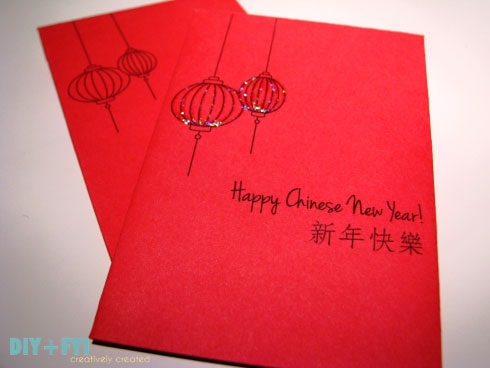 Red Envelope Printable (via DIY + FIY) Red envelopes filled with money are traditionally given to kids by their elders as a symbol of good fortune for the coming year. This free DIY printable template has a cool modern design and will certainly succeed in honoring this well-loved tradition.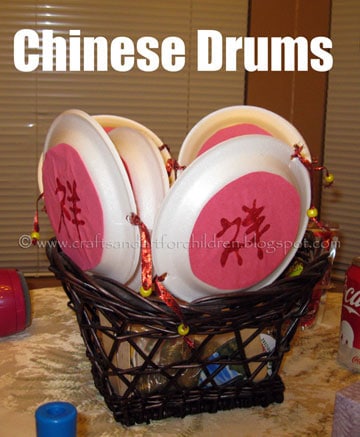 Chinese Paper Plate Drums (via Crafts-N-Things For Children) Ward off any evil spirits and ring in the new year with these easy DIY noisemakers. Kids will love making them and making noise with them as well.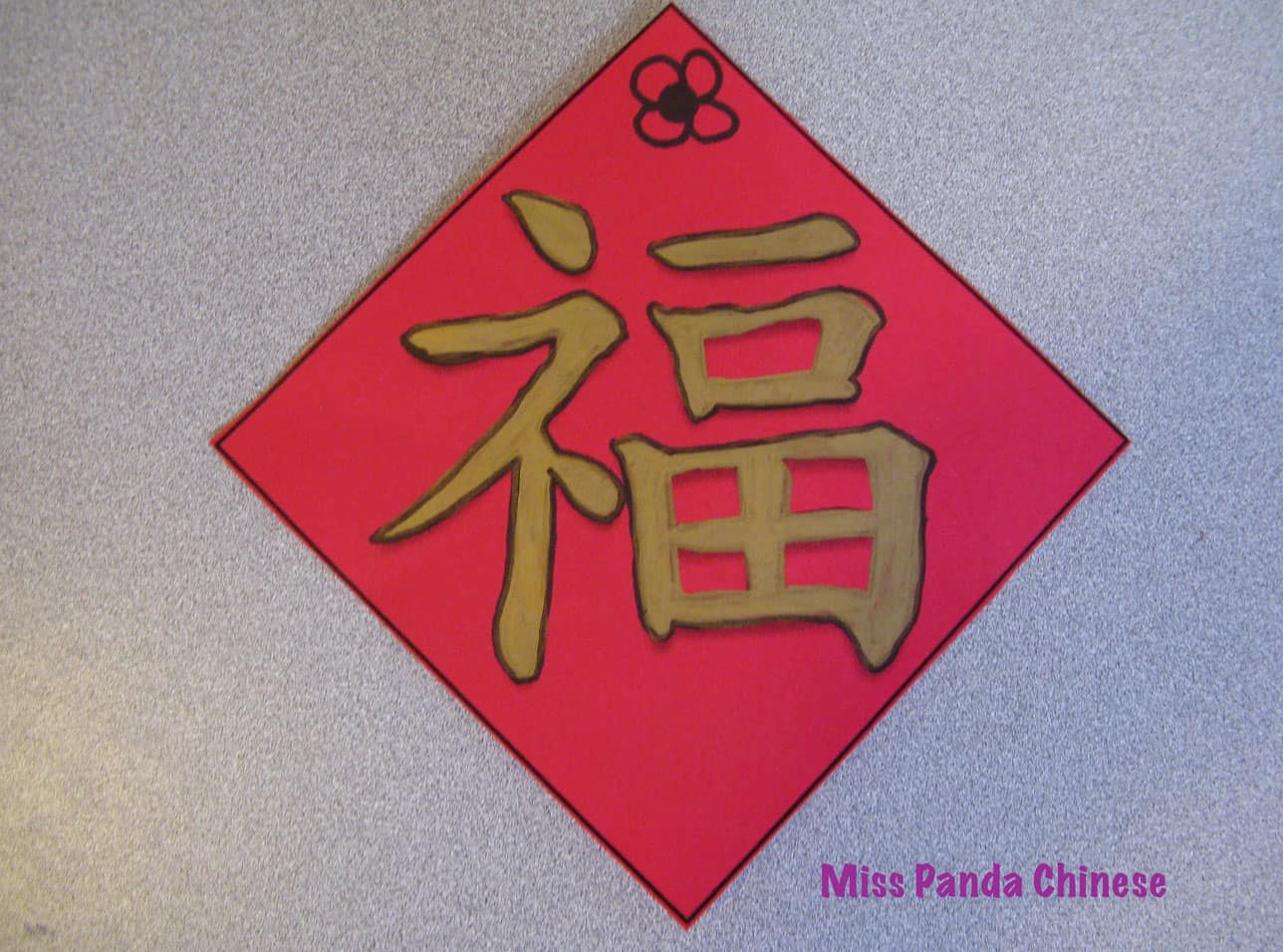 Chinese Lucky Character Sign (via Miss Panda Chinese) In Chinese, "Fu" means good fortune, blessings and happiness and it is common to see this character as lucky signage adorning homes during new years' celebrations. Kids will enjoy coloring and decorating this free printable to welcome Chinese New Year's goodness into any home.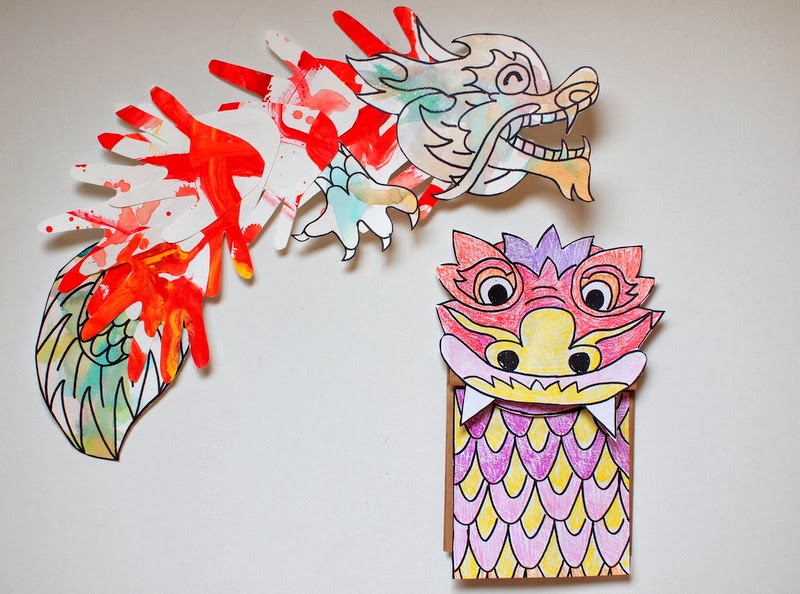 Chinese Handprint Dragon (via Pink Stripey Socks) A creative Chinese New Year art project for toddlers and preschoolers to get messy with paint and come up with this fierce and fun dragon.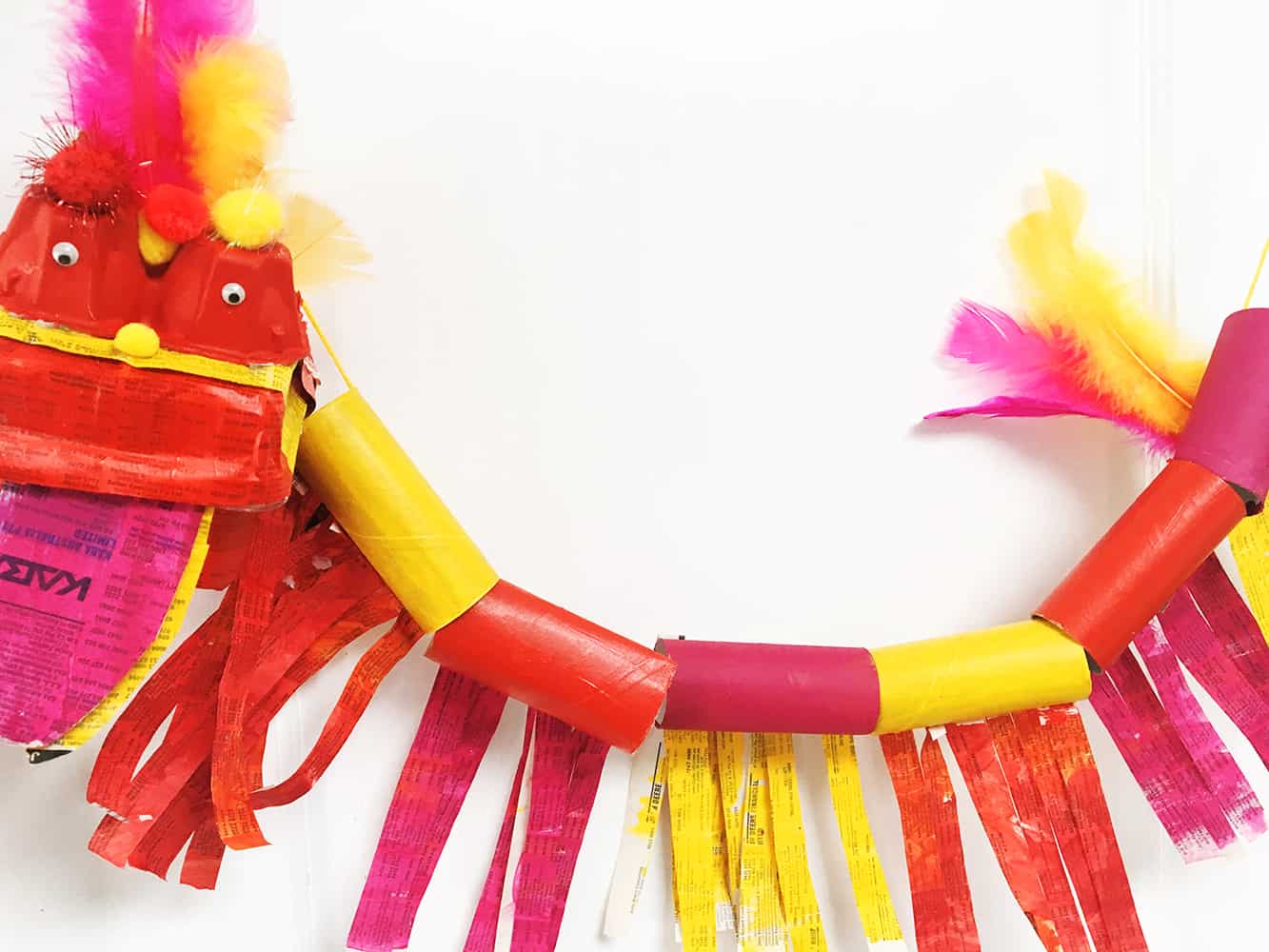 Dancing Dragon Puppet (via hello, Wonderful)
Gather those empty paper tubes and recycled bits to make this adorable recycled dragon that dances for children!
How do you celebrate Chinese New Year with kids? Check out more creative projects for kids.