Chinese New Year is just around the corner, and we'd like to share some crafty goodness to help you and your kids participate in this festive holiday. Chinese New Year (CNY) celebrates new beginnings, clearing past misfortunes, renewed prosperity, good health, and continued happiness.
Making these crafts is bound to be a fun activity to bond with your kids. It's also a great way to teach your children some cultural awareness. CNY starts on January 28th this year and ushers in the year of the rooster.
Are you preparing for Valentine's Day? Check out these sweet DIY Valentine cards for kids.
Printable Chinese New Year Decorations
You'll know that your little ones tend to dabble in the 'abstract' when it comes to their artistic expression. If you want to help them make some CNY decorations that are actually recognizable, you can try some of the printable templates we've listed below.
Here are some easy step-by-step tutorials with free printable templates to get you started on your arts and crafts journey.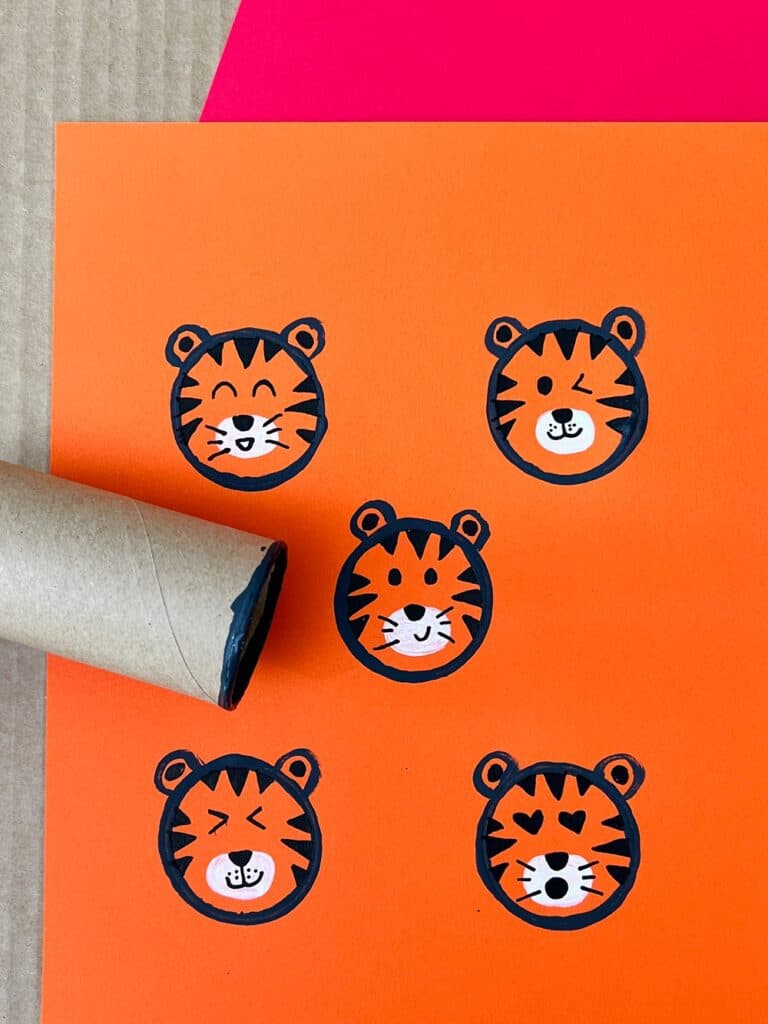 If you're celebrating the year of the Tiger this easy paper tube craft is a simple recycled craft for kids that requires minimal materials and involves a clever stamping technique!
Chinese New Year Dragon Art Project (via WooJr)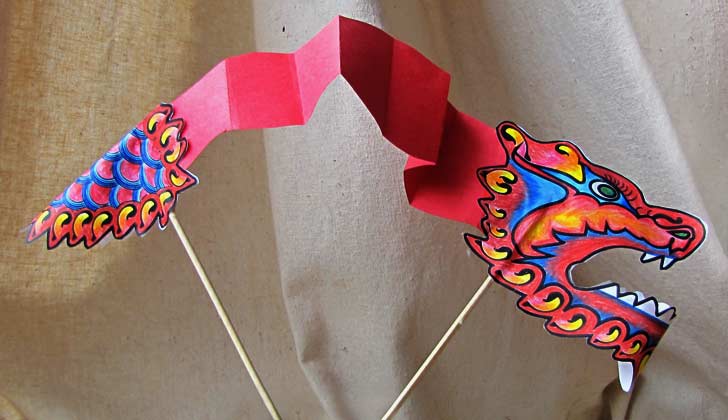 Chinese dragons (typically long, scaled, serpentine creatures) are auspicious symbols of power, strength, and good luck. Traditionally, Chinese dragons are a prominent symbol in annual CNY parades and form a vital part of the cultural celebrations.
You can teach your kids all about this mysterious symbol and show them how to make their very own 'flying' dragons. Kids will love coloring in the free printable with their arts and crafts supplies.
DIY CNY Card (via DIY & FYI)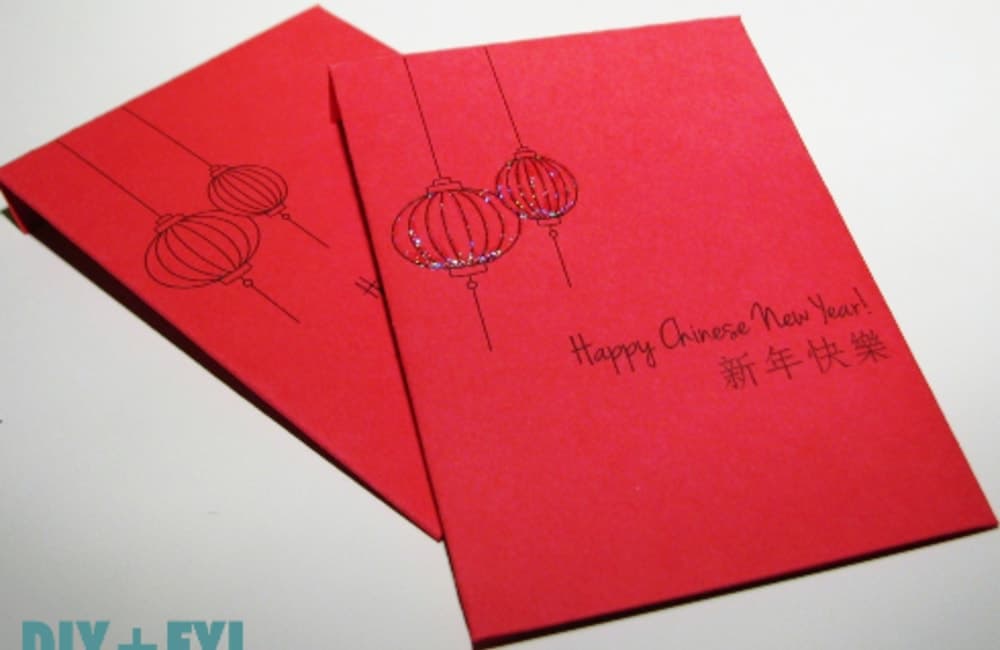 Red envelopes filled with money are traditionally given to kids by their elders as a symbol of good fortune for the coming year. Children are endlessly loving and have loads of fun making handmade cards for their parents and grandparents, too. So, we've sourced a free template to help them get going.
This DIY printable template has a cool modern design and will succeed in honoring the holiday card-giving tradition. Simply print out the design and let your kids do the rest!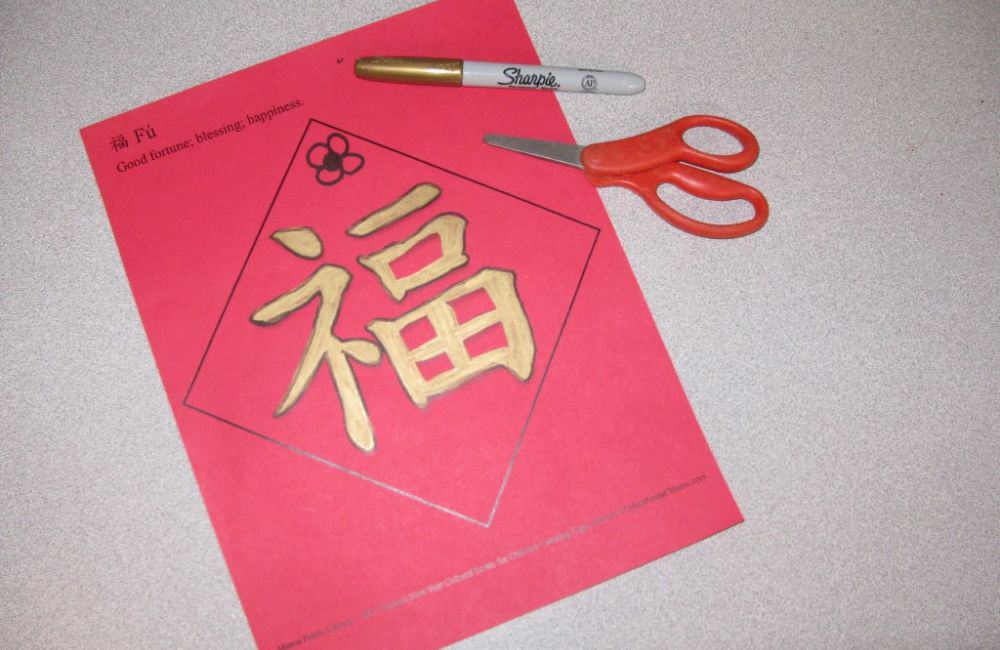 In this tutorial, you can print out the Chinese character for luck. In Chinese, "Fu" means good fortune, blessings, and happiness, and it is common to see this character adorning homes during New Years' celebrations.
Kids will enjoy coloring and decorating this free printable to welcome Chinese New Year's goodness into any home. Just like those precious family portraits your kids bring home from school, you can pop this good luck sign on your front door or your fridge at home.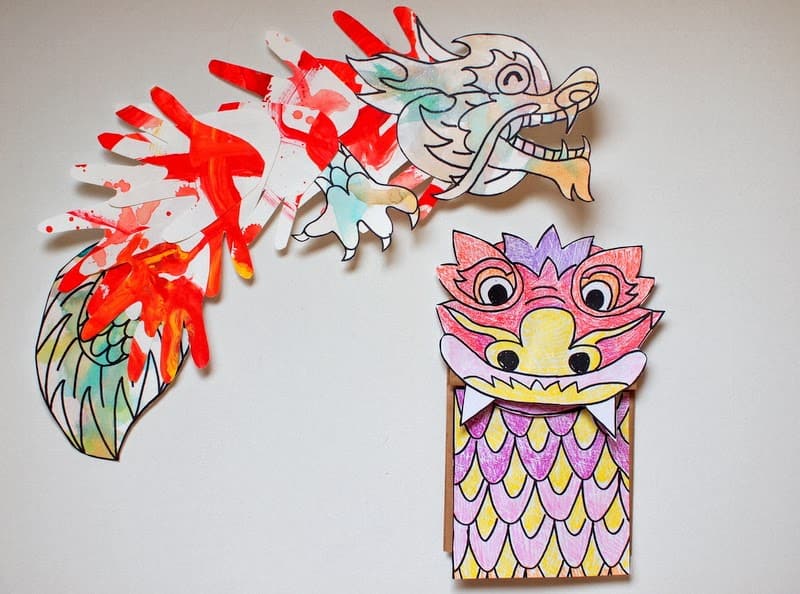 Still looking for a Chinese New Year art project to enjoy with your kids? Toddlers and preschoolers will love this CNY art and craft activity, where they get to create two cheerful dragons in tons of different colors and shades.
Grab some old t-shirts and let your kids get creative with all their favorite crayons and finger paints. They'll be happy to show these dragons off their friends at the next show-and-tell at school.
Handmade Chinese New Year Crafts
We've got more Chinese New Year art projects to try out for something extra creative. The designs below will give your kids tons of freedom to explore and create their own Chinese lanterns, dragons, and drums!
If your children like to use their hands and are not so interested in coloring between the lines, this section is for you!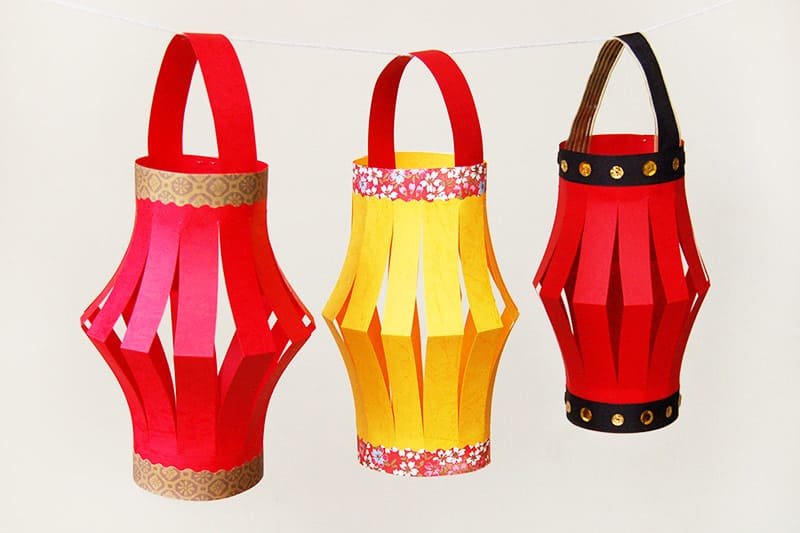 This iconic Chinese New Year decoration is so fun and easy for kids to make. Strung into garlands or hung in clusters, these festive lanterns will certainly amp up any New Year celebrations.
Your children will be so proud to see their handmade decorations around the house come New Year.
Chinese New Year Paper Craft Drums (via Artsy Momma)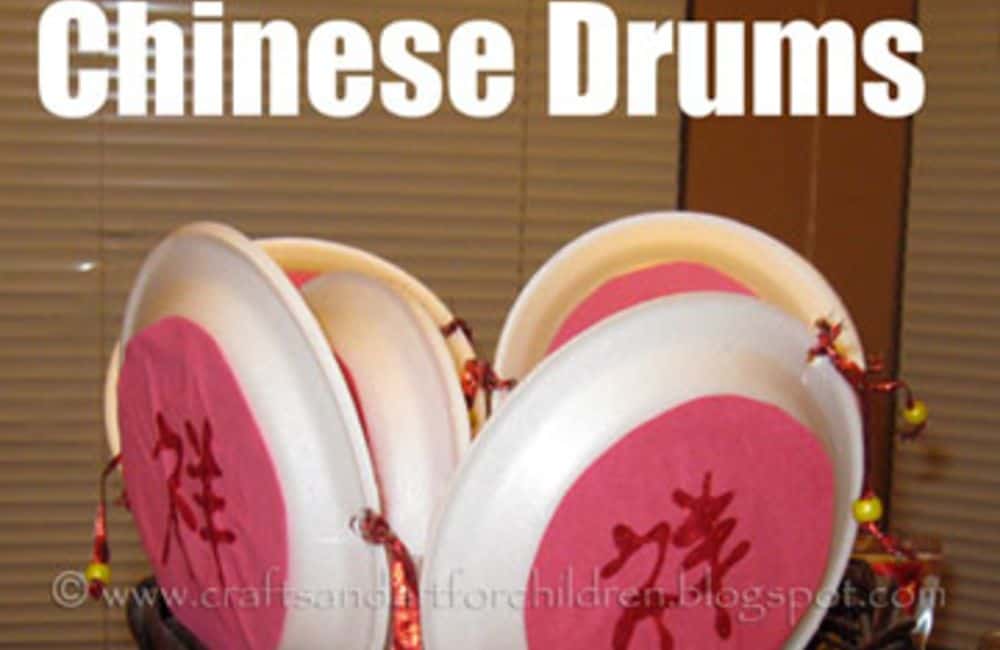 This tutorial for Chinese paper drums is fun to do with your kids. And at the end, your little ones will have neat little instruments to play with and enjoy throughout the holiday. Ward off any evil spirits and ring in the new year with these easy DIY noisemakers.
Dancing Dragon Craft For Chinese New Year (via Hello Wonderful)
Gather those empty paper tubes and recycled bits to make this adorable recycled dragon that dances for children! This cute little dragon may very well become a new imaginary friend for your son or daughter. Put on some puppet shows with this quirky dragon!
You'll find an easy step-by-step tutorial to create this funky little dragon puppet sure to delight your kids' playful natures.
Enjoy your Chinese New Year Art And Craft Adventure!
Whichever art and craft project you choose, creating something with your kids from scratch is a wonderful bonding exercise and loads of fun, too. The added bonus is that your little ones will also have something to play with and hold dear for a few days after New Year.
So, get crafting, and have a festive Chinese New Year celebration!