Although Thanksgiving was just last week, it feels like ages since Christmas decorations are in full force everywhere. Winter and the holidays are officially here! Our tree is up which only means one thing: it's ornament time. I know my kids will be making the requisite school ornaments to bring home, but it's always fun to make a few with them each year. Here's a round up of fantastic colorful ornaments you can make with the kids this season. The best part? They're all no fuss, easy ones that will bring a brilliant look to your tree.
Are you making ornaments this year? What are some of your favorite ones to make?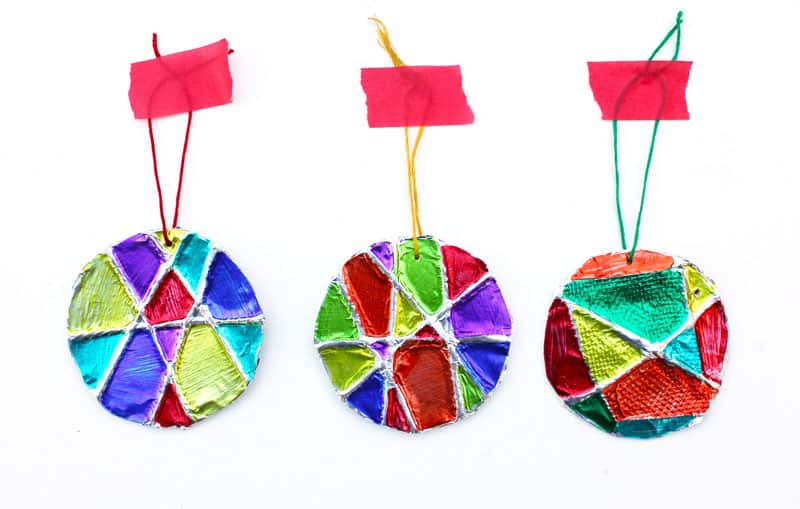 Embossed Yarn Ornaments (via Babble Dabble Do)
I'm in love with these beautiful embossed ornaments that spark with colors. You'll never guess how easy they are to make. Hint: you probably already have the material lying right in your kitchen drawer.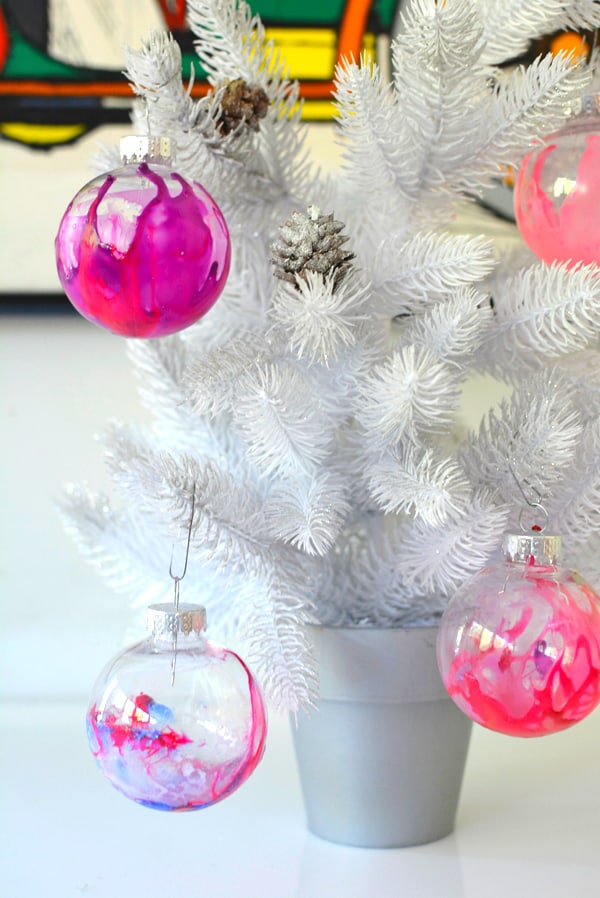 Marbled Ornaments (via Meri Cherry) Got some old nail polishes? Give them a second life by making these pretty marbled ornaments. It's not as easy as painting them on – you'll have to check out the cool technique shared on how to create that perfect marbled effect.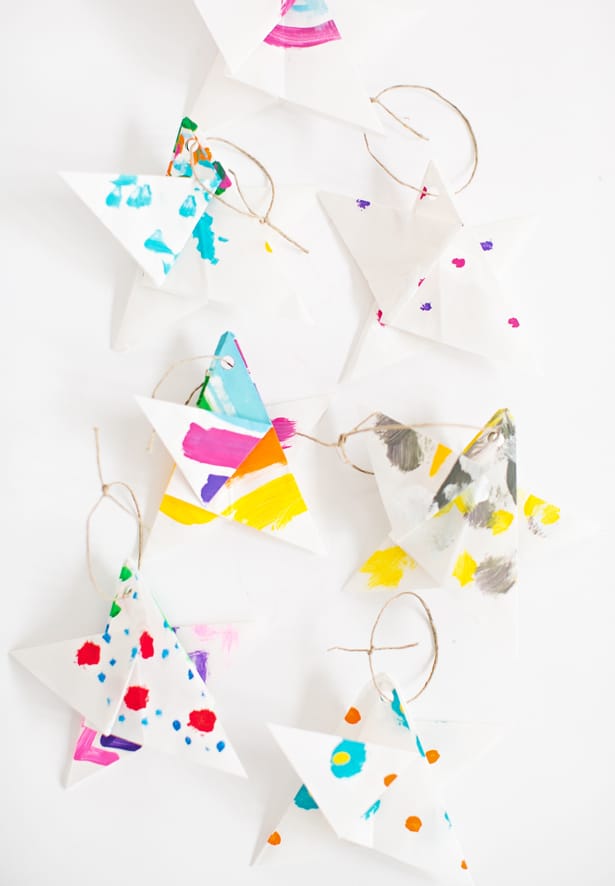 Painted Paper Origami Star Ornaments (via hello, Wonderful)
Get the kids painting fun designs on paper and turn their art into pretty stars to light up your tree.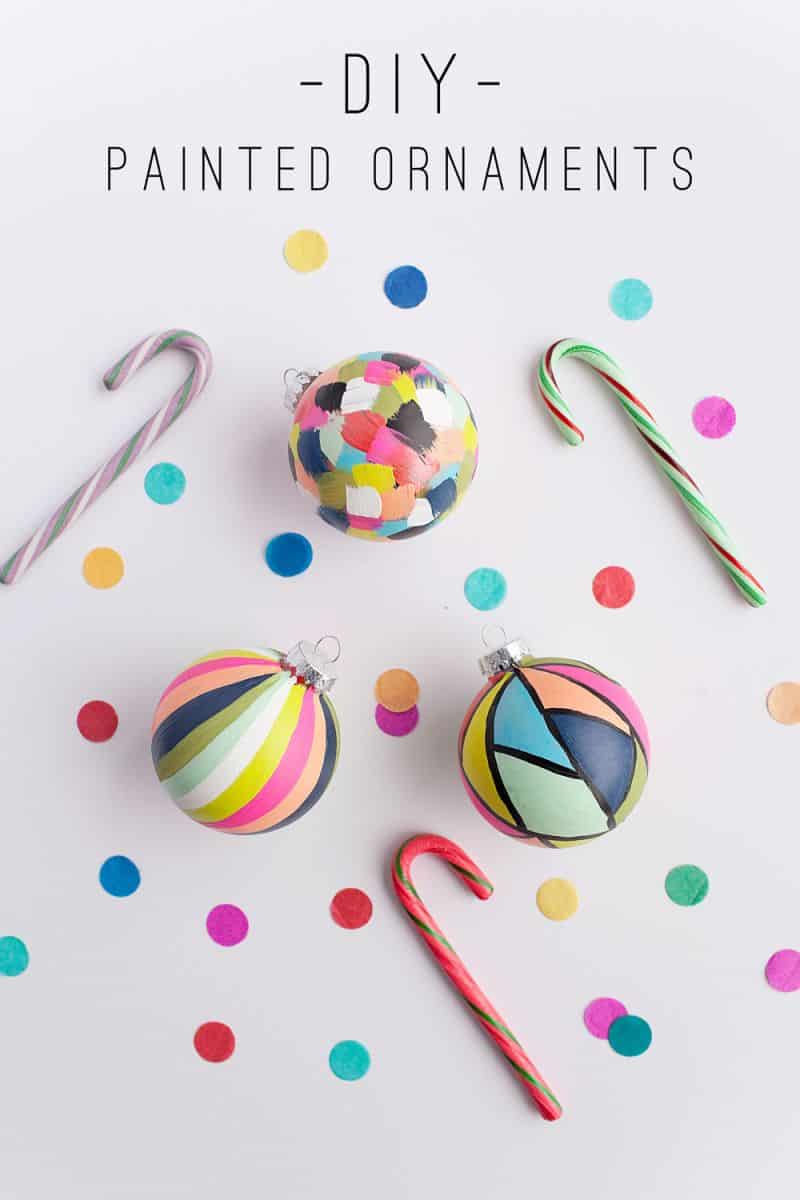 Painted Ornaments (via Tell Love and Chocolate)
These gorgeous painted ornaments are ones both you and the kids will enjoy making together. Definitely a project for the older child, but doable with some art direction on your end.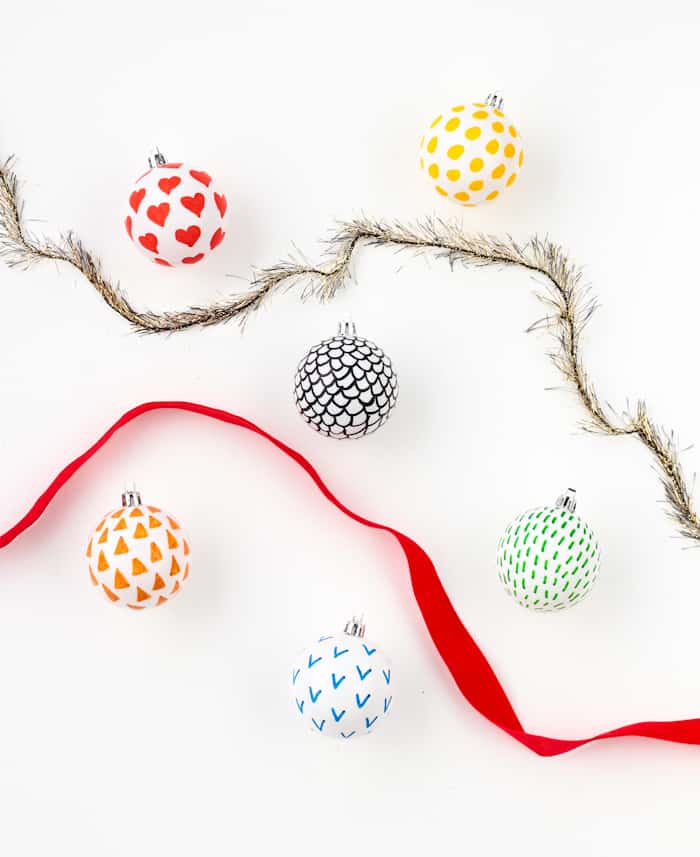 Patterned Ornaments (via The Crafted Life)
Make painted ornaments with no mess using paint markers. Plus, take a look at how to easily make these awesome 6 patterns for inspiration to get you started.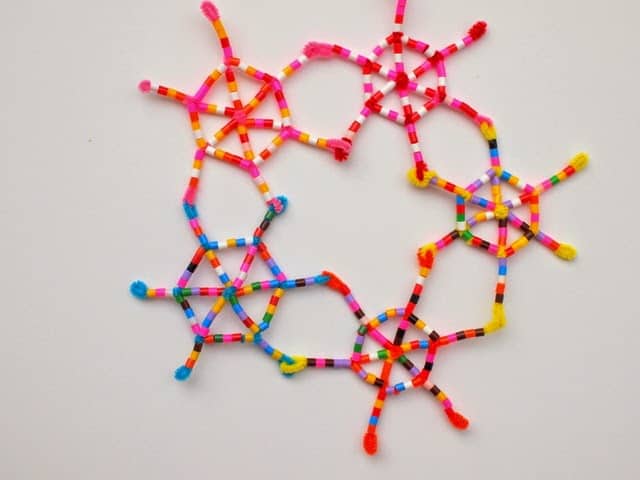 Perler Bead Ornaments (via Pink Stripey Socks)
Take a simple craft material kids love and turn them into adorable and colorful snowflakes to adorn your tree with some colorful fun.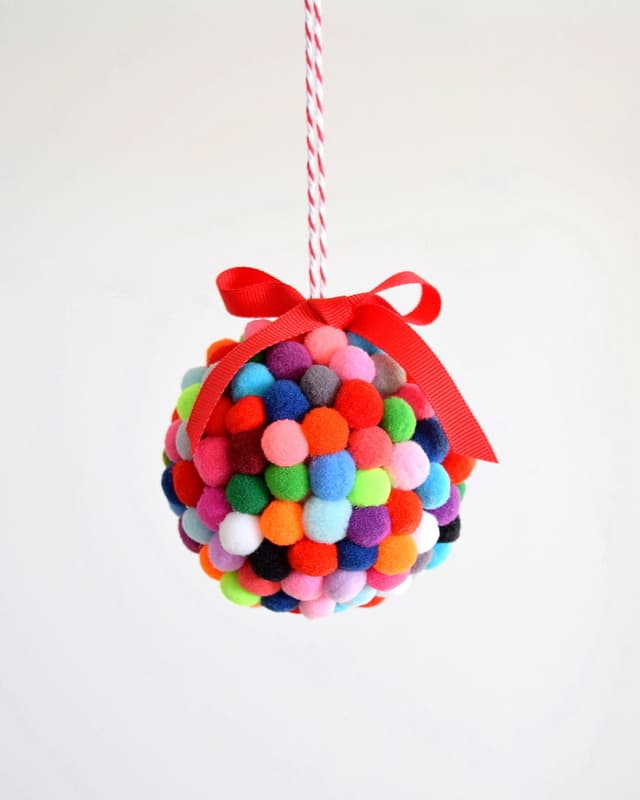 Pom Pom Ornament (via Northstory)
You'll need some patience to place all these pom poms in place, but it'll be worth it when you have this super cute colorful ball as the end result.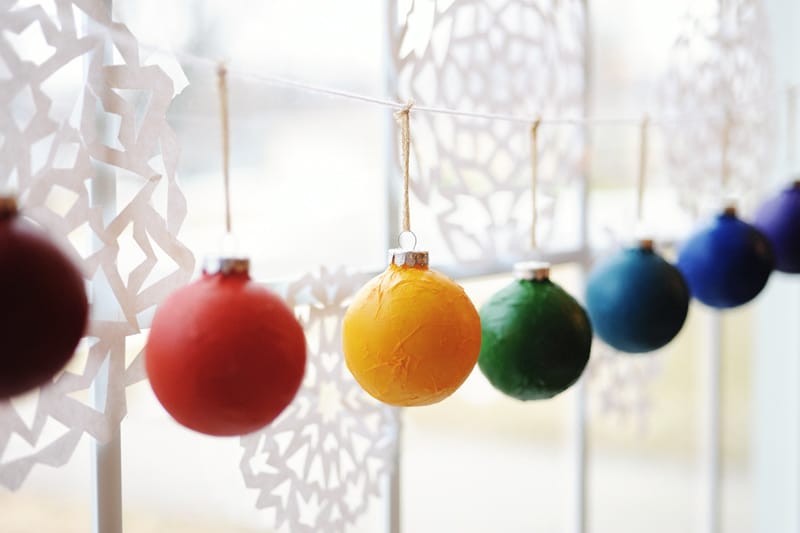 Faux Paper Mache Ornaments (via Rust & Sunshine)
Here's a great idea for recycling old ornaments by turning them into pretty textured colorful decorations.
Take a look at lots more creative holiday ideas to make with kids here!