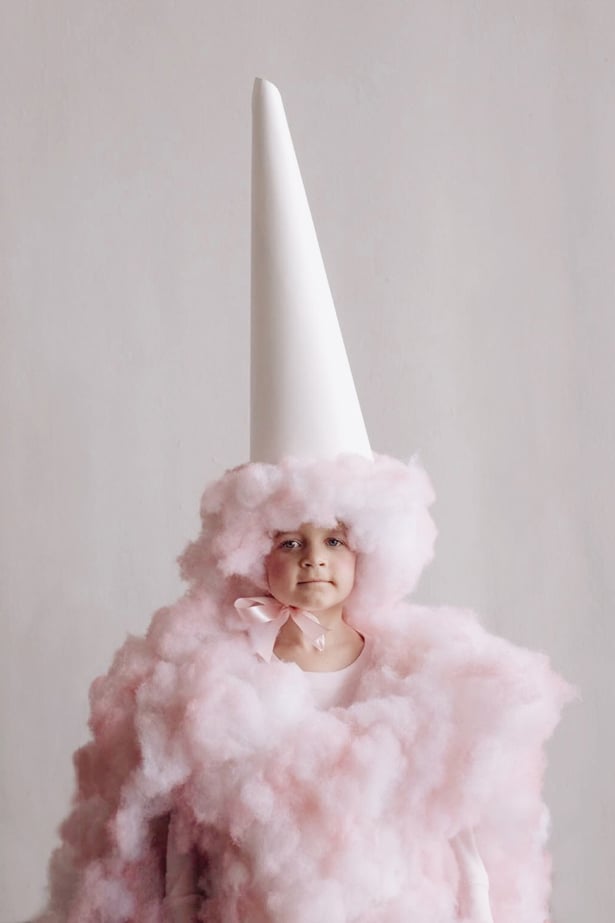 Now this is a costume you can sink your teeth into! We're thrilled to introduce you today to creative mom and designer, Tilly, from ThatPlayhouse who is the mastermind behind this jaw-dropping cotton candy costume. It's as fun to look at as it is to make. Thanks for sharing this amazing tutorial with us Tilly!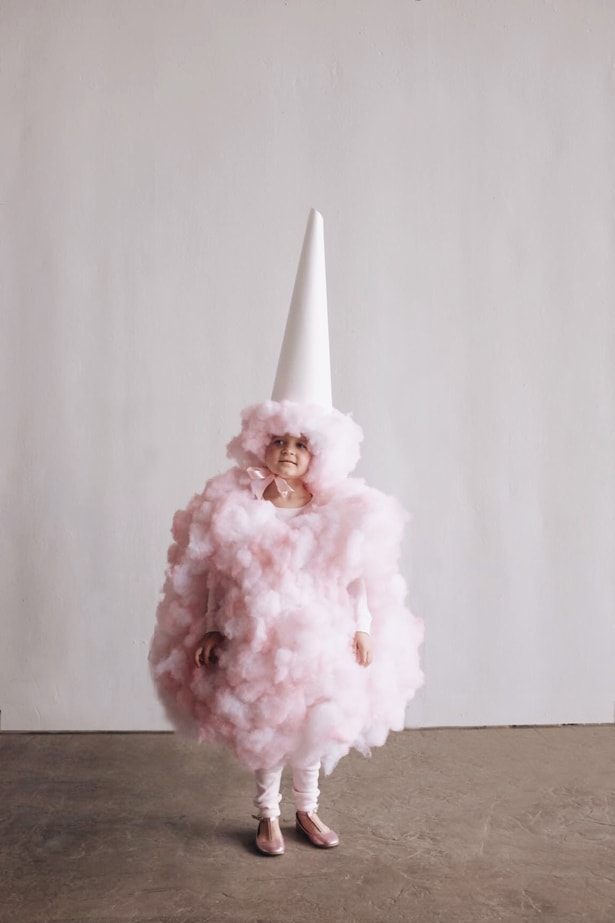 Materials Needed for Cotton Candy:
Tight fitting adult size small t-shirt (this size allows the cotton candy to look longer on the child)
Pillow Fill, Poly Fil Polyester Fiber16-20oz
2 cans of Adhesive Spray, 3M General Purpose Spray Adhesive
1 can of Design Master, perfect pink spray for silk flowers
Primary pink base layers; long sleeve shirt + pants or tights
Newspaper to cover working surface
Make up: glitter spray, blush etc.
Any large pillow
Wig cap
Cute shoes to match

Materials Needed for Cotton Candy Cone:
1 White Poster Board
Pink Ribbon to hold cone to head, 10-12" long
Glue Gun
Pencil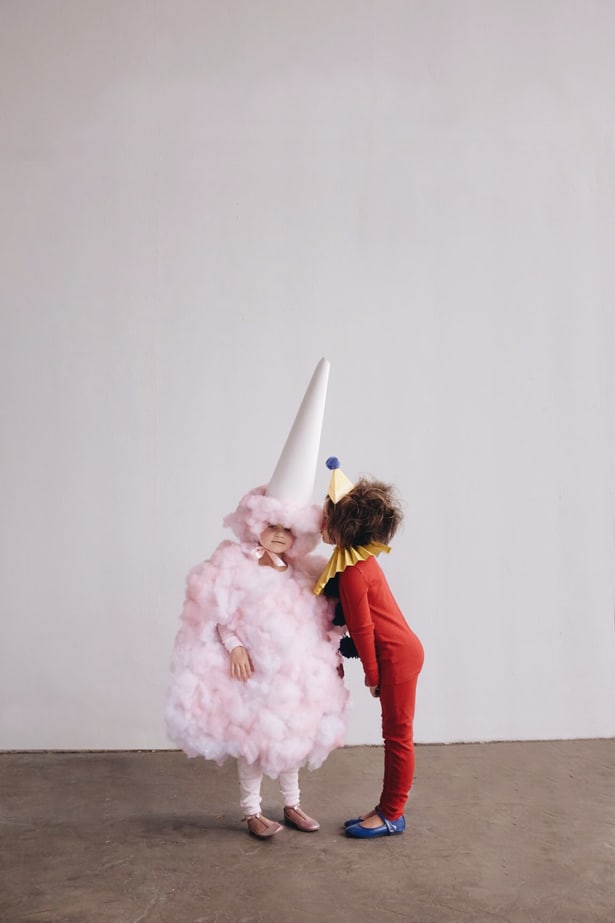 S T E P 1: Place newspaper on ground, take the poly-fil out of bag and gently begin to pull apart, place on newspaper. Do this until all the poly-fil is out of the bag and lying on the newspaper.
S T E P 2: Begin to spray the top of the poly-fil until lightly covered. Wait to dry for at least an hour.
S T E P 3; Grab your T-shirt and put it over the pillow as if you were putting it on someone else. You can now see the shape you are working with. Whether you hold the top of the pillow or set the pillow against a wall make sure the pillow is standing straight up.
S T E P 4: Now is the fun part, building the cotton candy! Take the adhesive spray and spray a small section of the t-shirt, then grab a small piece of poly-fil and place it on the section you sprayed on and hold in place for 2-3 seconds, the poly-fil is now attached to shirt. You may have to lift the pillow and lie it on its back to cover the harder spots of the t-shirt aka, the bottom of the shirt and the airm pit area. The poly-fil is now attached to shirt, continue this process until the whole T-shirt is covered.
* if you want the cotton candy to look fuller, apply a second layer of poly-fil to the t-shirt by repeating the same process from above, instead of spraying adhesive to the t-shirt you spray the old layer of poly-fil and attach the new layer of poy-fil. Sit to dry.
S T E P 5: Grab your wig cap and fill the inside up with newspaper so you can see the shape you are working with. Adhere poly-fil to hair cover by repeating #4 instructions. Sit to dry.
S T E P 6: With the poster board draw a quarter circle with a radius of about 14-16". Cut out the quarter circle and roll poster board into a cone to from the cotton candy cone. Glue the pink ribbon to the inside base of cone at opposite sides directly across from one another creating to straps that will be tied around your neck.
S T E P 7: If you would like to add more color, spray more paint on poly-fill, sit to dry.
S T E P 8: Assemble your costume; put all the pink base layers on followed by taking the pillow out of t-shirt and putting the cotton candy t-shirt on, apply glitter spray to face, blush and makeup, pull your hair up, put cotton candy wig on then place the cotton candy cone directly in the center of the wig, tie a bow under your neck to keep the cone on, put your shiny shoes on and for fun, you could even pass around real cotton candy for those around you to enjoy!!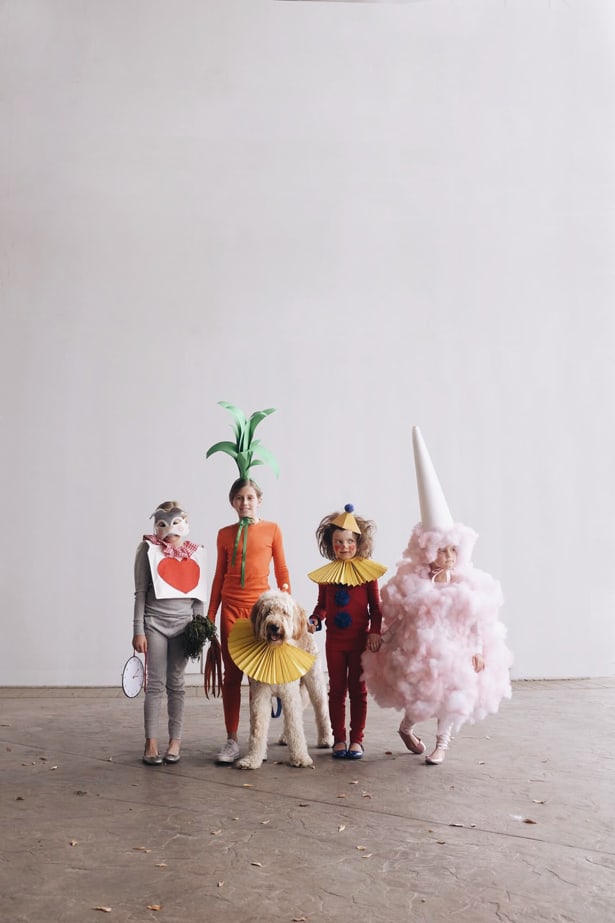 Credit and Talented Contributors:
All photography by Emily Hawkins for Play House
Clothing by Primary
Costume design by Tilly Dewey with Play House
Styling by Tilly Dewey with Playhouse
Thanks so much for sharing this fantastic costume with us Tilly. It just makes us smile. P.S. Interested in the other adorable costumes you see above? Make sure to check out ThatPlayhouse for the tutorials in the next couple of weeks!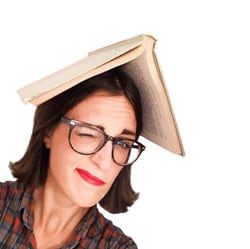 PlayHouse is inspired by the playfulness of children. The goal is to spread good cheer and happiness through creating quality and original designs that will end up in your mailbox. PlayHouse is based out of Washington. I'm Tilly, the creator behind all of this. I am lucky to have such wonderful friends and family that support and help me. I am a designer by profession, kind hearted, like to eat in silence (so I can enjoy eating of course), believer in consistency, believer of loving hard and working hard, children inspire me and I'm a momma. When the children are sleeping I let the design wheels turn and go go go. Designing makes me happy so it is my goal that PlayHouse designs make you happy as well. Enough talk, let's play! Follow Playhouse on Instagram and Pinterest.