We're thrilled to feature the creative Cute Chichai today whose adorable food art for kids on Instagram captured our hearts and bellies.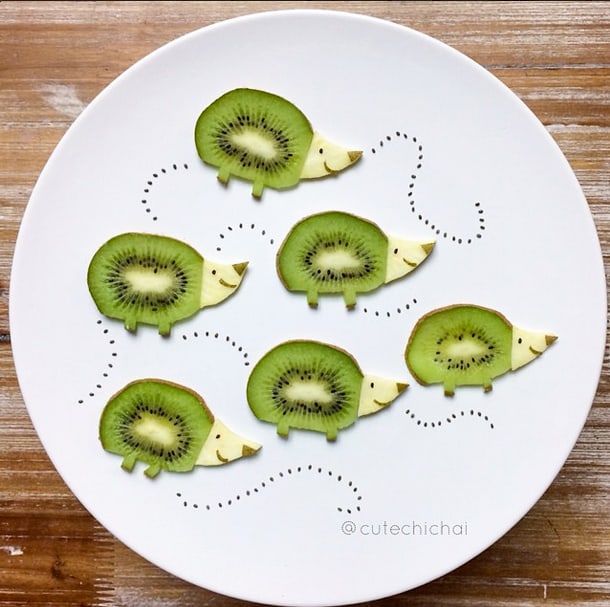 Cute Chichai is the creation of Michaela Punsalan, a mother of two from Las Vegas. Michaela is a full time Physical Therapy Technician, and in school part time to pursue a degree in nursing. In her spare time, she delights and inspires her Instagram fans with lovely food art and illustrations for her kids.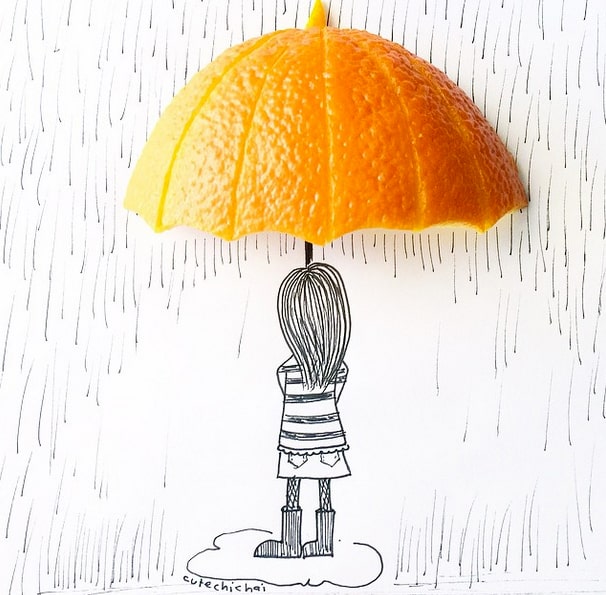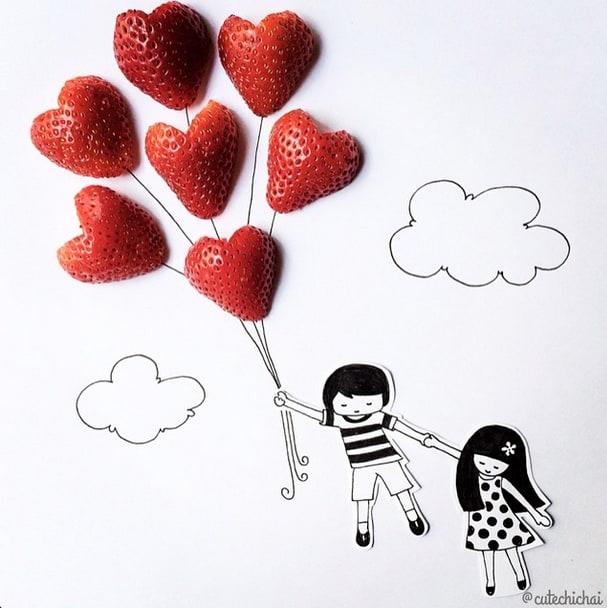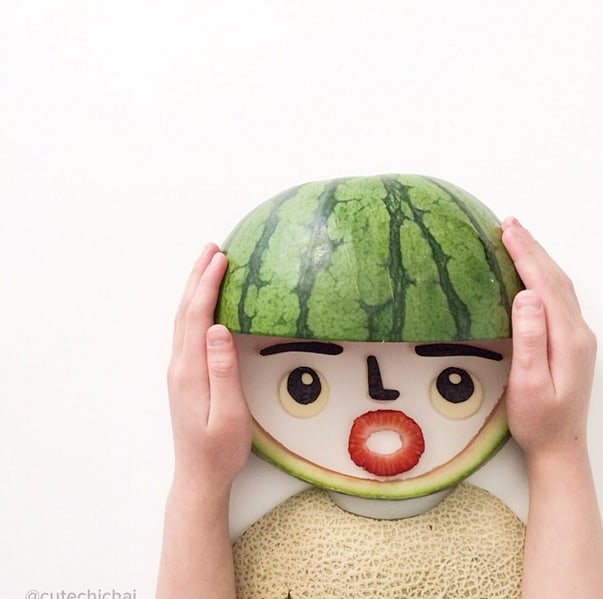 Michaela tells us, "I love art. As a child I always loved to draw, doodle, and also played with my food. I was a finicky eater just like my daughter now. I got started on food art to encourage my children to eat more vegetables and fruits. In addition, I wanted it to be more fun in the kitchen when we're eating, and creating art out of food together. But it turns out I was also doing it for myself. I enjoy creating something out of different media, and found it therapeutic as well."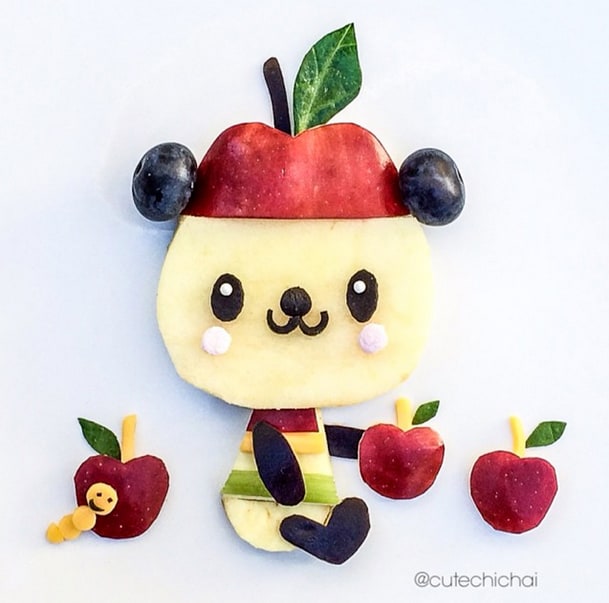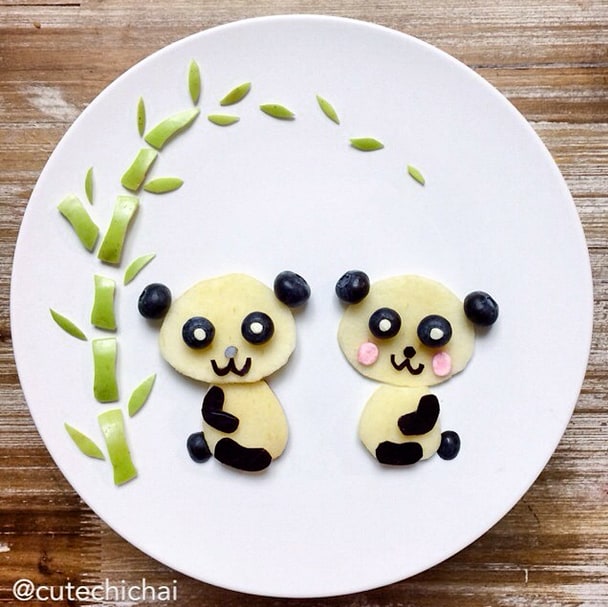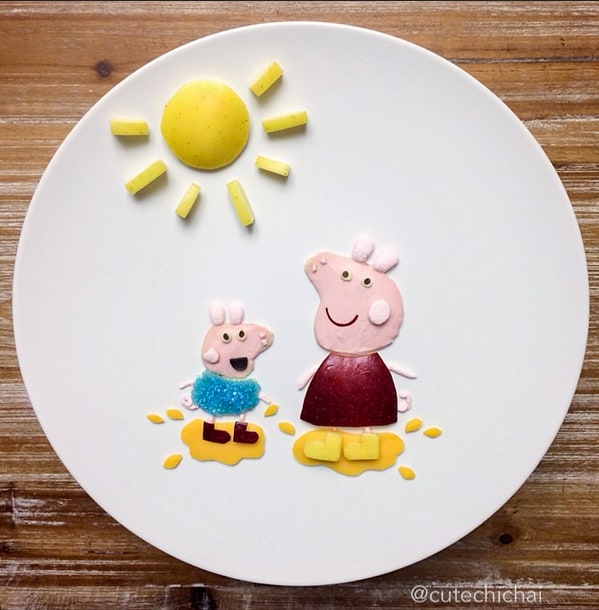 A common question Michaela receives is how she comes up with her artistic ideas. "My kids inspire me to make things and most of the ideas come from them. My advice to parents or moms who are interested in food art is to give it a try. I didn't realize I could "doodle" on food until I tried it. You start with basic shapes, find colorful ingredients, and use your imagination–be creative.
I make food art to please my kids but it's overwhelming to know that there are many others who appreciate them. You can't go wrong when what you do is something that you love, and doing it for someone you love. So thank you very much for the opportunity to share my hobby to everyone and inspire moms to pursue their passion."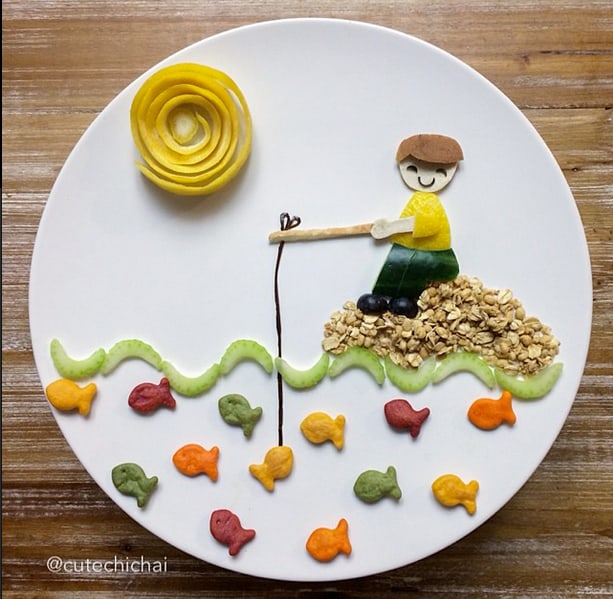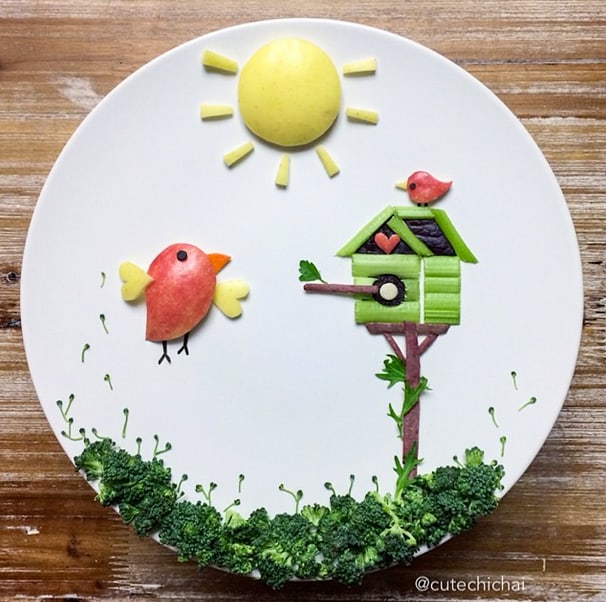 Thank you so much for sharing your creativity and tips with us Michaela, and giving us a glimpse into your process. Your food art is beautiful, but not only that, it inspires us to know that it can be done and doesn't have to be a complex process!
To view all of Michaela's creations and get the latest, make sure to follow along on Cute Chichai's Instagram.
(All images via Cute Chichai Instagram)