Kids spend a great deal of time in their bedroom, whether it be sleeping or playing. Some of my favorite times with my kids are cuddling in their shared bunk bed, being silly or cozying up to a book. Sack Me!, an Australian brand, knows a thing or two about comfy bedding for kid spaces and offers fresh and modern designs you don't typically see elsewhere.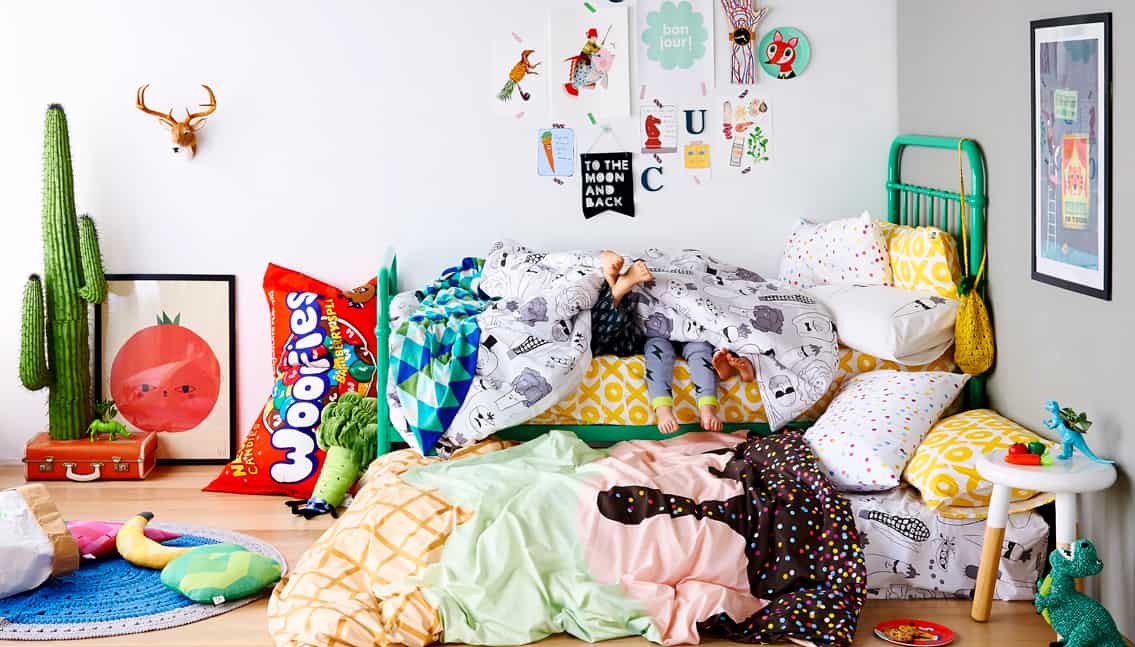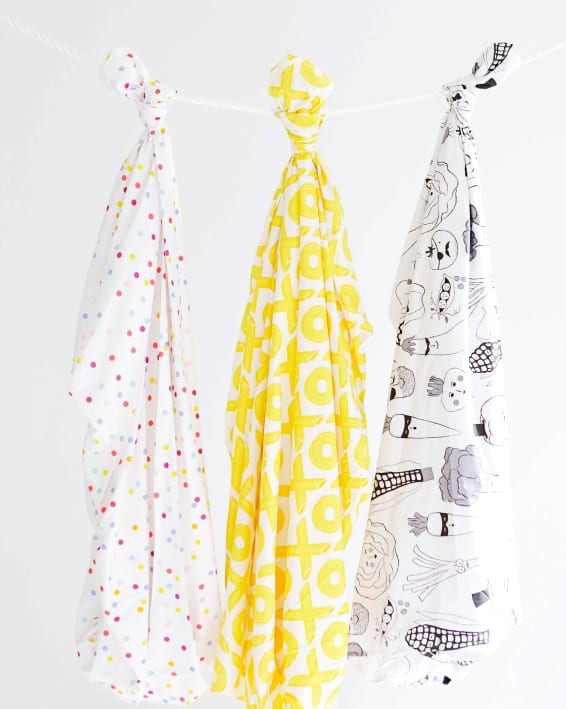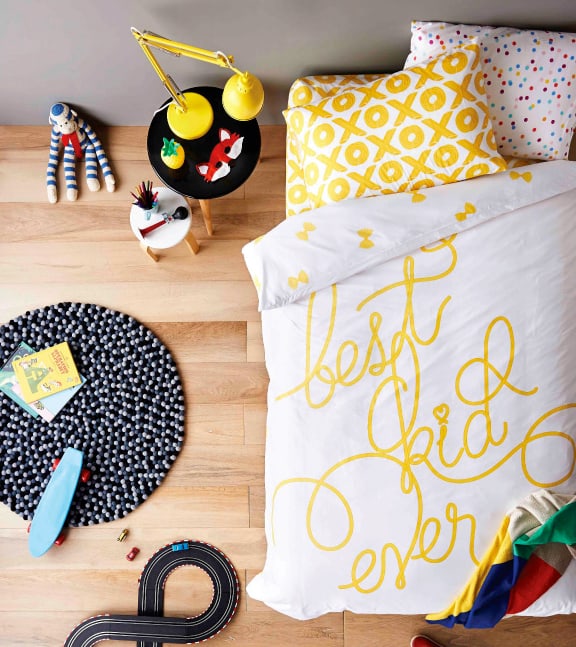 Inspired by founder Li-Ann Scott's young twin boys, Sack Me!'s range of playful bedding includes collections such as their colorful Sunday Sundae line which features a fun quilt cover that looks like an ice cream sundae. Or their bright, sunshiny XOX Pasta Amore collection. For the young foodie, there's the quirky, monochromatic Green Mob collection featuring cool veggies.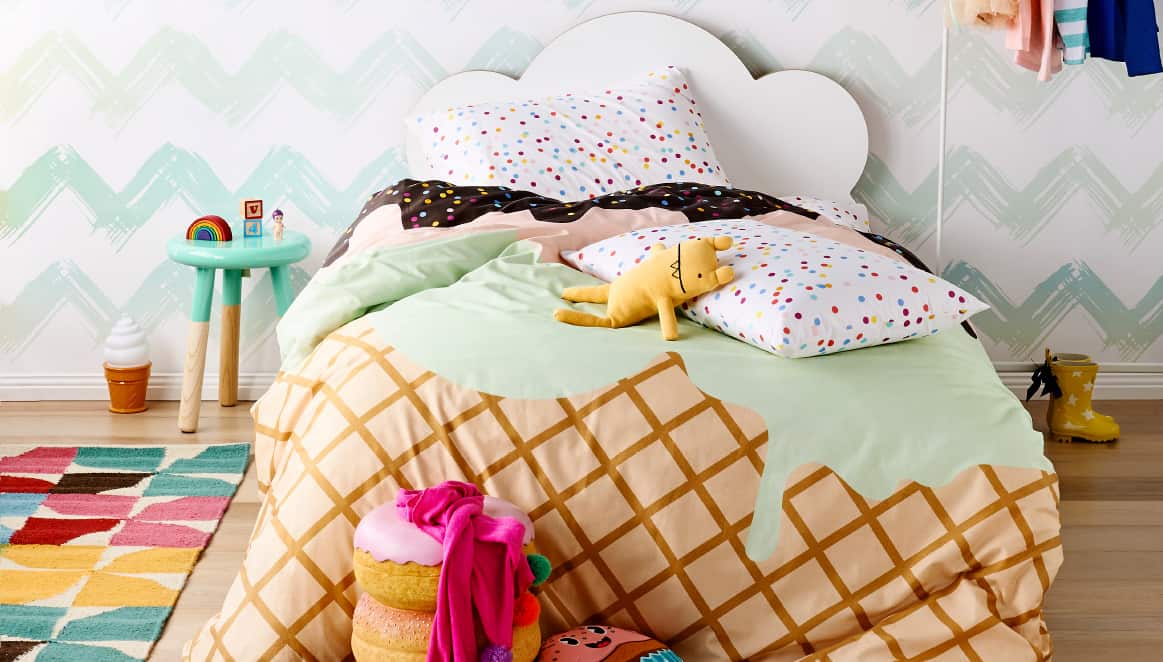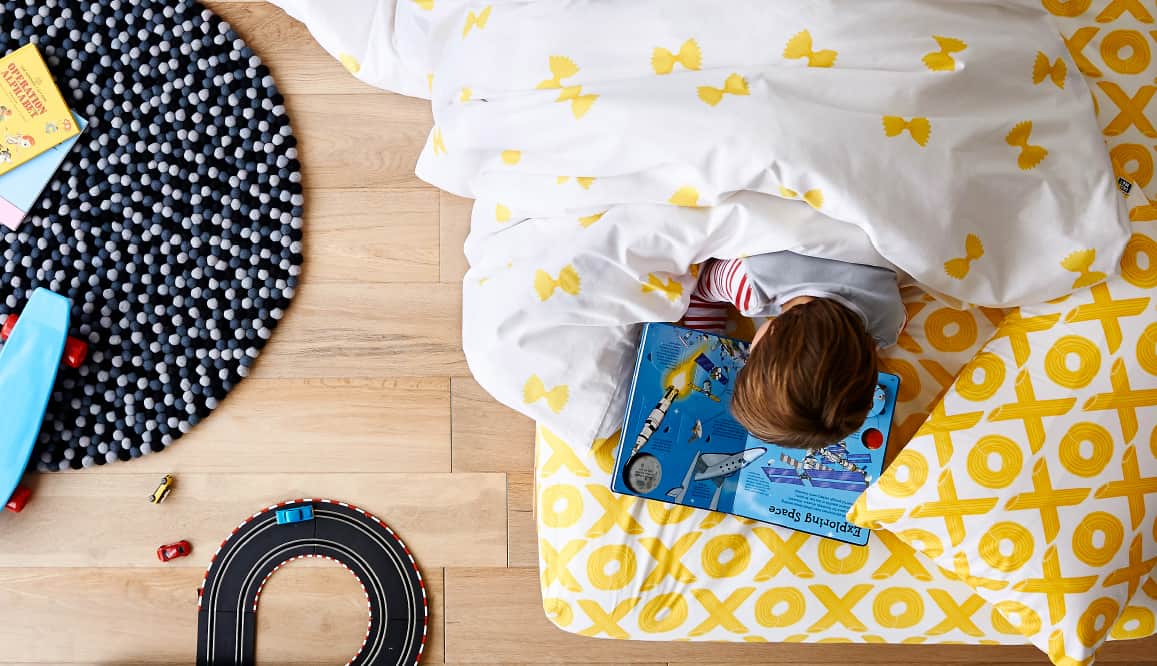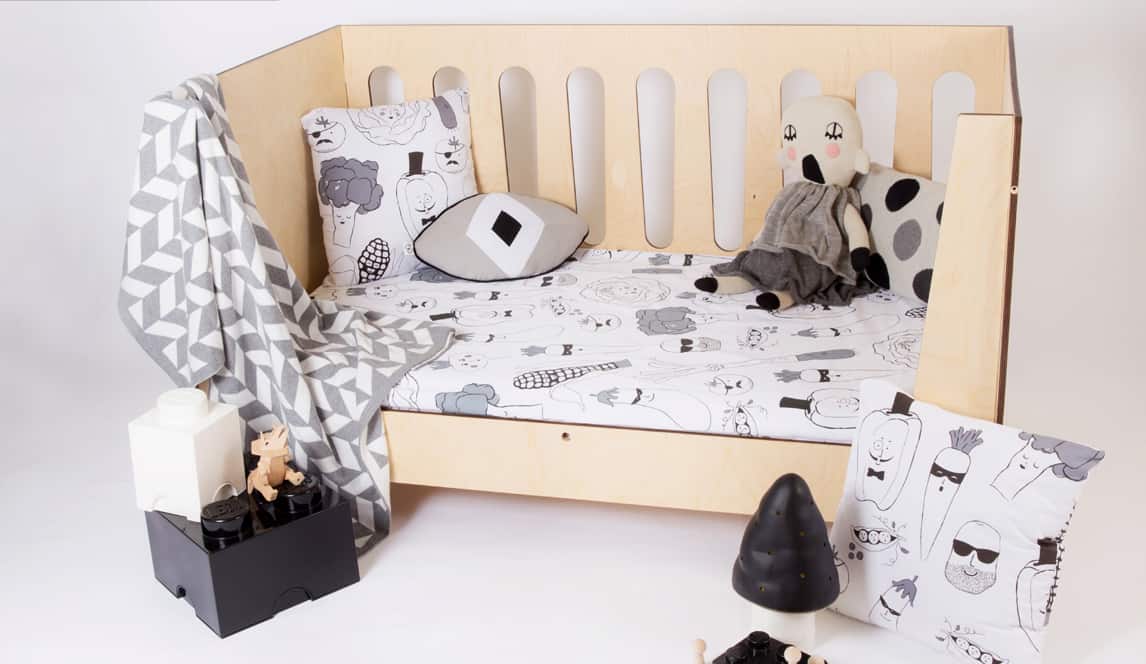 There's the option to choose from a variety of fitted sheets, quilt covers and pillows. Sack Me! encourages mixing and matching because, why should creativity be limited when it comes to where you sleep? Design is backed by quality and you can rest assure of a good night's sleep since all of Sack Me!'s bedding is made from 100% cotton sateen and is Oeko-Tex certified.
Find out more over on Sack Me!'s website.
(All images via Sack Me!)