These mini pastel daisy cakes are delicious bite-sized treats perfect for Easter, spring parties, afternoon tea or any celebration! Making mini treats is also a great way to give kids a small taste of dessert without over indulging.
Find out how easy these are to make with just a few ingredients!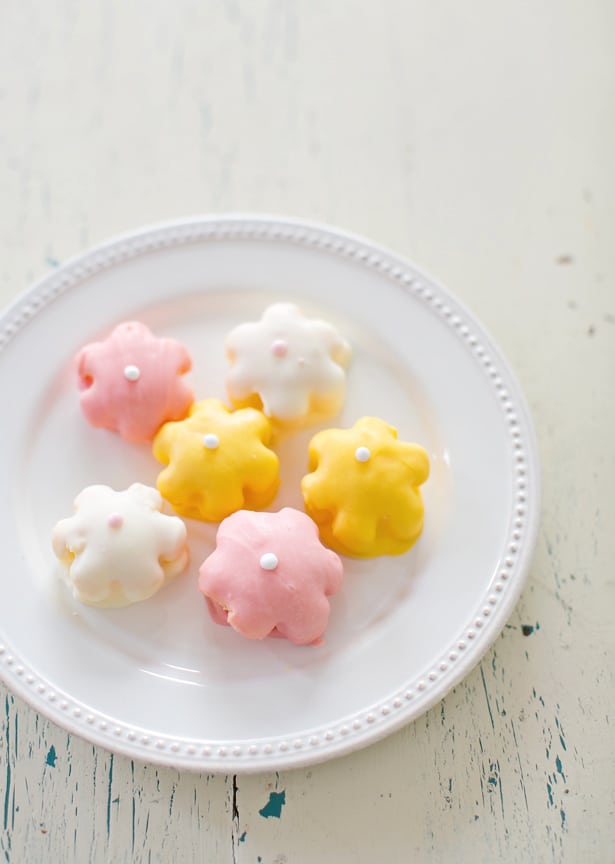 Mini Daisy Cakes – Ingredients:
– Yellow cake mix or your favorite vanilla cake recipe
– Candy melts in yellow, pink and white
– Icing gel in white and pink (you can find these in the baking department in most supermarkets)
– Vegetable oil
– Nonstick spray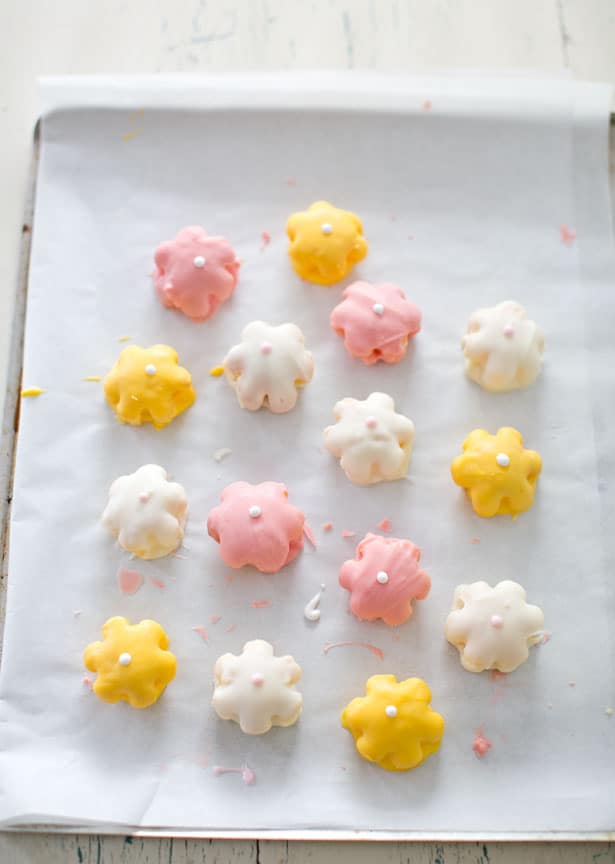 Steps:
(Preheat oven to 375 degrees)
1. Prepare your cake mix or cake batter.
2. Spray your daisy silicone pan with nonstick spray.
3. Scoop your batter into the pan, bake for 12-14 minutes until the tops spring back lightly when touched.
4. When the cakes are cooled, pop them out from the pan and place on parchment paper.
5. In separate bowls, add the colored candy melts.
6. Melt one at a time in the microwave, following packaging instruction. Once melted, thin candy melt out with some vegetable oil (about 1-2 teaspoon per 6 oz) or until the candy melt drizzles off a fork. This makes coating the cakes easier.
7. Using two forks, dip daisy cakes one at a time into the candy melt lightly until evenly coated. Place onto parchment paper. You can refrigerate the cakes until the candy coating hardens or leave them out at room temperature.
8. Once the candy coating has hardened, place a dab of icing gel on the center of each daisy cake.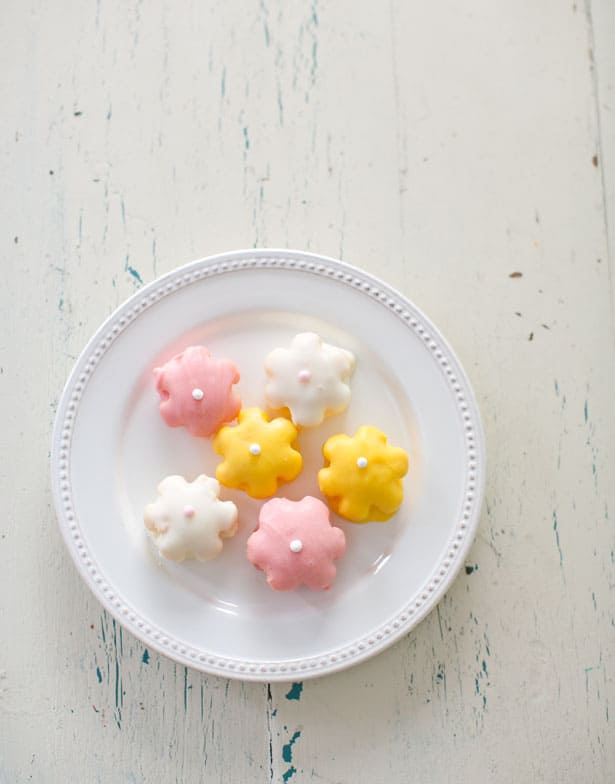 These mini daisy cakes are so cute and festive for Easter or any celebration! They are delicious too, the candy coating keeps the cake super moist. It was hard to keep the kids from eating too many at once!
What are some of your favorite spring or Easter desserts to serve?
______________________________________________________________________________________________________

Disclosure: Some of the links in the post above are "affiliate links." This means if you click on the link and purchase the item, we will receive a small affiliate commission. Regardless, we give our promise that we only recommend products or services we would use personally and believe will add values to our readers.