My kids would have cake everyday if I let them. Maybe now they can. This fruit pineapple cake takes minutes to make and is a healthy and fun way to serve "cake" to the kids! Plus it's easy to whip up anytime for a mini celebration.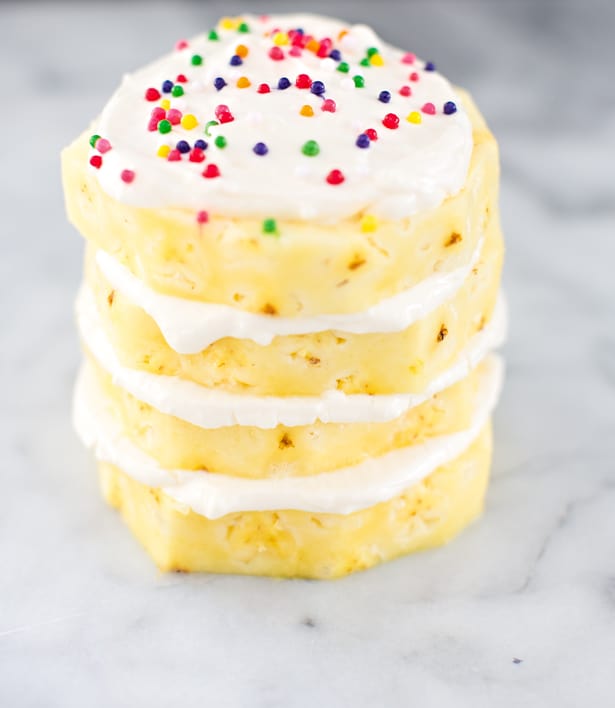 Fruit Pineapple Sprinkles Cake – Ingredients:
– One fresh pineapple
– 8 oz softened cream cheese
– 1/2 cup Greek Yogurt (we used Honey but you can also do plain)
– 2 tablespoons sugar (optional)
– Sprinkles
Instructions:
Step 1. Cut your pineapple into even slices.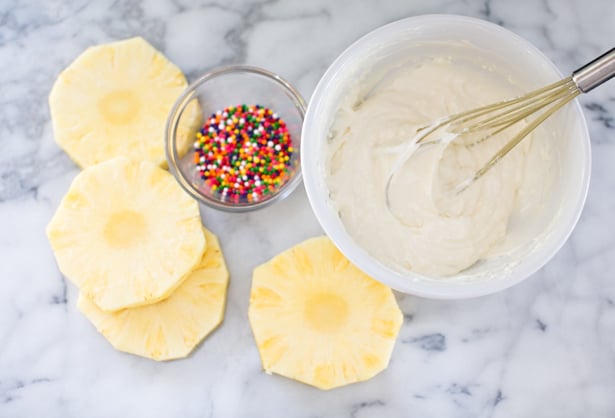 Step 2. Combine the cream cheese, sugar and yogurt. Layer the cream mixture in between your pineapple slices and top with sprinkles. Easy!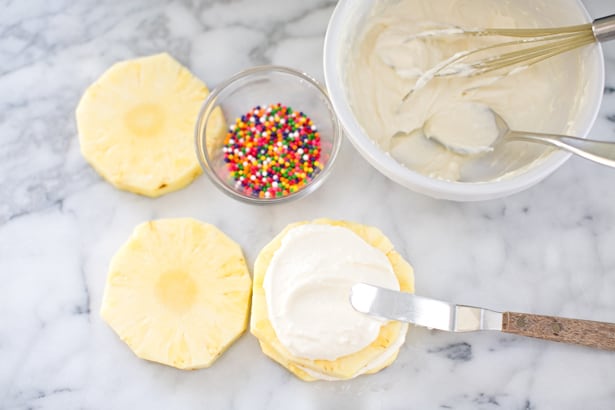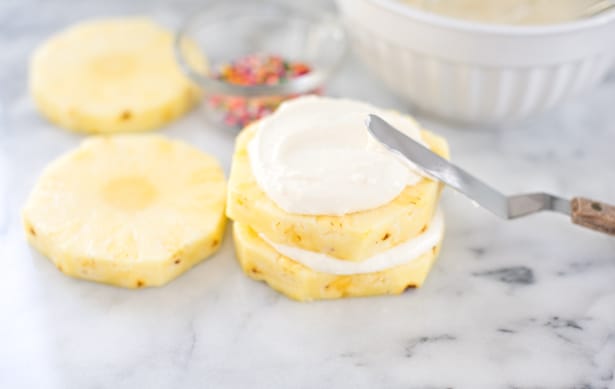 This fruity "cake" took minutes to make. I called it "Pineapple Dream Cake" and the kids loved it! They really though they were getting a big treat.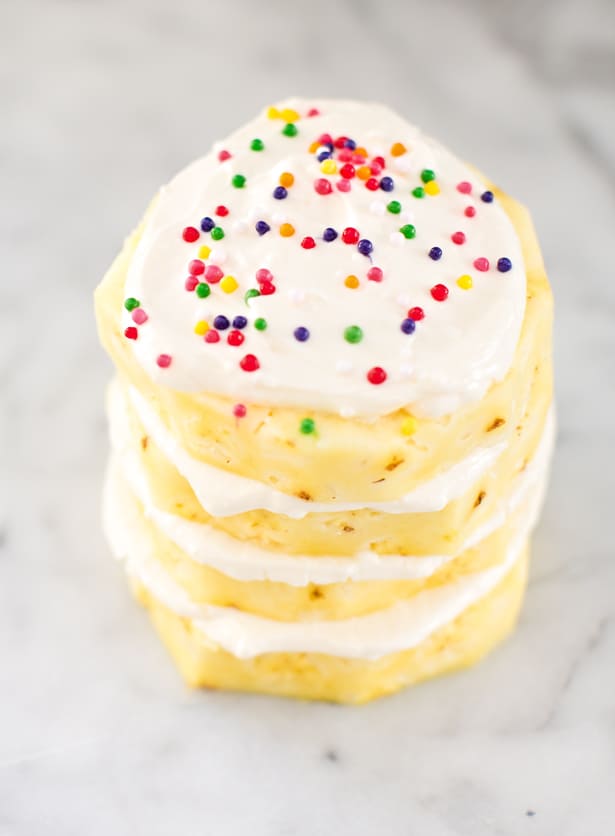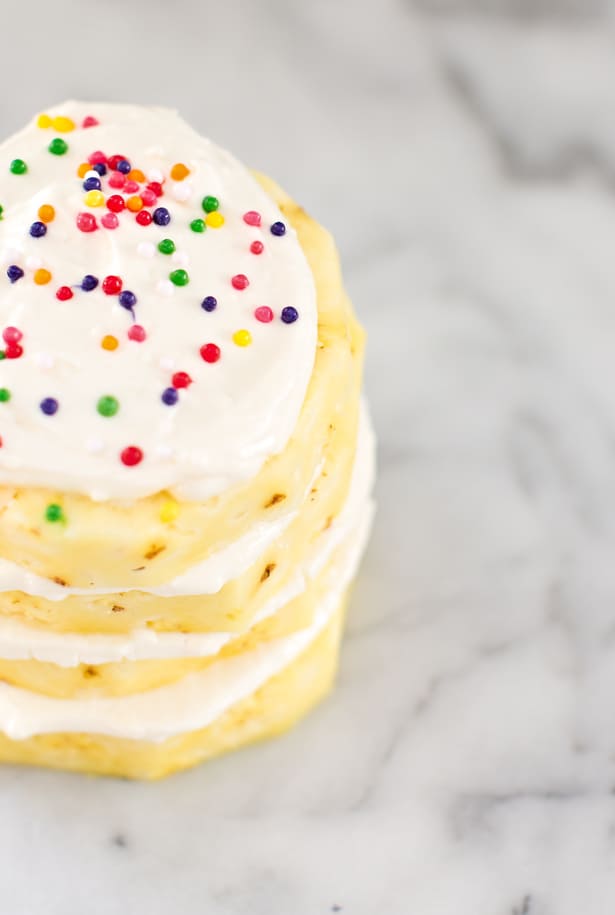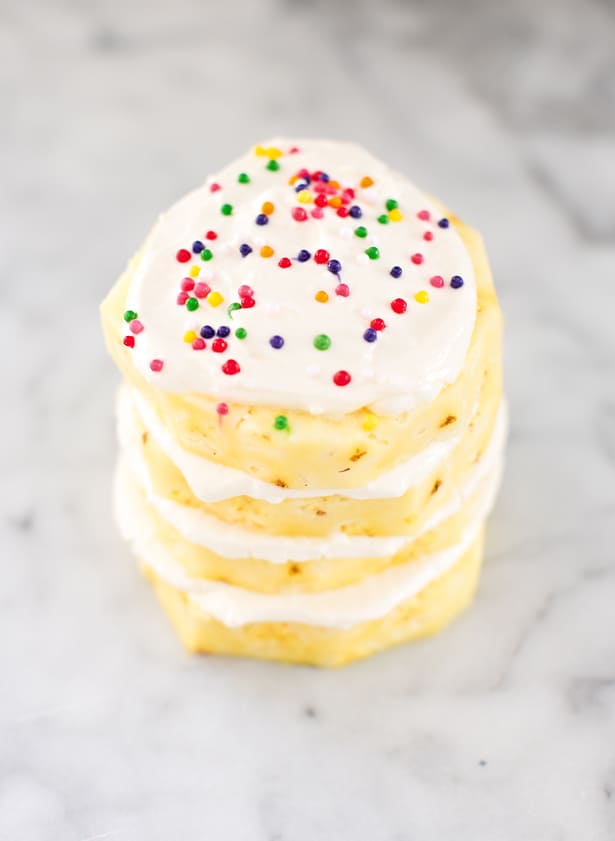 Cutting the cake can get messy so what helps instead is to take each slice and cut those into smaller pieces, mixing them up with the cream cheese and yogurt "frosting."
What are some clever ways you've served fruit to your kids? Let us know in the comments!
Check out more inventive ways to eat fruit!