Wach the video above to see how easy it is to make Spin Art Easter Eggs and make sure to subscribe to our YouTube channel for more fun videos!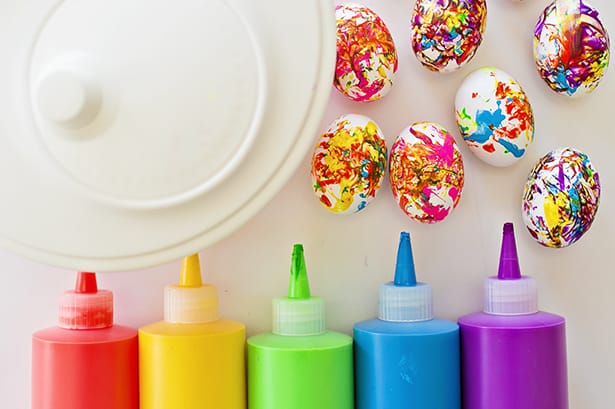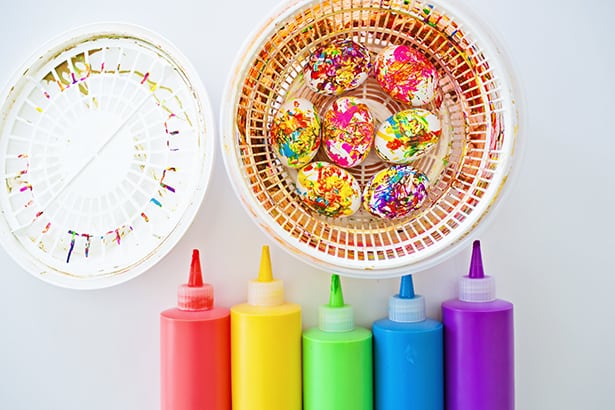 Have you ever created spin art with a salad spinner? It's a simple and fun way to make beautiful paint-splattered prints (or even paper flowers!). We brought out this favorite kitchen art tool of ours for some Easter fun!
Check out the video above or read below for step-by-step instructions and lots of photos!
To clarify up-front, we used WOODEN eggs for this art project! We love using wooden eggs, so we can keep the eggs forever and of course they aren't fragile like real eggs!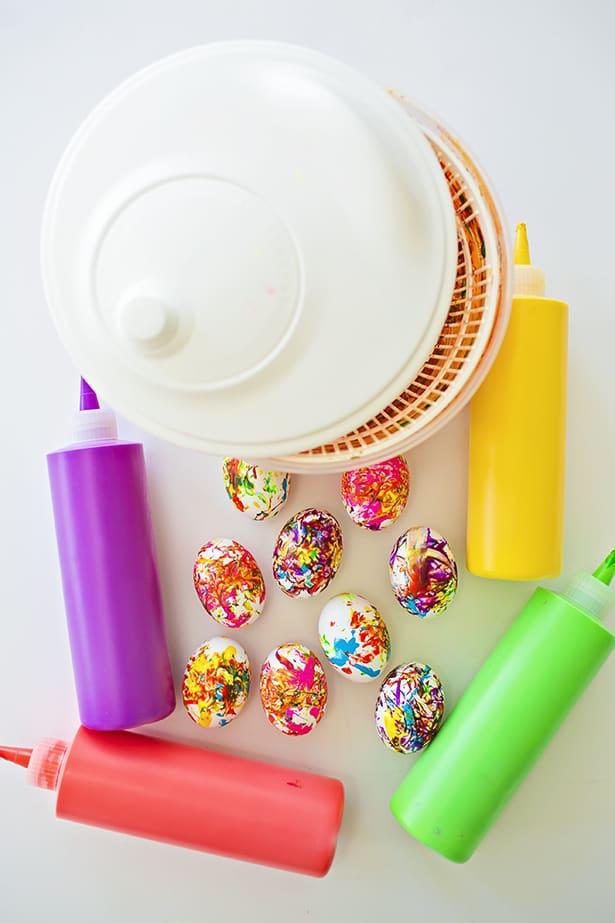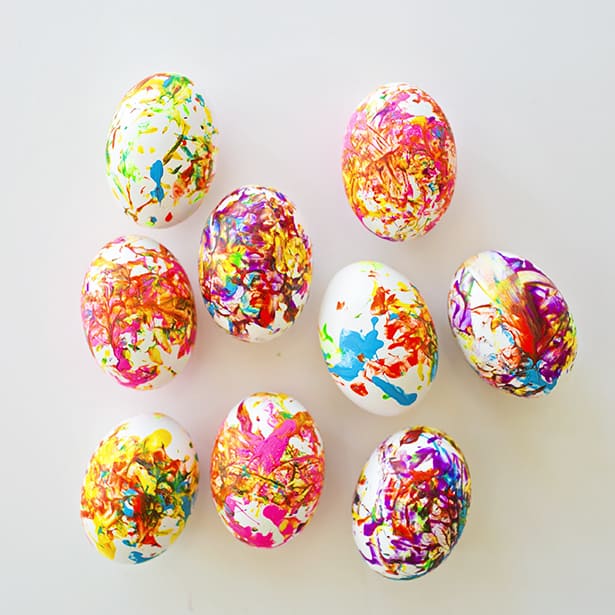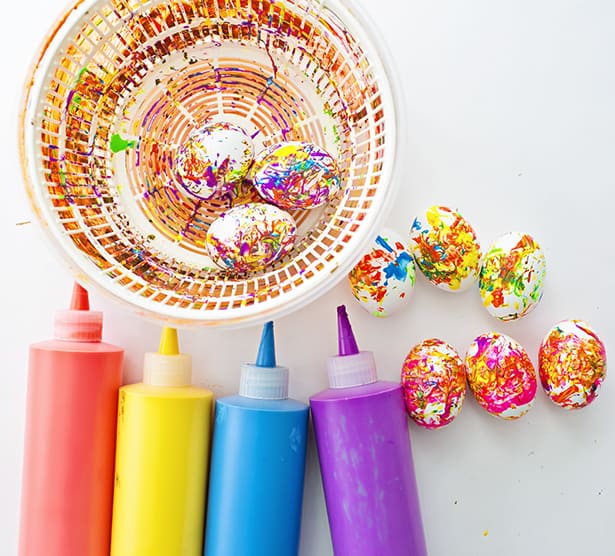 Spin Art Easter Eggs – Materials:
– Paint (we used tempera paints in squeeze bottles)
– Salad spinner
– White wooden eggs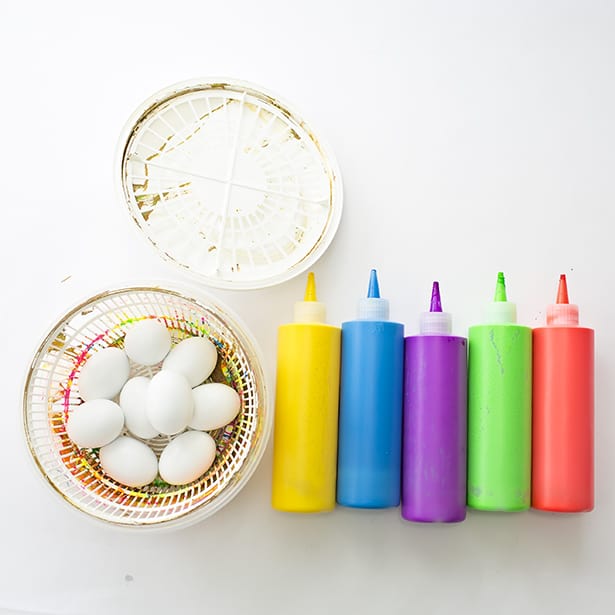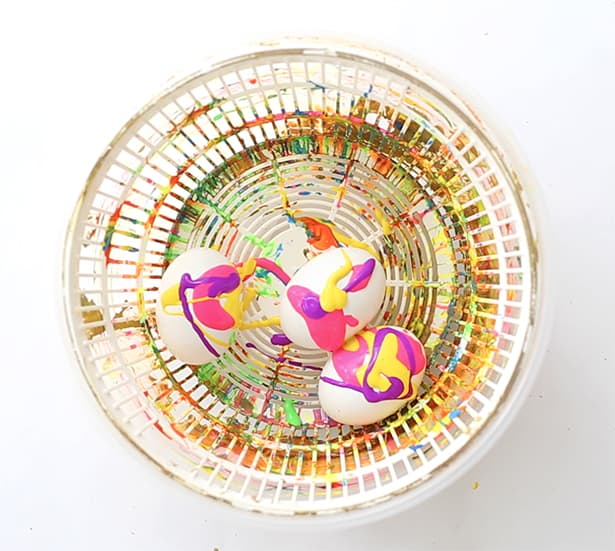 Instructions:
Step 1. Add a a few eggs to your salad spinner (we used 3 at a time to not overcrowd it).
Step 2. Splatter some paints over the eggs.
Step 3. Spin spin spin! Remove the eggs to dry on parchment or butcher paper.
Note: use a paper towel in between spinning to remove excess paint from the inside of the salad spinner – especially when you are using different paint colors and don't want colors from one batch to spill over.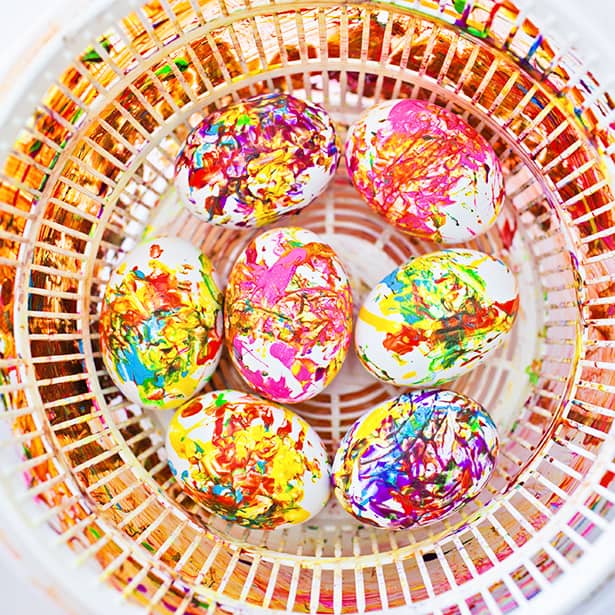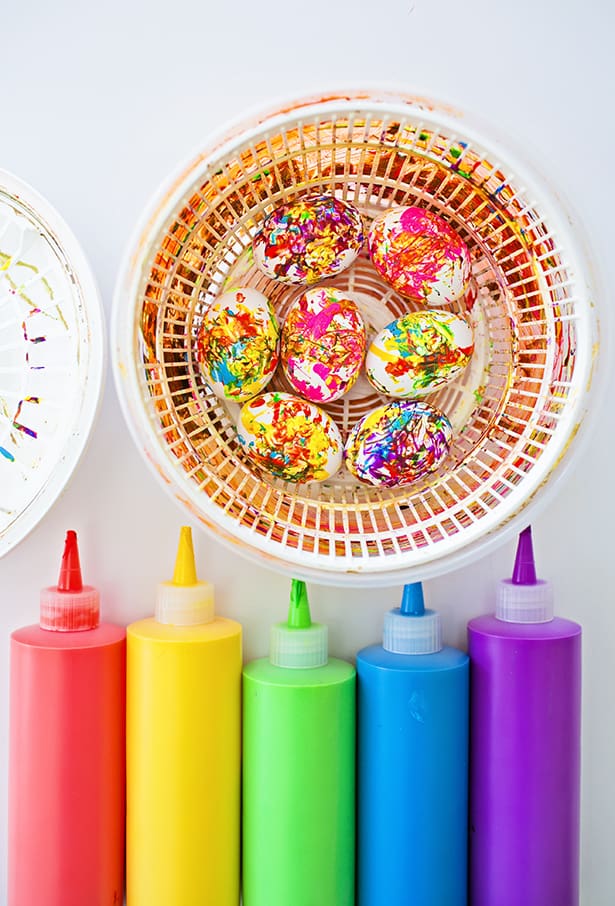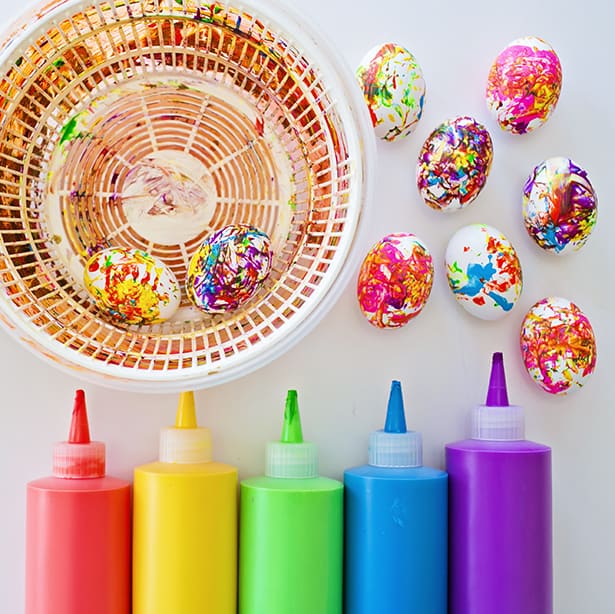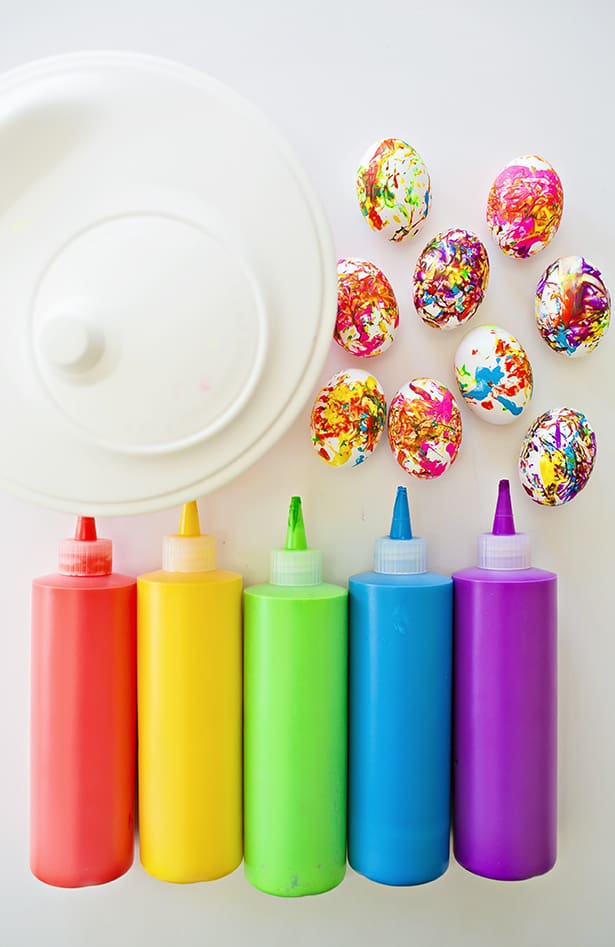 This fun art process creates such pretty paint-speckled, marbled eggs. And it's fun for kids to choose their colors and spin away!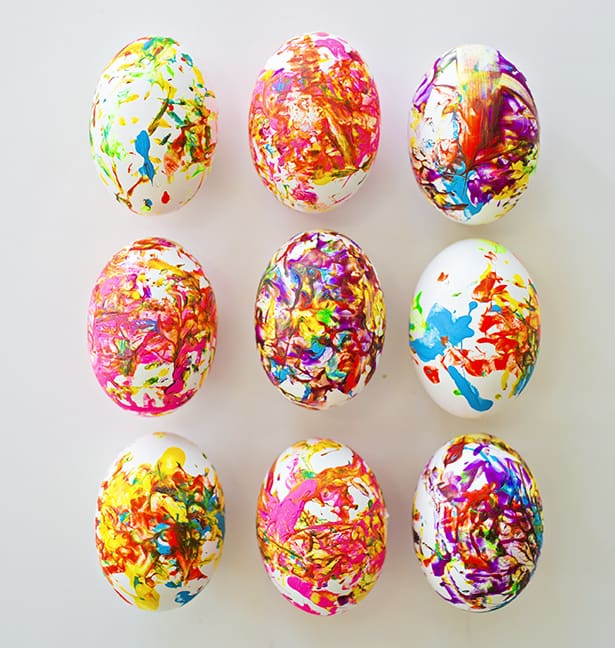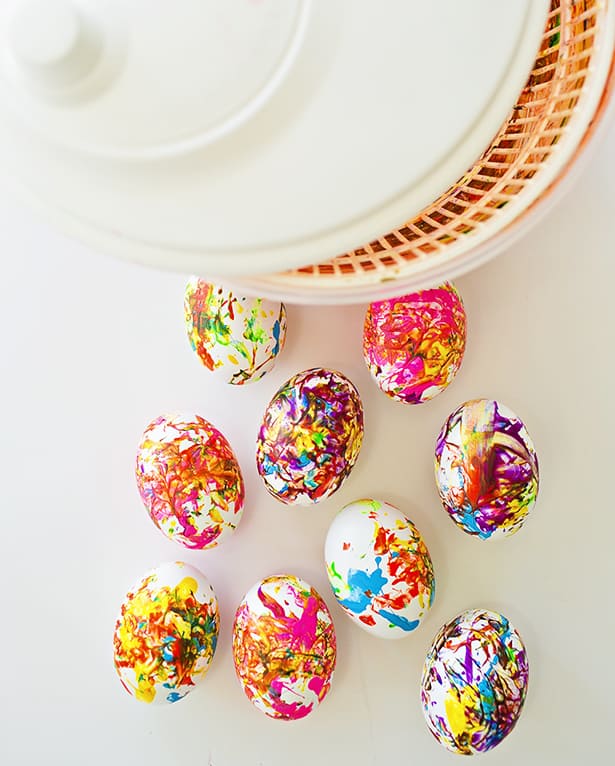 Have you tried spin art before? Check out our spin art doily flowers and kid-made spin art hangings.
And lots more creative Easter projects for kids!
______________________________________________________________________________________________________

Disclosure: Some of the links in the post above are "affiliate links." This means if you click on the link and purchase the item, we will receive a small affiliate commission. Regardless, we give our promise that we only recommend products or services we would use personally and believe will add values to our readers.