You've most likely made a heart paper garland or two in your life. It's one of those Valentine's Day crafts I remember doing when I was a child and one that my daughter loves making today. We put a fun twist on making paper hearts by using colorful paper and turning them into a rainbow wreath! Add a pom pom to make it even more fun.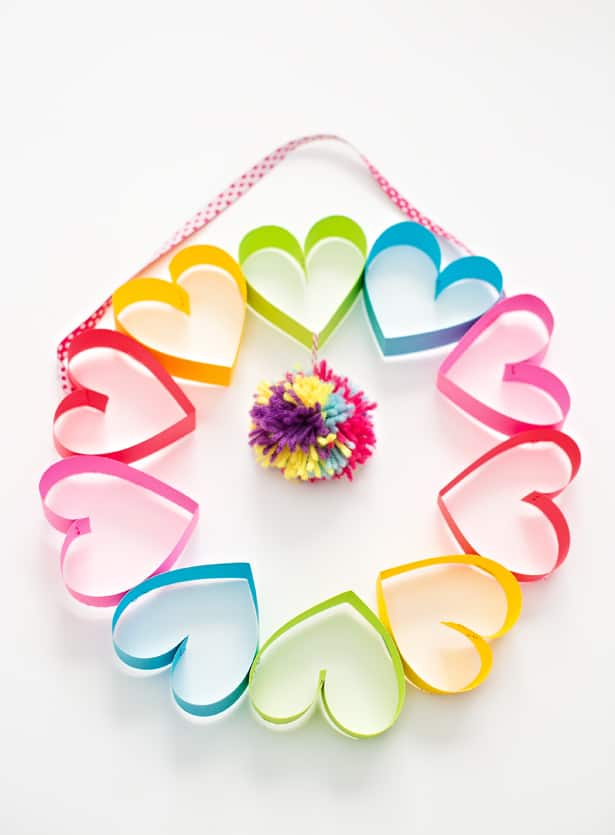 Rainbow Heart Paper Pom Pom Wreath – Materials:
For the wreath:
– Colored cardstock
– Mini stapler
– Ribbon
– Paper cutter
For the pom pom (optional):
You'll need yarn and your favorite pom pom making tool. We love using this nifty tool called The Loome. See our past tutorials on how to make pom poms here and here. Or you can make them using any method you'd like.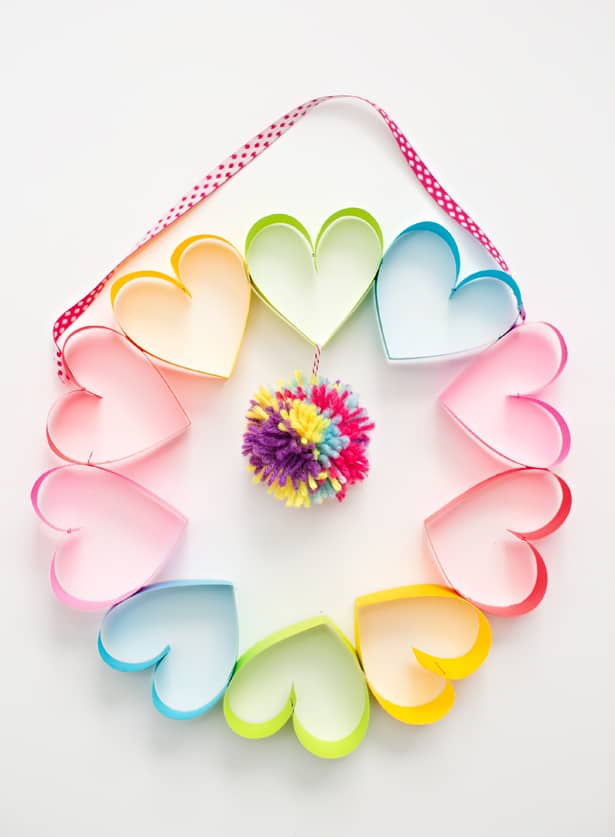 Instructions:
Step 1. Fold your 8.5″ x 11″ cardstock paper in half, cut off one inch strips in various colors using your paper cutter.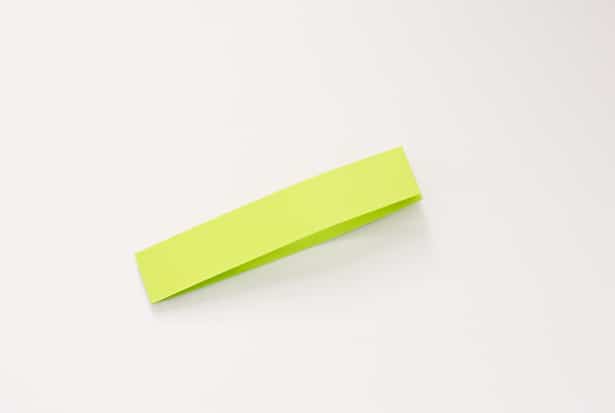 Step 2. Fold the two open ends in to make a heart and use your mini staple to staple shut. Repeat to make as many hearts as you'd like.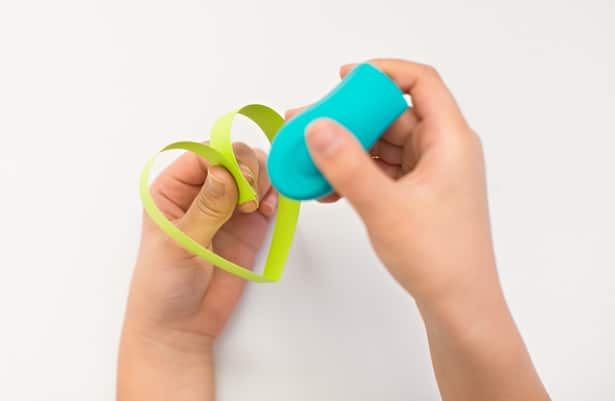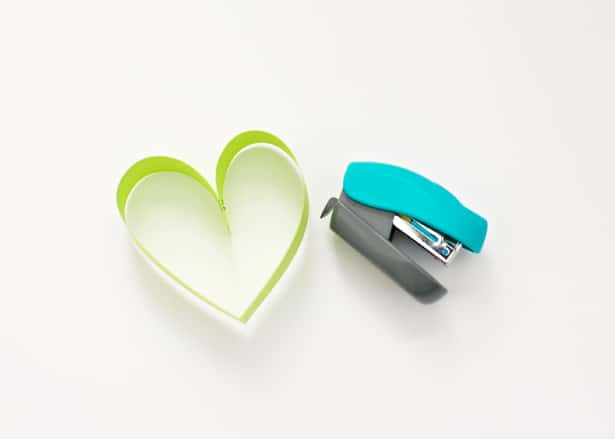 Step 3. Line your hearts up in a circle and start stapling them to each other on the back side so the staple does not show in the front.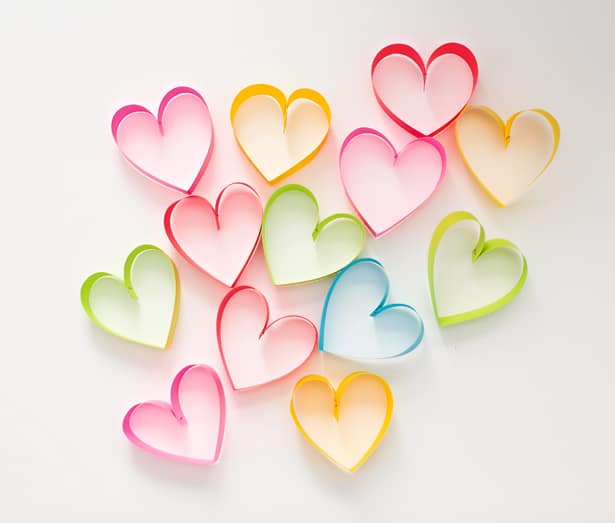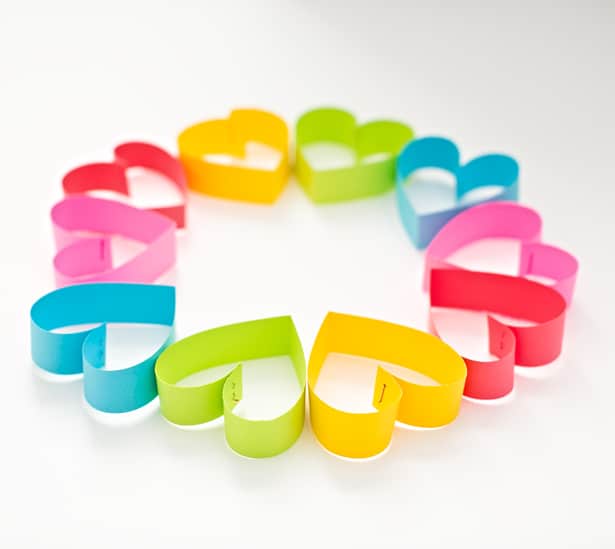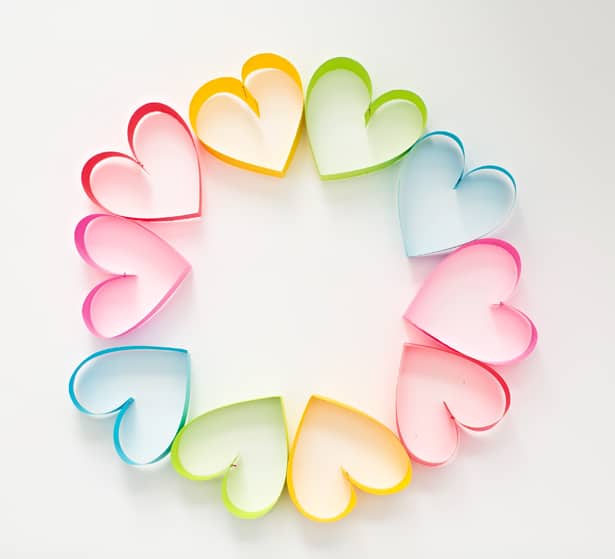 Step 4. Staple a piece of ribbon on two hearts across from each other as shown. If you choose to make a pom pom, add it to the center through the string from your pom pom.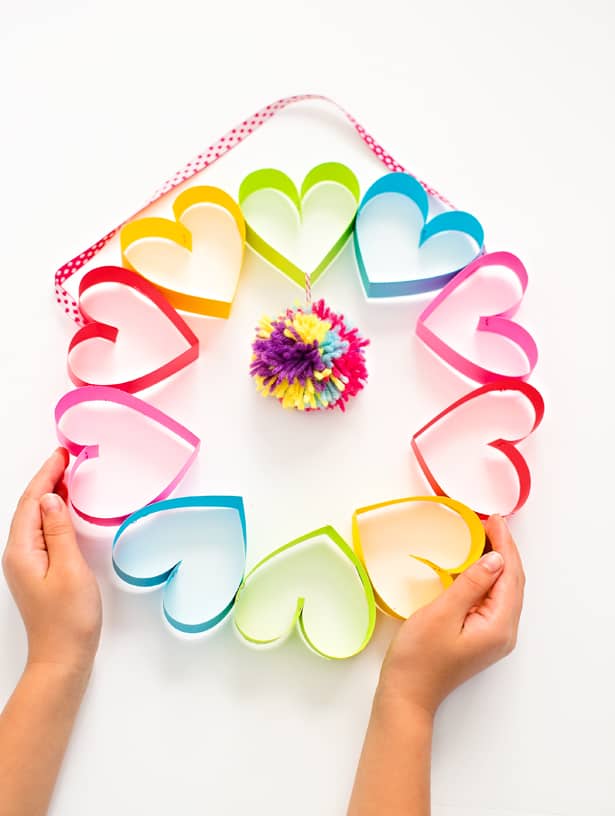 Isn't this the cutest paper heart wreath you've ever seen? Note the pom pom adds a cute touch but will make the top hearts sag when hung up, so we just fixed that by taping them to the wall.
What are your favorite Valentine's Day Crafts for kids?
______________________________________________________________________________________________________

Disclosure: Some of the links in the post above are "affiliate links." This means if you click on the link and purchase the item, we will receive a small affiliate commission. Regardless, we give our promise that we only recommend products or services we would use personally and believe will add values to our readers.