Wach the video above to see how fun it is to make this cute Cardboard Apple Weaving Craft and make sure to subscribe to our YouTube channel for more fun videos!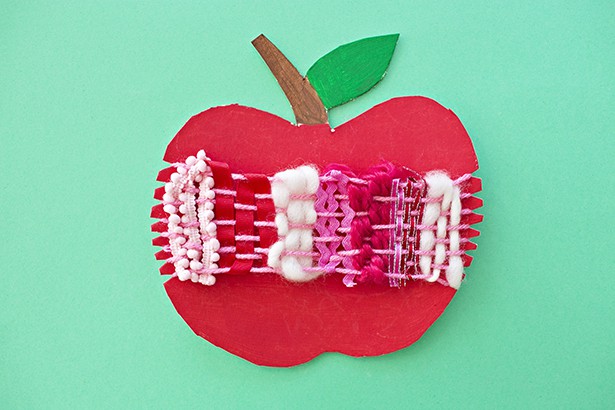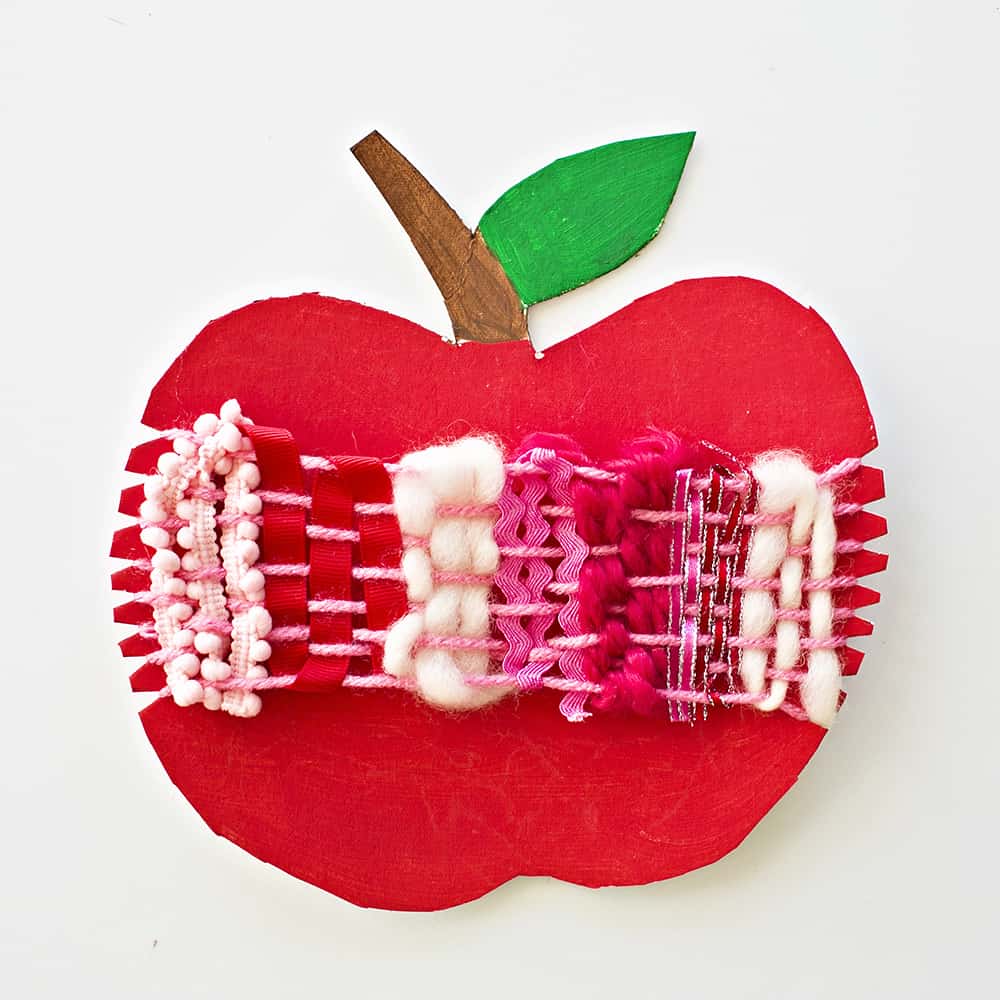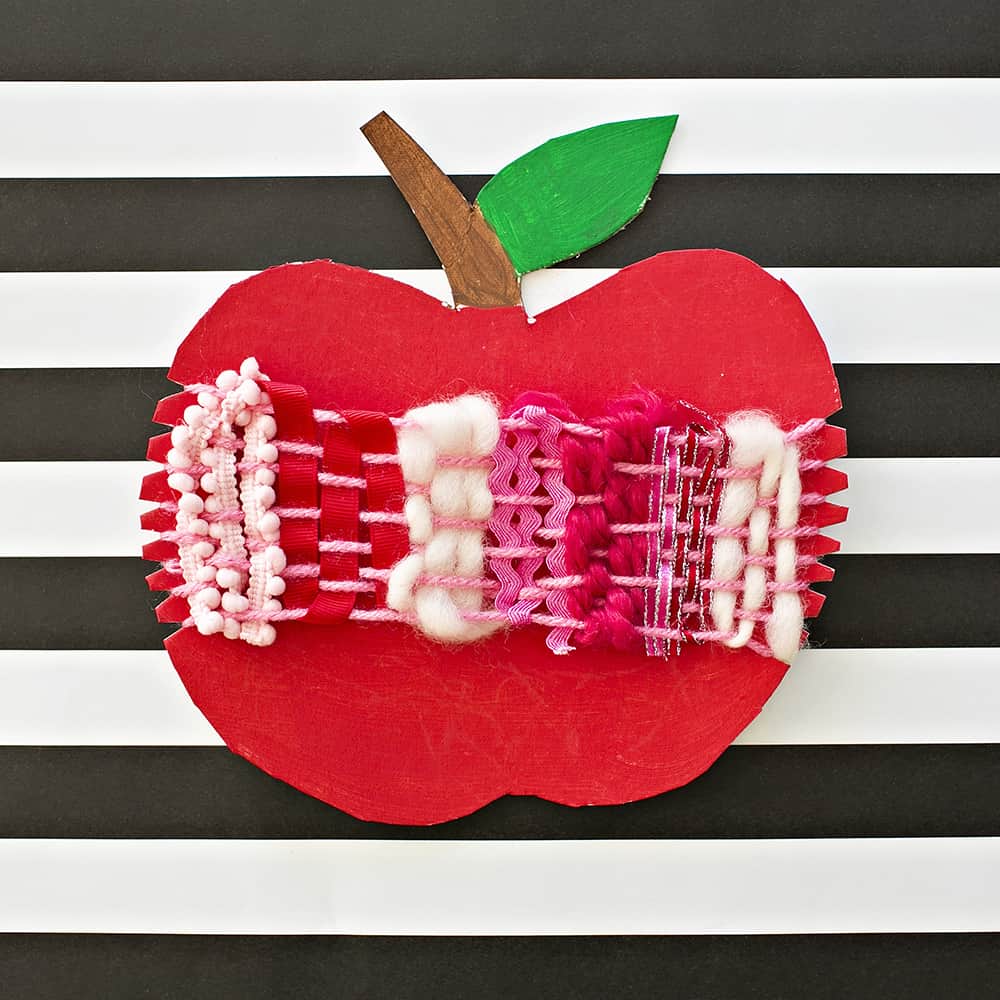 This cute apple weaving craft will get your little ones excited for fall and all the fun things that come with it, such as apple picking and the change in season.
It's an easy art project to set up. All you need are cardboard, paint and yarn/ribbons. Kids will get a beginner feel for weaving which is great for building fine motor skills.
Check out the video above or follow below for the full tutorial.
What are your favorite Apple Crafts or Fall Projects for Kids?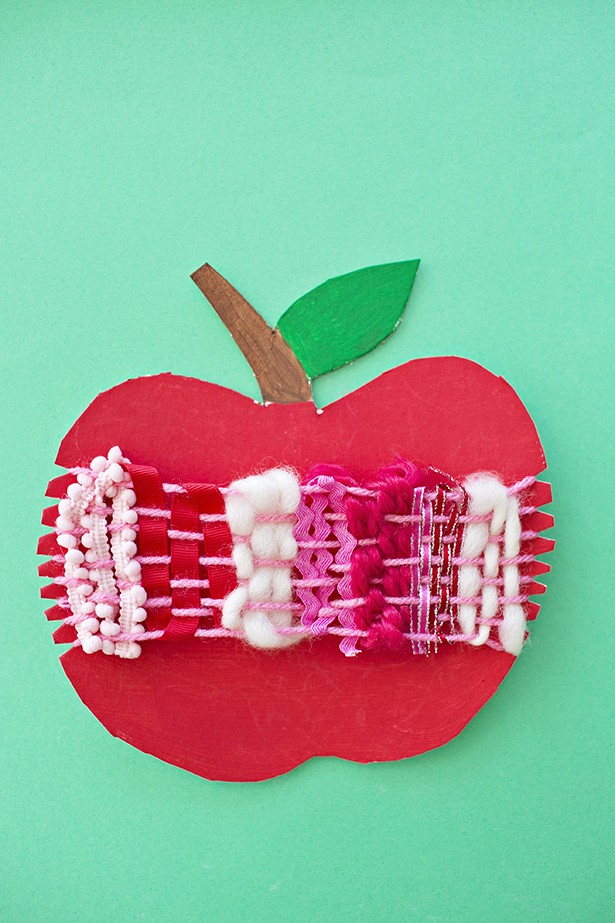 Cardboard Apple Weaving – Materials:
– Cardboard
– Apple Shape (we used this printable HERE as a guide but made it larger for our apple weaving)
– Red, green, and brown paint (we used acrylic paints)
– Ruler, scissors
– Ribbon, yarn, string (assorted colors)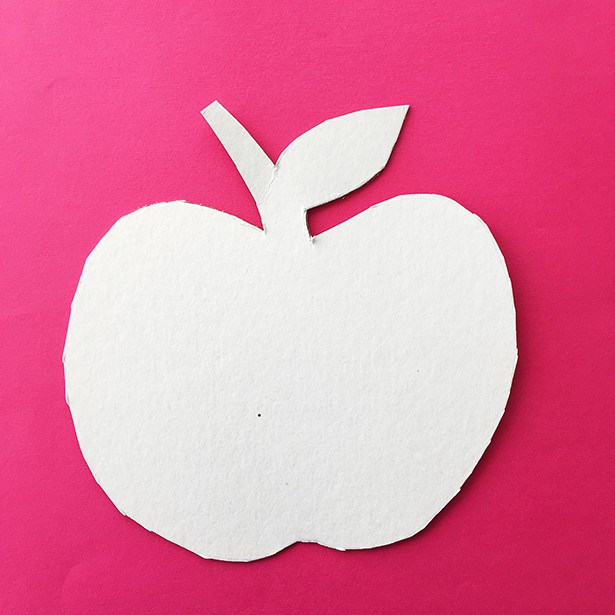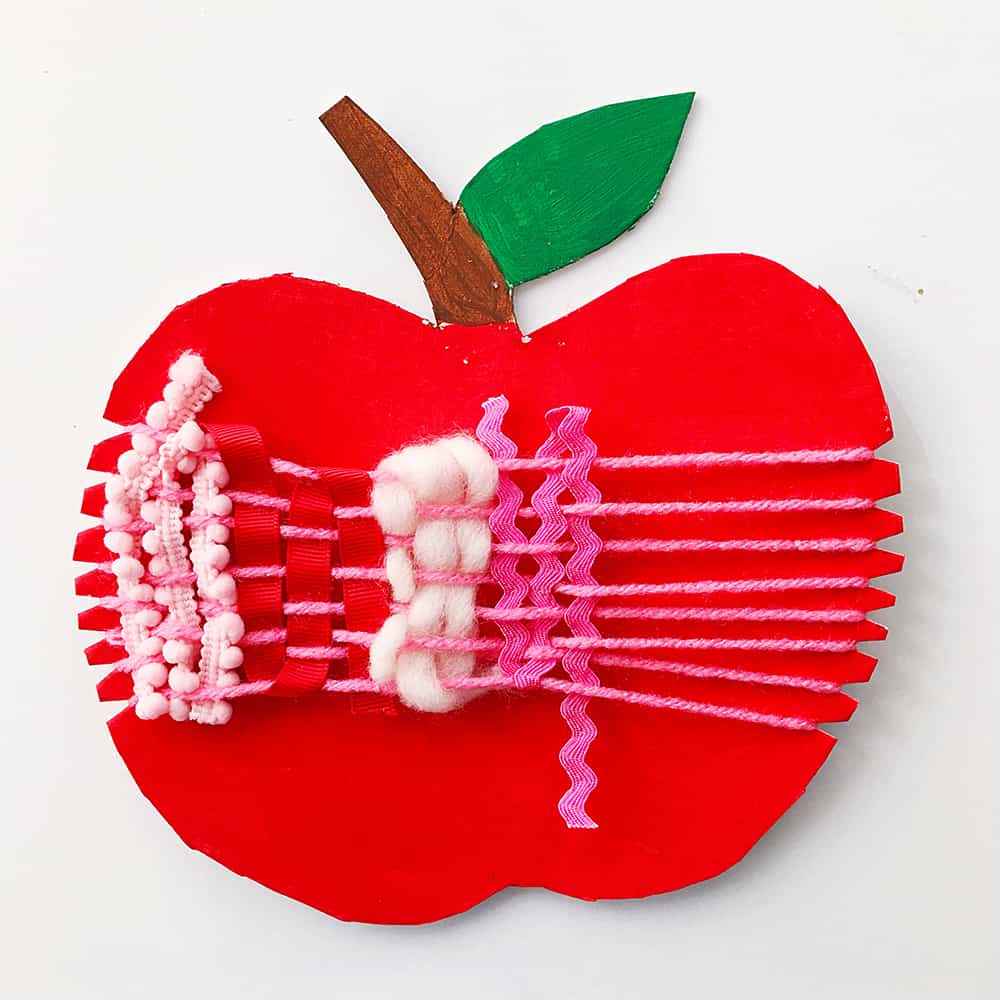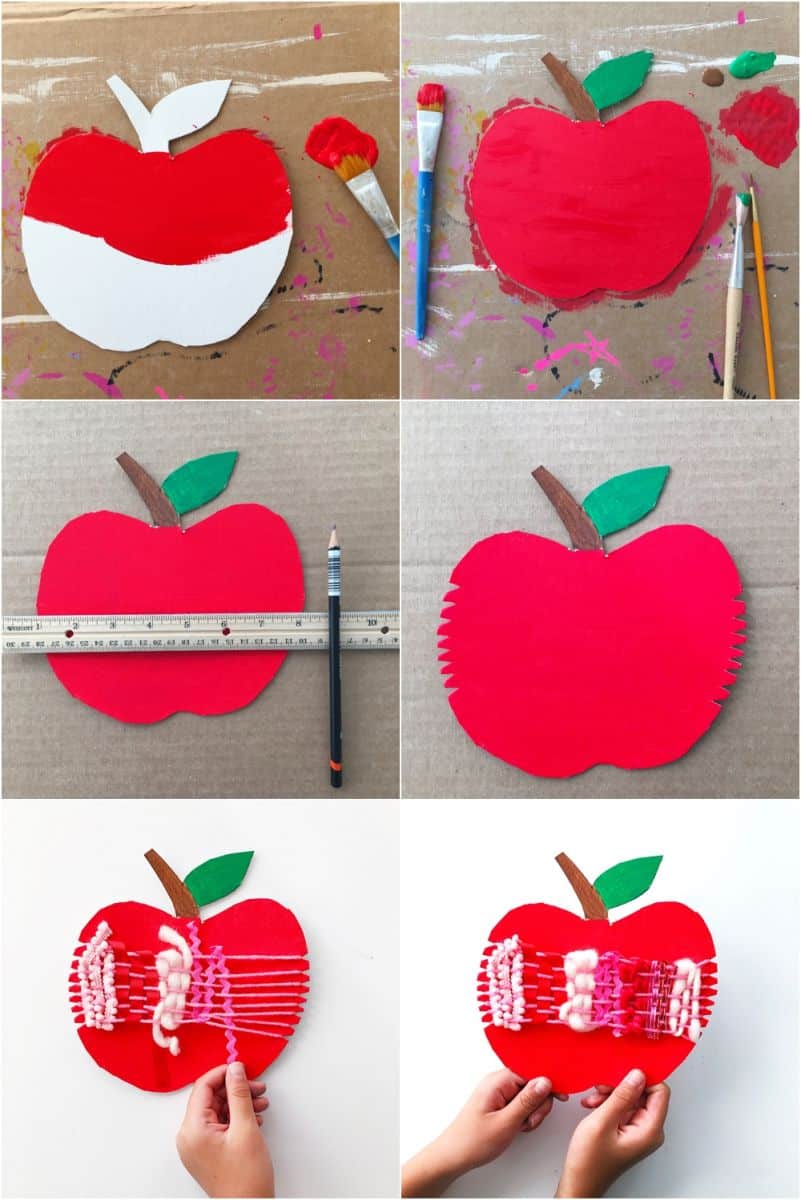 Instructions:
Step 1: Draw an apple shape on cardboard (you can freehand this or use this printable as a guide and draw it larger as we did).
Step 2. Paint your cardboard apple, allow to dry completely.
Step 3. Cut grooves on the sides of the apple (we cut 8) but it depends on how large your apple is.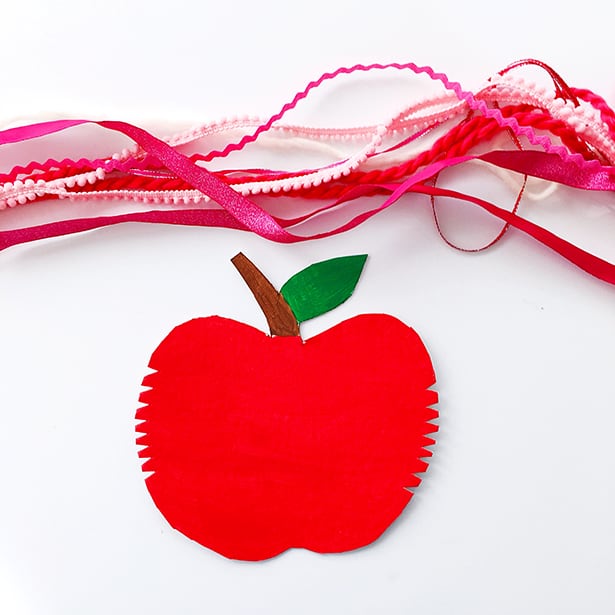 Step 4. Wrap string around the grooves and tape the loose strings on the back of the apple.
Step 5. Start weaving! Use bits and scraps of of string, yarn or ribbon to weave in and out through the strings attached to the apple.
When you're done you have a cute apple weave that makes a sweet fall art decor.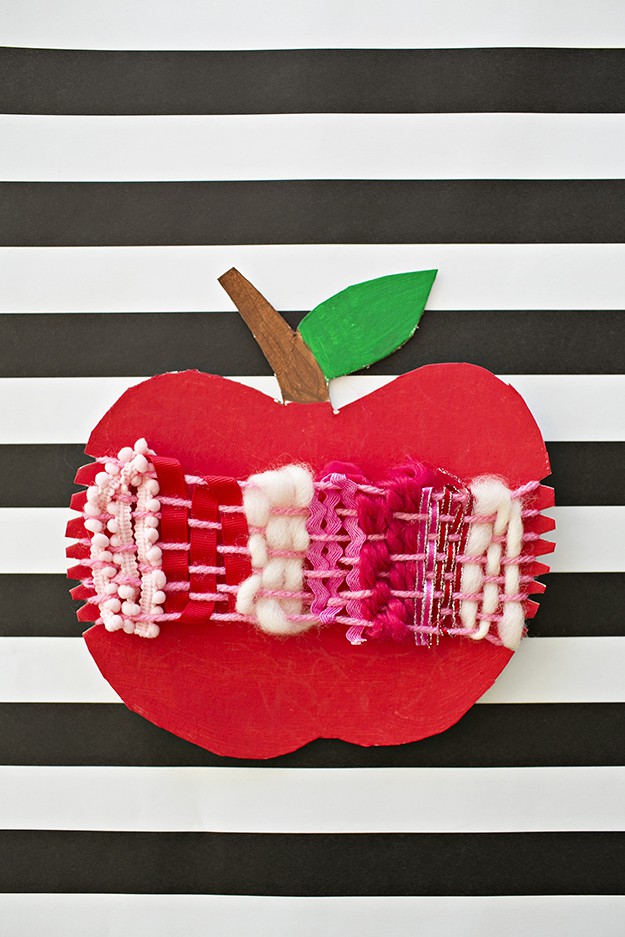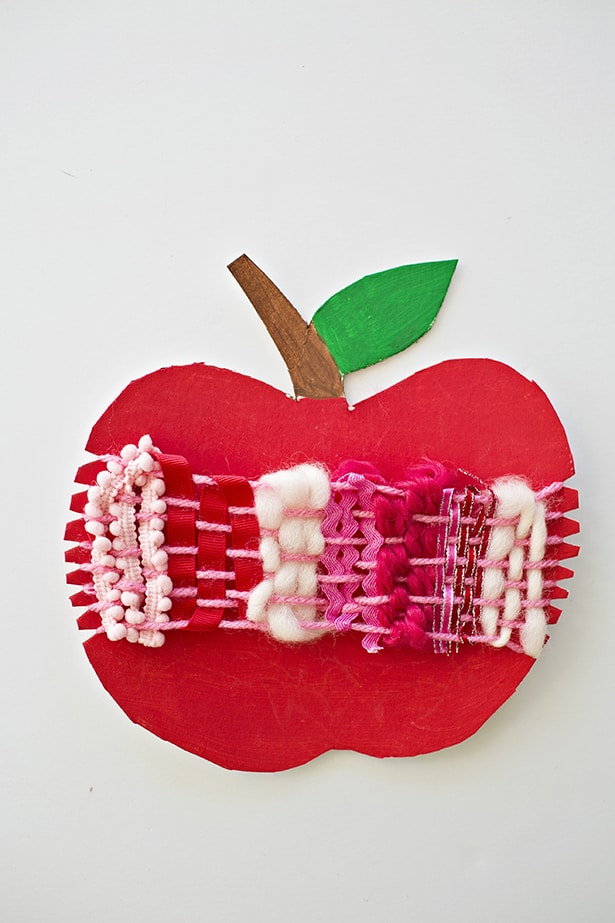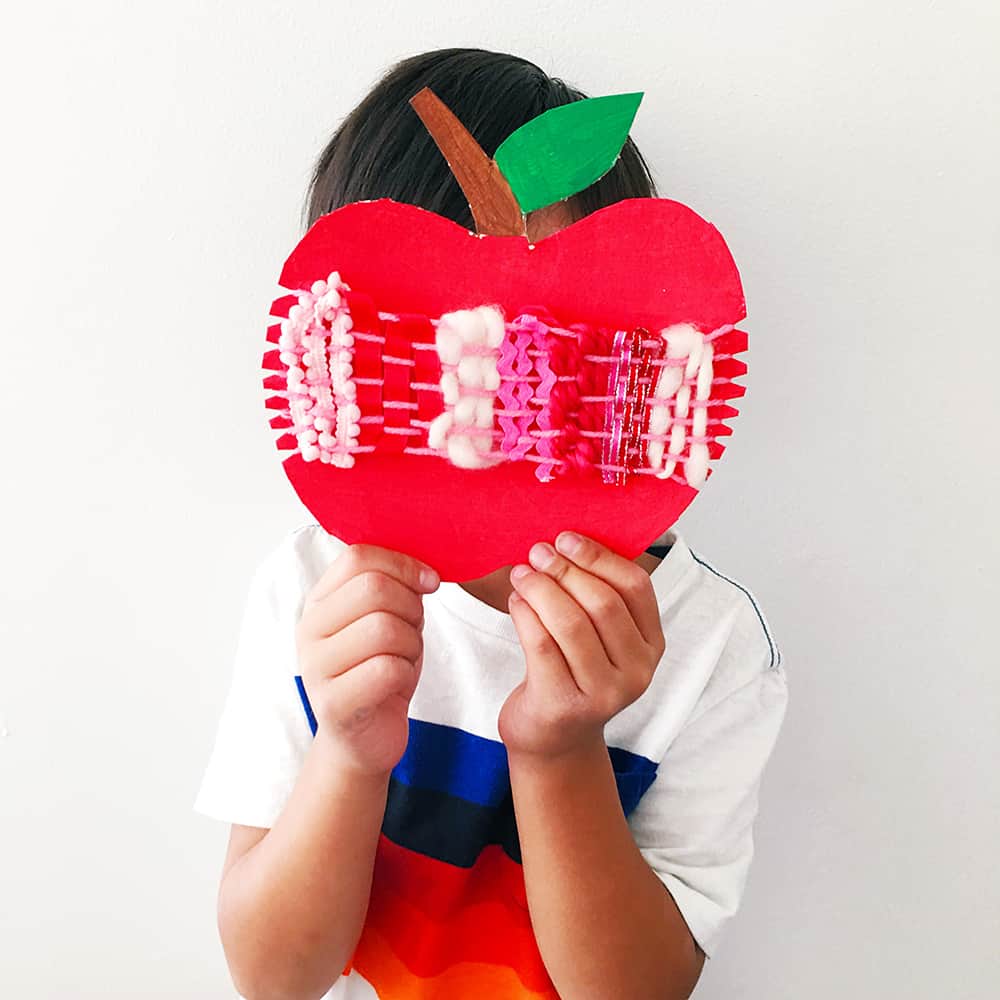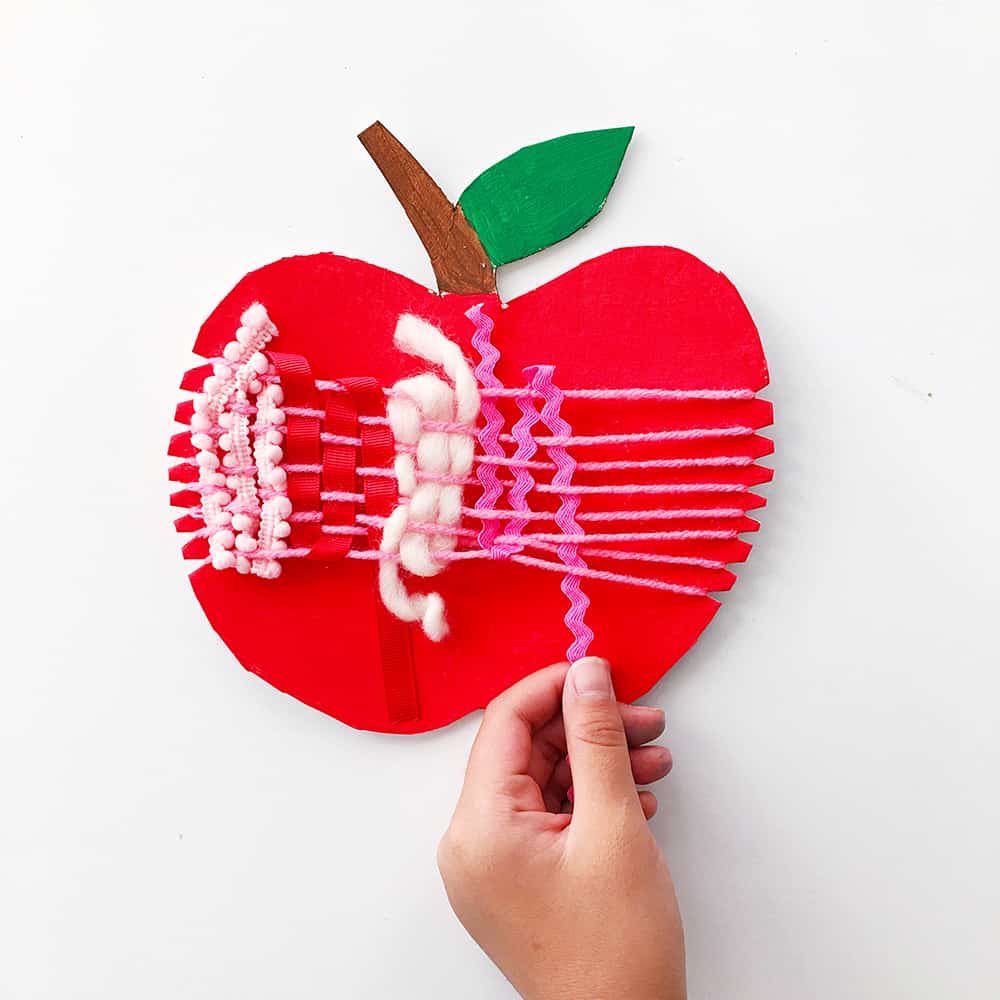 Let us know your favorite apple crafts in the comments!
Check out tons more creative projects for kids HERE.
______________________________________________________________________________________________________

Disclosure: Some of the links in the post above are "affiliate links." This means if you click on the link and purchase the item, we will receive a small affiliate commission. Regardless, we give our promise that we only recommend products or services we would use personally and believe will add values to our readers.