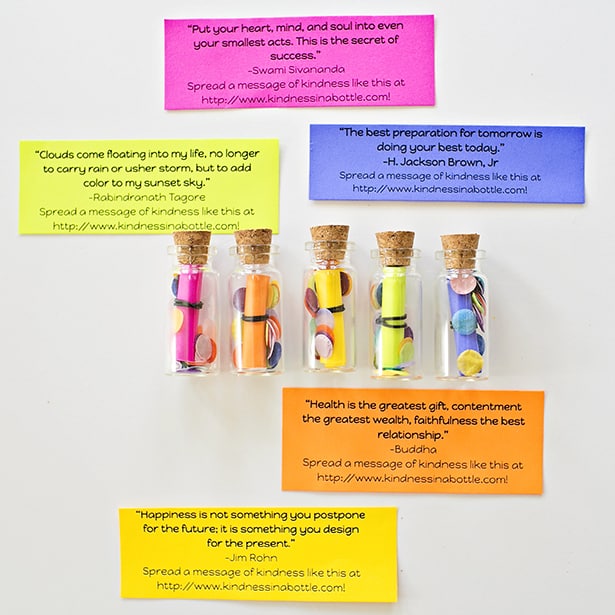 Today I want to share a kind and inspiring project from my niece Sabrina, the Kindness In a Bottle Project. It was inspired by my daughter's Rainbow Rock Project which is about doing something small, yet significant in the world to give back and spread kindness.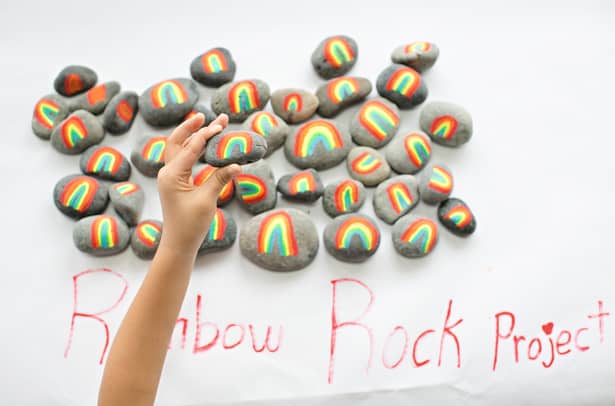 If you're not familiar with the Rainbow Rock Project, it is about painting rainbow rocks and leaving them out for people to find and add cheer as a random act of kindness. My 8 year old daughter hand paints these rocks and receives $1 donations for each, to which she donates 100% of the proceeds to a local homeless shelter.
The Kindness In a Bottle project is similar except instead of a rock it's an inspirational message in a bottle! Here is what my niece Sabrina has to say about her project: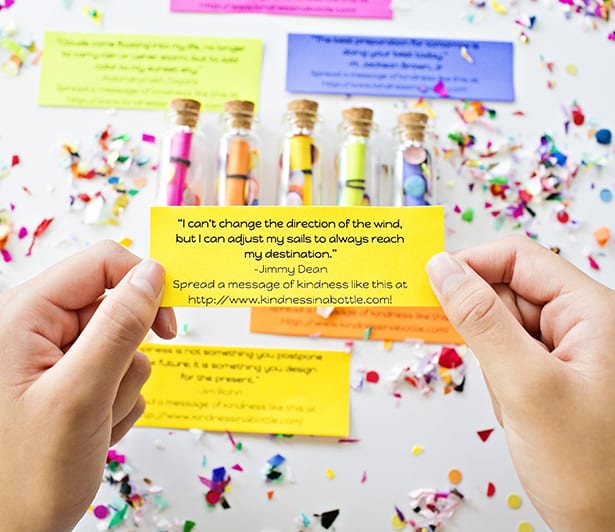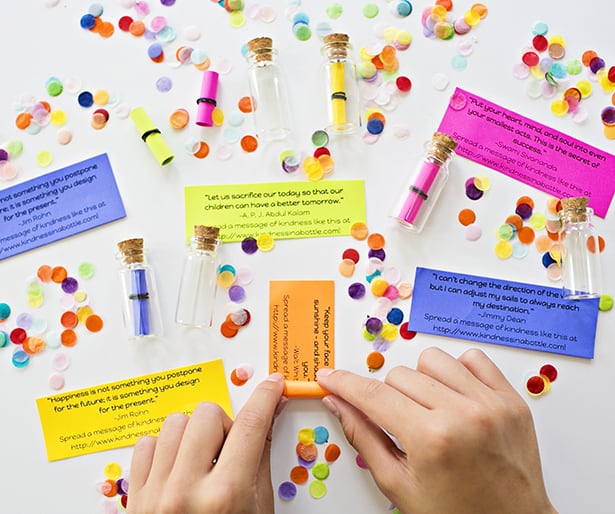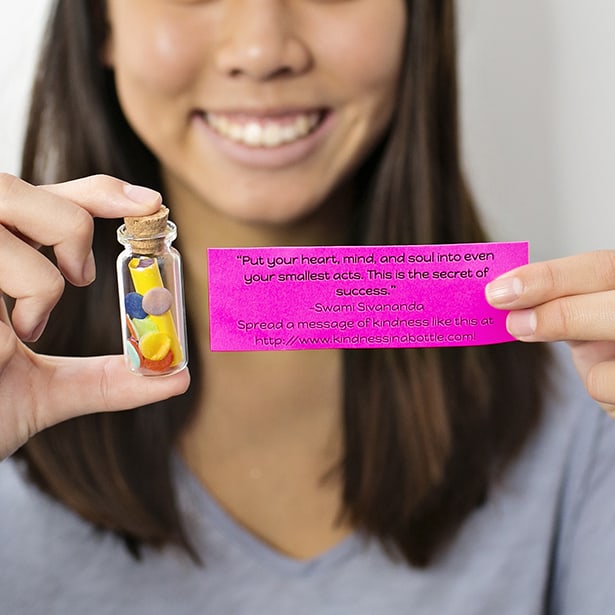 "Lately I have been trying to find different ways to help out people less fortunate than me. With some help from family members, I created Kindness in a Bottle. For this project, I am taking a small glass bottle with a cork top and putting an uplifting quote printed on colorful paper inside of it. Included with this message is a sprinkle of confetti to add even more color.
Each bottle cost $1 to sponsor – I have made every bottle myself. For every dollar that is raised, we can spread these inspirational message around the world while giving back to those in need. Please keep in mind that you will not actually receive a bottle, but it will be putting it out into the world for others to find.
All the proceeds from this project will go directly to Action Against Hunger, a charity that helps malnourished people all over the world, including in East Africa, my main focus. Right now there are 925 million people all around the world that are suffering from hunger. By buying one of my bottles, you will not only help these hungry people, but will hopefully brighten someone's day when they find the encouraging words inside the bottle. My friends/family and I will do the work to place these messages across the globe. We also hope to hear from people who will find them and post updates on our Instagram."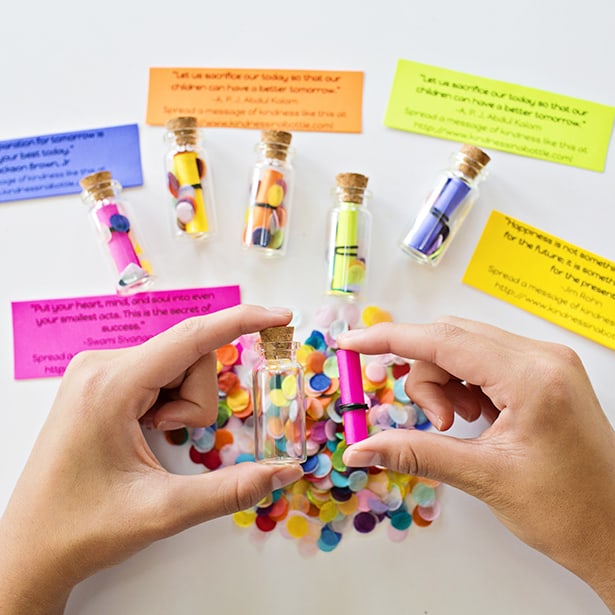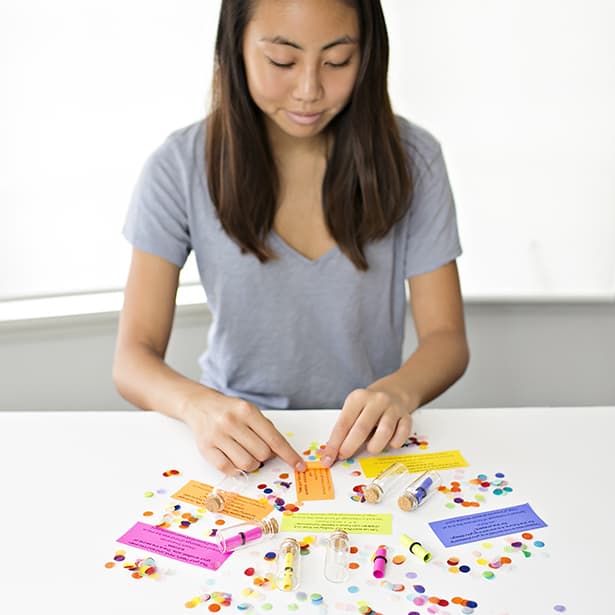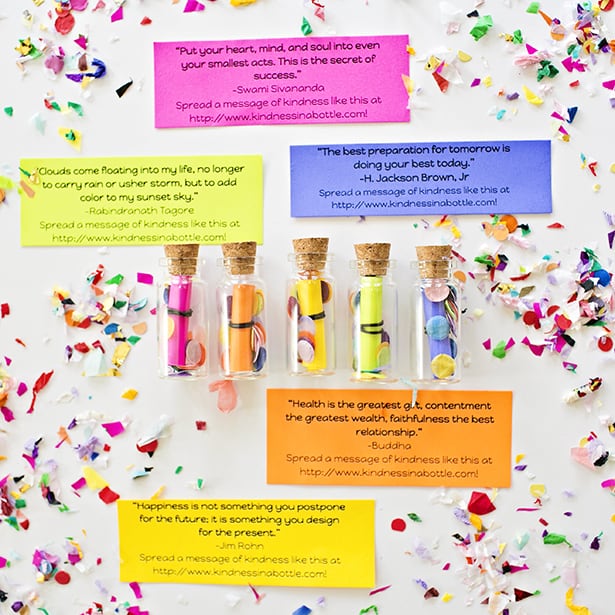 The world sure needs more love and kindness spread near and far. Let's hear it for the next generation of kids leading the pathway to a kinder world.
Read more about Kindness In A Bottle and follow them on Instagram. All your support is appreciated!