You don't need much to create your own fun play activities right at home. Take ice for example. How about creating your own science experiment by making volcanoes or salt sculptures with it? Or try erupting chalk or painting with ice cubes for a fun sensory and artistic project. Take these playful activities outdoors and have some summer fun which will keep the kids cool while learning AND having fun!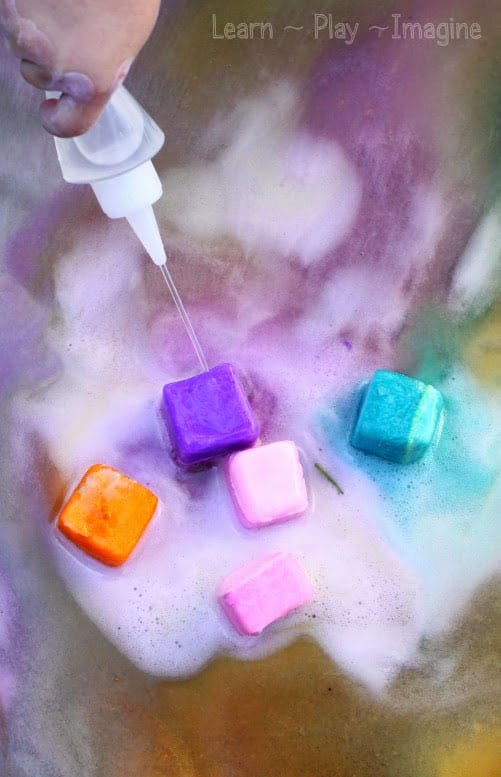 Errupting Ice Chalk Paint (via Learn Play Imagine) Part science and art experiment, these chalk ice cubes are a total blast. Stack them, paint them and watch them erupt for an awesome outdoor play activity!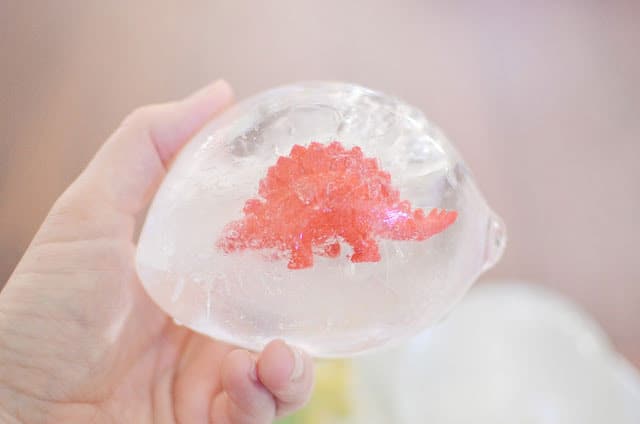 Dinosaur Eggs (via A Nest For All Seasons) For your little Tyrannosaurus Rex, these ice eggs are just as fun to make as they are to play with and have such a cool fossil look.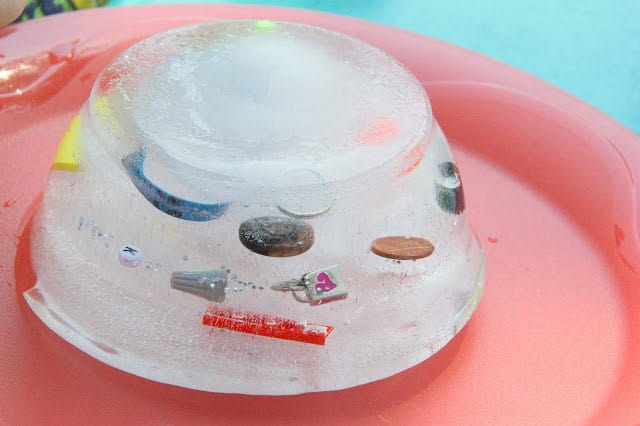 Ice Excavation (via Raising Leafs) Gather up found objects and get the kids happily digging and excavating away these fun ice treasure chests.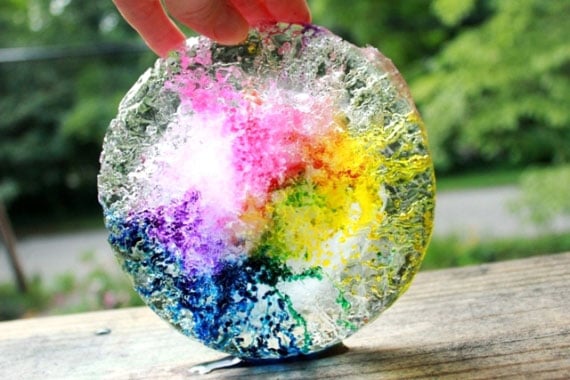 Ice and Salt Experiment (via The Artful Parent) For a fun science experiment, watch how ice and salt combine to make cool looking crystallized "ravines" which you can highlight with paint.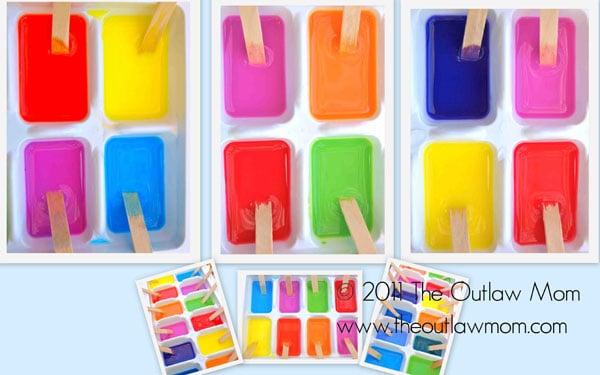 Ice Cube Painting (via The Outlaw Mom) Give the kids creative license to paint masterpieces outside with this vibrant ice cube painting activity. Messy but totally worth the fun!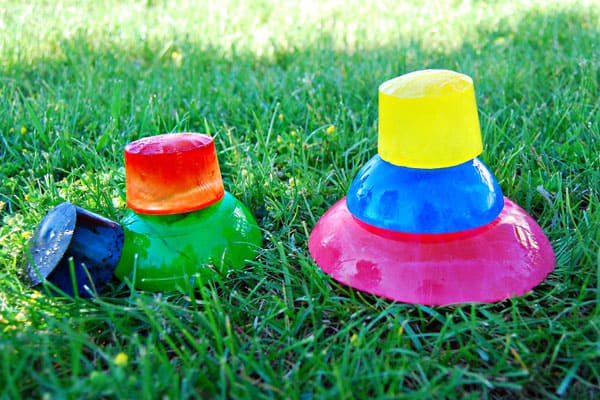 Ice Block Stacking (via She Knows) Little ones love to stack blocks so why not make some colorful ones out of ice! This is an easy activity that will keep kids engaged, stacking and building fun ice sculptures.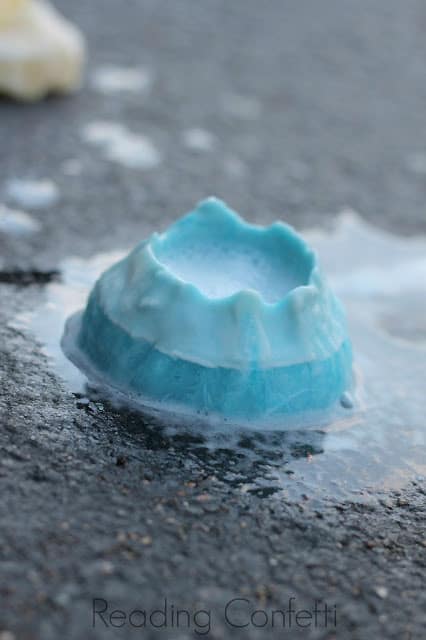 Ice Volcanoes (via Reading Confetti) Here's another fun science experiment that puts a twist on the classic volcano experiment. These are so much fun, you'll want to make several and watch them erupt all at once!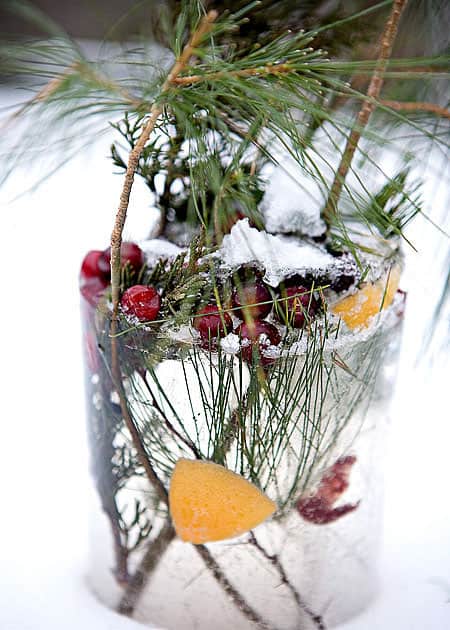 Ice Decorations (via House of Joyful Noise) Fun in both warm or cool weather, gathering up materials from nature and making pretty ice decorations with them is a neat way to decorate the outdoors.
Lots more creative projects for kids here!